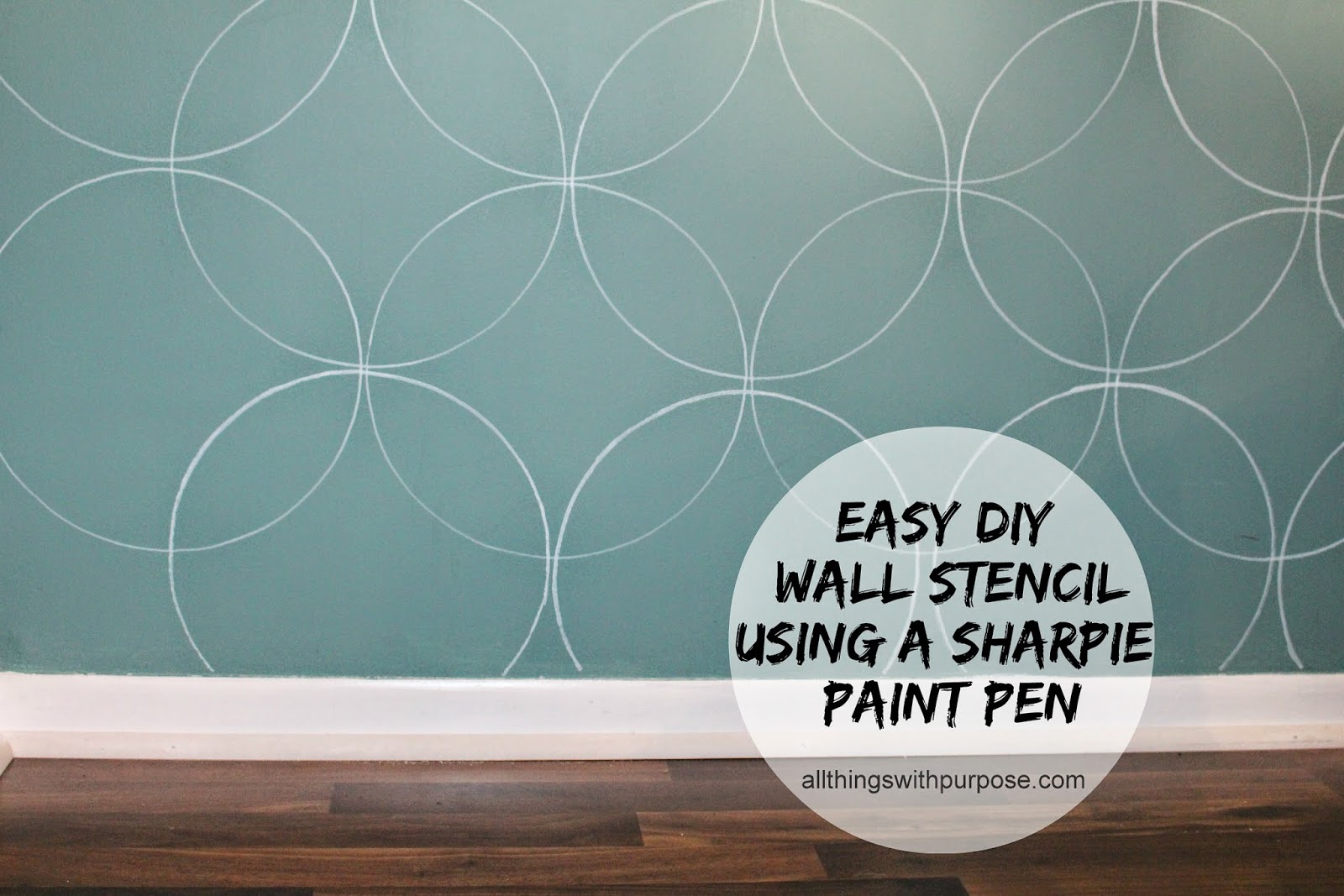 Easy DIY Stencil
It is no secret that I love to paint…
I love to change and freshen things up with a new paint color!
But I also like doing things fast.
I don't like fussy stuff that takes a long time.
I felt like this wall needed something and I've been inspired by other
I chose the simplest pattern I could think of and decided to do it
without measuring anything or outlining anything first.
This project took me one hour, flat.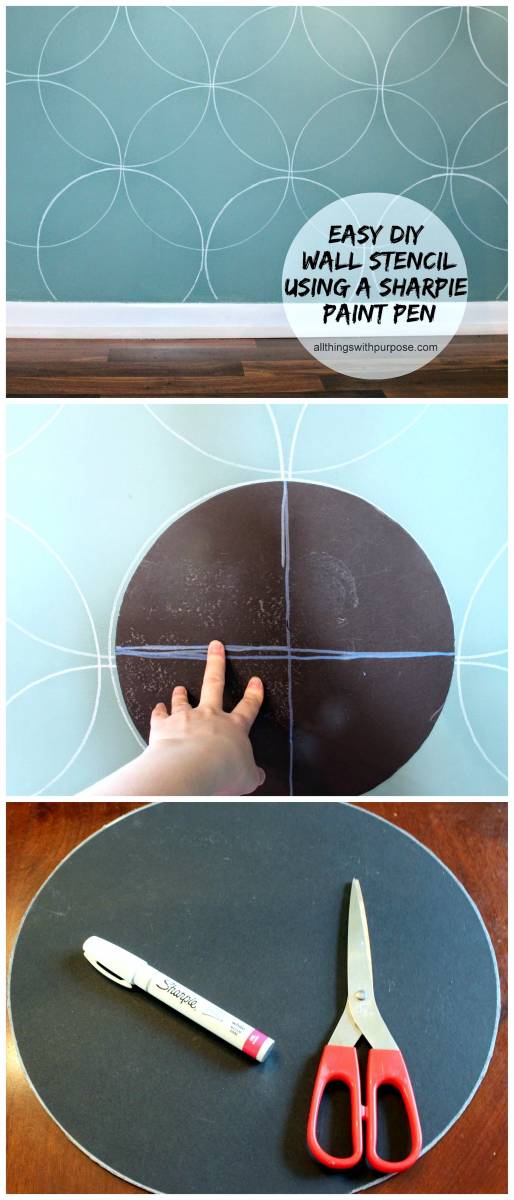 How To Do it
I found a piece of thick cardboard in the basement
(I knew it would come in handy one day!)
I literally looked around my kitchen for a plate that resembled the size
I was going for. I settled on a cake plate and traced around it then cut it out.
I did use a ruler to draw some rough guidelines on the circle so I knew
I was lining it up right. I started at the top of the wall on the left side and worked
my way down and then across. When I reached the right corner,
I folded the cardboard to fit.
NO MEASURING, NO TAPING, NO TRACING
Super fast and almost fail-proof!!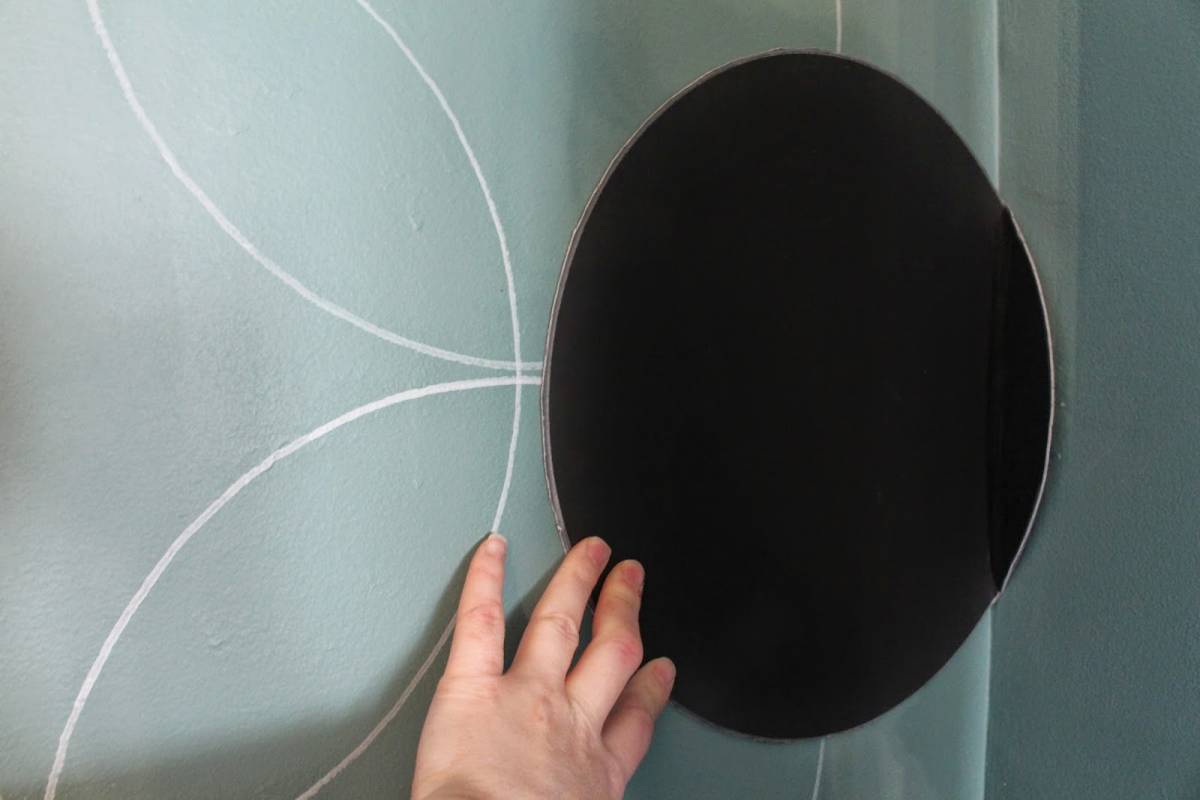 DISCLAIMER: I have a steady hand, so I willing to risk doing it this way.
This pen will dry very fast, so if you make a mistake, there is no going back!
If you are concerned about slipping, you could always trace with a pencil first.
The pattern is very forgiving though (I even made a mistake
but you would never know), so go for it!!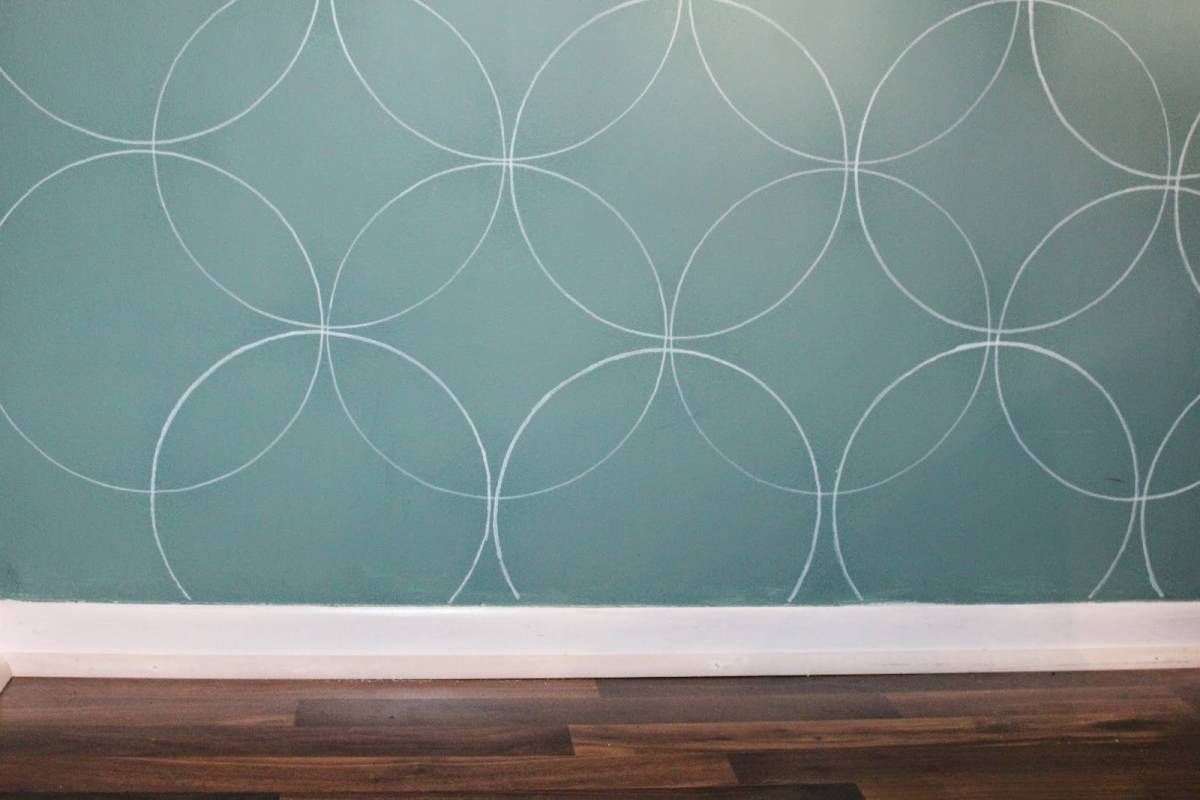 You Might Also Like…
How I stenciled over an ugly linoleum floor: HERE