This post was originally written last year, but I have updated it for 2020!
2020 Epcot Flower and Garden Festival
The International Flower and Garden Festival is always a fun time to visit Epcot at Walt Disney World. This year, the Epcot Flower and Garden Festival runs from from March 4th through June 1st. There is not a separate ticket to enter the festival area, your normal park ticket gets you in to Epcot and includes all the fun festival activities and events spread throughout the park.
For more info, check out Disney's official site: 2020 Epcot International Flower and Garden Festival
Worth Noting
Epcot has been affectionately renamed "Wallcot" right now, due to the amount of construction going on. The front of Epcot is a mess, an there are walls throughout the park as Epcot undergoes it's largest renovation schedule in history. Does this mean you should skip Epcot? No, definitely not! When we were there last week, we had no problems getting around and taking in all our favorite attractions. Disney does an amazing job at making constructions zones blend in and disappear. Make the most of bad situation and snap a photo in front of one of the many, great murals painted onto the construction walls!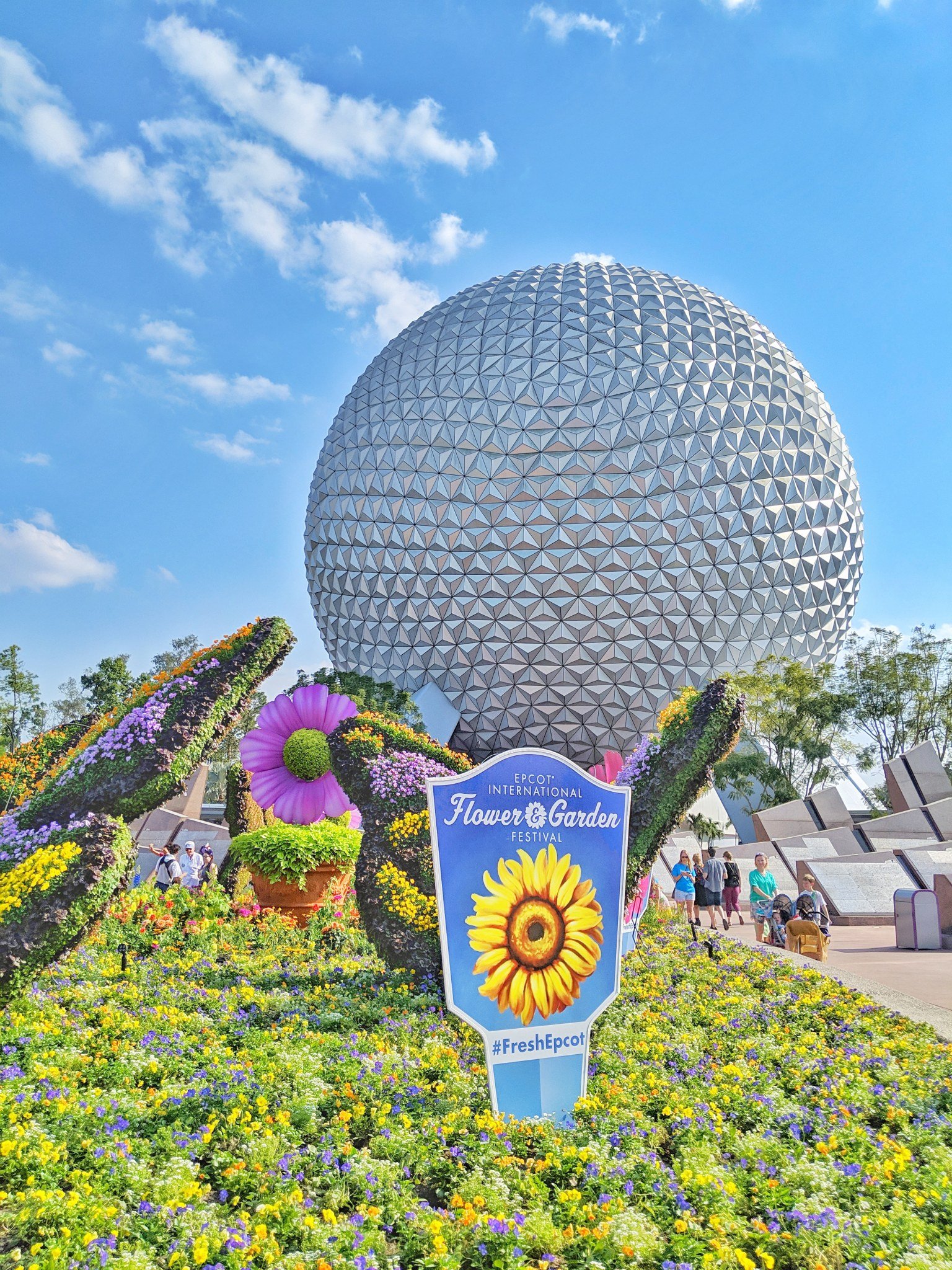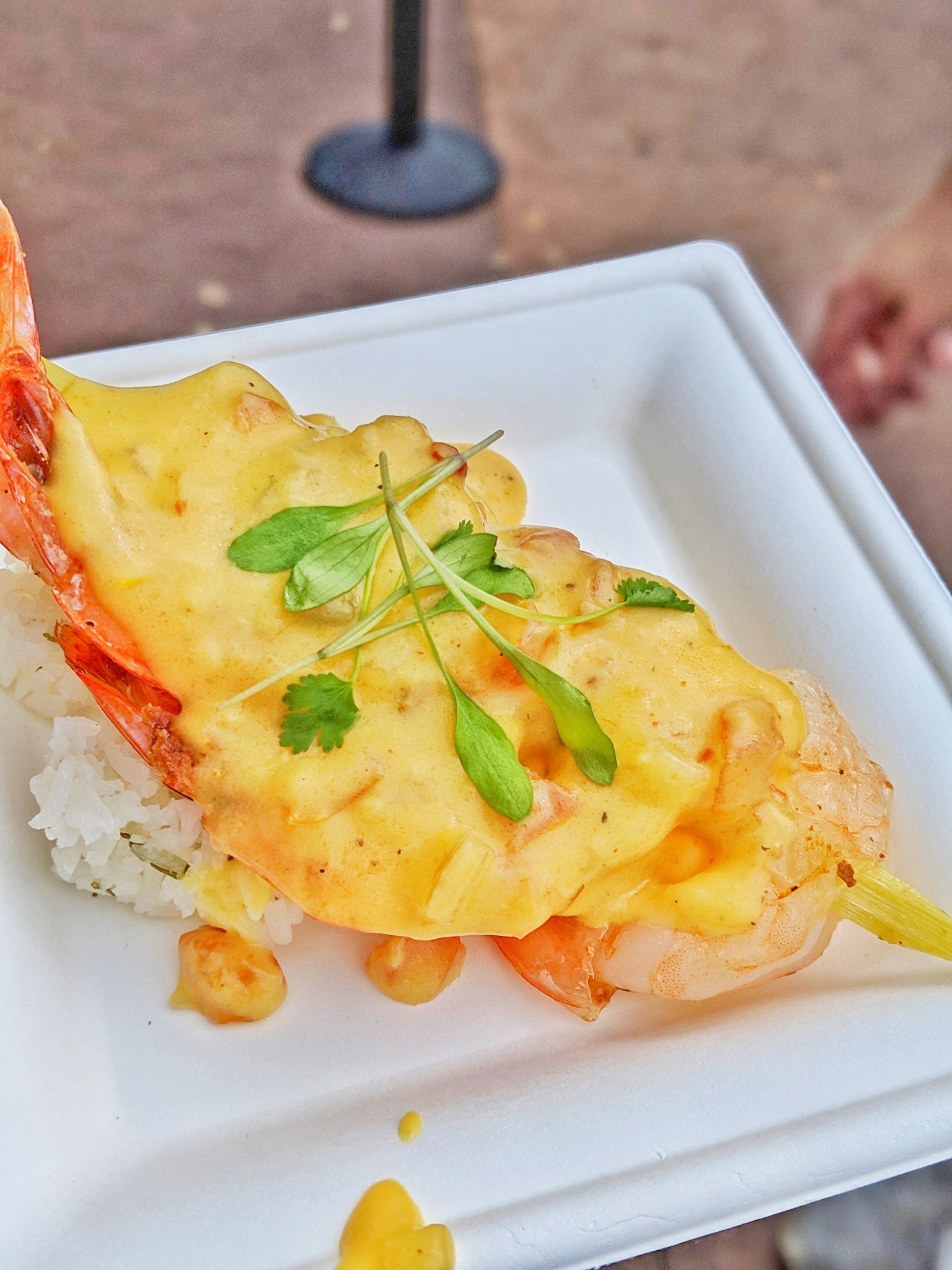 Food at Epcot
Epcot has always been known for it's amazing food and drinks, but during the flower and garden show, it's even more amazing! There are so many special spots set up throughout the park, from carts, to restaurants to pop-up food spots. This "Sugar Cane Shrimp Skewer" with coconut rice and lime sauce was amazing.
For up-to-date details on what to expect this year, head here: Disney Parks Blog Foodie Guide to the Flower and Garden Festival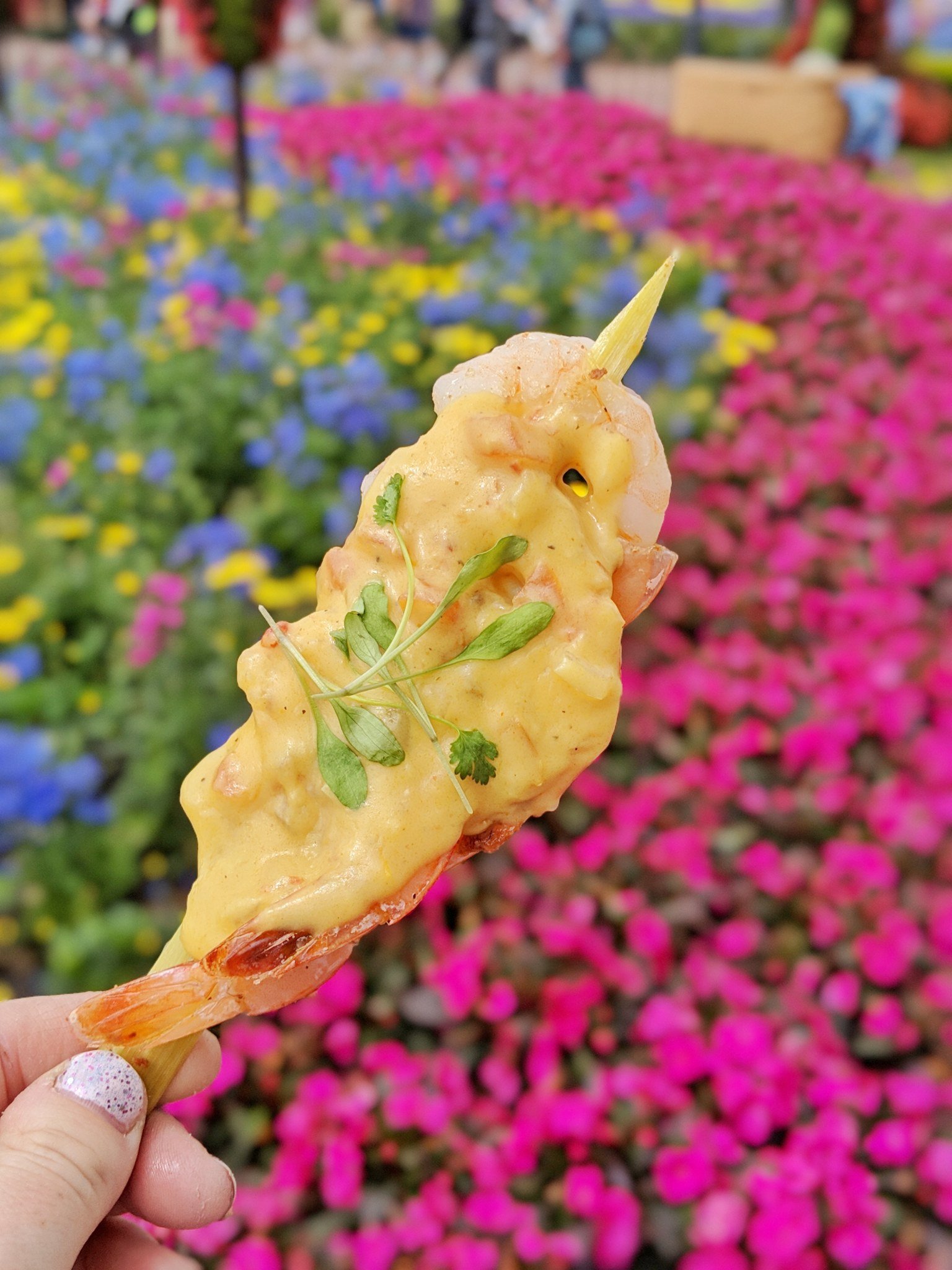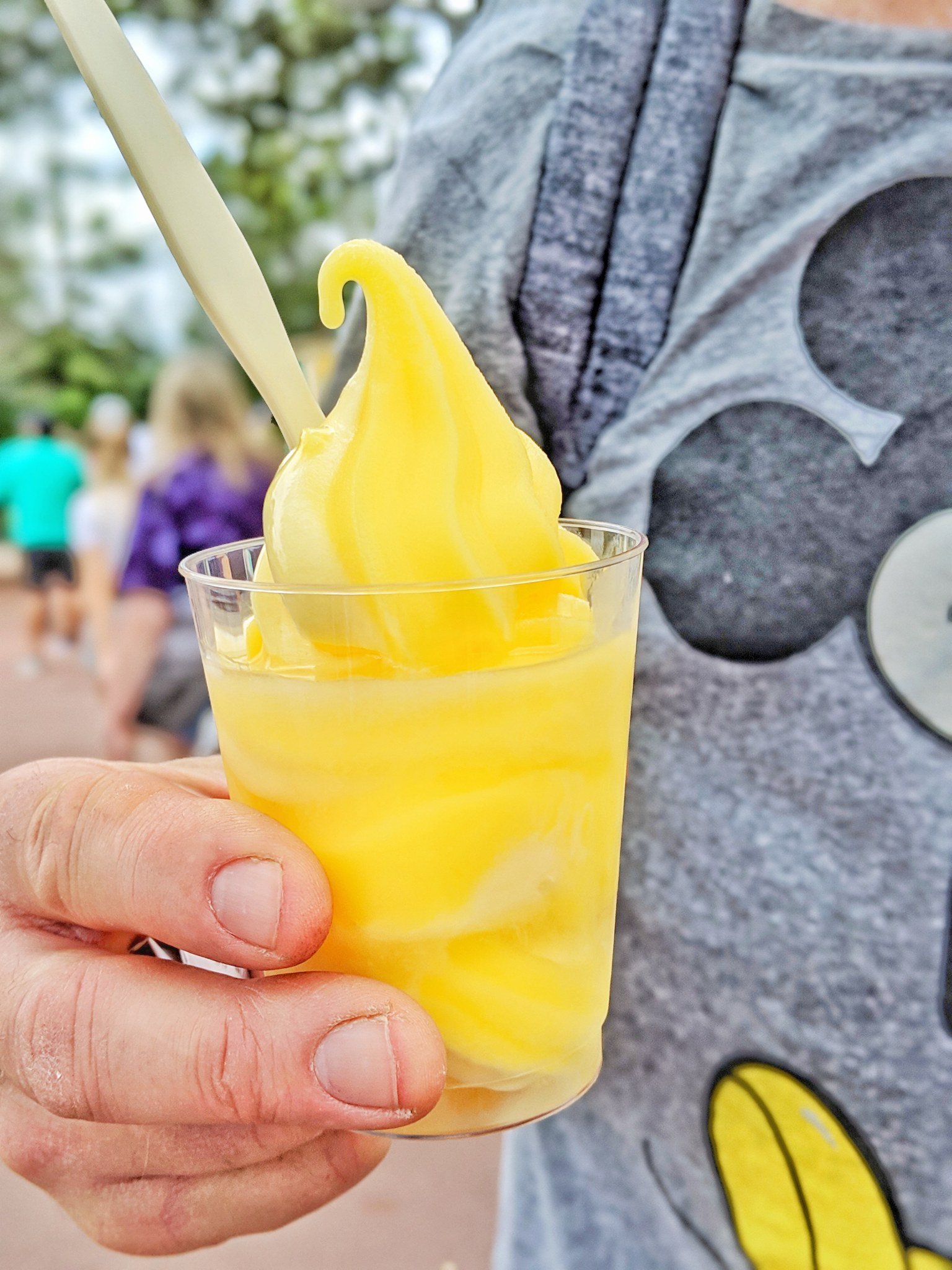 My in-laws tried the Dole Whip with rum and pineapple beer flight!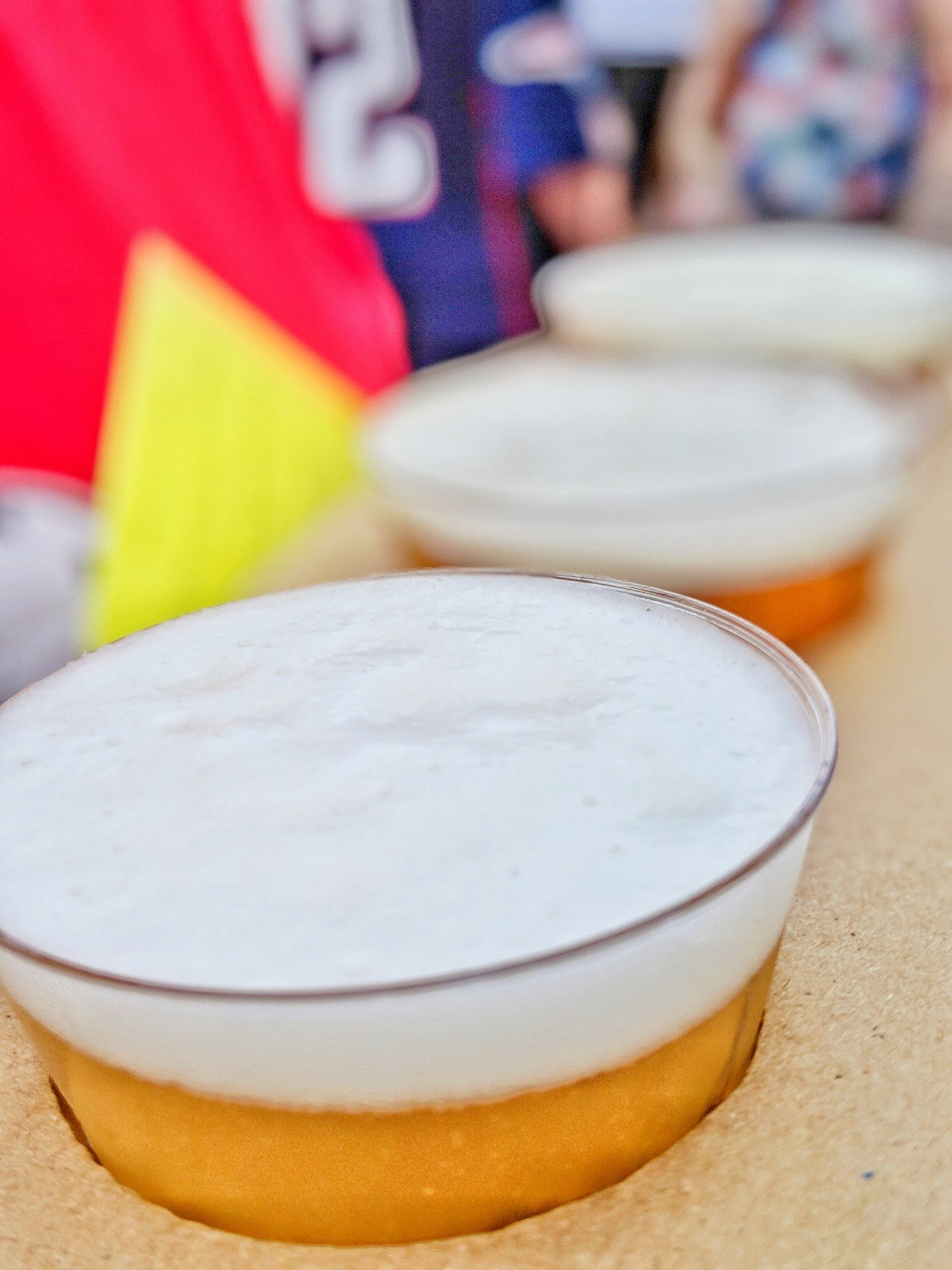 Cotton Candy at the Lotus House in China
Last year, the most popular snack was this gorgeous cotton candy creation found in China! I haven't heard if this will be back this year or not, but if it is, it's a must-try!
TIP: get there early in the day before they shut down! If the line has been closed, check back throughout the day. This spot is incredibly popular and only stays open for a short time before closing the line to restock.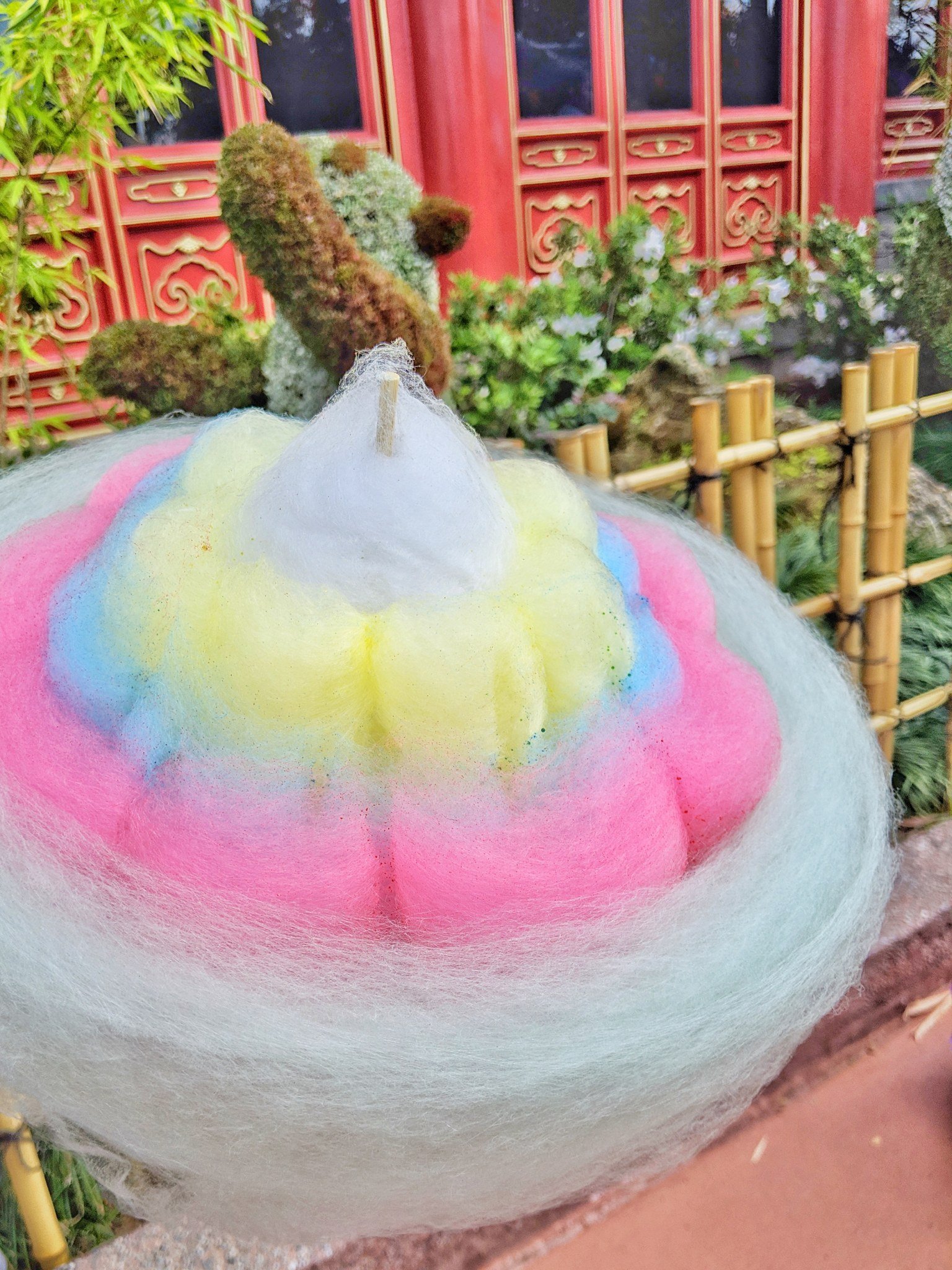 What to do at Epcot
Our time at Epcot was limited, because we were planning on park hopping that day. So, I had made a list of all our "must-do" things. We accomplished almost everything on this list plus a few extras!
Here are the things on my list to do at Epcot:
Try a Frozen Violet Lemonade
Eat all the food with flowers on top
See all the beautiful flowers and topiary
Try a Chinese Cotton Candy
Walk all the way around World Showcase
Ride Sorin'
Ride Frozen Ever After
Meet Anna and Elsa in Norway
Meet Mulan in China
Ride The Seas with Nemo and Friends
Pictures in front of the "Bubblegum" wall and "Toothpaste" wall
Pictures in front of Spaceship Earth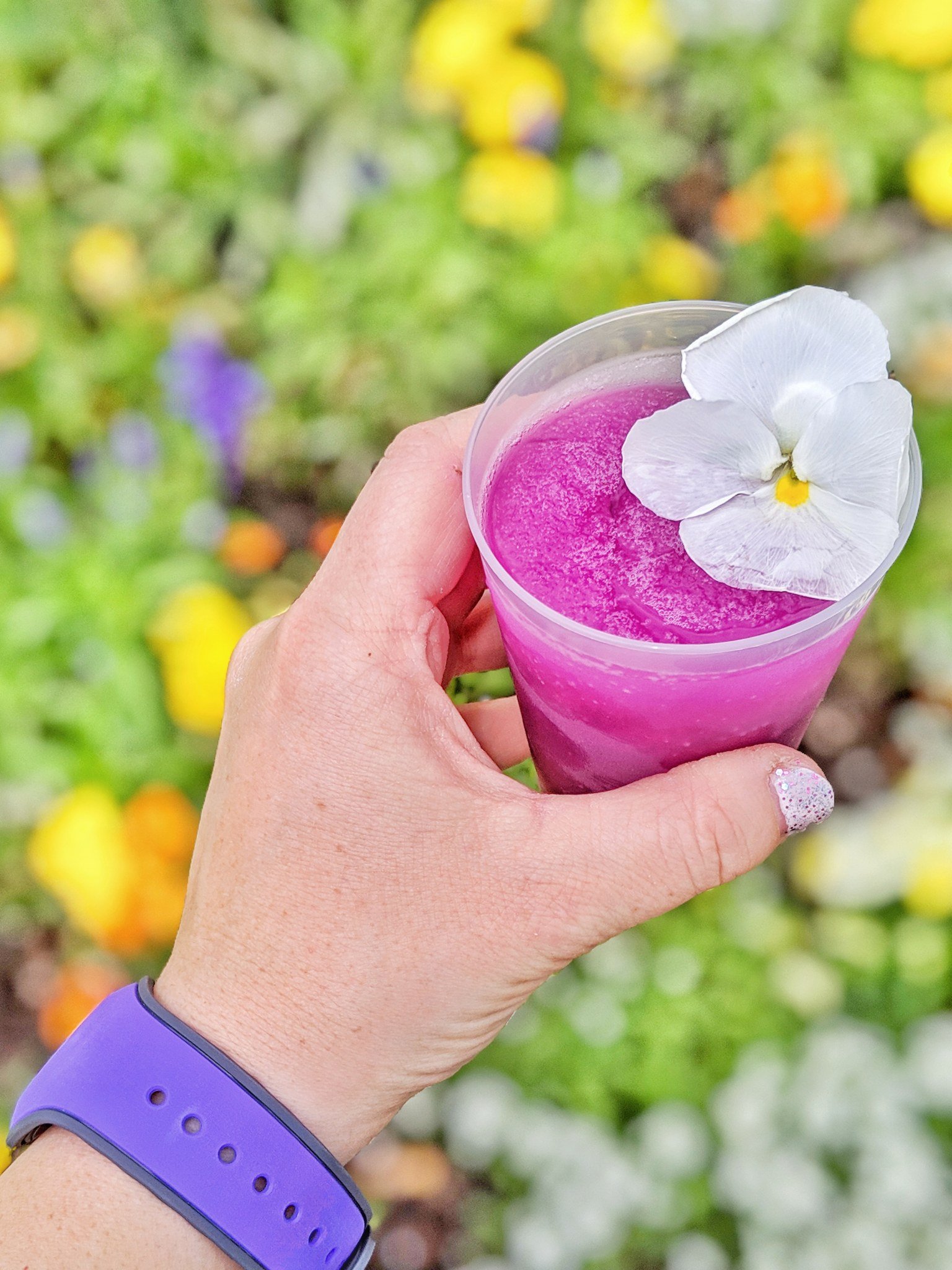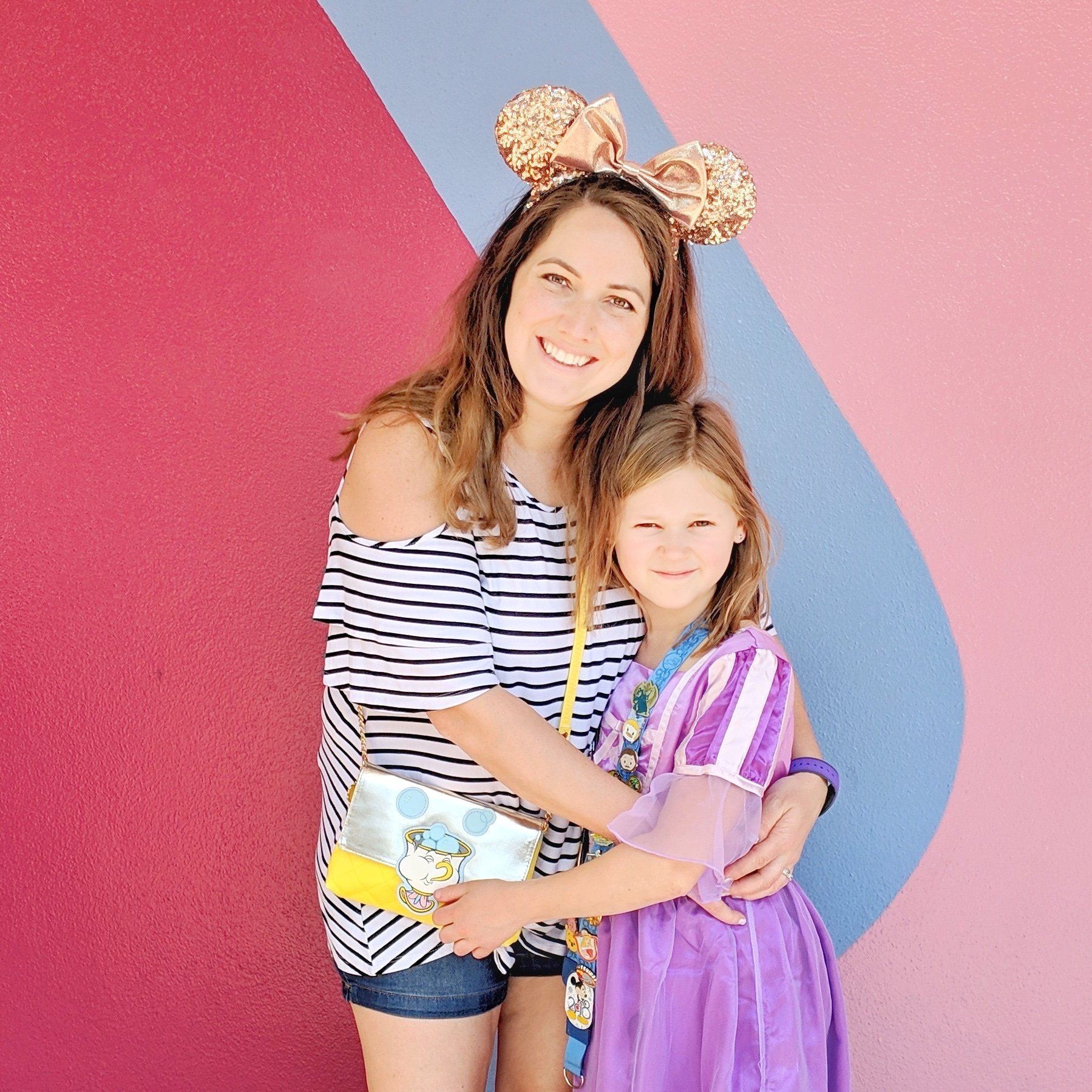 The "Bubblegum Wall" is my favorite!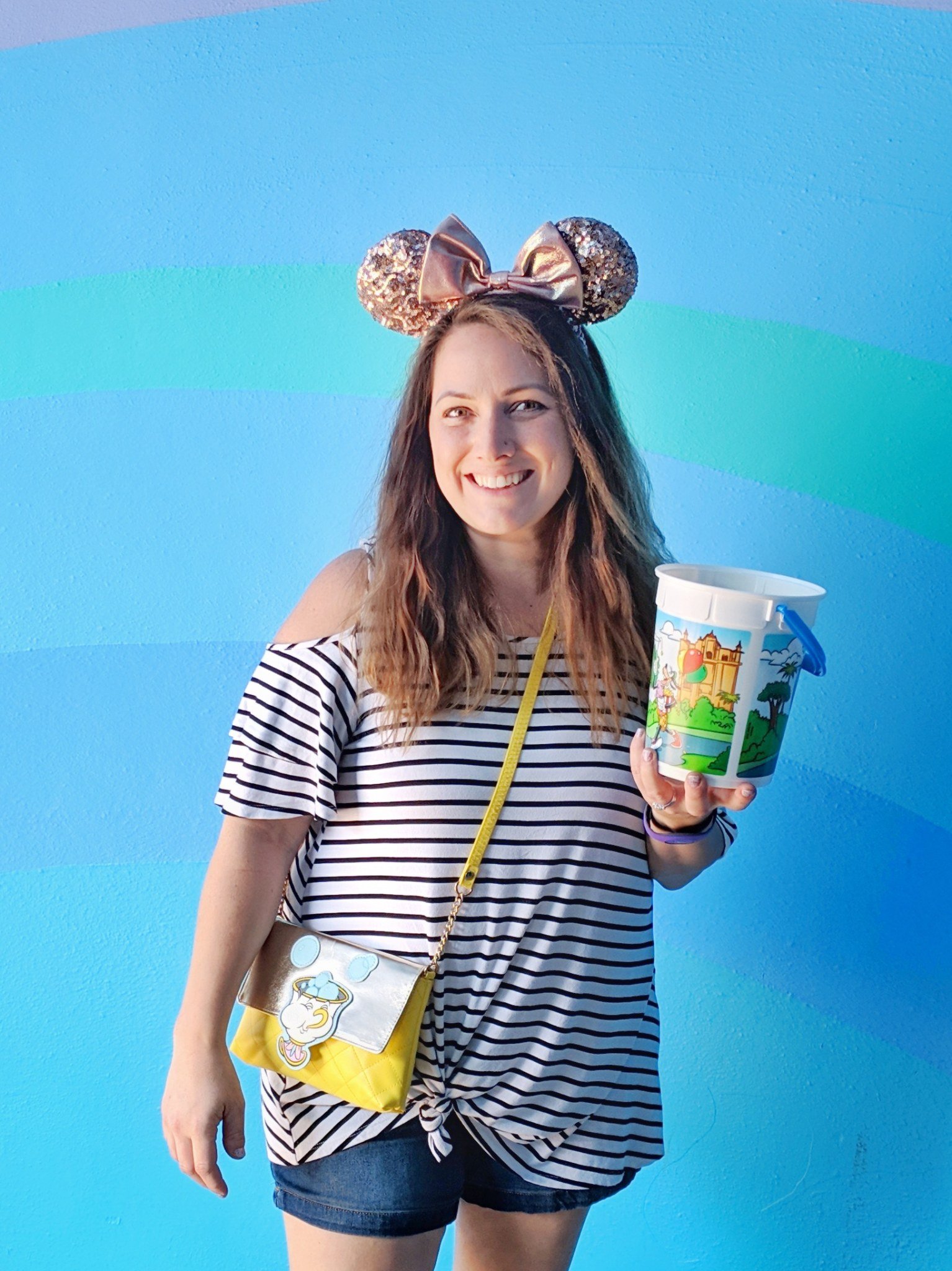 Tip: The refillable popcorn bucket is definitely the best deal for a large family that needs a snack! Purchase the bucket for $11 and get unlimited refills for $2! We refilled our over and over again, all throughout our stay.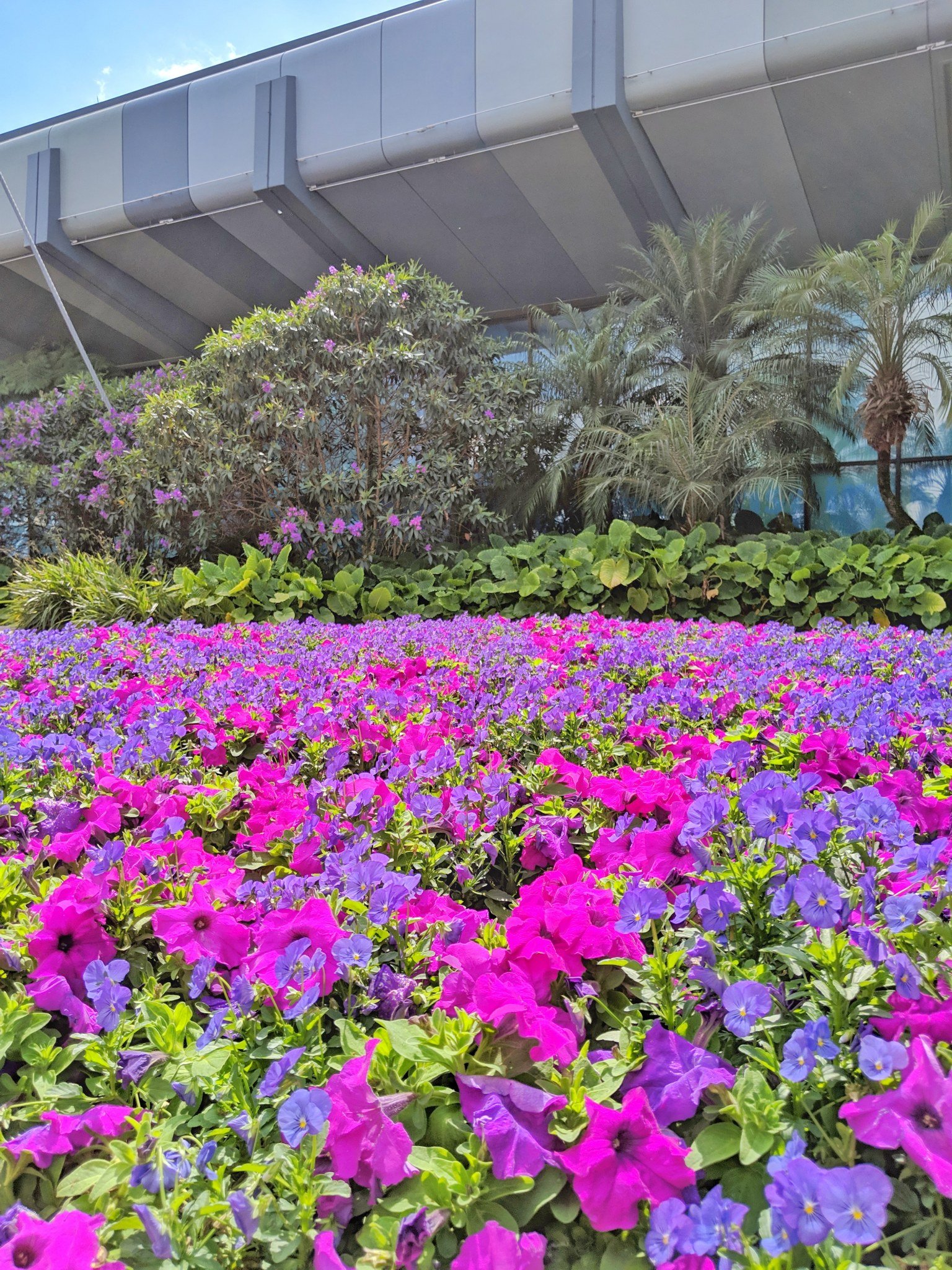 Special Activities and Merchandise for the Flower and Garden Festival
There are so many fun things going on at Epcot for the festival. Here are a few of my favorites:
Pick up a free guide book with passport and stickers to mark the spots you have visited!
Purchase a garden map and your kids will have fun playing Spike's Pollination Exploration scavenger hunt.
Check out all the gorgeous flower and garden festival merchandise! The flower ears were my favorite!
Find all the topiary sculptures throughout the park of your favorite characters.
Visit all the unique vendors selling their handmade products.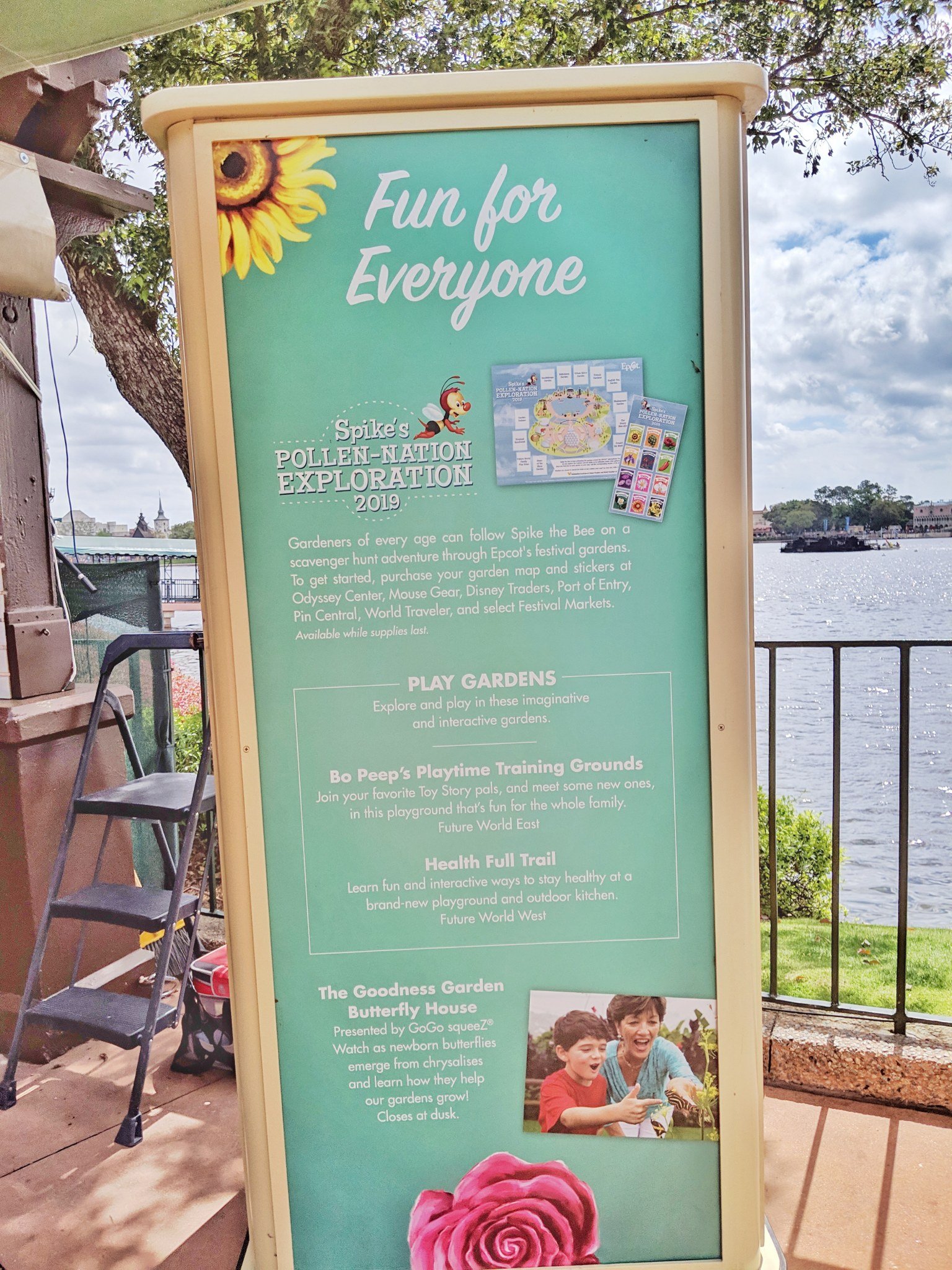 Special Limited Edition Merchandise
I love seeing what the limited edition festival merchandise will be each year! Last year's violet lemonade ears were adorable. This year, you will find lots of fun Orange Bird merchandise!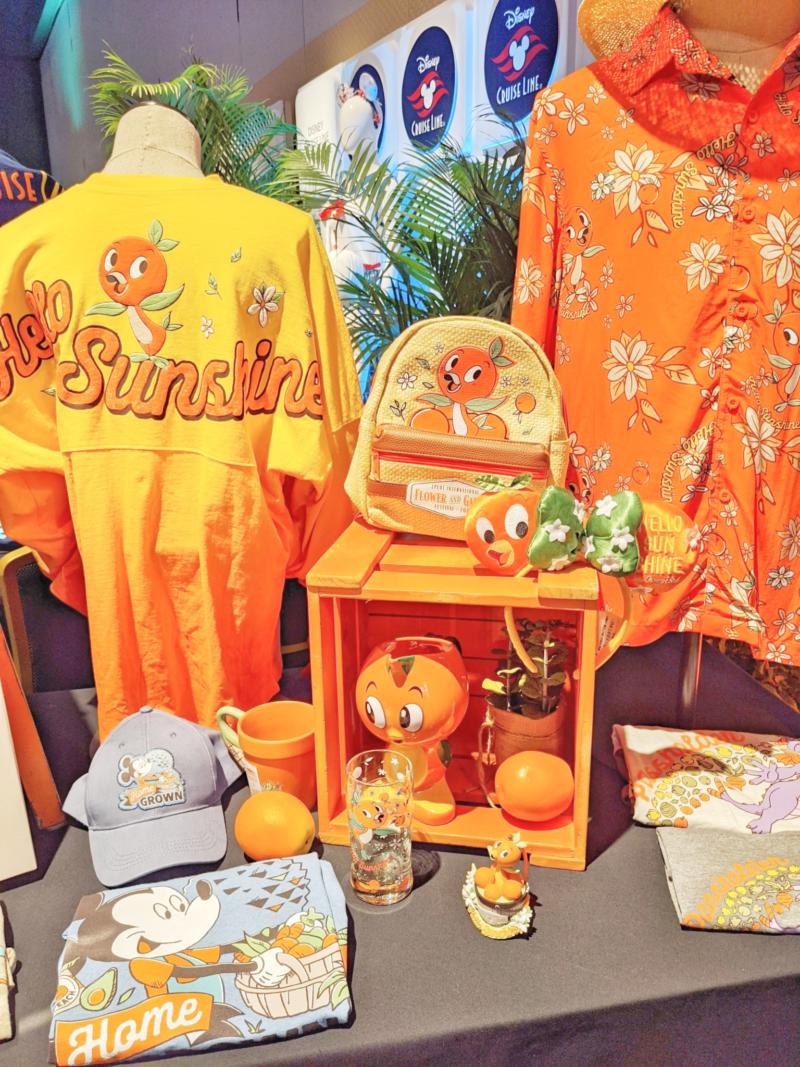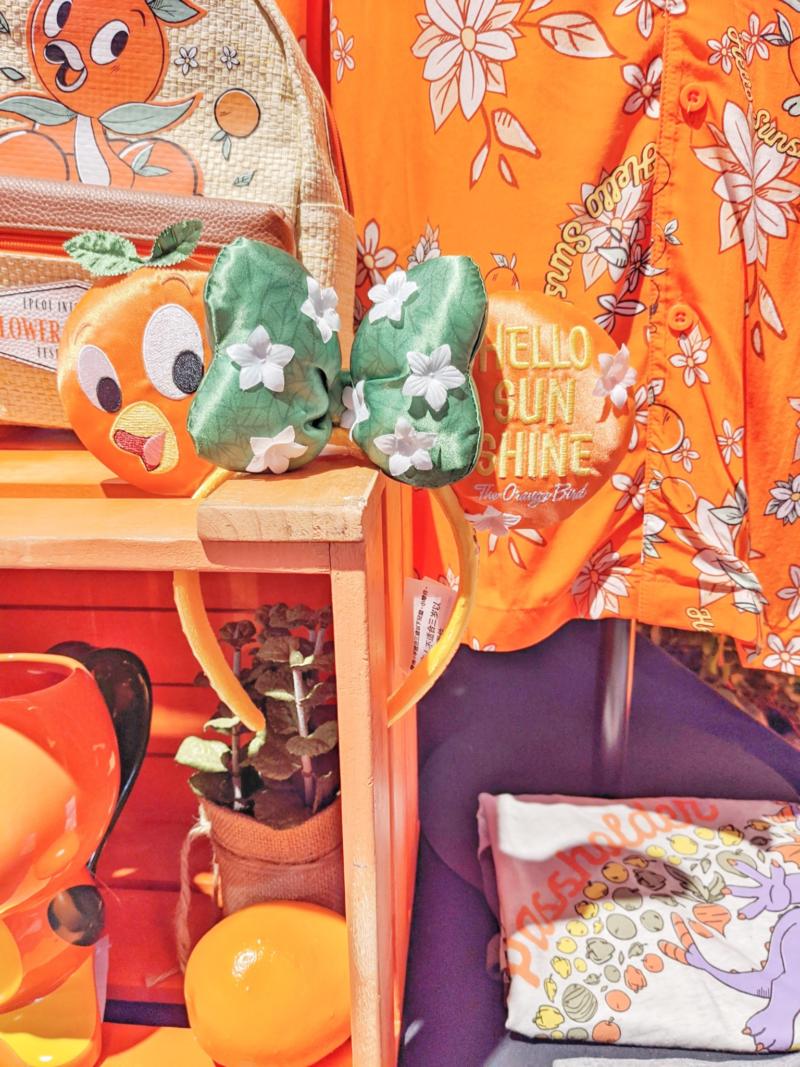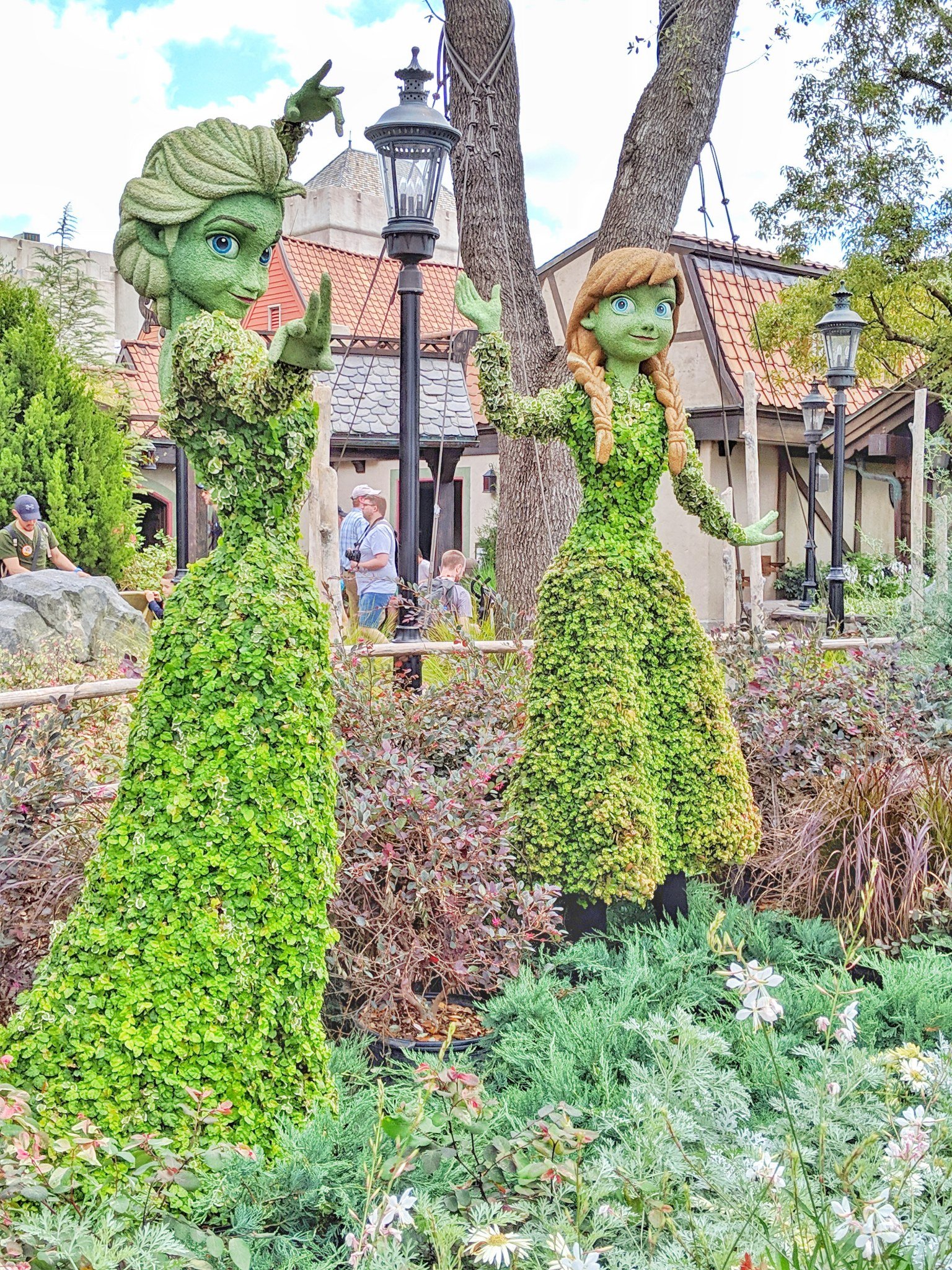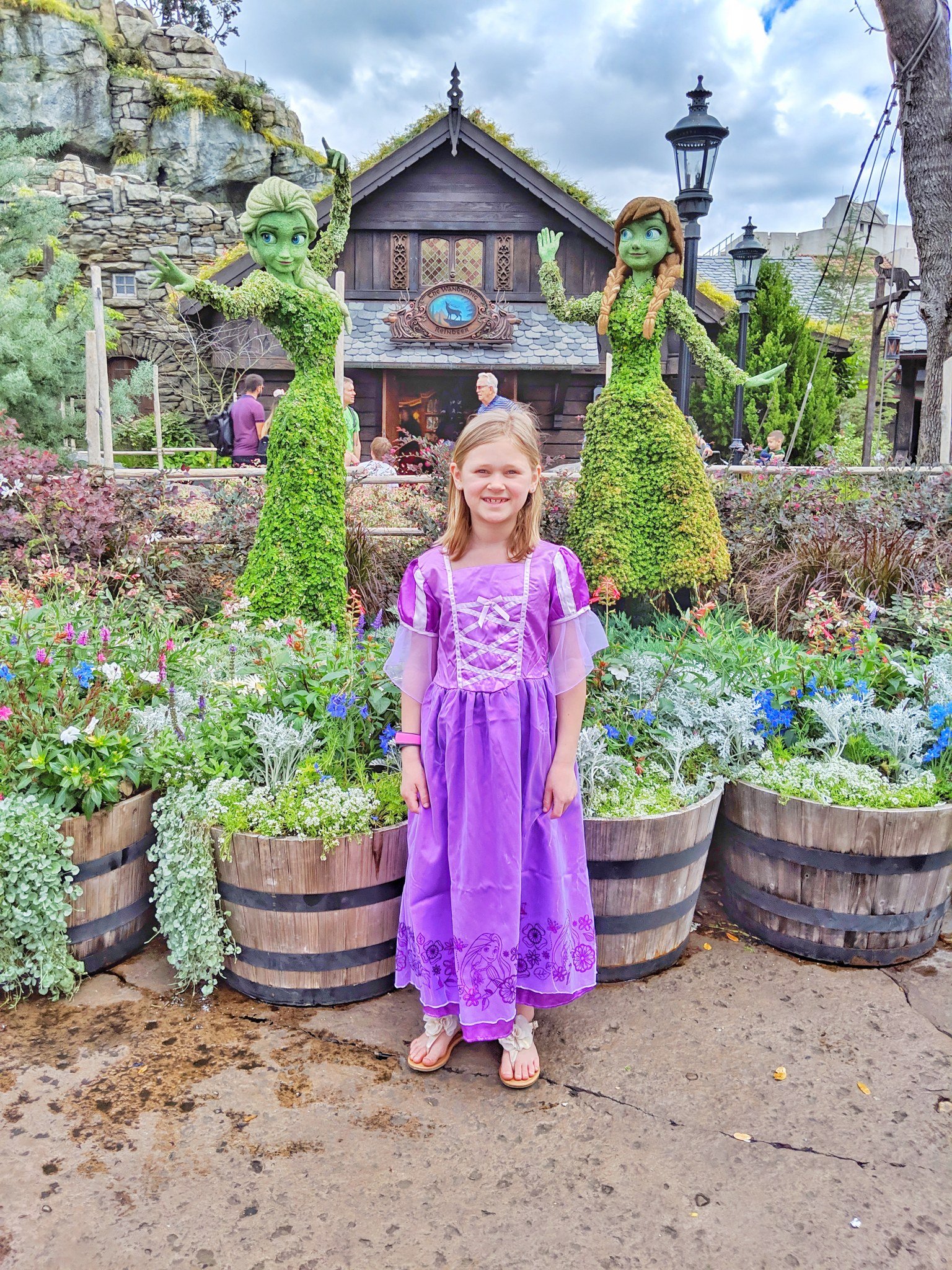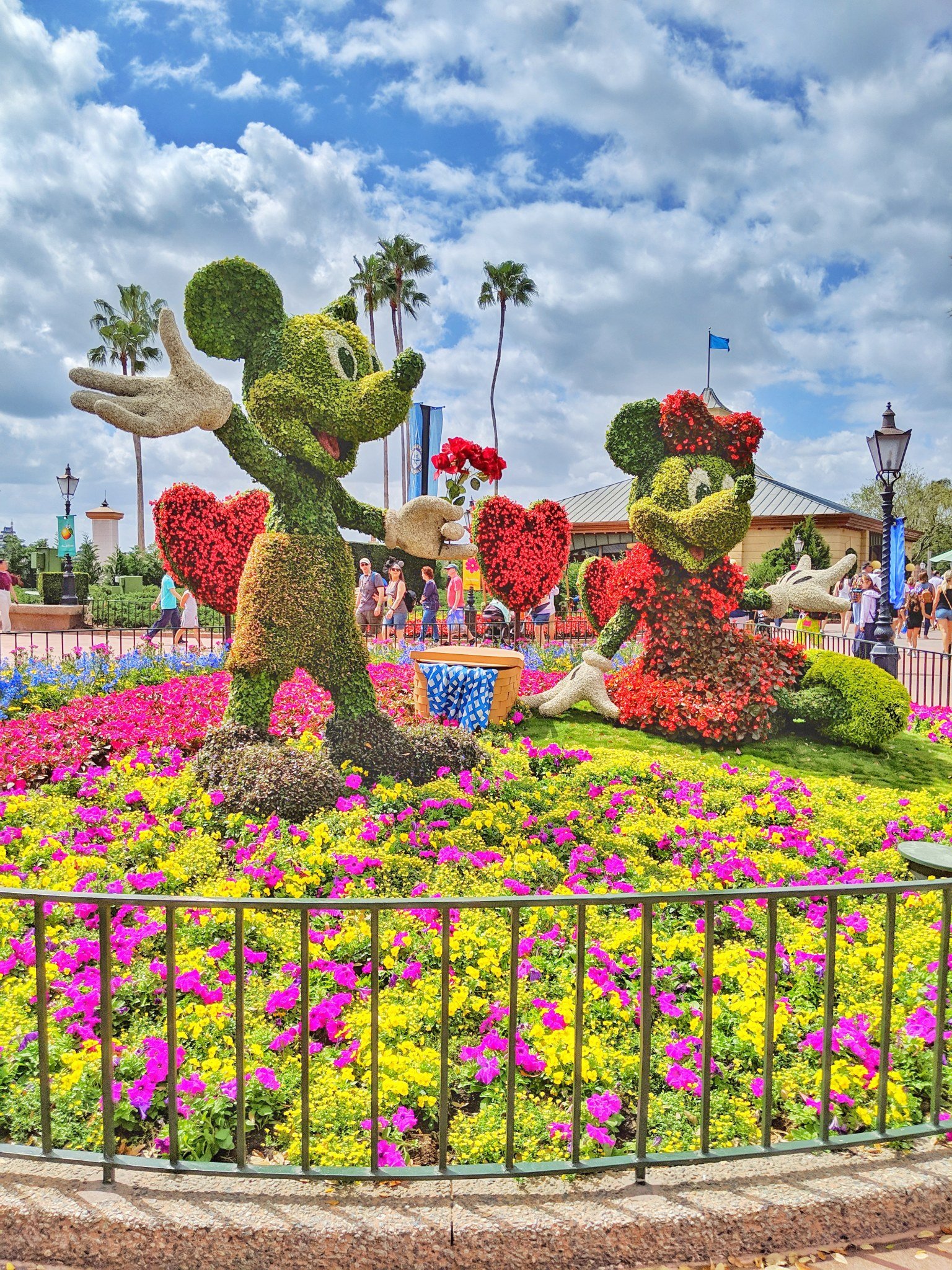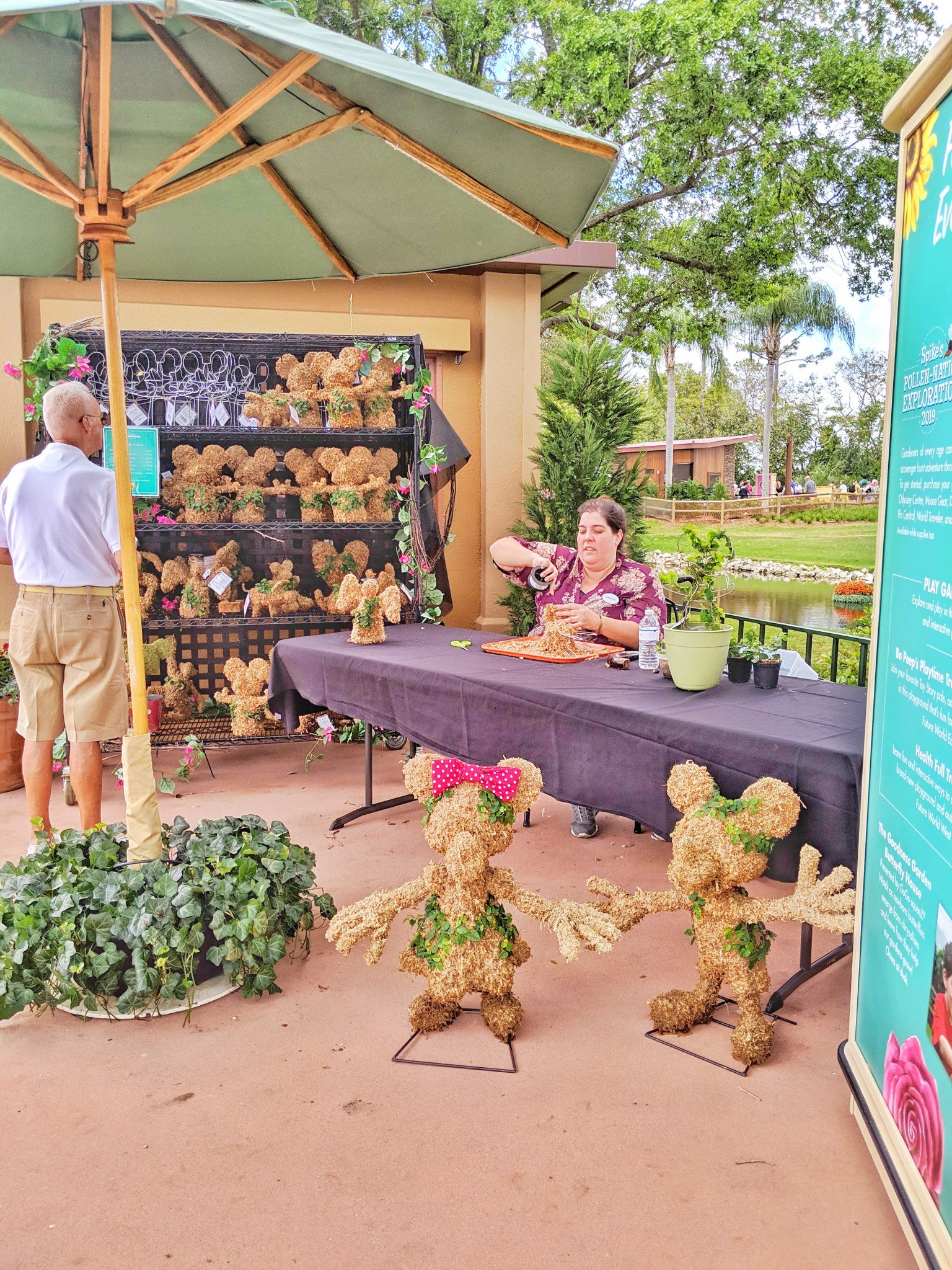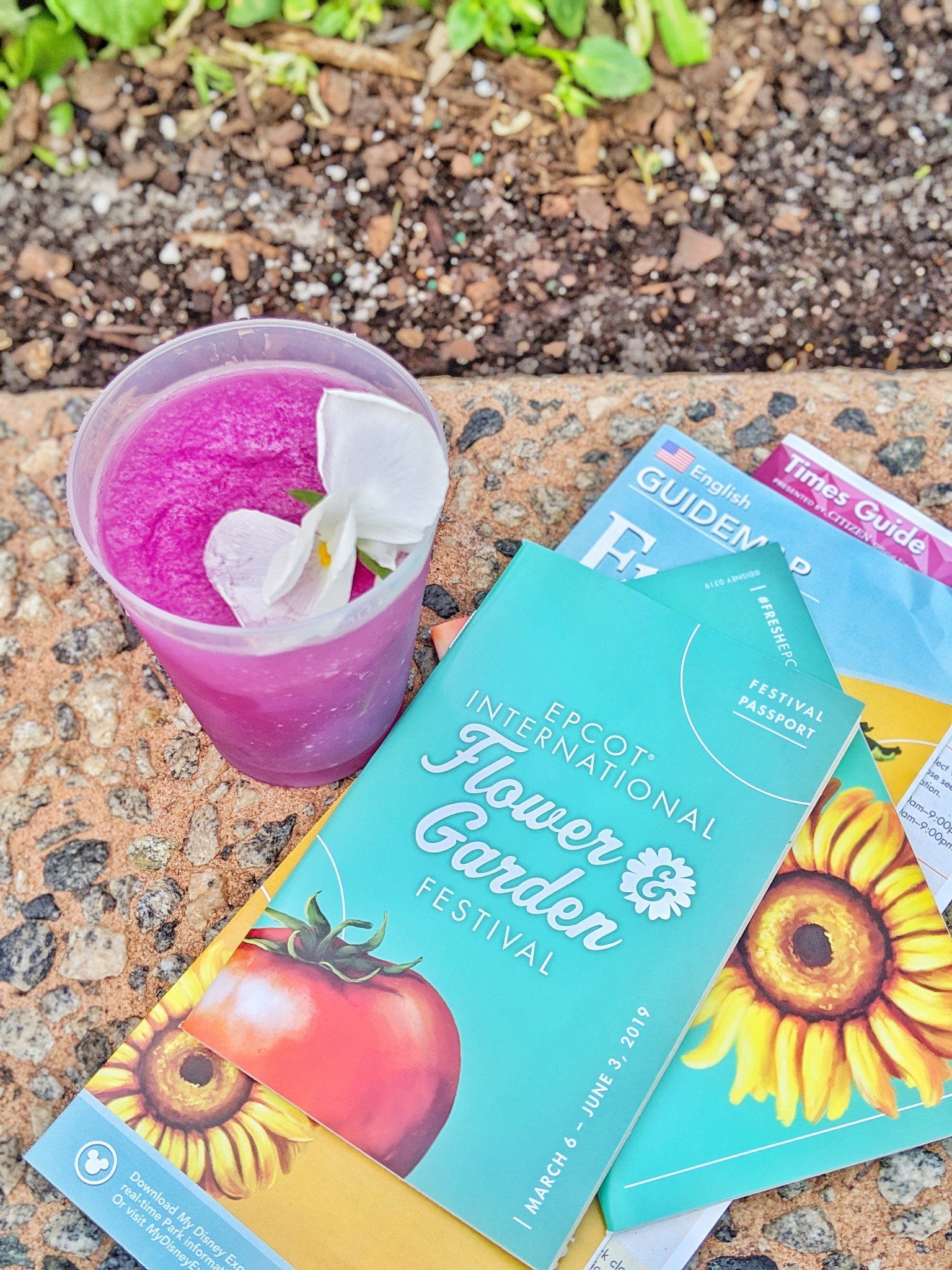 Pin This Post!