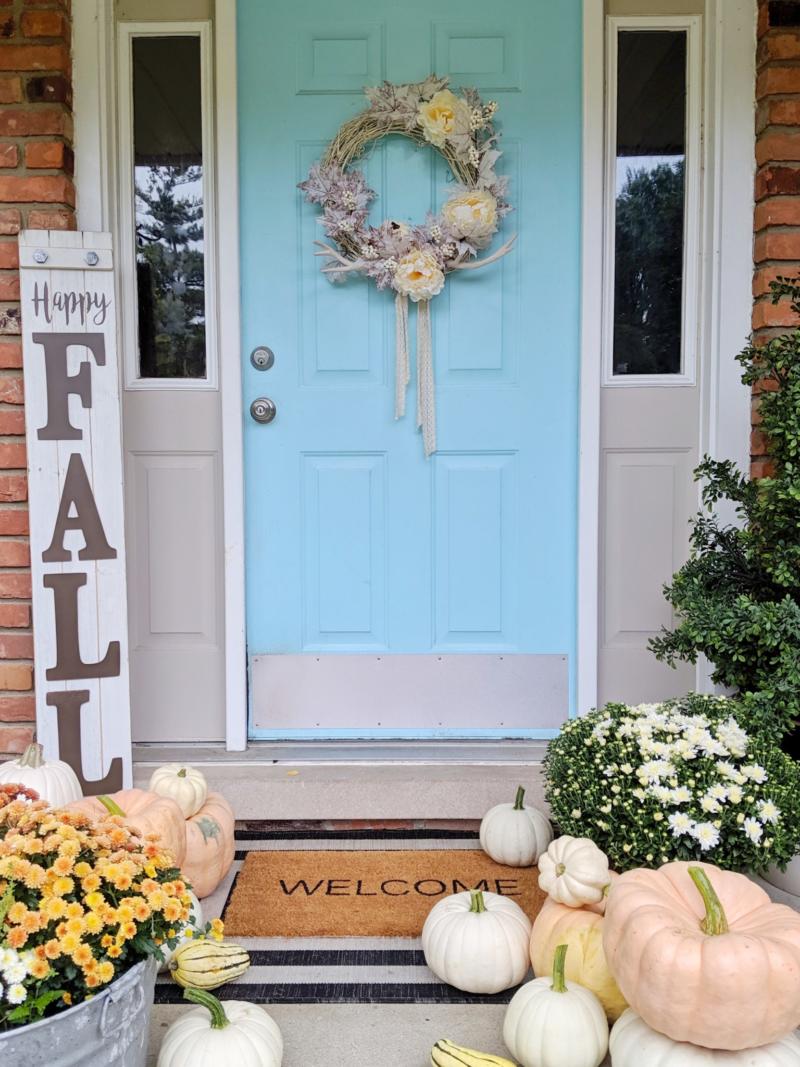 My Fall Front Porch
Hey friend! I thought I'd share a few pictures of my Fall front porch today! My amazing parents actually went out and found me these pumpkins while at a local green house and nursery. I gave them specific instructions and several inspiration pictures to follow, and here are the results!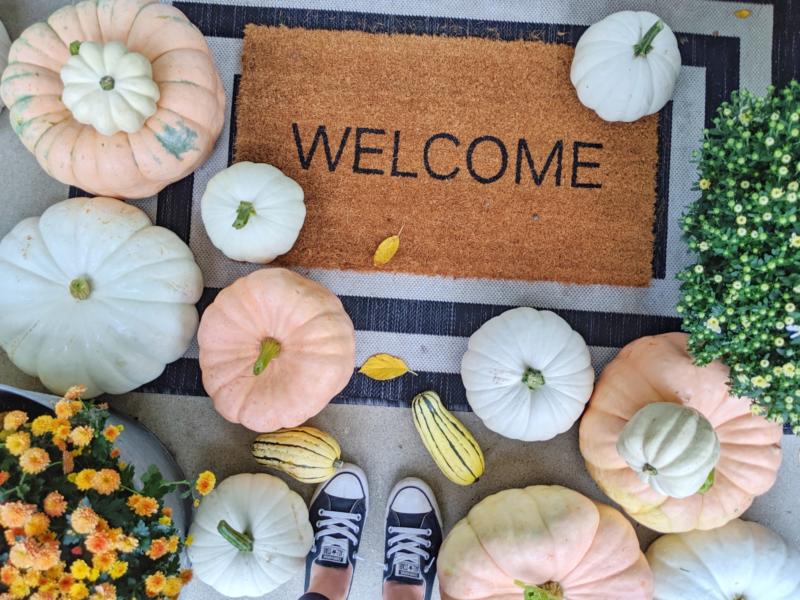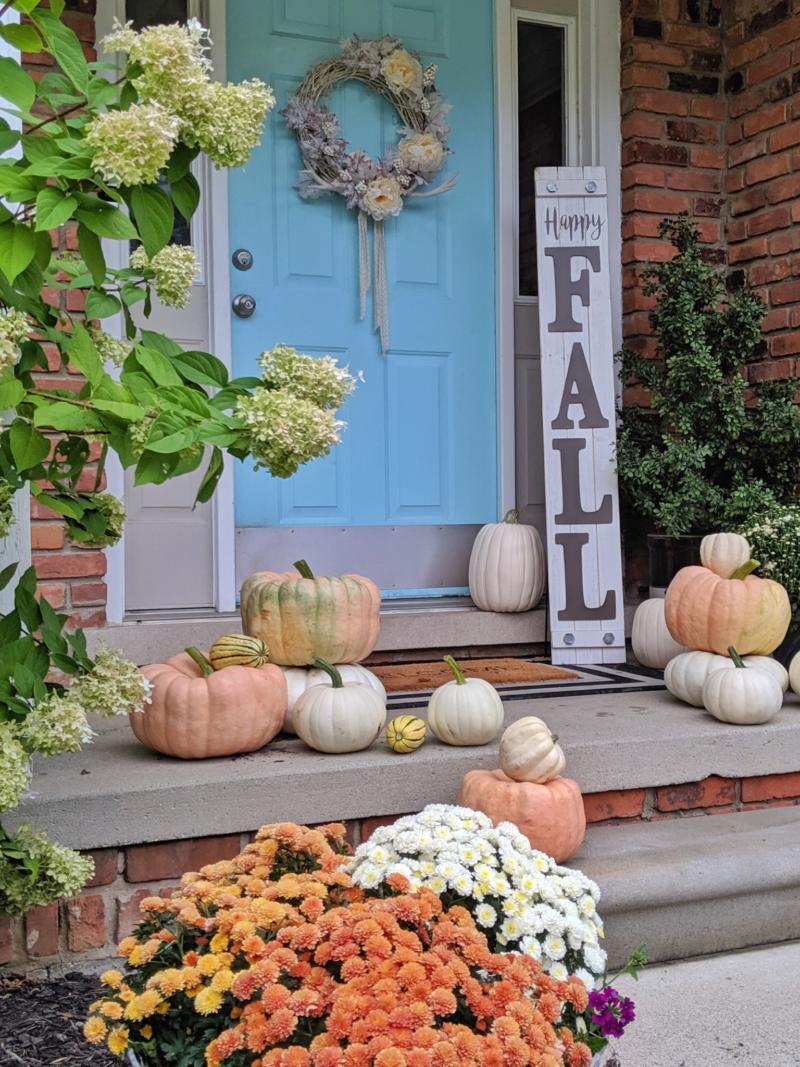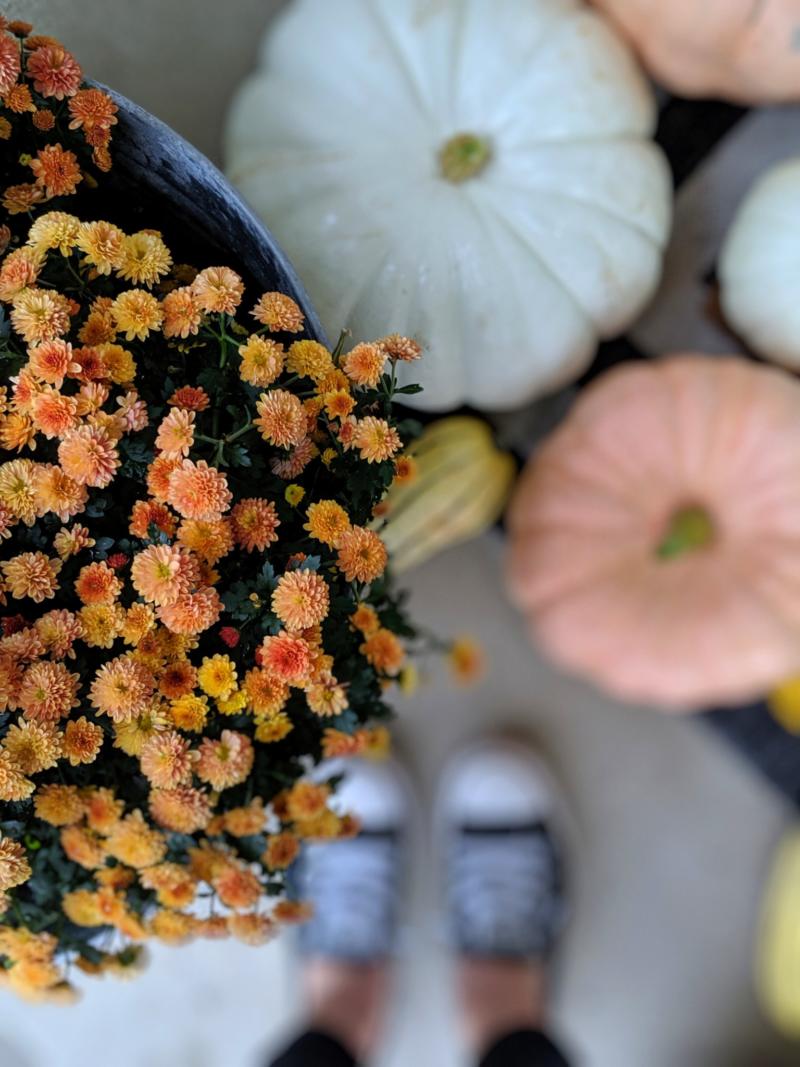 How to Find the Perfect Pumpkin
I snapped a couple really cute pictures of Asher, helping my dad clean off the pumpkins. There are several key words to look for when searching for the perfect style of pumpkin. Here are some of the types of pumpkins and guards to be on the look-out for:
Cinderella
Pink
Heirloom
Ornamental
Hubbard squash
What's nice about these heirloom types of pumpkins, is that they last a lot longer than regular pumpkins! I have also found that the squirrels don't go after them like they do other pumpkins.
TIP: Coat your pumpkins in furniture polish to help them last even longer in warm weather