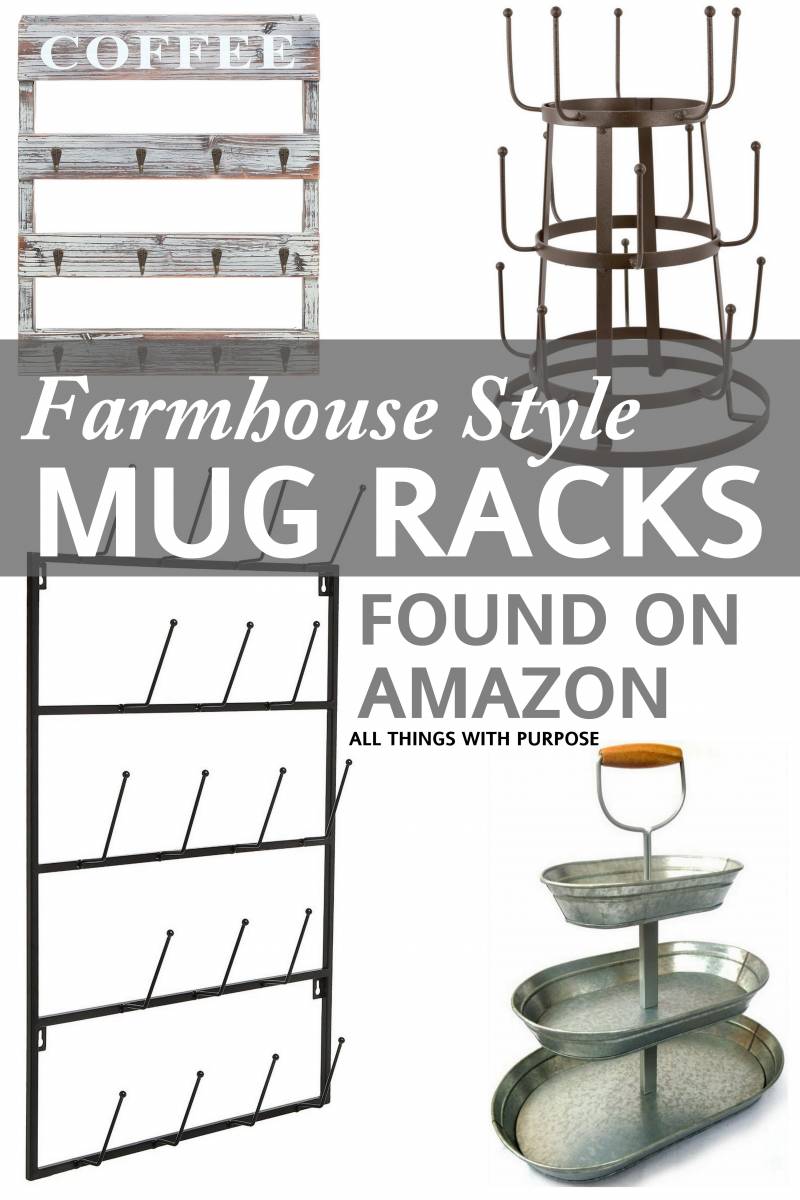 Great Farmhouse Decor on Amazon
I'm always on the lookout for good deals on mug racks and tiered trays to get the farmhouse inspired look as seen on Fixer Upper!! A few nice, statement pieces can make a big impact around your home or in your kitchen. Who hasn't had heart eyes for a beautiful mug rack, covered in Mason jars or white mugs? You can find these items at a thrift store, Hobby Lobby, Target, or my favorite place… Amazon!
Here are a few of the good ones I've run across on Amazon.
You might also be interested in my post on Fixer Upper inspired kitchen looks or my Fixer Upper inspired kitchen renovations! Click on an image below to be redirected.