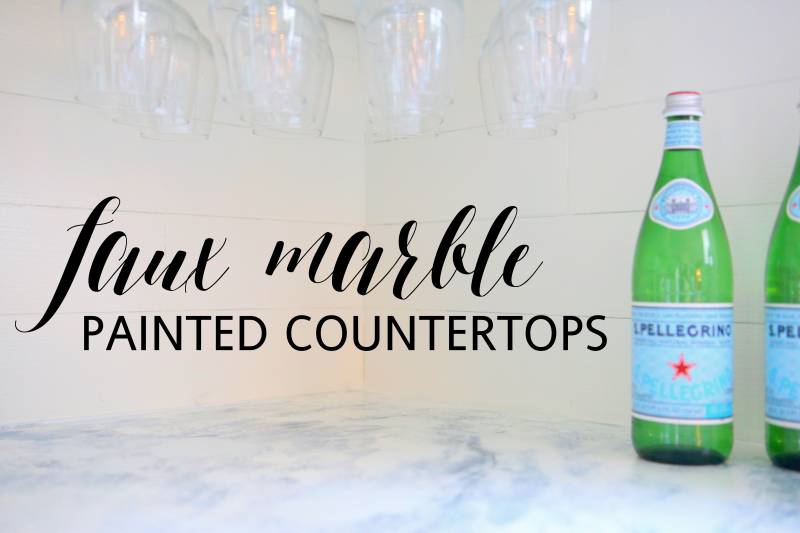 I am super excited to share the details with you today about how I created my faux marble countertops!
You may remember from one of my home tour posts, I've painted countertops before. But in the past, I've sanded them down and used an oil based enamel. This time, I went with latex paint and Giani brand top coat!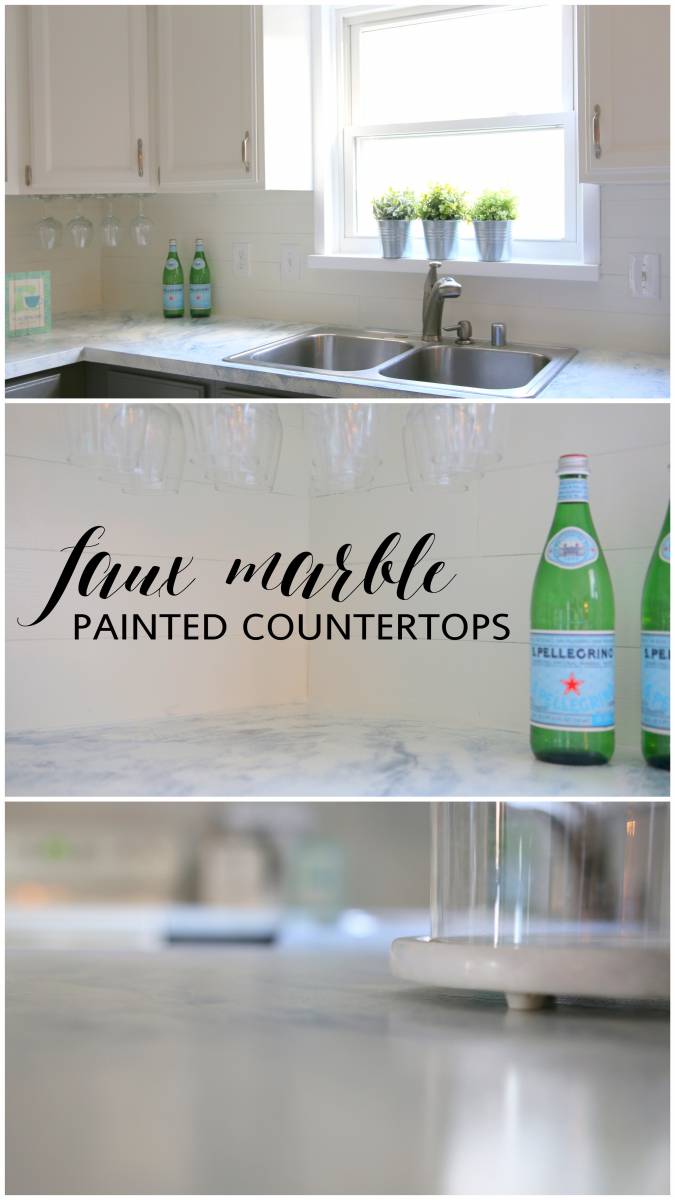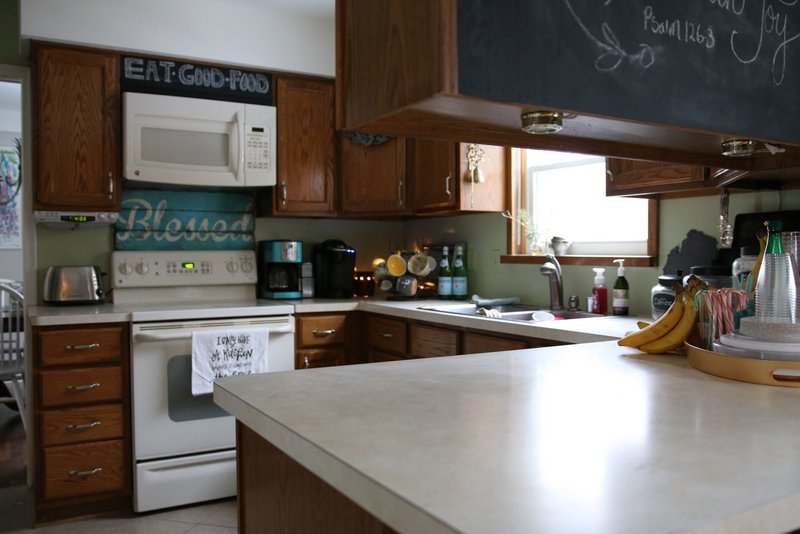 The above picture is a before shot of the countertops. They weren't terrible, but they were a little worn out. They were 26 year old laminate countertops with plenty of little dings and scratches. They've done well over the years, but I was ready for an update! Completely replacing them with granite or even a new piece of laminate would cost upwards of several hundred dollars. I spent $25!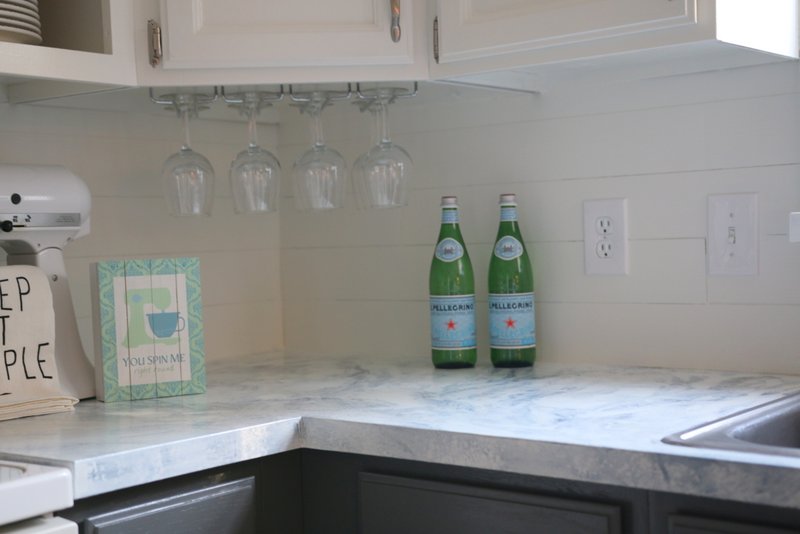 This post contains affiliate links for your convenience.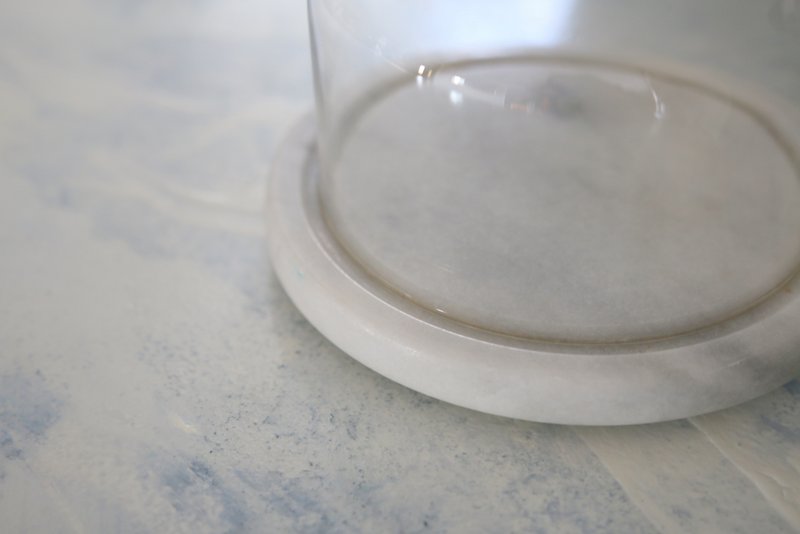 Why did I go with latex paint and the Giani top coat
instead of an epoxy or oil based enamel??
I had actually purchased a white oil based enamel and was planing on using it! I had researched every possible option, including using Ardex Feather finish to create faux concrete.
Here's what and why I used what I did:
I already had Stix Waterborne Bonding Primer on hand from my kitchen cabinet project. I had read rave reviews about this stuff and heard from other people that used it, how much they loved it. It's a urethane acrylic – which in big fancy scientific terms, means it's an oil paint that acts like a latex… or a latex that acts like an oil paint. Just take my word for it, it's good stuff! It can be applied directly to glossy surfaces like cabinets and even over the tile in your shower!! What??
I already had latex white and black paint on hand, so there's that. But with using latex, it was also possible to add water and use a spray bottle to achieve my desired effect.
The reviews I read about the Giani Countertop Kits BLEW ME AWAY! The complete granite and marble finish kits run around $100, but since I already had an awesome primer and paint, I figured I only needed their top coat which is the stuff that really had me intrigued.
– The latex polyurethane top coat wont yellow over time like oil based paint does
– It's heat resistant up to 250 degrees
– If it scratches or chips – just sand that spot down and apply a little topcoat
– Easy soap and water clean up
– Read more Q&A's on their site!

It was my absolute cheapest option and seemed like the least messy option!
Supplies You'll Need for a DIY Kit:
Stix Primer – you won't need much, so it's best to buy this when you've got additional projects in mind!
Black or Charcoal Paint – Only a small amount is needed. I actually used a tube of Master's Touch acrylic paint in Raynes Grey from Hobby Lobby which produced a nice blue hue.
Giani Top Coat – The cans are small, but one can was enough for 2 coats in my kitchen. I bought a second for extra measure but have yet to use it.
A Flat Stick or Paper Straw
OR You can just buy a complete kit from Giani with everything you need!
*Even if you do buy the complete kit, you can still follow my video and technique.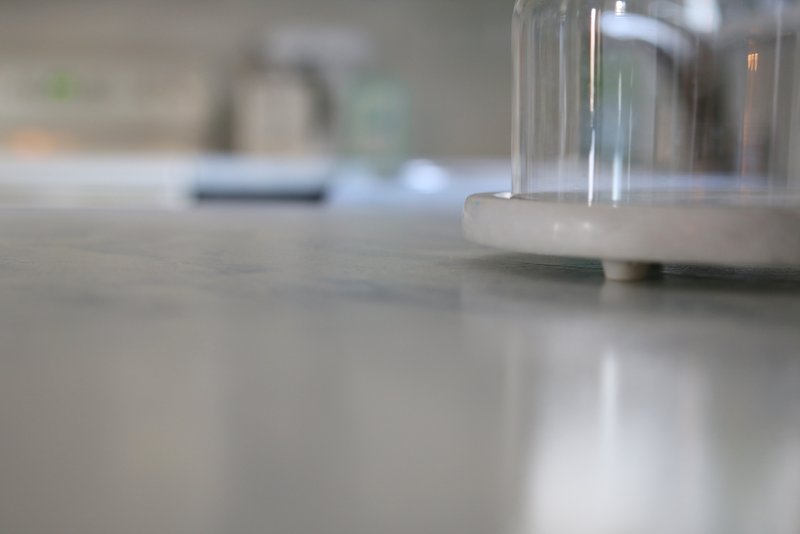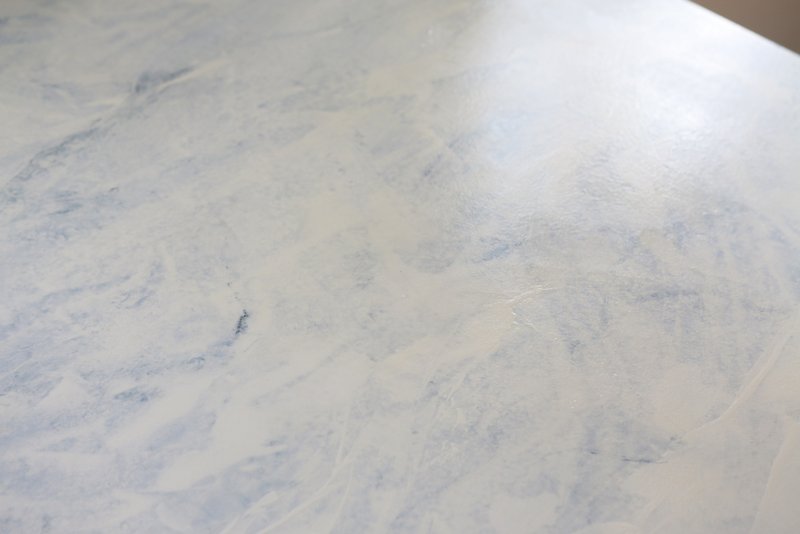 Without further ado, here is my tutorial!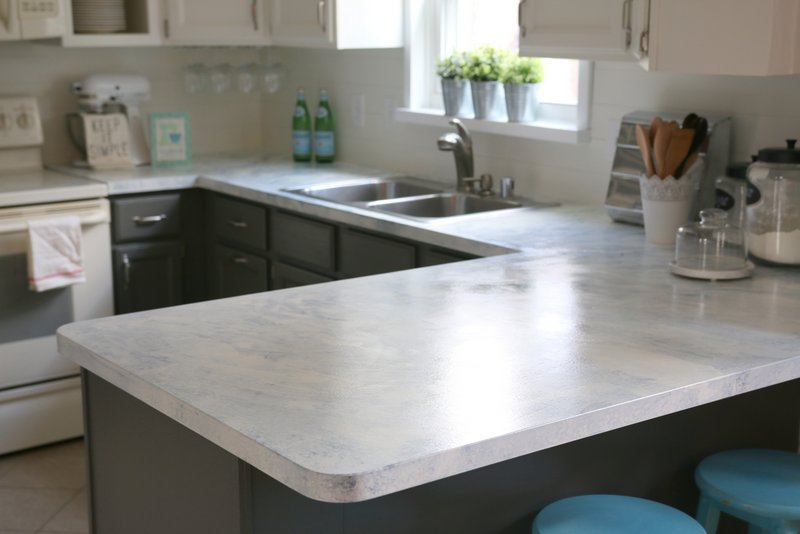 Here are three other videos I found extremely helpful
depending on what look you are going for!
Don't miss my complete kitchen reveal post: here!!