I received something of value from Rug Pad Corner. I was not required to write a positive review. The opinions I have expressed are my own.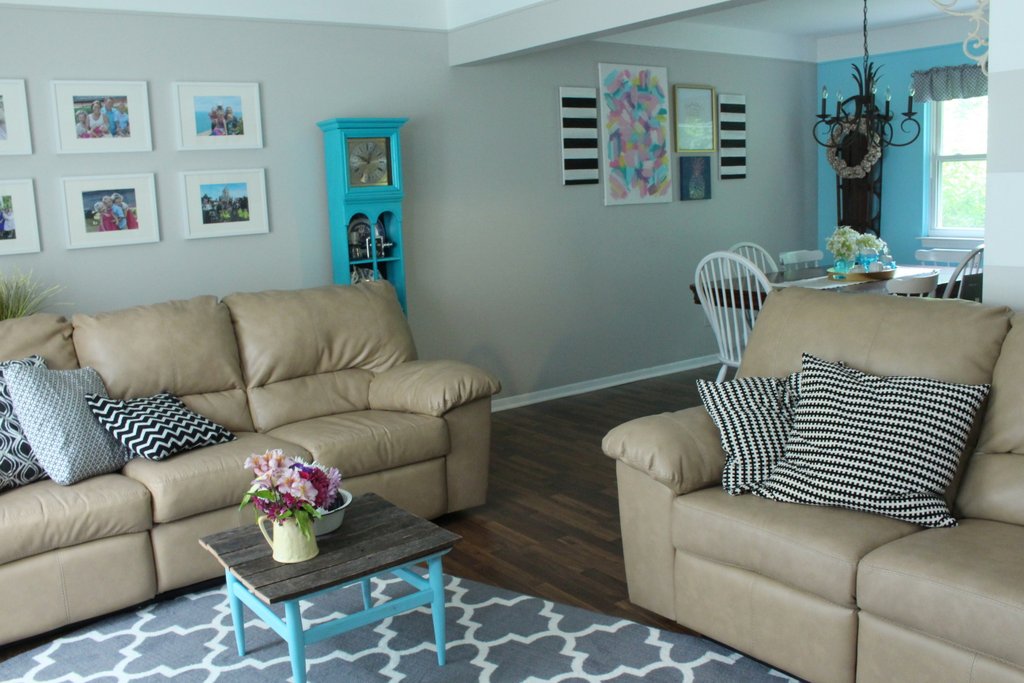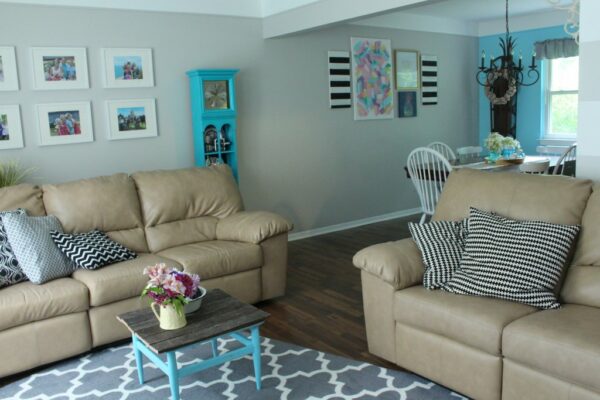 Let me tell you a story about a rug.
I fell in love with this Threshold Fretwork Rug from Target
It's clean and modern, yet cozy feeling, comes in several color choices and sizes…. and it's cheap!
We liked it so much, we bought the gray one for our large living room and a smaller, blue one for our family room. The only thing that stinks about this rug on a wood floor is that…
It slides. A lot.
It's inexpensive for what you're getting, and because of that there is no backing on it to help it stay in place. It's pretty thin and has no real cushion to it. The gray rug is held in place by two large couches, but the smaller blue rug is not.
We would tug at it and adjust that thing several times a day!
They approached me about doing a review for them and offered 2 rug pads to try.
I wanted to be sure I'd really put these things to the test, so I waited until after the holidays have passed to report on all the foot traffic we had trample across these rugs!
I chose the Ultra Premium pads because I figured I had already tried several of the leading cheap options on the market. I was ready to get serious.
What I love about it:
It is really plush! It makes our thin rug feel so much more comfortable on the hard floor.
They trim it slightly smaller than your rug, so it's less likely to show or cause a tripping hazard.
It's all natural, made from recycled materials with no chemicals, glue or adhesive.
The Verdict…
Now, considering we host weekly middle school youth group gatherings (in which they play, stomp, dance and sit on these rugs), we have three young kids of our own and entertained 50+ people over Thanksgiving and Christmas, I'd say the pads have held up pretty well. I don't have to re-position our rugs half as often as we used to. For the most part, this pad holds them in place. I do on occasion, have to readjust the rug on top of the pad, but the pad it's self stays put and does not move at all across the floor.
Be sure to check them out yourself! They offer TONS of options, including round, oval and rectangle sizes.
BONUS: Use code REVIEW15 for a 15% savings on your next order!!!