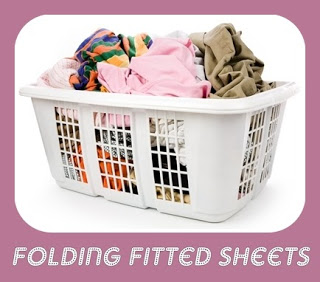 Ugh, my absolute least favorite thing to do has got to be folding laundry. I don't mind washing the clothes, it's putting them away that is
the worst!
Guess what, I started training my kids to put their own clothes away at about the age of 3 (oh yes, it
is
possible!) It's not always pretty at first, but it's good for them to learn responsibility, right??
Now, how about those fitted sheets. If you're like me, you roll them all into a huge ball and store them in a laundry basket at the bottom of your closet. if you want a different solution, here are a few good ideas, and some bad ones too on folding fitted sheets:
Martha Stewart explains how!