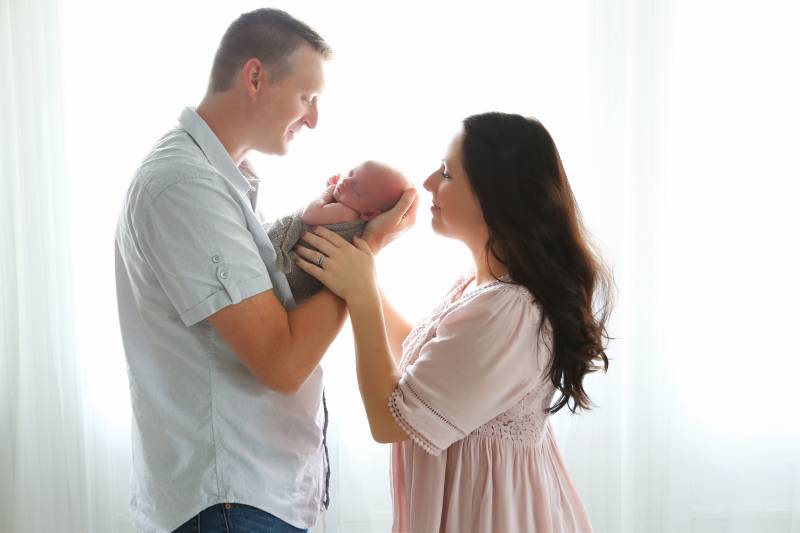 Our family is so excited to announce that Asher James Lemp is officially ours, forever and always!
<Insert HUGE sigh of relief>
Yesterday morning, Asher's birth mom appeared in court to transfer full legal custody to Jay and I. This basically means that we have full legal rights, however, the state of Michigan requires a 3 month observation period after legal placement. During this time, we will receive monthly home visits from our caseworker. This time is also required to give the birth mom an opportunity to seek help if she feels she was the victim of illegal activity and was coerced into giving up her child. We're fully confident that nothing illegal happened during our adoption process, so we're not worried about anything happening at this point.
Our "finalization" date will be in December, which is when we will receive a birth certificate (which will be updated to include our names). The bizarre thing is, Asher already has our last name, which we're learning is rather uncommon! His birth mom requested that our last name be given to him at the hospital when they filled out the birth certificate. This, come to find out, does not usually happen, but because it did, his last name has always been Lemp!
I know I will have more thoughts to share about our adoption journey, as this long and winding road is finally coming to a close
No matter how much I try to explain it, there will always be people that can't comprehend why we would want to adopt when we "already have 3 kids!" If there is anything this whole process has confirmed in my mind, it's that children need loving families that can care for them, bottom line. Adoption is not a plan B. It's for big families and small, single parents, couples with no children, grandparents, friends and neighbors. It's about opening up your home to an infant that may or may not look like you, an older child, a sibling set, the medically fragile or at risk. We knew we had room in our home and plenty of love to give to another child, that's why we chose to adopt. Weather it starts as an intentional decision to adopt, or to look for ways to come along side a single mom or family in need, it starts with a decision to open your heart.
Since we now have full legal placement, I can finally share with you these amazing family pictures we had taken by Captured Photography!