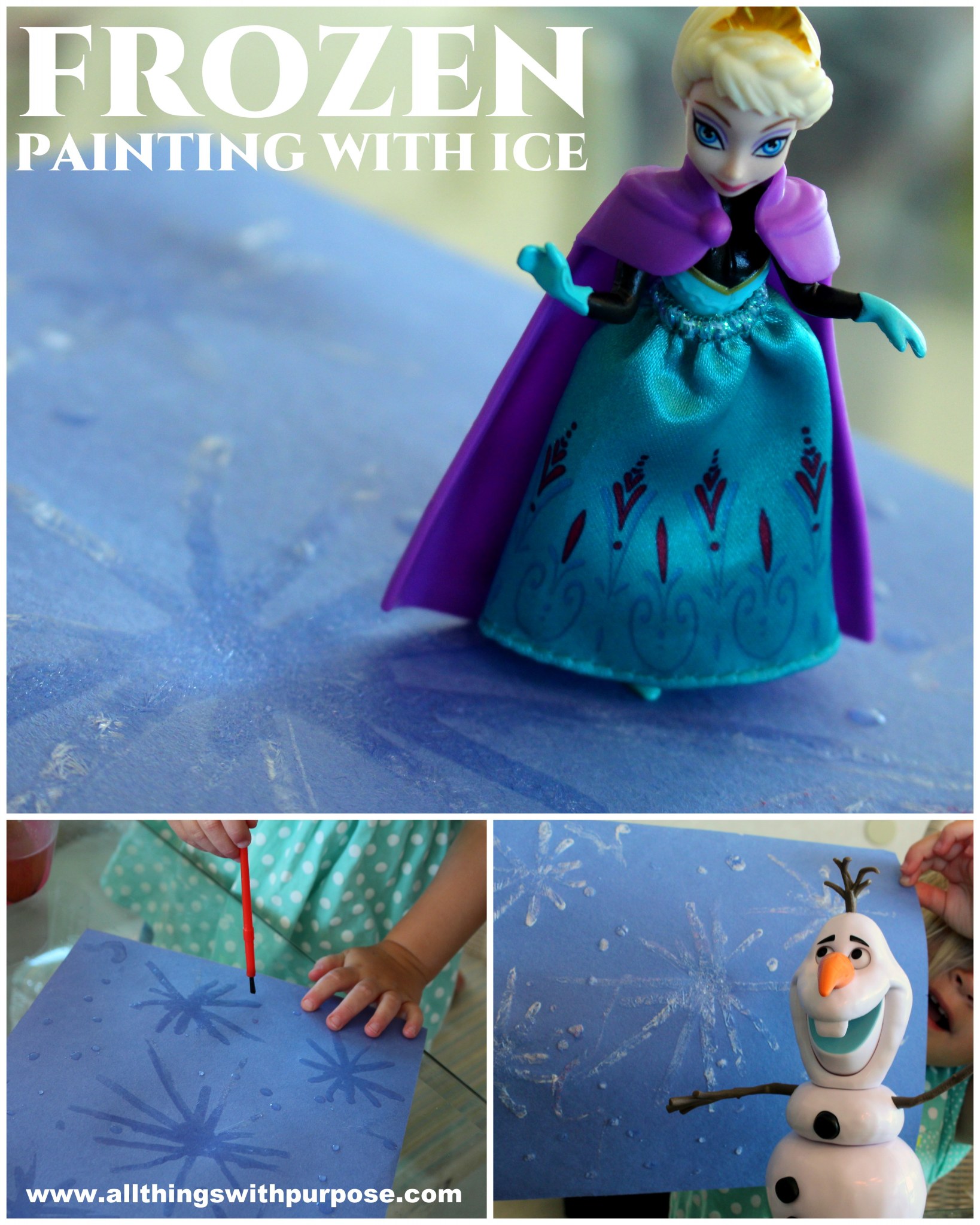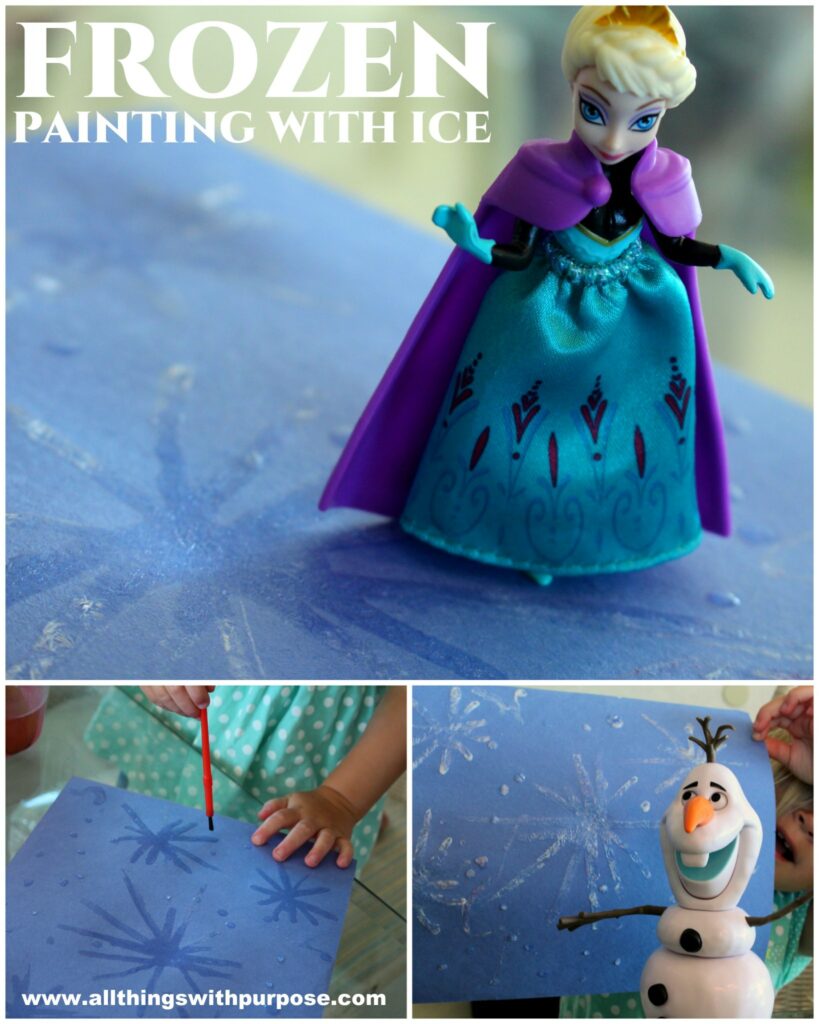 This post was originally published over at Sugarbee Crafts! I wanted to share it here in case anyone missed how fun and easy this project is. It is practically mess free and fun for all ages. Brush on this "magical" frozen paint made out of Epsom salt, and watch how it literally "freezes" right before you eyes. Do this project on heavy paper or card stock. Use my free printable alphabet pages for an educational spin on things for your preschooler.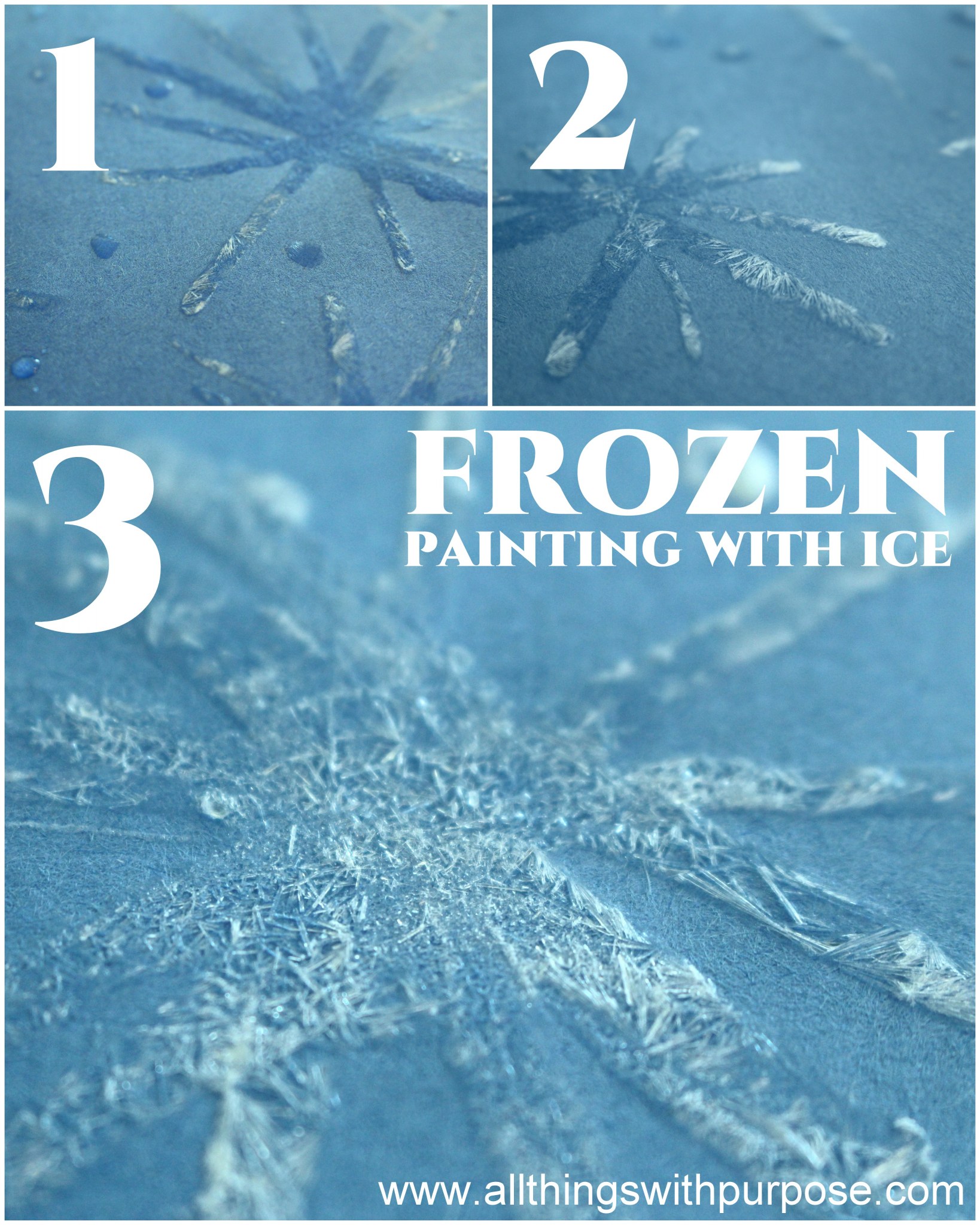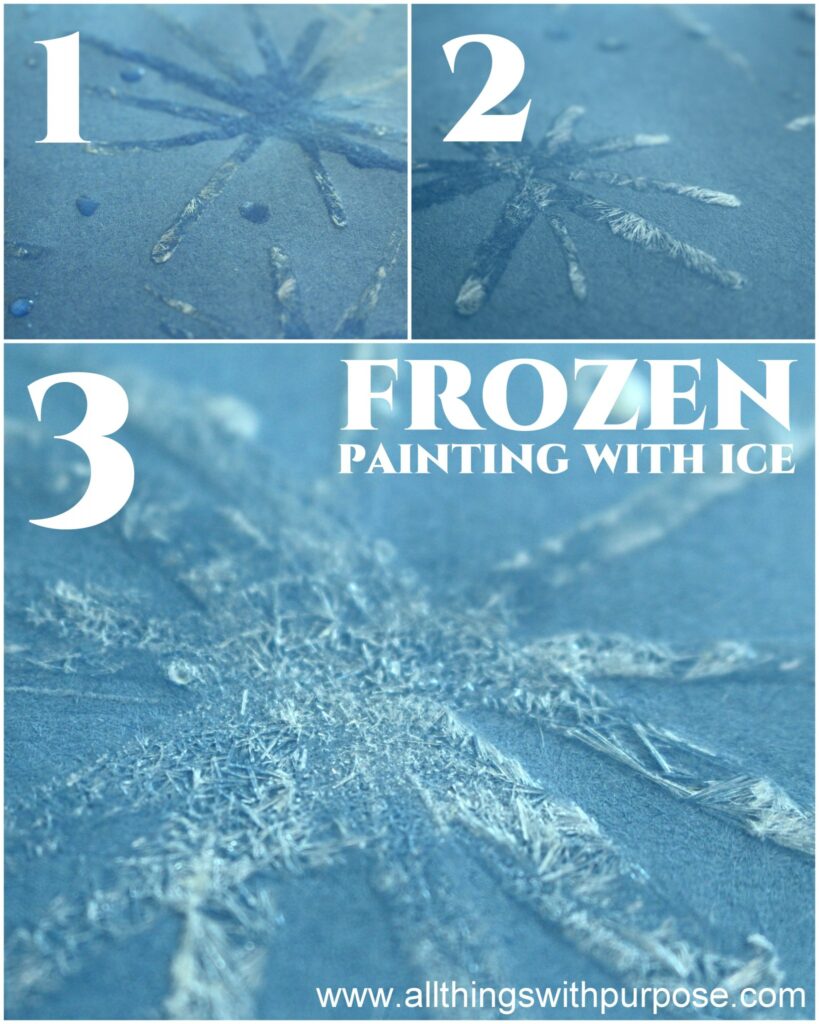 Here is what you need:
Heavy paper or card stock – White or black/blue depending on your desired outcome
OR use my free printable found here
A microwave safe measuring cup or bowl
Epsom salt (find it in the drug store or personal care isle at the super market)
Water
Food coloring drops
Paint brushes
Heat water in the microwave until it is very hot (not necessarily boiling. I did 1/2 cup for about a minute). Mix an equal amount of Epsom salt in with the water. I did 1/2 cup water to 1/2 cup salt. Mix well then add a couple drops of food coloring to create the desired color. OR leave colorless (and completely mess free!) and paint onto the dark paper. Allow kids to paint. Then sit back and watch it dry. As the paint dries, it will crystallize and create the look of ice! How cool is that?!