I received something of value from Feld Entertainment as part of their Insider Program. I was not required to write a positive review. The opinions I have expressed are my own.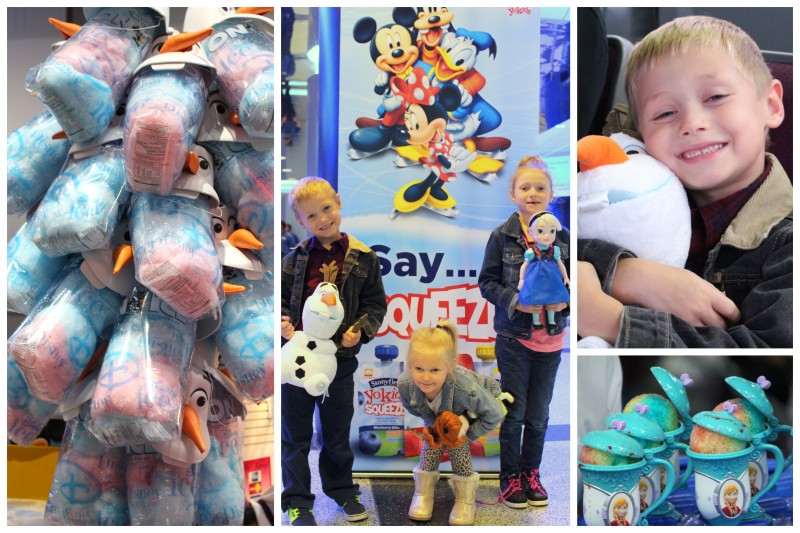 So, as I mentioned in my previous post, our family is really into Disney and we love Disney On Ice!
When I was presented with the opportunity to take my family to opening night of Disney on Ice at the Palace of Auburn Hills, I was like… I'm there! I talked about it with friends and family… we planned on fun ways to tell the kids, we planned out our schedule and debated how we were going to swing it in the middle of a busy week. Funny thing is, we left that morning of the show, headed in a totally different direction.
I forgot.
That's right. We left that day with ulterior motives.
Left the house without our Frozen dresses or Disney memorabilia. Without our Mickey ears or princess crowns. Without our autograph books or plush dolls. And if you know us, we do Disney, and we do it good. We go prepared. We go in costume. #disneyside #crazydisneyfans
Somewhere along the road, mid-afternoon it hit me. Today was the day! We quickly told the kids, and despite the excitement in my voice, they just weren't getting it. Oh well. It will be magical.
We quickly changed the direction we were headed, stopped to eat and grab some merch at the Disney Store, then headed to our venue!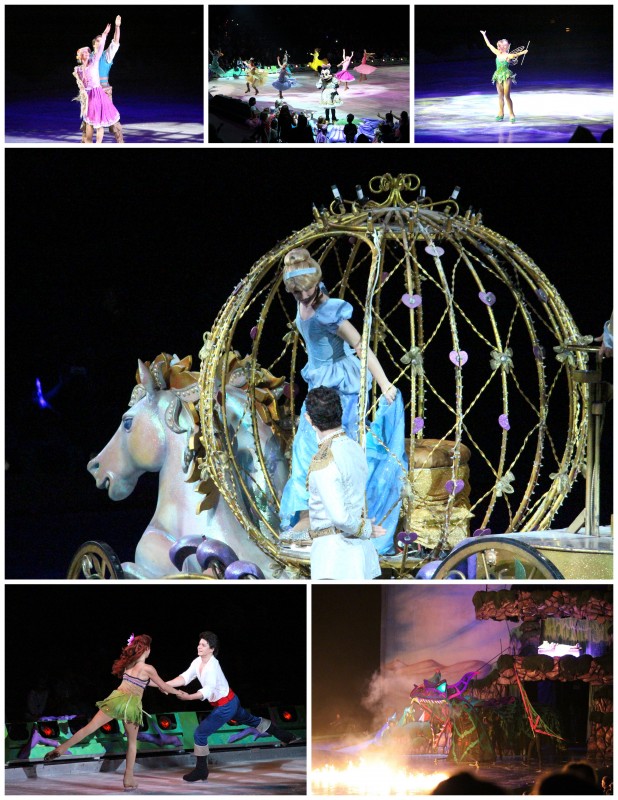 It doesn't matter that we weren't prepared. Sure, every other little girl was decked out in her finest Elsa attire. But it didn't matter. In truth, in probably bothered me more than it did the kids. They loved it.
My son probably loved it just as much or more than the girls. He had the cheesiest grin on his face the whole time. Of course if your son is older and not into Disney or princesses, he may not be into it. But, there is a really cool dragon, flames, and some pretty impressive acrobatic numbers. Oh, and there's Olaf. So… need I say more?!
My kids, ages 8, 6 and 4, all sat on the edges of their seats. We knew that they had just recently added the Frozen characters to this show, but I had to keep reminding my 4 year old that they were coming… eventually. Of course the whole show is amazing. But of course they saved Frozen for the second act. Don't worry, they do show up and it's a great portion of the show, but your kids will have to wait patiently!
For those of you in the metro Detroit area, Disney on Ice will be showing at the Palace on:
October 16 at 7:30pm
October 17th at 11:00am and 7:30pm
October 18th at 11:30am, 3:30pm and 7:30pm
October 19th at 11:30am, 3:30pm and 7:30pm
Click here to purchase tickets to a Disney On Ice show near you!