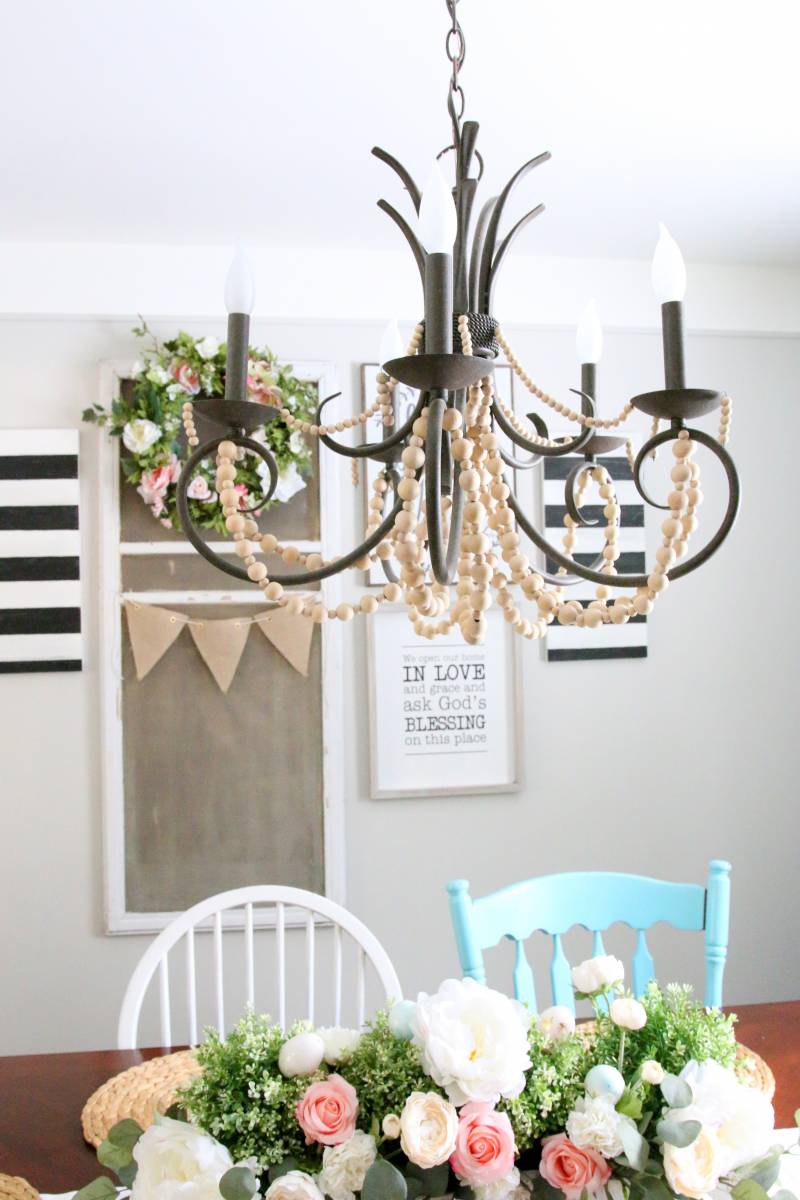 I've been eyeing some gorgeous wood bead chandeliers for a while now. I had been going around and around in my mind about whether I wanted to switch out my light fixture all together, buy a new one, paint this one, buy a thrifted one or just do something to my existing one.
I read several tutorials on how to create a wood beaded chandelier from scratch, but ultimately wanted something fast and cheap.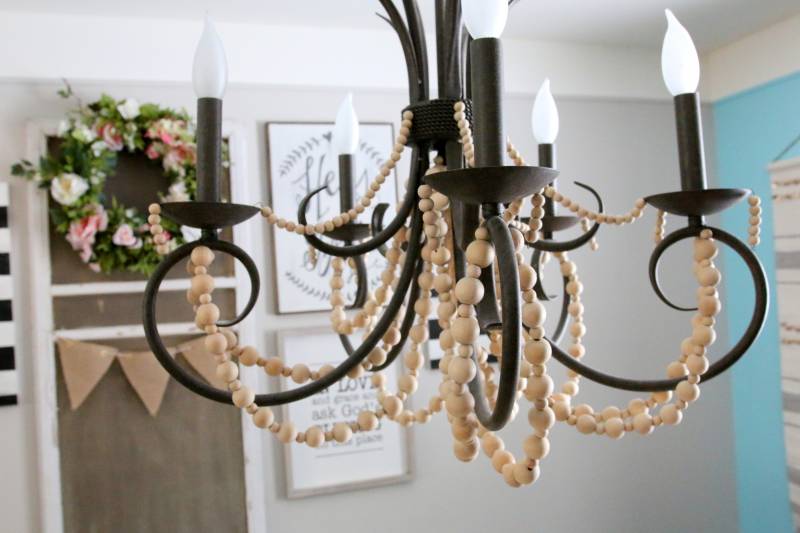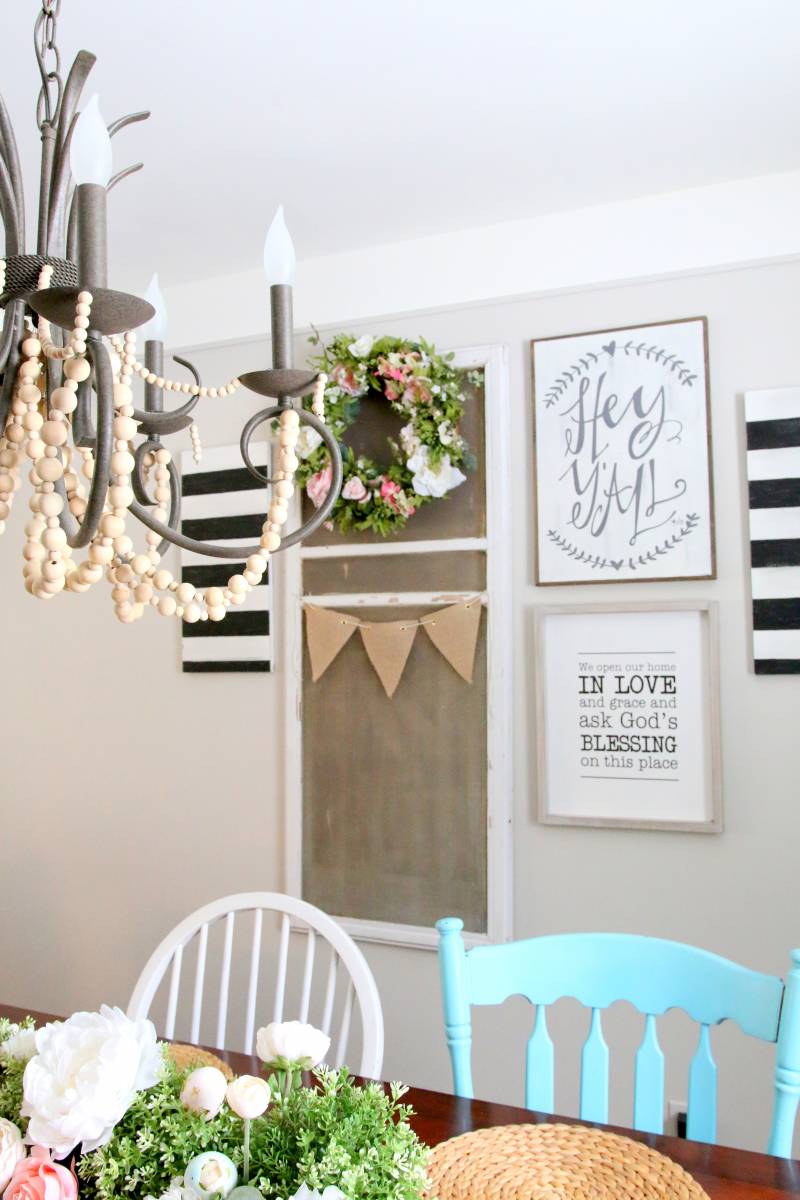 This post contains affiliate links for your convenience.
Here is the plain light fixture I was working with. I had removed the lamp shades and added Edison bulbs a while back. This fixture has lots of little "swirly-do's" as I will technically refer to them. These spots made it super easy to twist and hook things to them.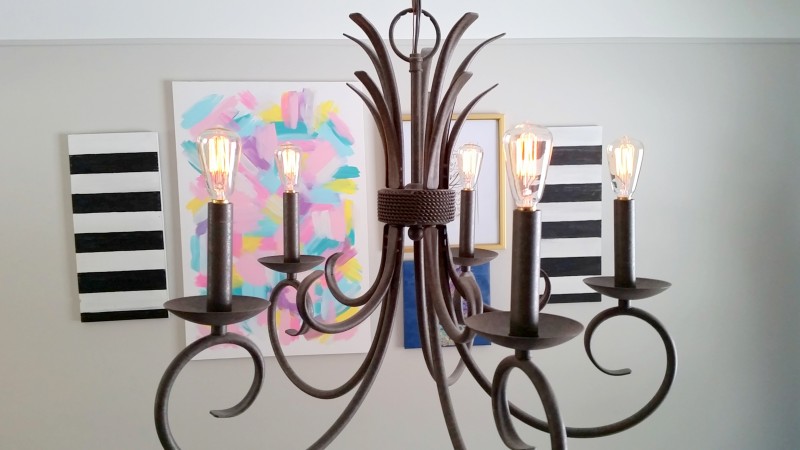 For this project, I used the following supplies:
I began by stringing my beads on the wire using a large-small-large-small pattern. I created one continuous string of beads until I ran out. I had more small beads than large ones, so I did a few strands of small beads to accent other areas of the light. I made sure to leave lots of wiggle room for the beads to slide around as I positioned them. You can see in the pictures below, I just strung my beads across my light fixture to get the look I was going for. I twisted the wire around the different parts of the light to get them to stay. What's nice is you really can't see the wire!
This is a non-permanent update that will be easy to change once I get tired of this look! It's also great for renters.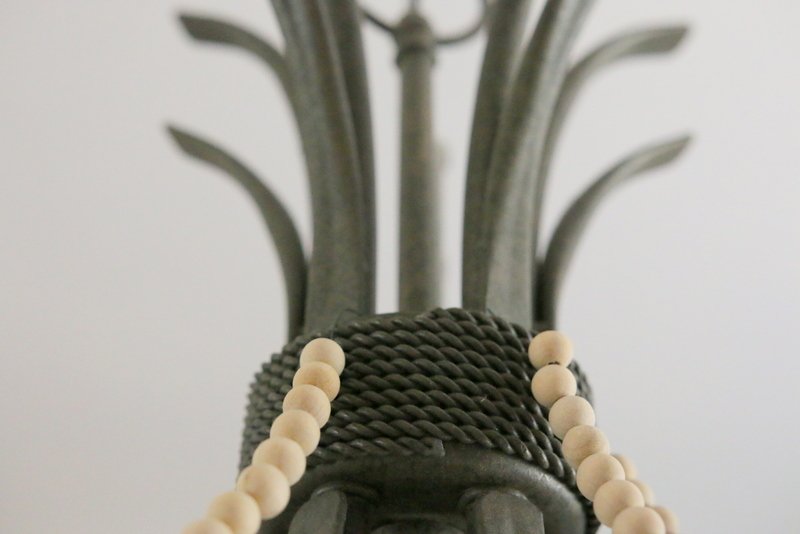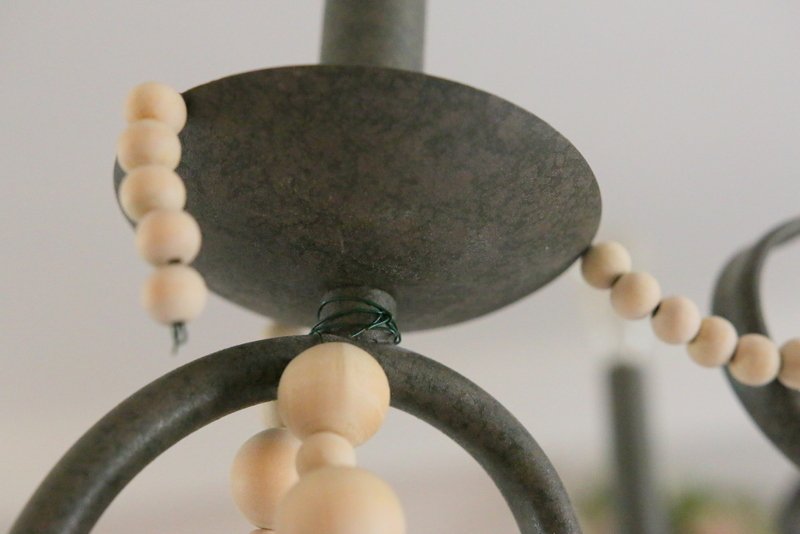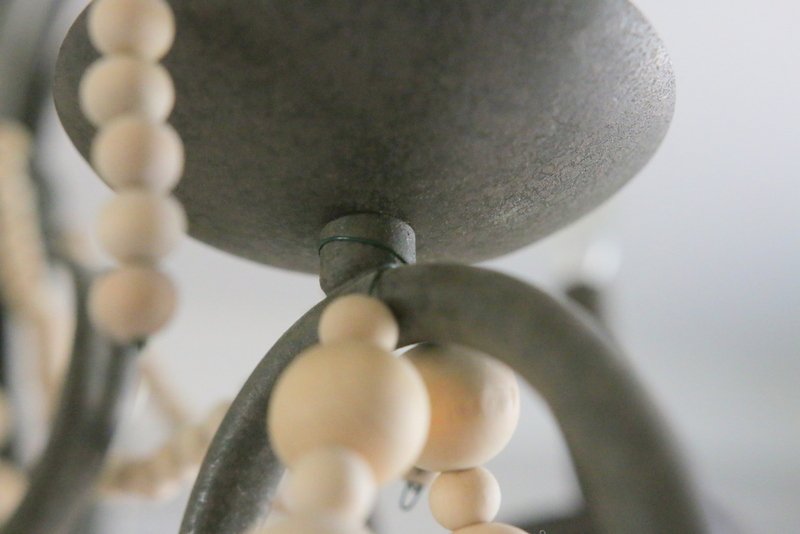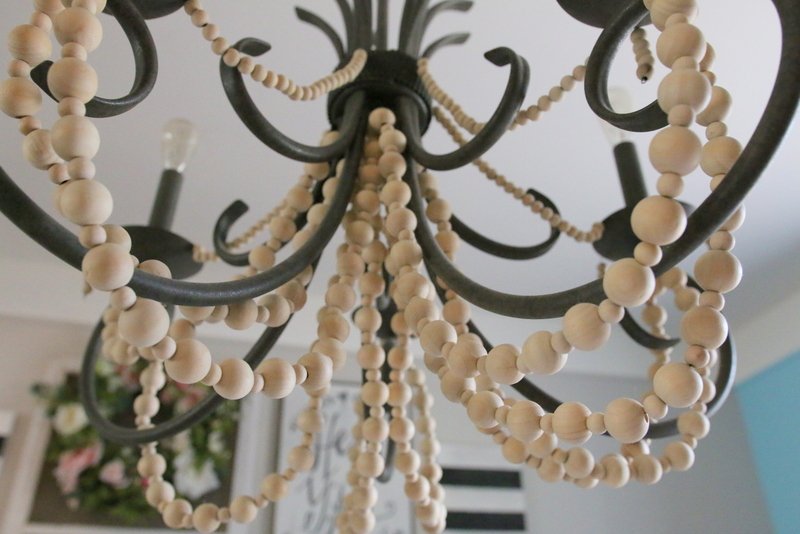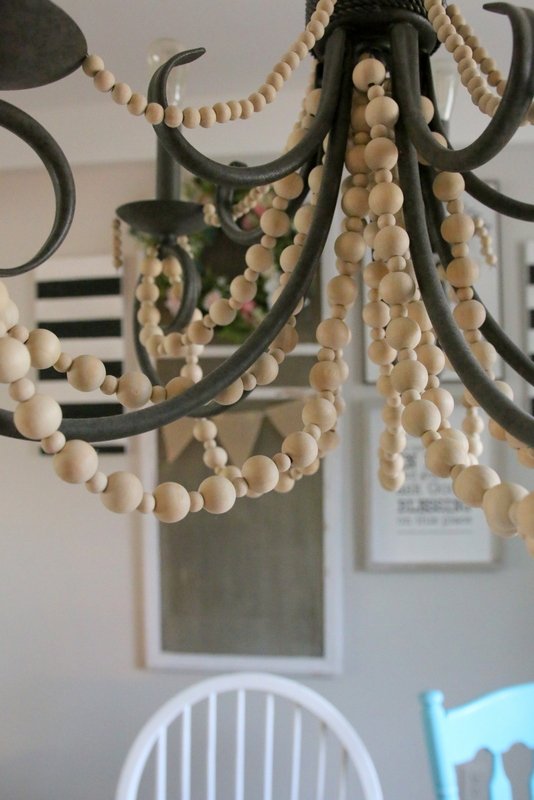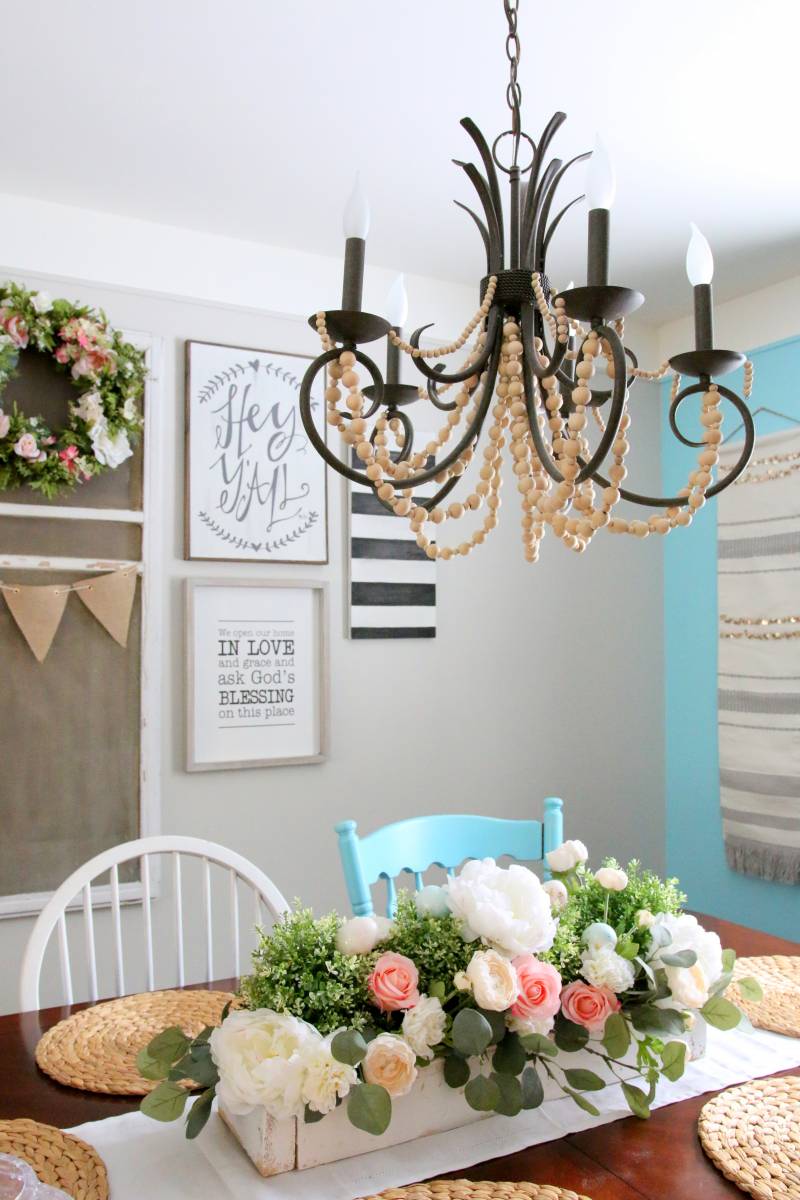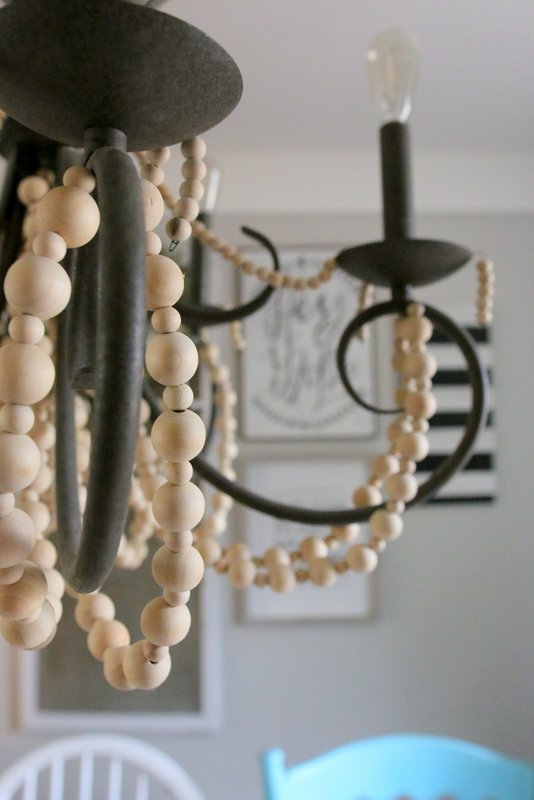 Pin-it for later!