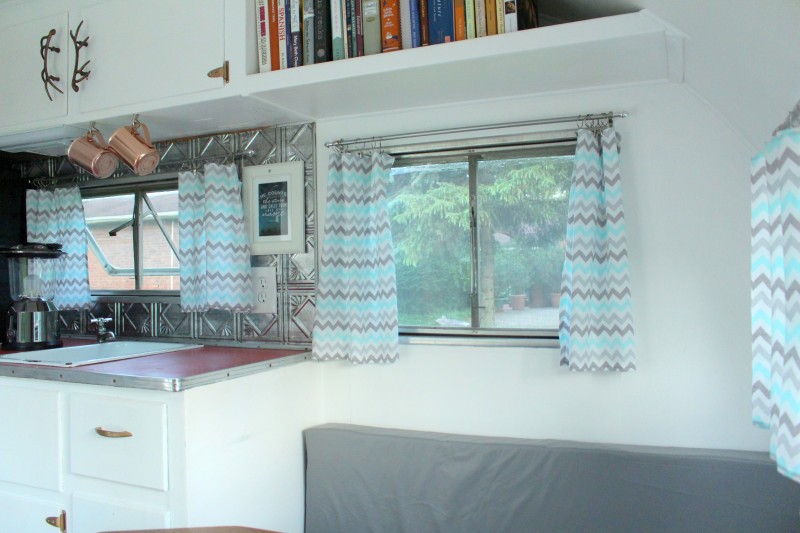 Step inside! I wanted to take a moment to welcome you in. This is Gidget, the vintage trailer. She is a 1956 Century travel trailer made by the Federal Trailer Co. in Detroit, MI. We bought her last Fall for $1700 of Craigs List. If you want to see all the AMAZING BEFORE PICTURES, go here: Vintage Trailer Renovating: Before
Gidget is really FAR FROM DONE. In my head, I have so much more to do. There is trim work, touch-up paint, decorating, more electrical, etc. I'm a bit embarrassed sharing pictures before I feel like she's completely done, but she has come so far… and it has been so much work!
So, here is the ALMOST final product.
Disclaimer, this is just having come home from our first camping trip and not everything is back in order. Yes, we vacuumed her out, but the bunk bed is a mess and not everything is back in place.
Ahem.
Here we go.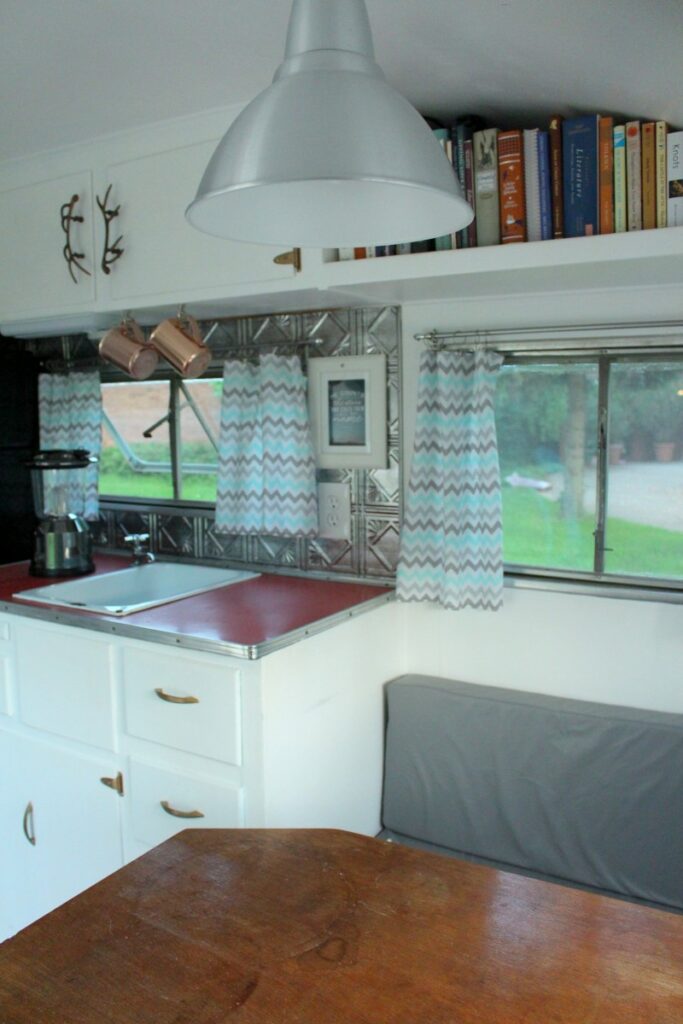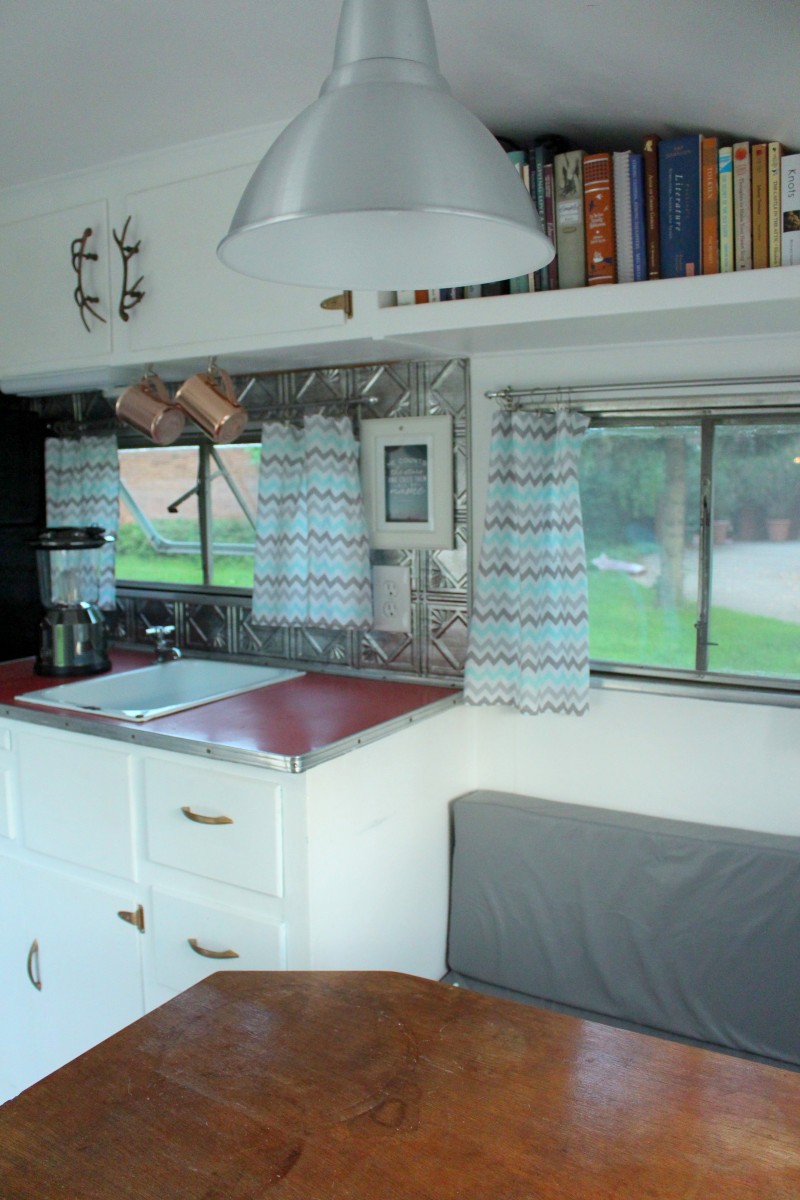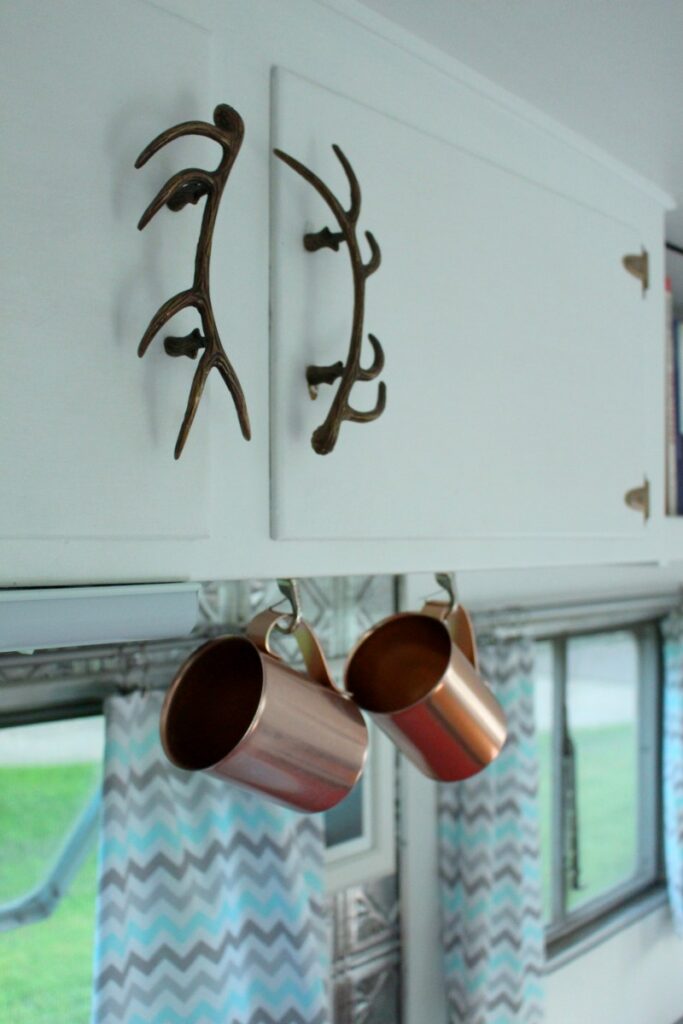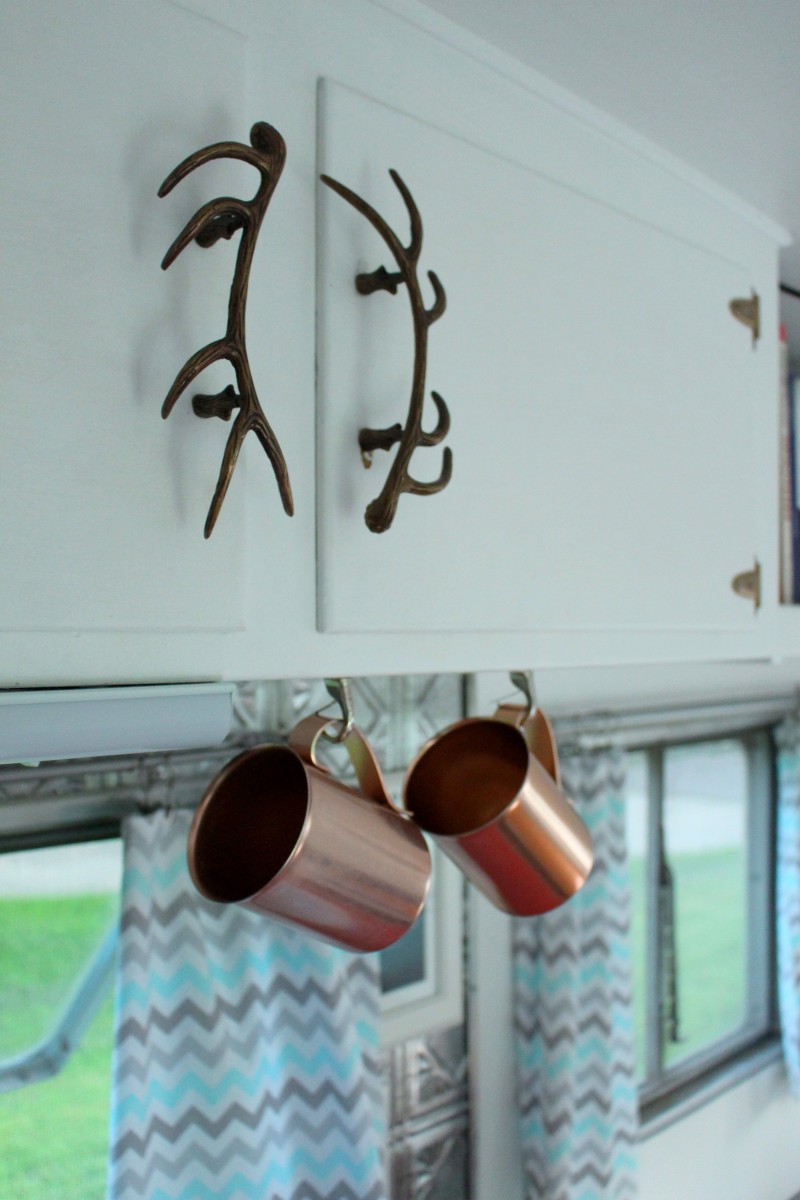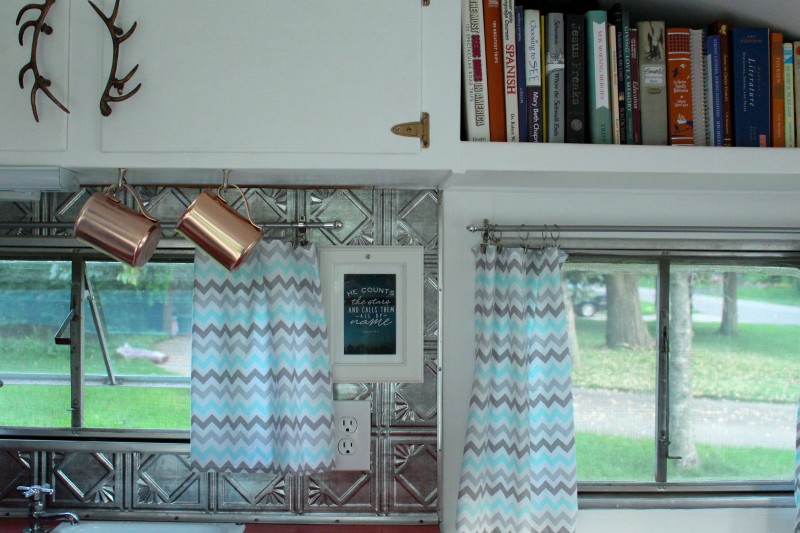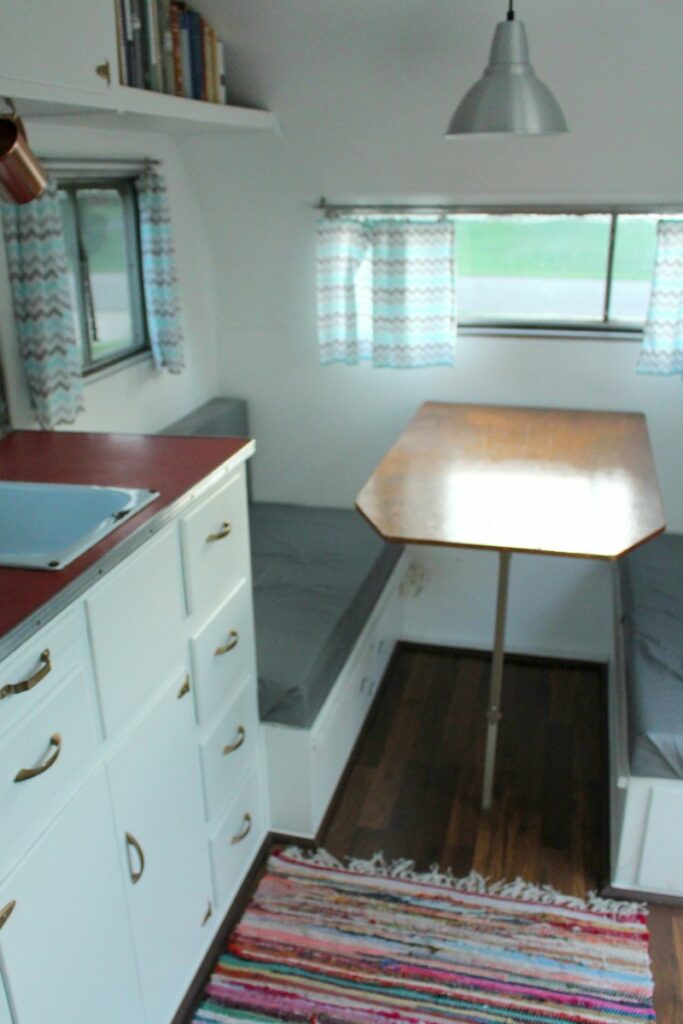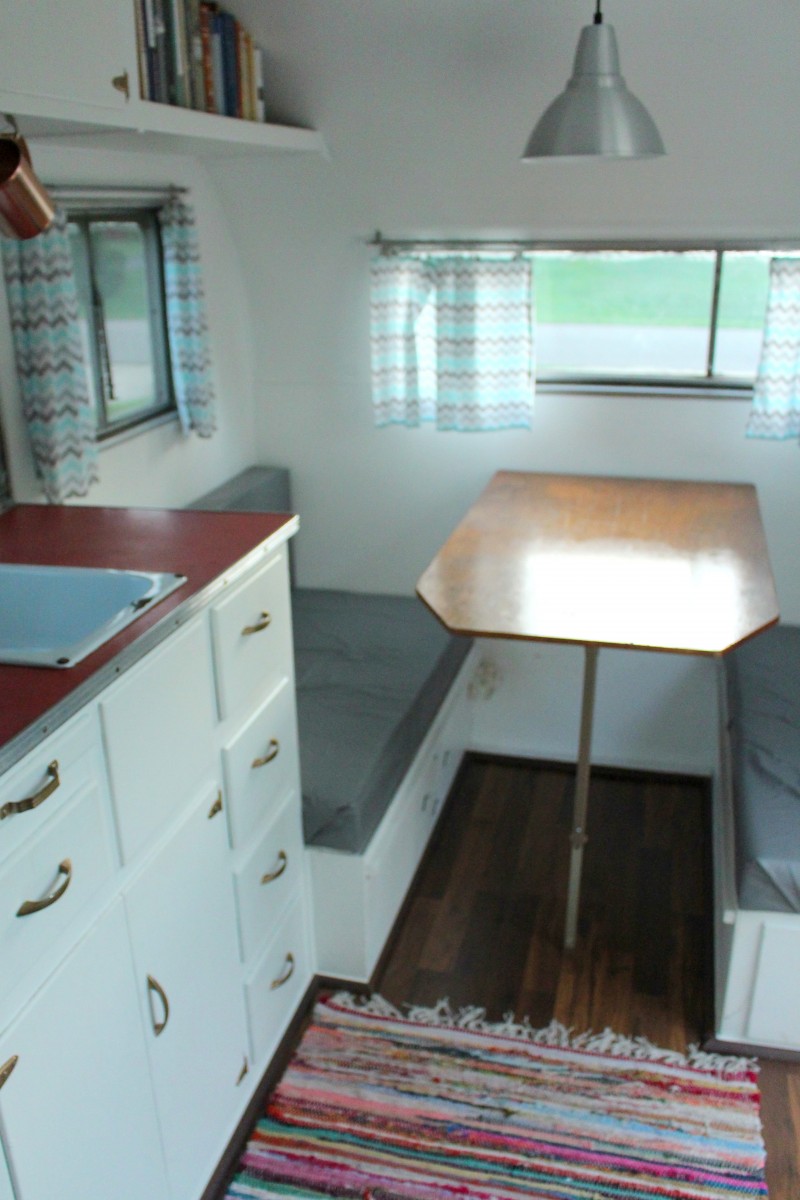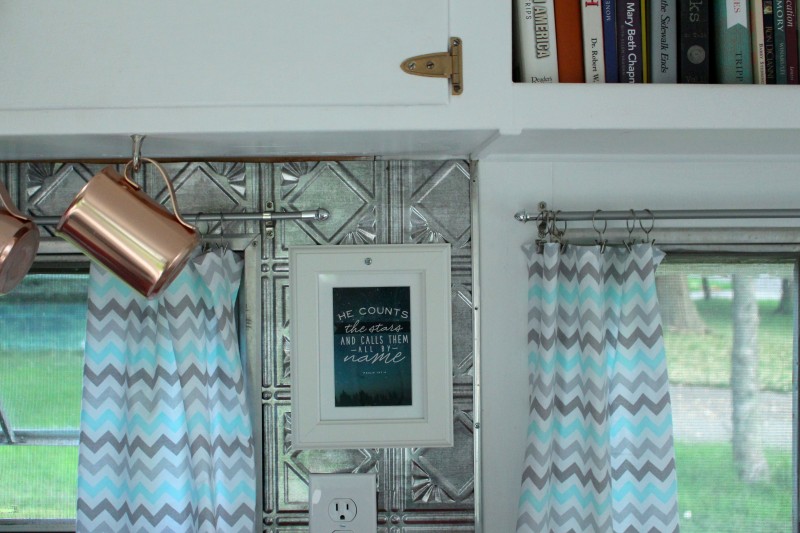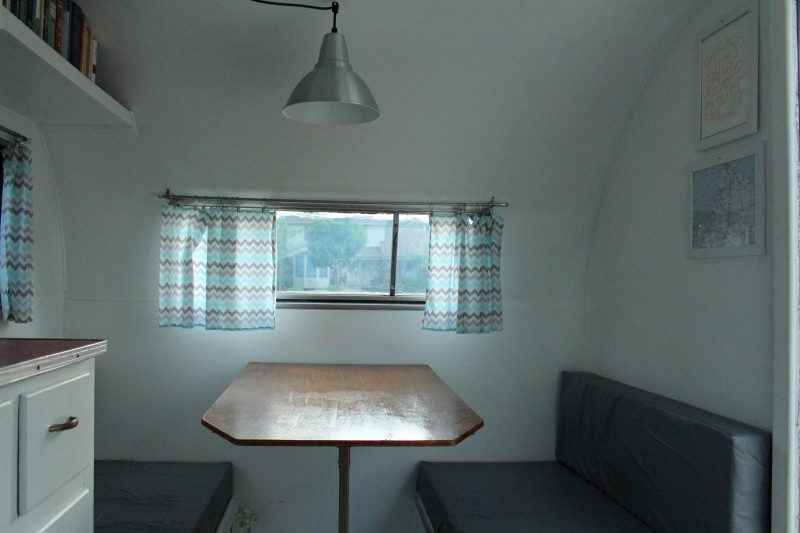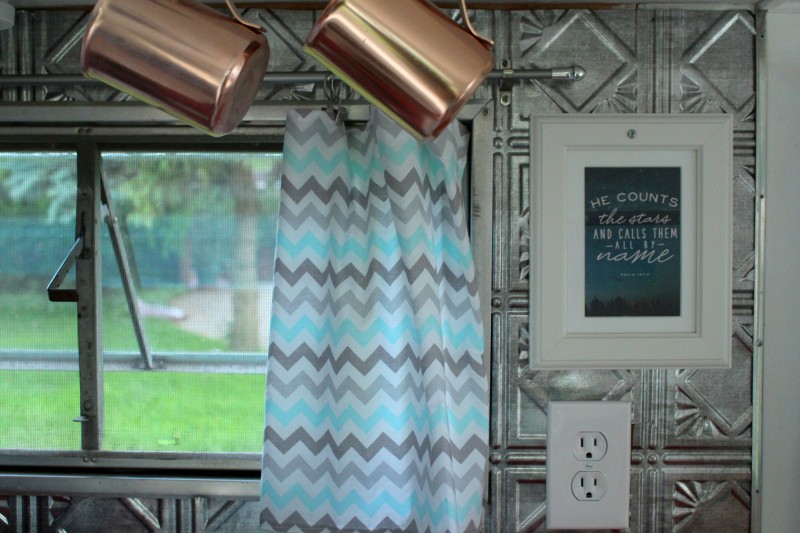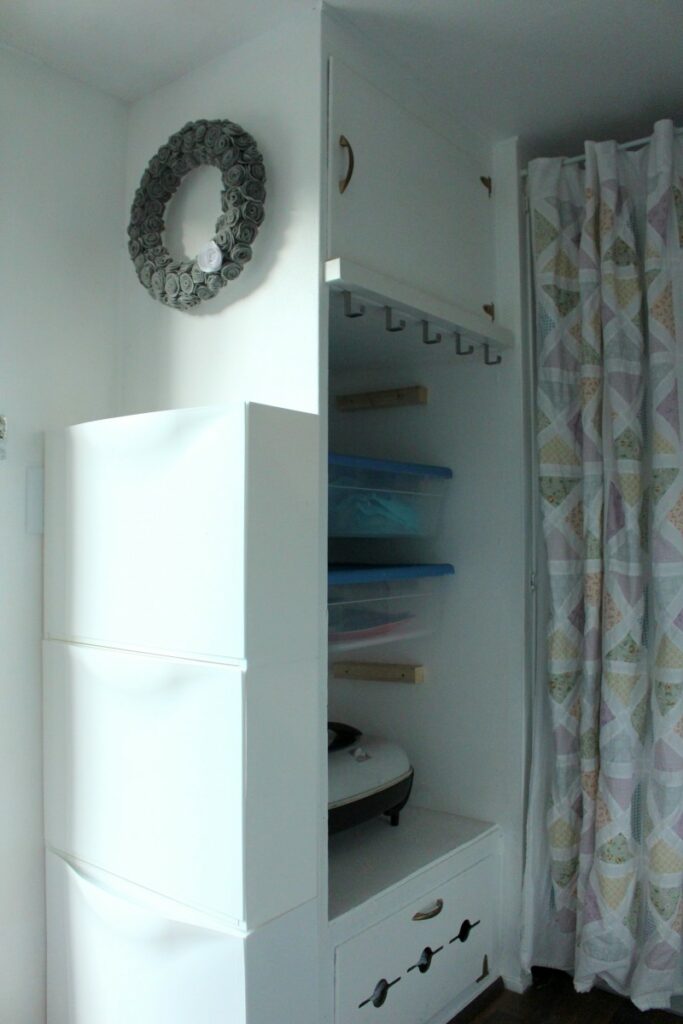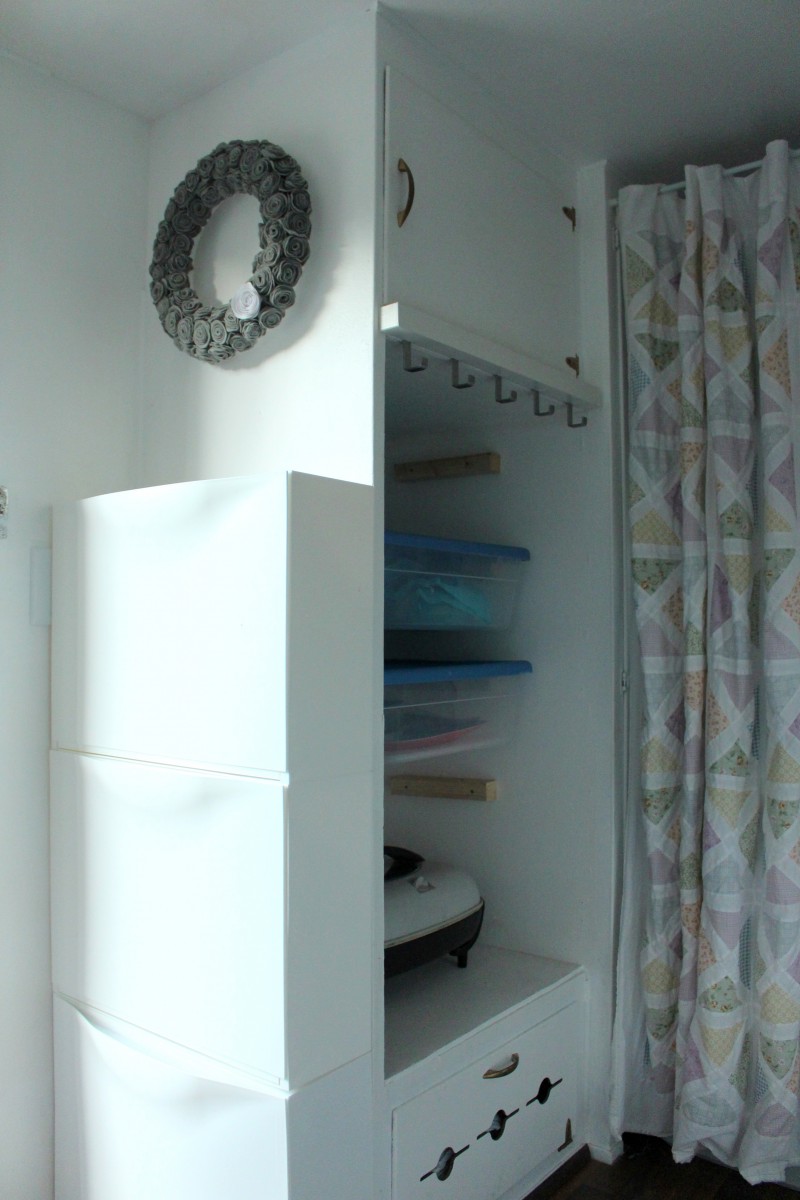 On the left is the IKEA shoe storage unit that fit great in this spot and holds so much more than shoes! To the right is an opening that originally held a fridge. It is missing some bins right now, but I hung some pieces of wood so that 5 bins would slide in and out for storage. We used a couple for kitchen items and the others for the kid's clothes.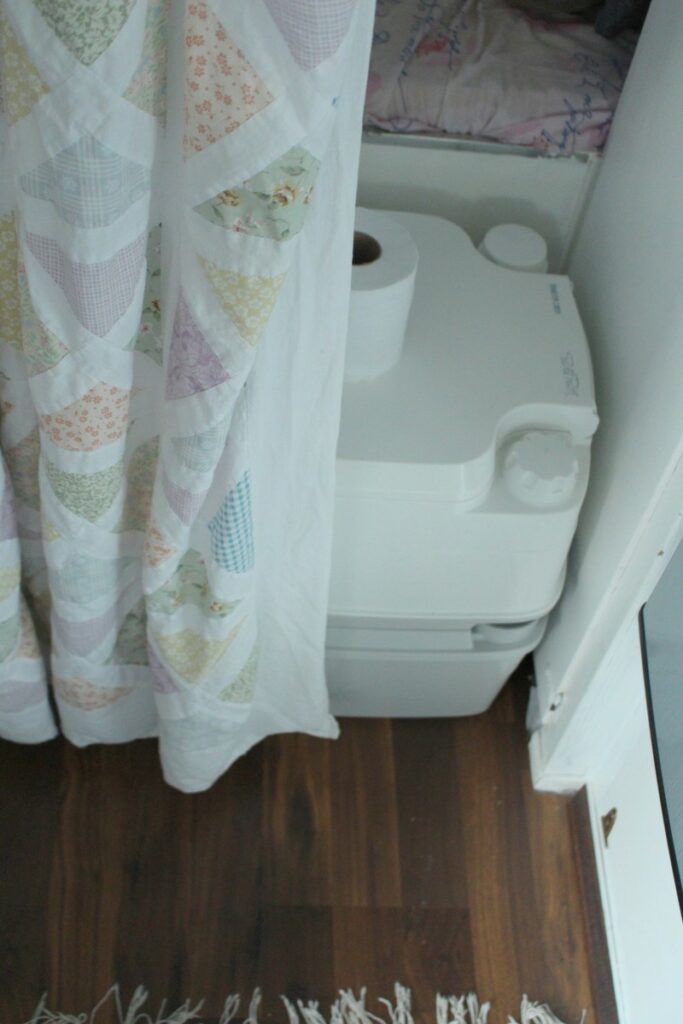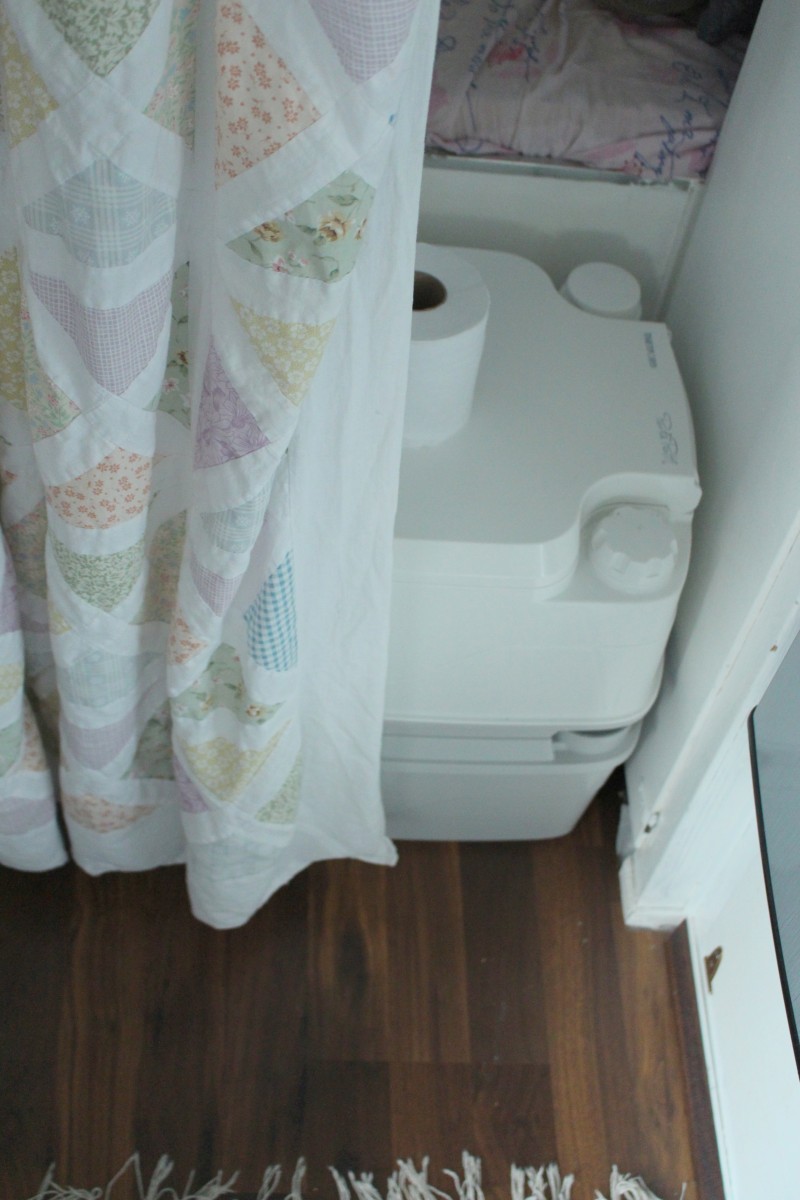 Behind this curtain are two closets that Jay and I store our clothes in. It is also the bunk bed where the kids sleep. And… our bathroom!!! We were so excited to purchase this marine style toilet. This little guy has a water tank and waste tank built in. It flushes and everything, then easily dumps out in a regular toilet or dump station.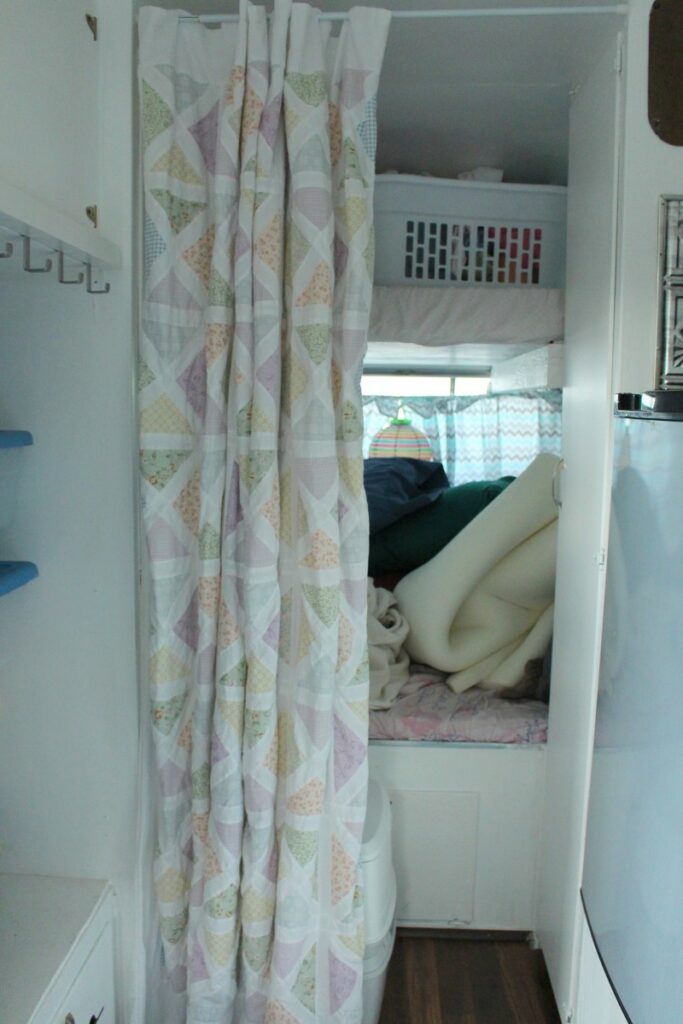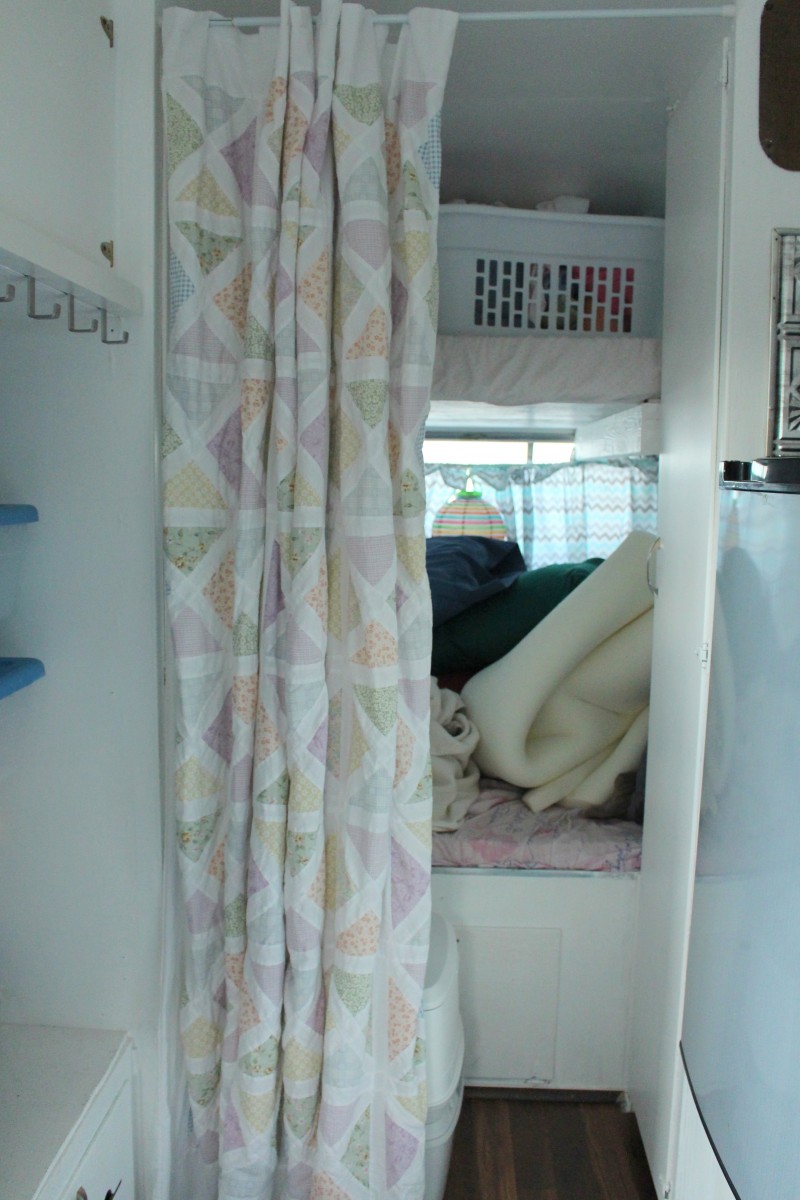 See, what did I tell ya? The bed is a mess.
I went between so many different types of flooring. I was going to use a roll-on, cushioned vinyl that was really light weight. I also thought about a floating plank vinyl that would be super water proof. But, I ultimately went with this floating laminate floor because I felt like it added an extra level of durability to the sub floor, plus I had a bunch left over from when I put in our living room!
Thanks for stopping in and don't forget to check out the rest of the story here: Gidget the Vintage Camper
Or, follow me on Instagram: Purposeblog