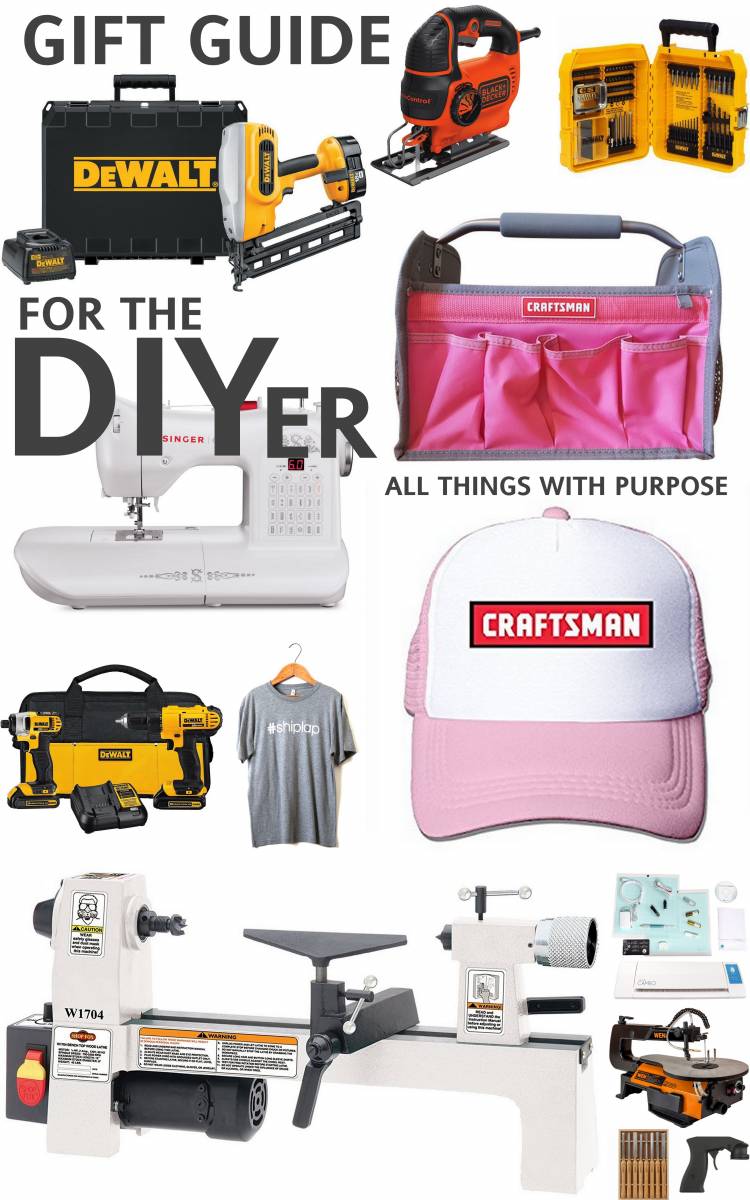 Hey, friends! I've put together a fun series of holiday gift guides and today I'm sharing some of my all-time favorite tools, DIY gear and awesome memorabilia for the ultimate Do-It-Yourselfer! Every DIYer needs these tools in their life.
Forget the roses, forget jewelry.
My husband got me the Dewalt Drill and Impact Driver set for Mother's Day and the Finish nailer as an early Christmas gift! What can I say? He knows the way to my heart.
My Favorite DIY Tools & Gear