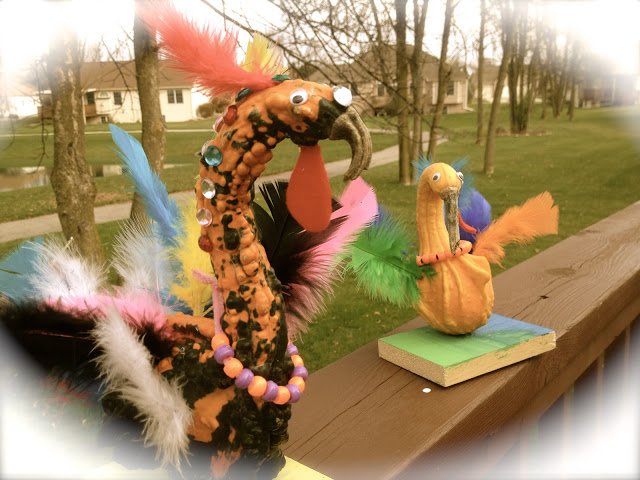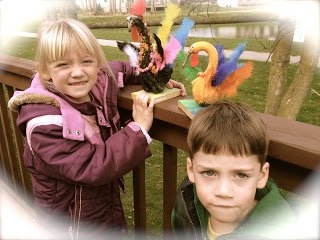 You will never look at gourds the same way again. This is a very easy project to do with kids. By simply taking a gourd and letting the kids decorate it with feathers, beads, eyes, some felt and let your imagination take care of the rest.
This is all courtesy of a sweet, creative Grandma who decided to provide her grandkids with an afternoon of fun!!
Paint your wood block if you would like.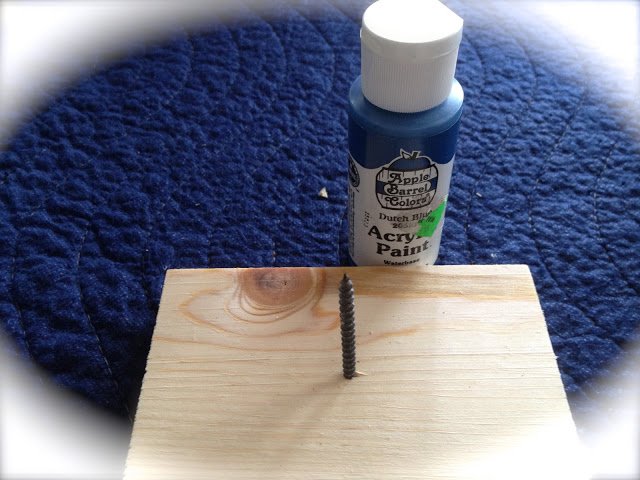 Pick the gourd you want, but make sure it has a nose.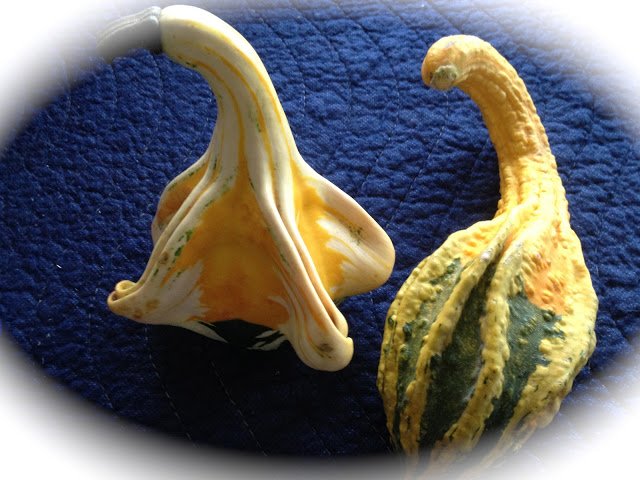 Whatever you want to use to decorate your turkey. We used a hot glue gun. Hammer a nail into the gourd where you want to insert a feather. Otherwise the gourd is too hard.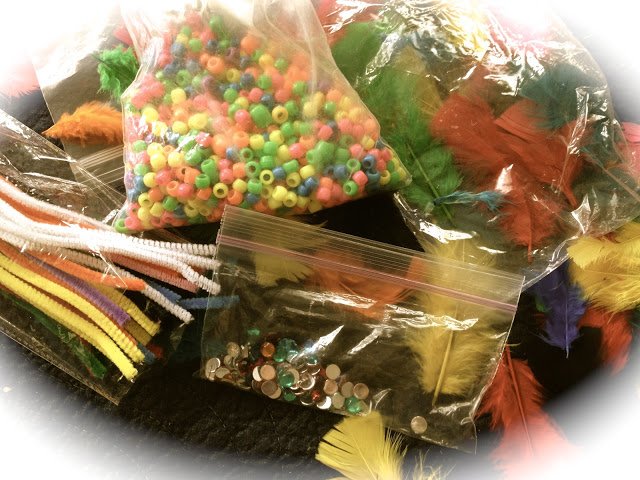 Natalie has told me that she is fancier than Fancy Nancy.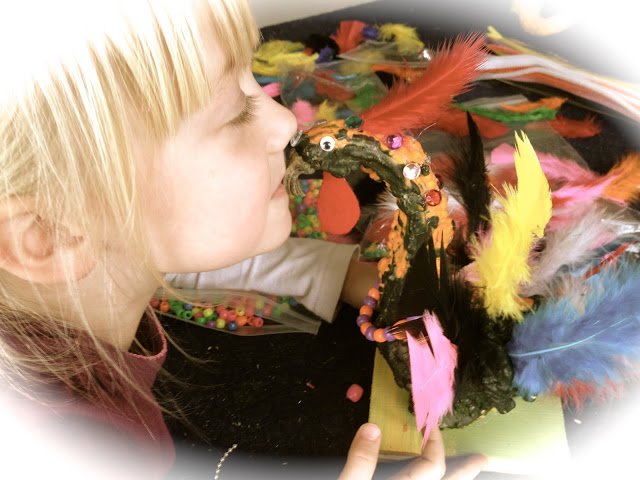 Noah is three and he was very focused on decorating his bird.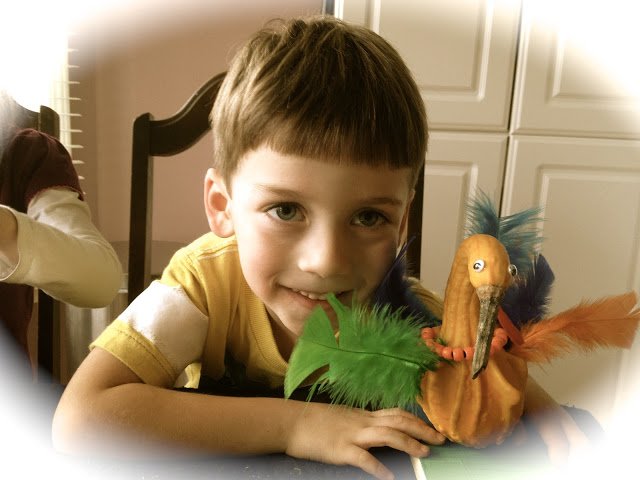 Look forward to many turkey conversations around your house.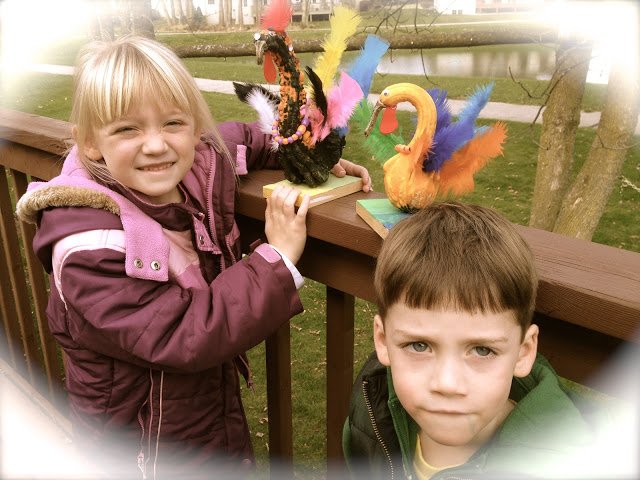 ~Julia