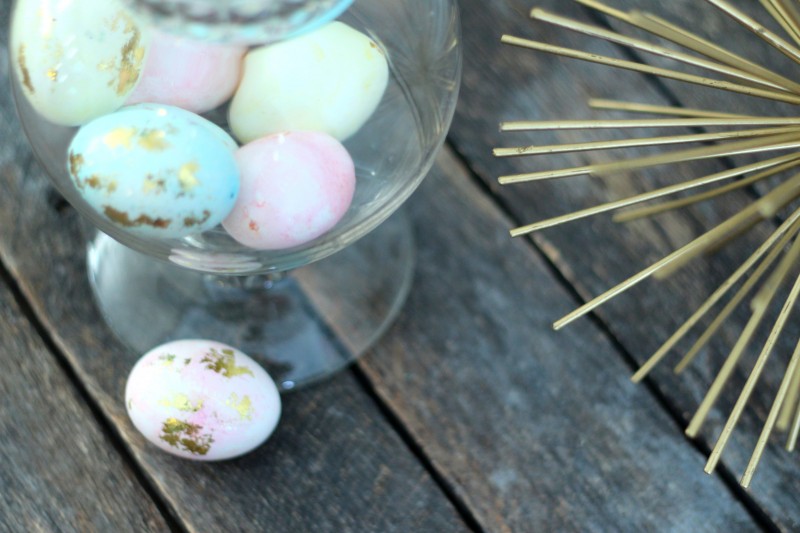 PAAS was so nice to send me a giant box of their products for the post I did here. I had LOTS of them left over, so we tried our hand at a Flashy Foil project! I love how these gold foil Easter eggs turned out, and it was soooo easy!
We started by blowing our eggs out –> See how we did it here!
Then, we used the PAAS Flashy Foil Kit to color our eggs and for painless, easy foiling! Everything you need is included. We used glue sticks instead of the glue they provided… only because I overlooked the glue they provided and didn't realize it was in there!
The glue sticks worked great though, maybe even easier for kids to use then the glue that's included. We used only the gold foil sheets and put them on randomly over the eggs. The kit includes several colors and sticky shapes so you can do special shaped foil to your liking.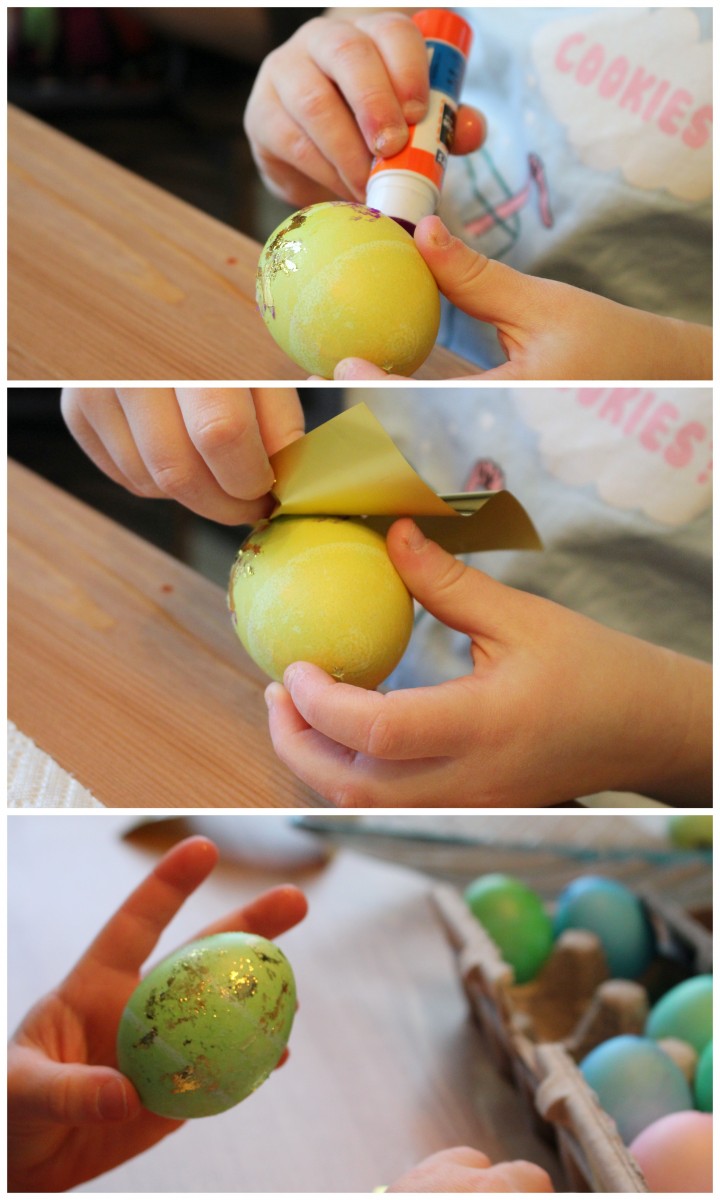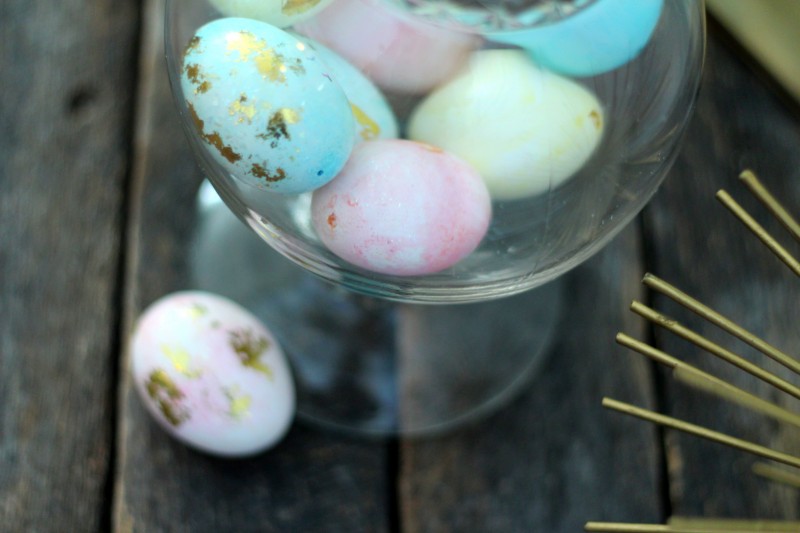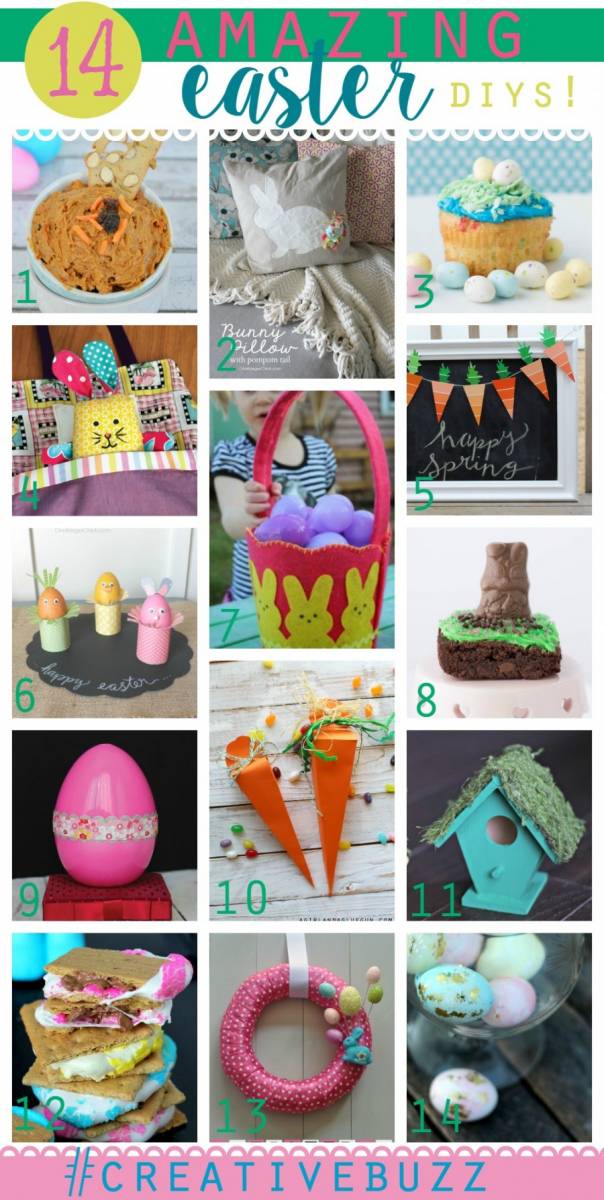 1. carrot cake dip 2. Easter bunny pillow 3. Easter egg coconut cupcakes 4. scrap fabric bunny 5. paint chip carrot garland 6. Easter egg friends 7. felt Easter basket 8. Easter bunny brownies 9. Easter egg race 10. carrot boxes 11. moss birdhouse 12. peep smores 13. Ribbon wreath 14 gold foil easter eggs