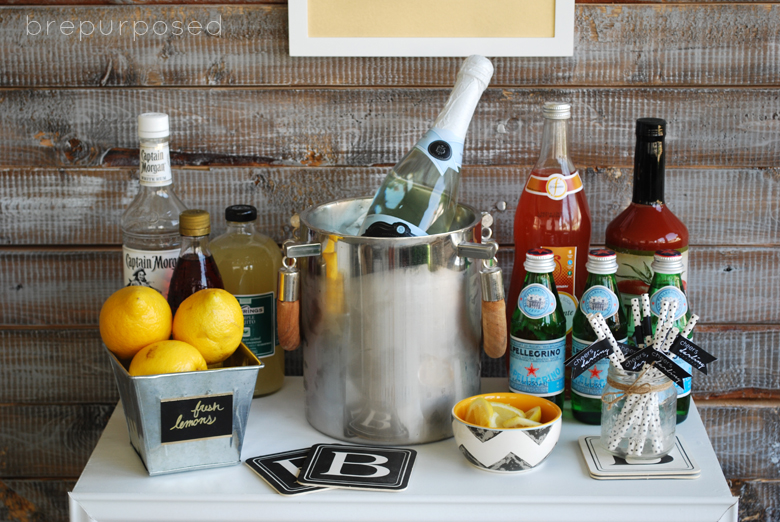 Hi guys! It's Bre from Brepurposed back with another contributor post for you! I've had so much fun over here sharing with you and hope you're enjoying my work :) Today I'll be sharing a project of mine I did back in the summer. With the holidays coming up, everyone's hosting parties and every good party should have a bar cart! I actually used ours this weekend at our little Christmas party we had and it was perfect!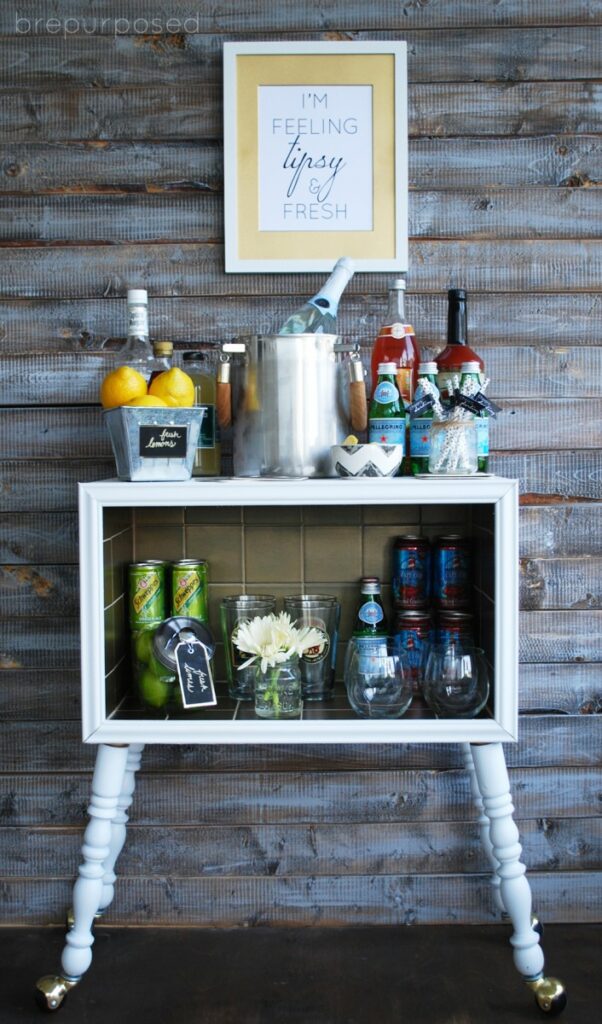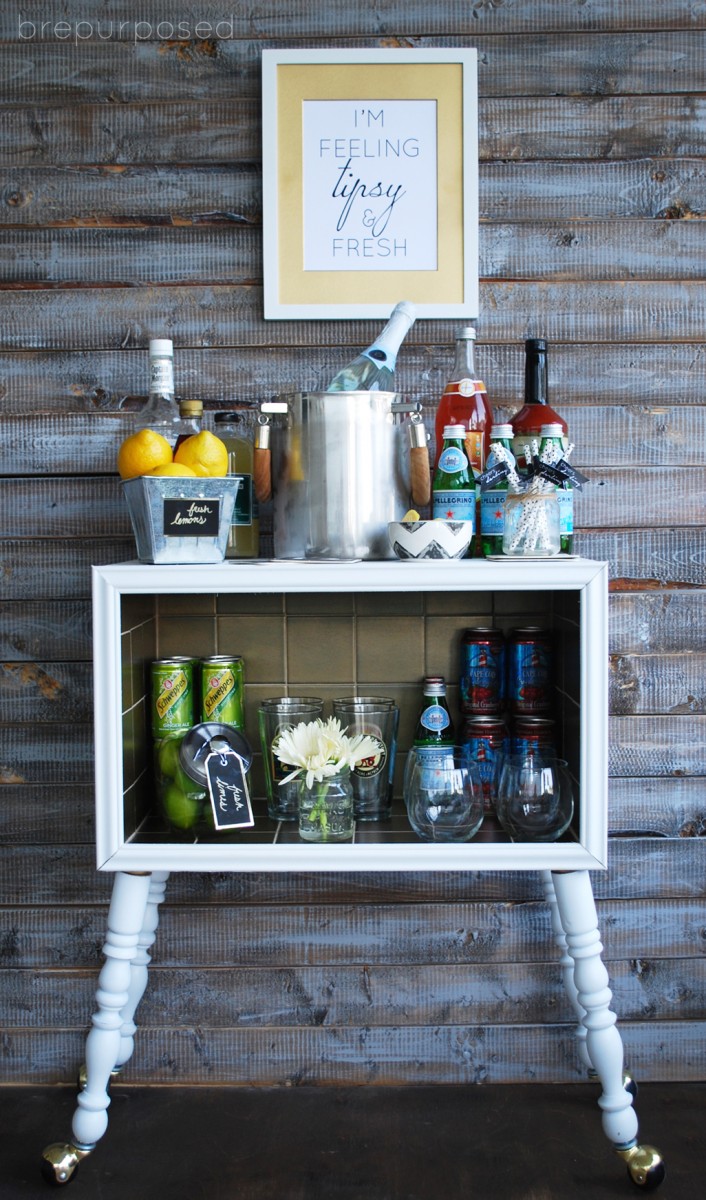 So let's start at the beginning. I got this table back in the winter from Sal Val and as awkward as it was, I knew I wanted it.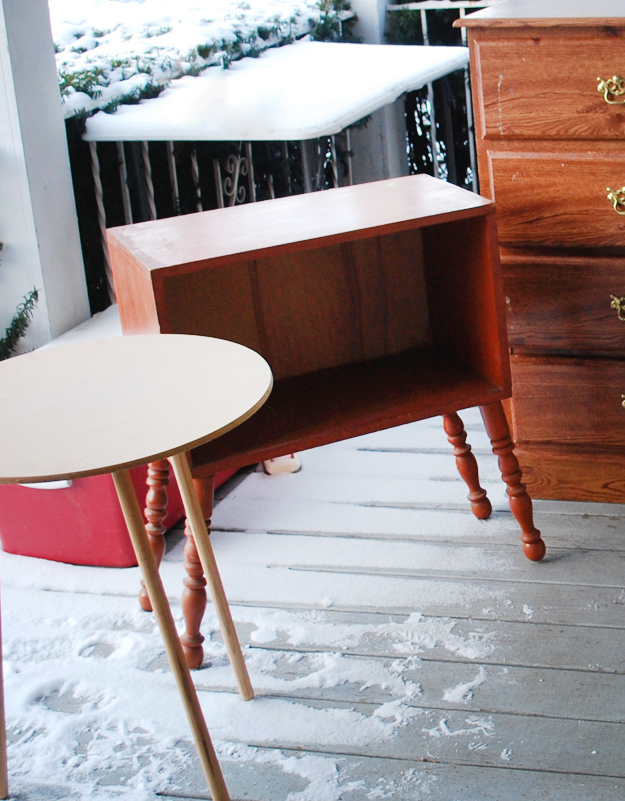 Like usual, it sat on the porch for a while before I decided what I wanted to do with it. With so many fun bar cart ideas floating around Pinterest lately, I just couldn't resist.
I had this idea of lining it with gold tile, but wasn't really sure where to begin. After doing lots of googling, I realized real tile was way too expensive, and I didn't trust any of the adhesive faux tile coming from overseas. Then I came to my senses and did what I should have done in the first place; asked my father in law. He owns his own tile business and has been doing it for years.
Apparently gold tile is rather hard to come by and extremely expensive. Lucky for me, he had a ton of it lying around from a job that never got completed
This stuff was roughly $6 a tile. Probably not something I would have invested in so thank you client who changed your mind.
He lives a couple hours away from us, so on a visit in the spring, he took the piece back with him to Ohio and laid the tile and grouted it for me. It turned out even better than I imagined in my head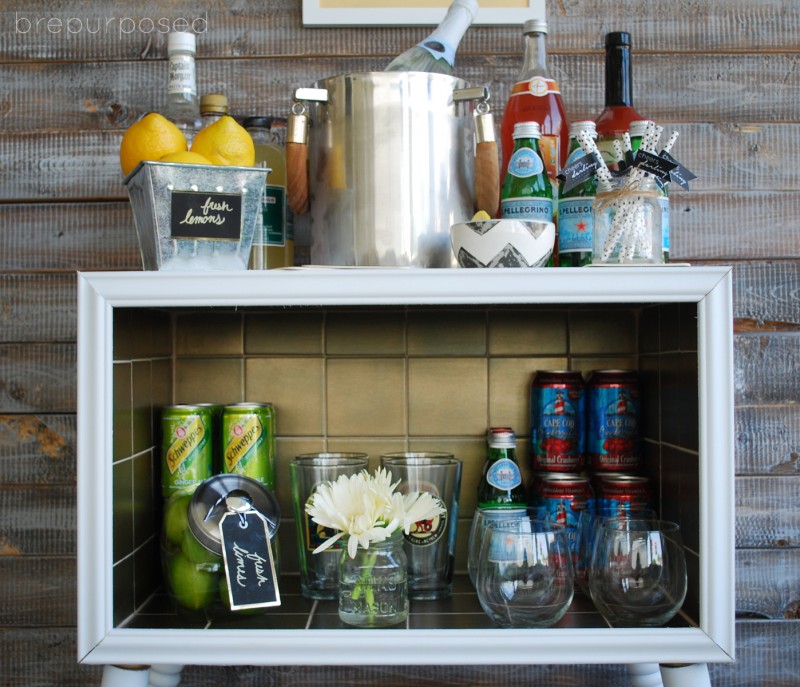 I kept things simple and painted it white, knowing that all the fun accessories would add pops of color.
I cut some trim I got at Home Depot with my Miter Saw to cover up the edges of the tile and the final touch was some wheels and this baby was ready to cruise!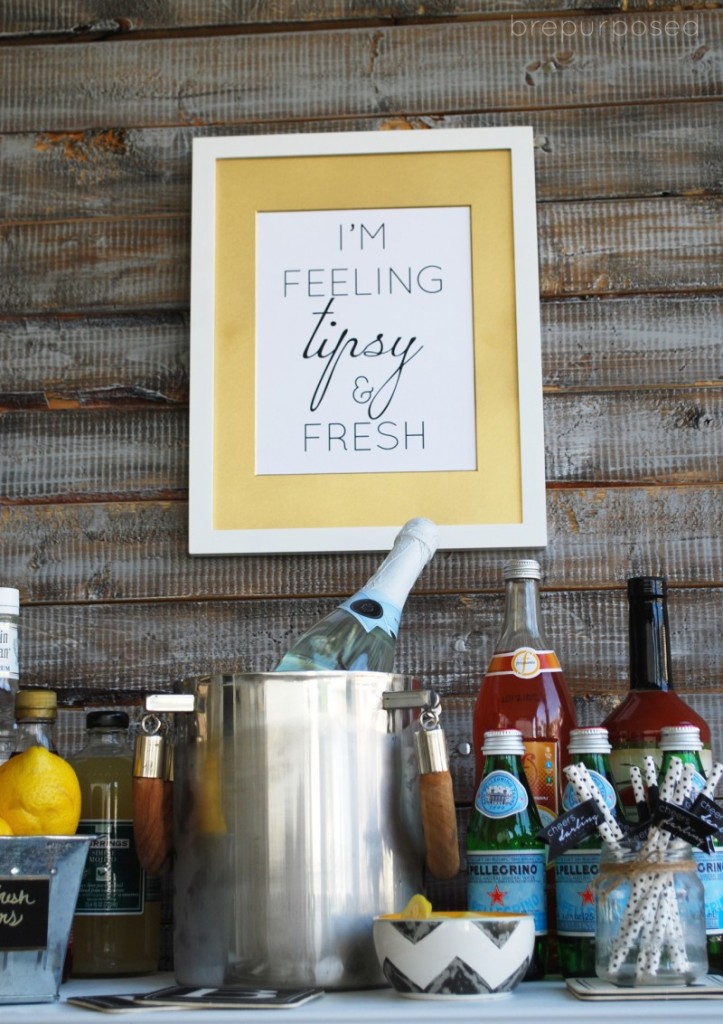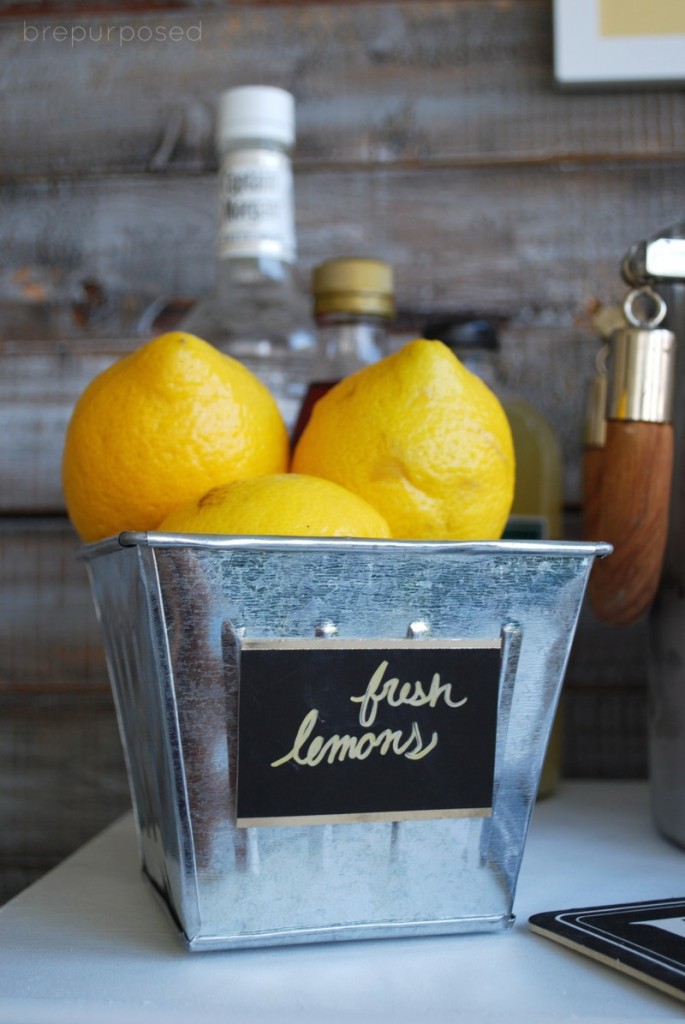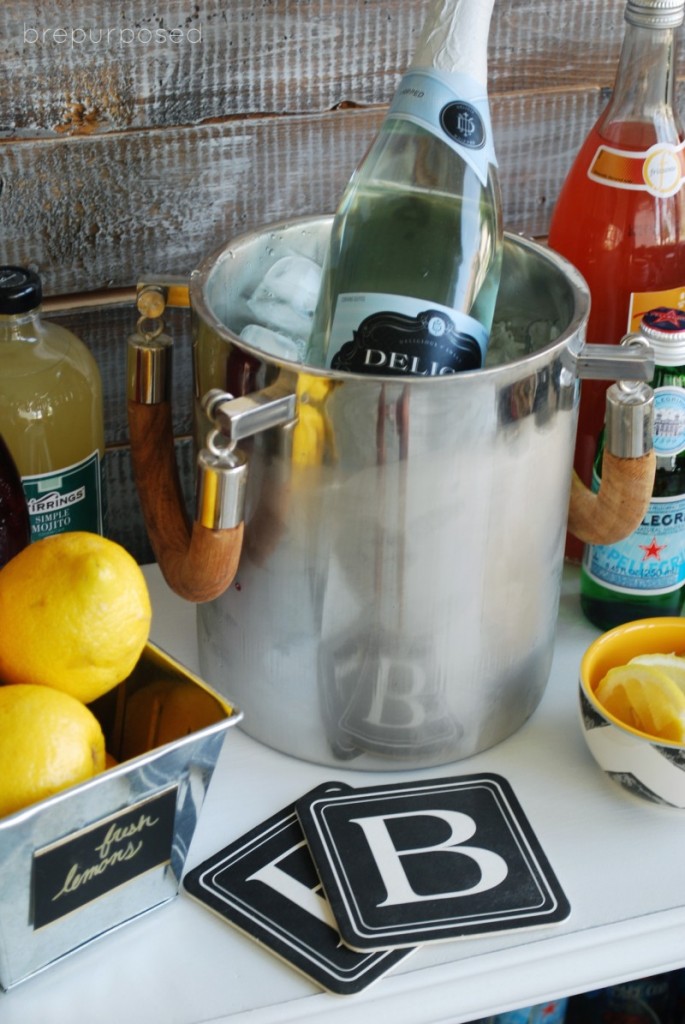 The great thing about bar carts is that there are so many weird little tables out there that would work perfectly. They just might need a fresh coat of paint and a few touch ups :) But the most fun part is styling them!
Don't forget to swing by Brepurposed for more furniture makeovers and DIY Home Decor! If you want some holiday inspiration, check out my Knock Off Pottery Barn Advent Calendar or my Free Neutral Christmas Gift Tags.
Have a fabulous day everyone!