I've pinned so many of these cute, handprint crafts over the years, but never took the time to try one out!! Today was the day. We gathered our supplies and rolled up our sleeves! I attempted this with a 5 month old, a 1 year old, and a 7, 9 and 11 year old. Here's how it went!!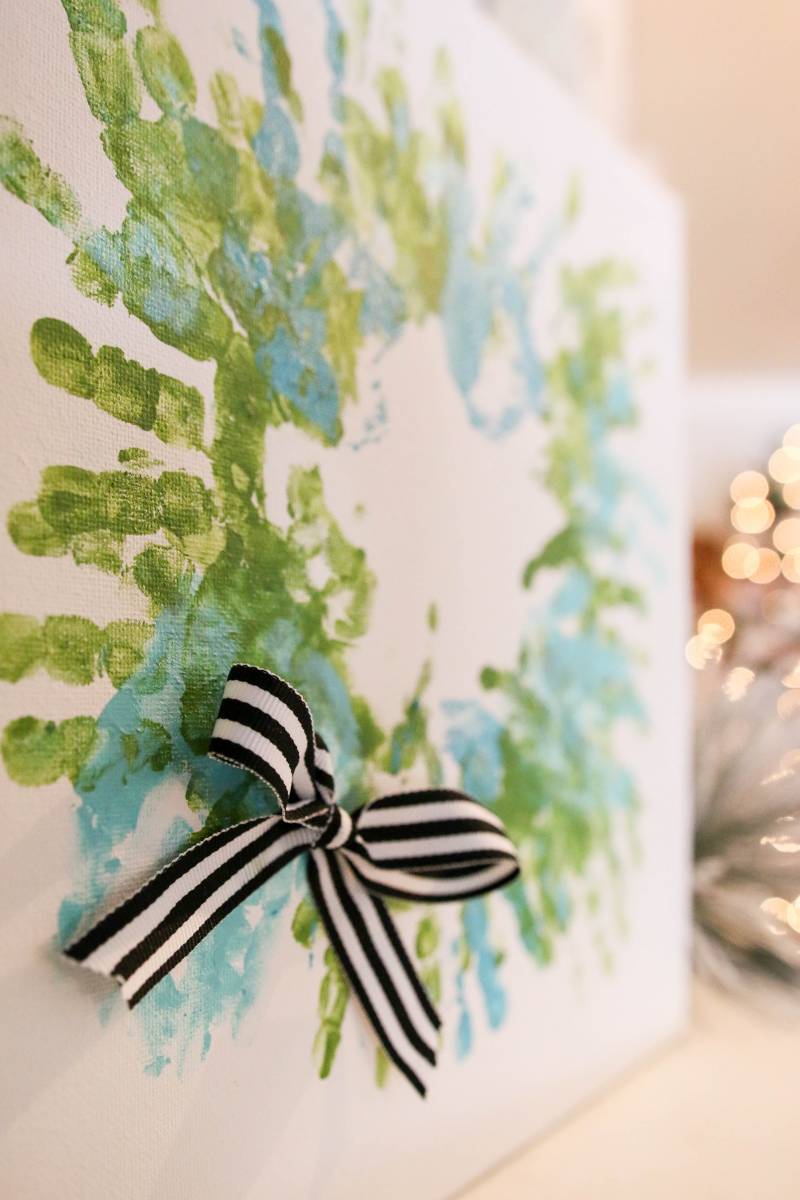 This post contains affiliate links for your convenience. 
What you need:
Paint in the colors of your choice. I wanted a mix of green and teal. I used a bunch of random cans and tubes of paint that I had on hand, but if you want to make your life easier – use a washable paint like this one (this set comes with a great assortment of colors): Washable Kids Paint
Disposable plates
Paint brushes
Baby wipes or paper towel
Ribbon
Hot glue or Elmer's glue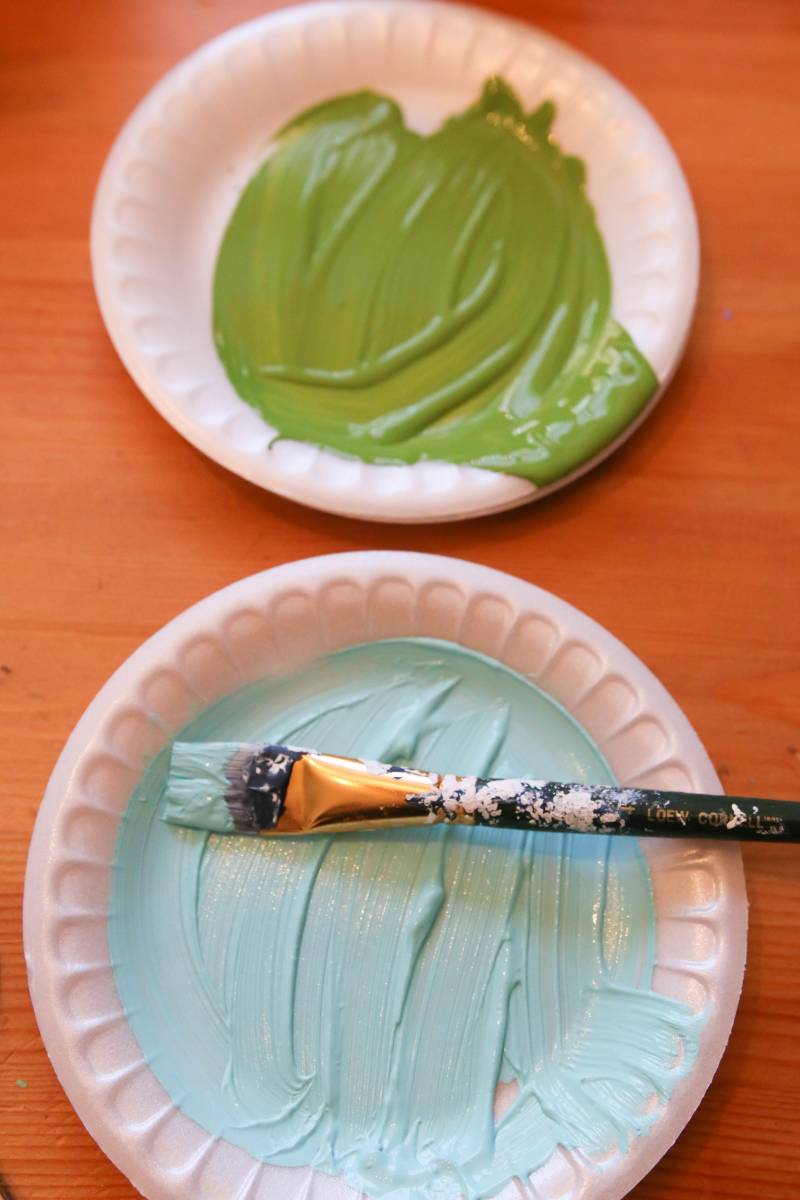 What to do:
Put small dabs of paint onto a plate (don't use too much!)
Roll up your kid's sleeves and have the wipes ready to go.
Have kids place their hands in the paint or paint it onto their hand with a paint brush
Gently and carefully position their hand on the canvas where you want it!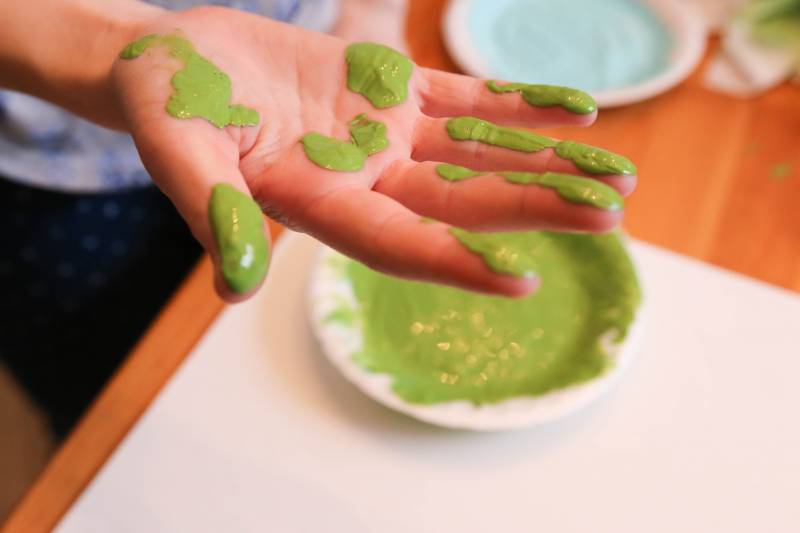 Tip!
If you're working with an infant or a toddler, this is a two person job! Have one person hold one hand while you gently apply paint to the other hand and position it onto the canvas. Grab a wipe and clean their hand immediately.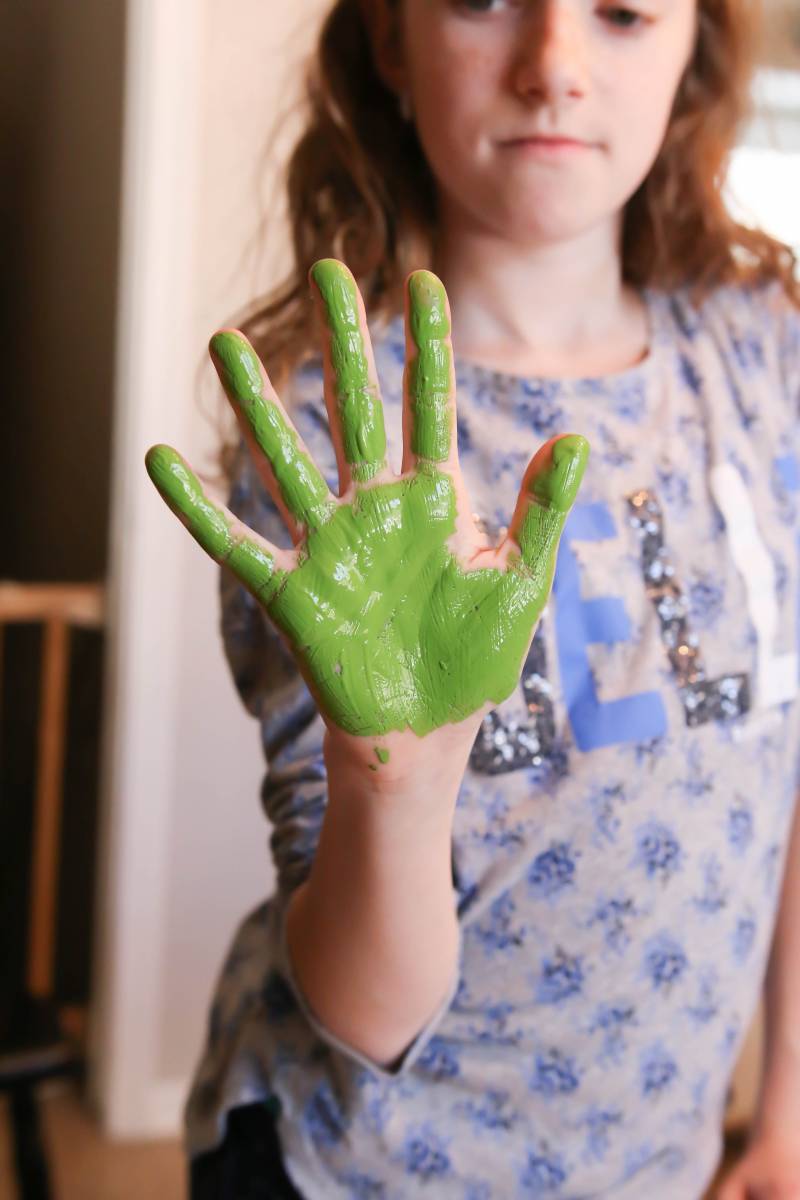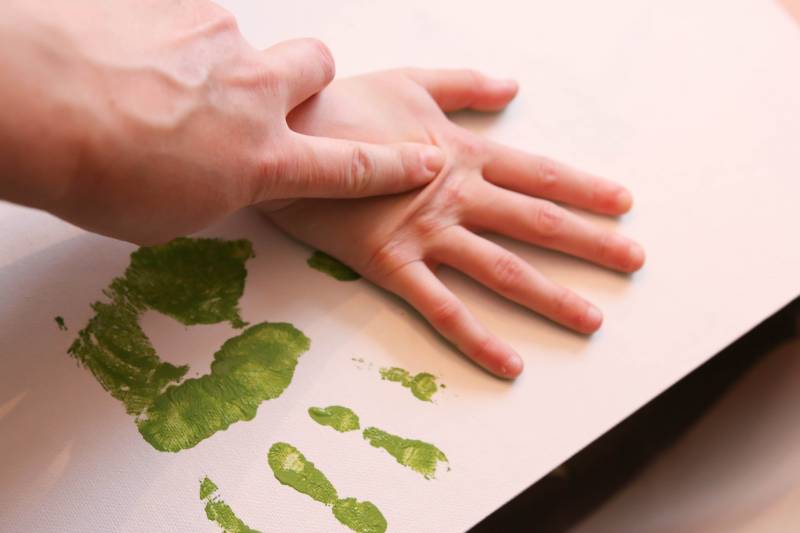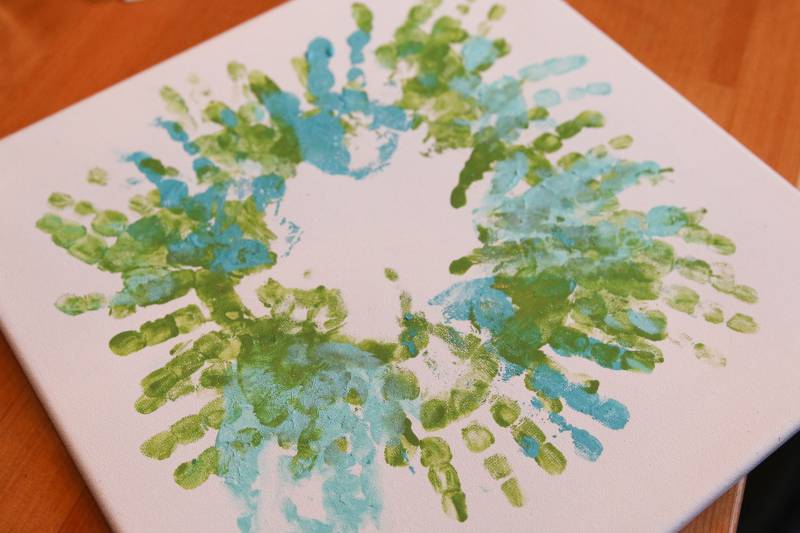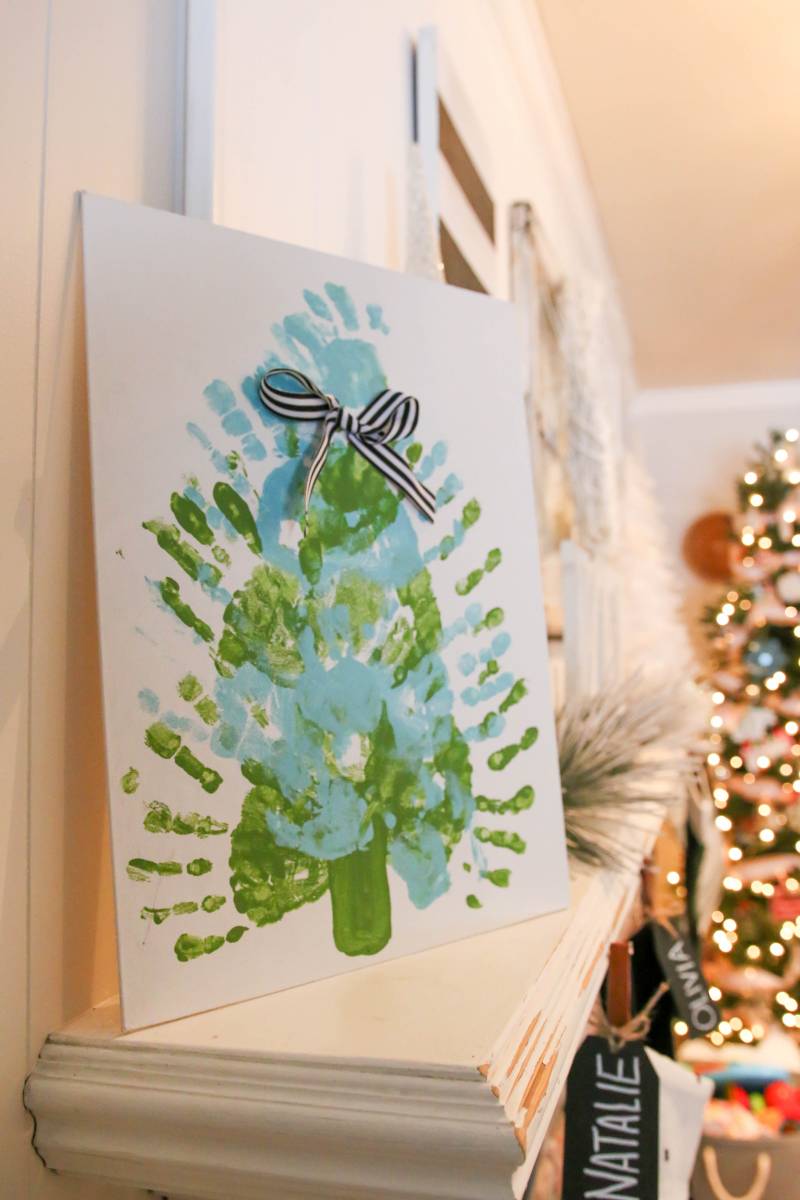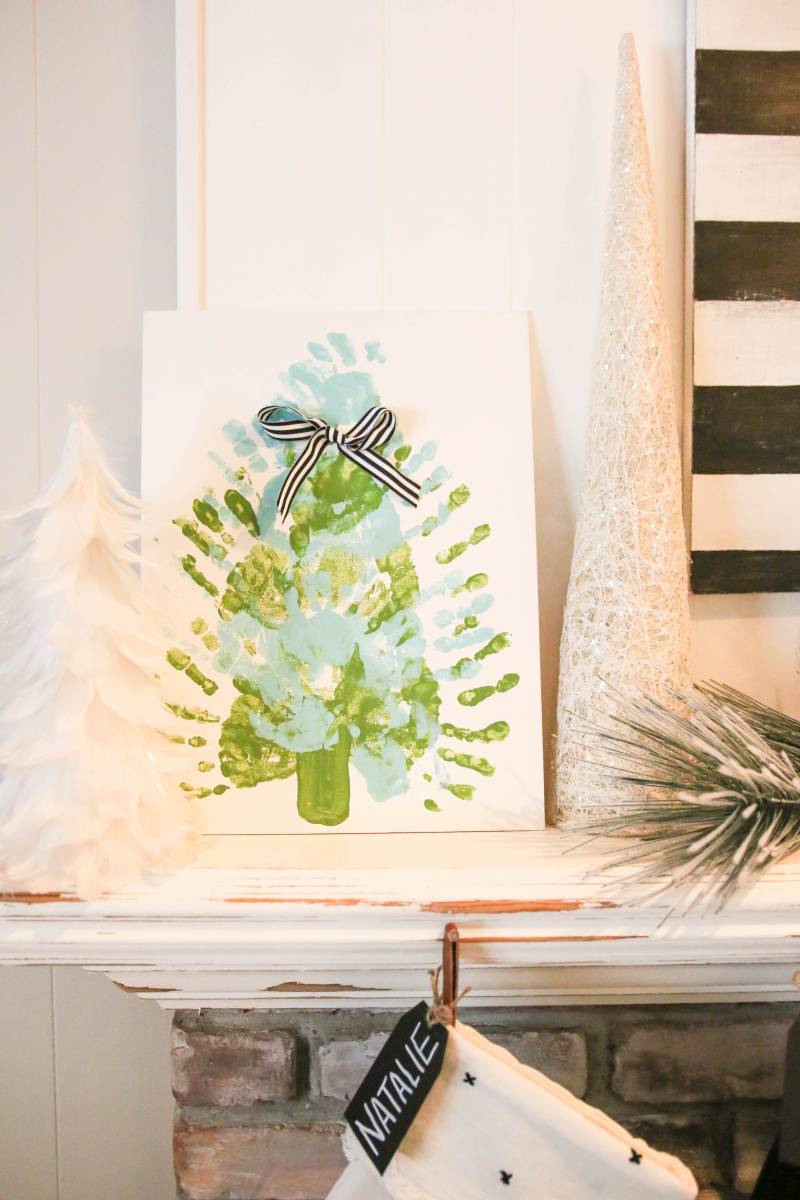 Pin-It for Later!