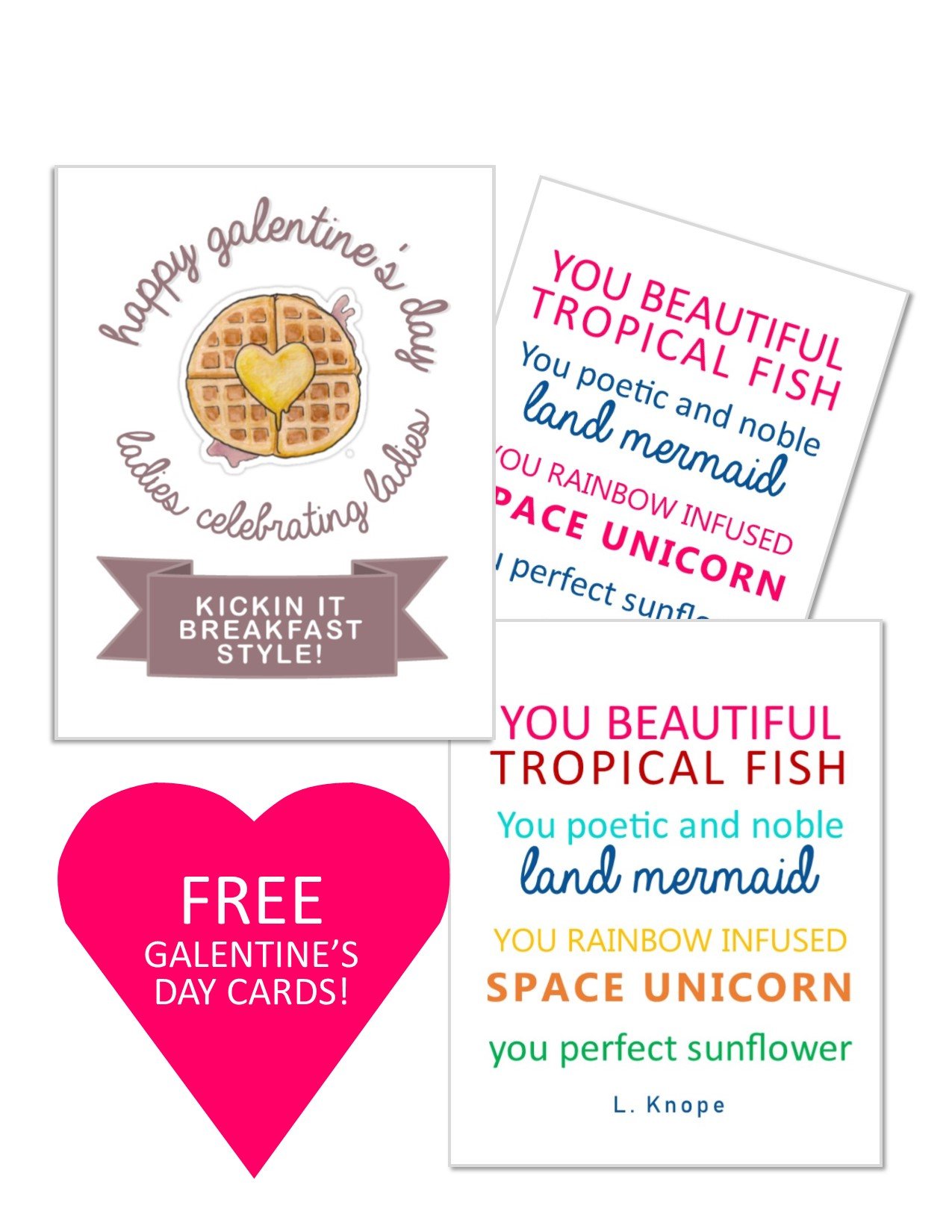 Happy Galentine's Day!
If you're a fan of the show, Parks and Rec, you probably already know about Galentine's Day. You may have even celebrated Galentine's, regardless of whether you watch the show or not. Galentine's Day has become a whole thing all on it's own!
"What's Galentine's Day? Oh, it's only the best day of the year. Every February 13th, Lady friends leave their husbands and their boyfriends at home and just kick it breakfast style. Ladies celebrating ladies. It's like Lilith Fair, minus the angst. Plus, frittatas!" -Leslie Knope
Last year, my sister and I started the tradition of celebrating Galentine's Day together. You can celebrate with your lady friends over brunch or brinner, but it must include breakfast food!
The Perfect Galentine's Day Includes
Breakfast food
Lady friends
No boys
Free Printable Galentine's Day Cards
I created these cards to give out on Galentine's Day! Get them for free when you join my All Things with Purpose community! You'll get access to my giant collection of free printables, plus exclusive access to my facebook community groups.
Pin-It for Later!