All kids are the same, and yet so different. I have three little ones. Natalie is 5, Noah is 3, and Jude is 11 months. They each have their own personalities and interests, but they are all my favorite little sinners.
We understand the Bible tells us we need to "train up a child in the way he should go, and when he is old he will not depart from it", but how do we do that? Ephesians 4:25 thru 32 gives us the practical solution we are searching for.
The Put Off and Put On principle.
Paul outlines several sins and then explains how to overcome them. For example, stop stealing, start working, and then give. Stop being angry, and start loving. Stop lying, tell the truth, and then become transparent. We often fall short when correcting our children. We tell them to stop complaining. Then what. Just like if I tell you, don't think about an elephant wearing pink polk-a-dot shorts, sipping lemonade on the beach. What are you going to do? Exactly. In order to stop thinking or doing something you must replace it with something else. If you want your child to stop complaining, ask your child to do the opposite = be thankful. When he is crying because his sibling is playing with a toy he is now suddenly interested in, ask him to tell you five things he is thankful for. He will most likely need your help because he is used to complaining, but make sure you follow thru with what you've asked.
I created these flash cards about two years ago to help the kids remember verses to go with each offense. Red means stop. Green means go. These are my original flash cards that I made as a reminder for me, and a learning tool for the kids. If you are proactively teaching, you will be amazed what they remember when a similar situation occurs. BTW: We can learn this way, too :)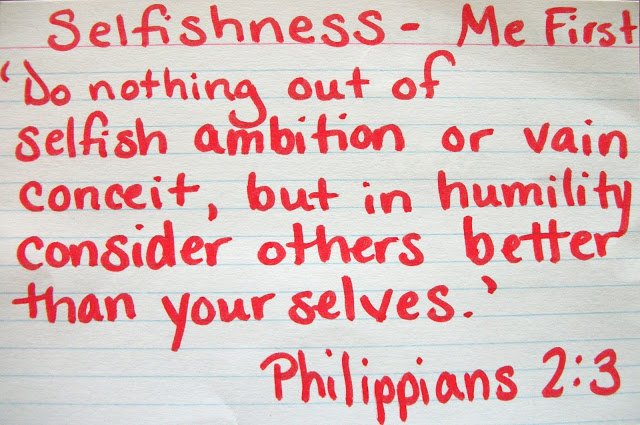 Put OFF Selfishness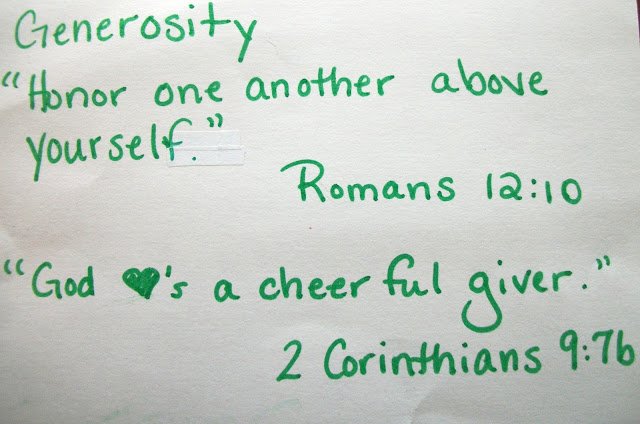 Put ON Generosity
THIS PRINTABLE HAS MOVED TO THE ARCHIVES
Subscribe now for instant access to this one, and many more
[wcm_nonmember]
[/wcm_nonmember]
[wcm_restrict]
Wait a minute, you're already a member! Go there now!
[/wcm_restrict]