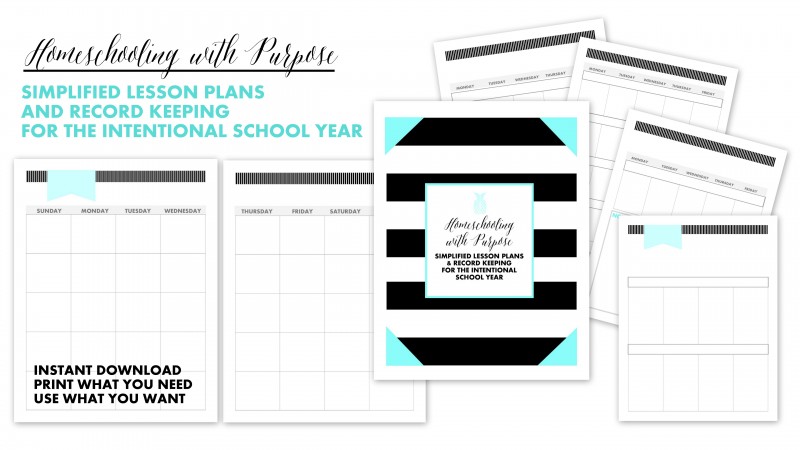 Who's ready for the Fall???!! Who's thinking about school??
Though I have to say I am NOT ready for the Summer to be over, I always long for the routine of Fall. This is the first year we have officially taken the whole Summer off of school. Most other years I have at least somewhat continued lessons or pulled stuff out here and there – but this Summer I needed a break.
That being said, it is now almost August and time to start getting things ready to fire back up! I usually have all my curriculum lined up by now too, but this year I've been slacking. I've got several things to still order and figure out.
First things first. An amazing planner!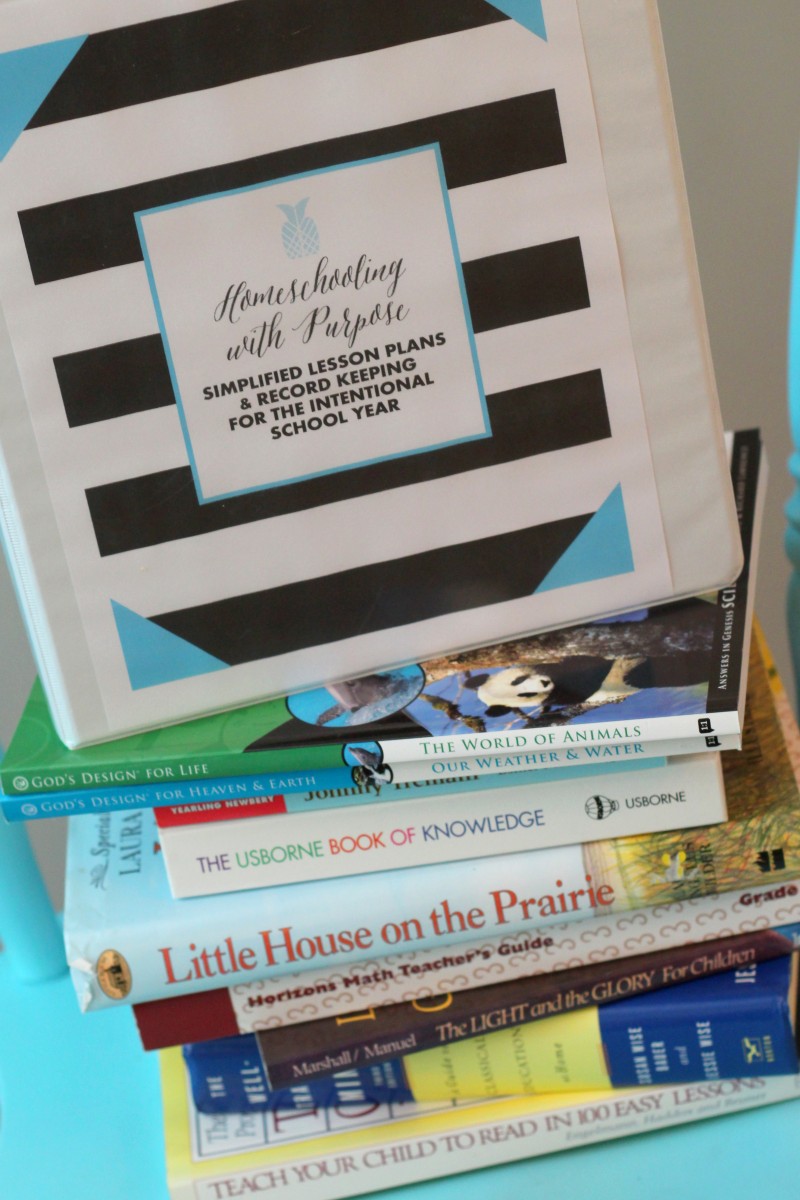 I can't start organizing my school year without having my planner/binder freshly printed with those crisp, clean pages ready to be filled.
I created this planner because I wanted something to organize my homeschool lessons and records that was cute, functional and simple.
This printable homeschool planner is as customization and versatile as they come! I've bought a lot of planners in my day and tried a lot of different methods. I've always found there are either not enough options in a homeschool planner, or too many options that end up overwhelming me or cluttering up space. I don't like a lot of unwanted or unused pages in my planners. I wanted the option to print off only what I'd use.
Visit the MEMBER AREA
to access this FREE DOWNLOAD!