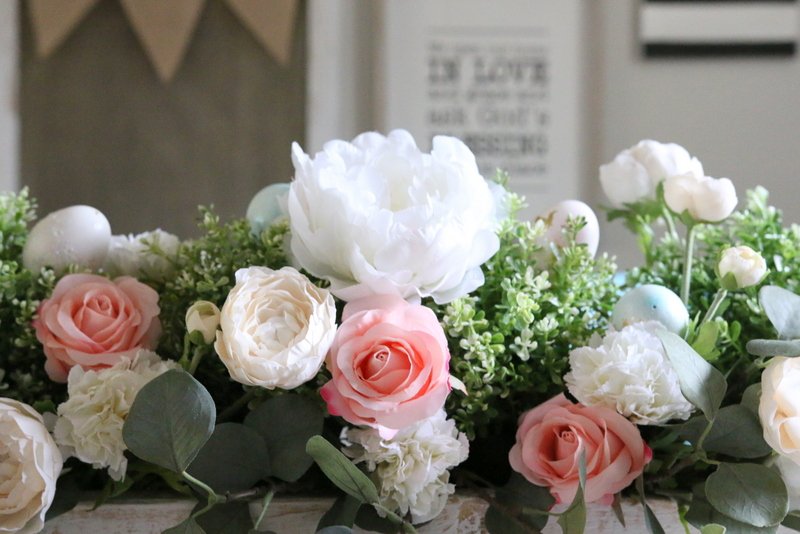 I've had so many people ask about the IKEA floral arrangement I did for Spring! The first question on everyone's mind: "wait, those flowers are all from IKEA???" Answer: …yup!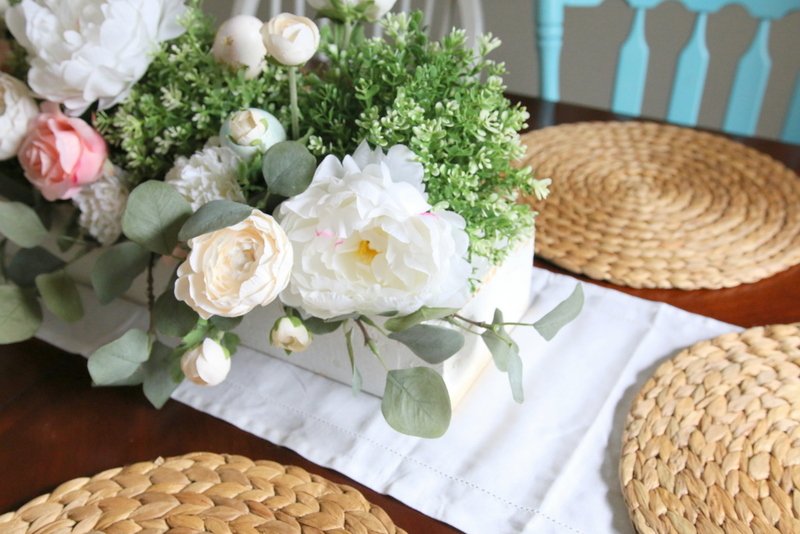 This post contains affiliate links for your convenience.
Supplies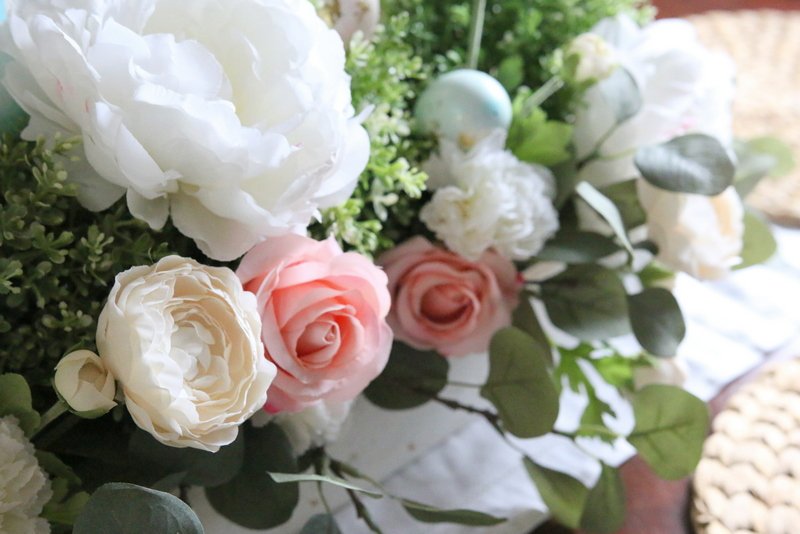 You guys, this will be the easiest arrangement you ever put together!
I cheated and used the faux boxwood plants as a base. I like to reuse things, so I didn't want to glue anything together this time around. All I did, was cut the stems of my flowers and eucalyptus to around 2″ each, and poked them down around the boxwood plants. Voila.
Happy Spring!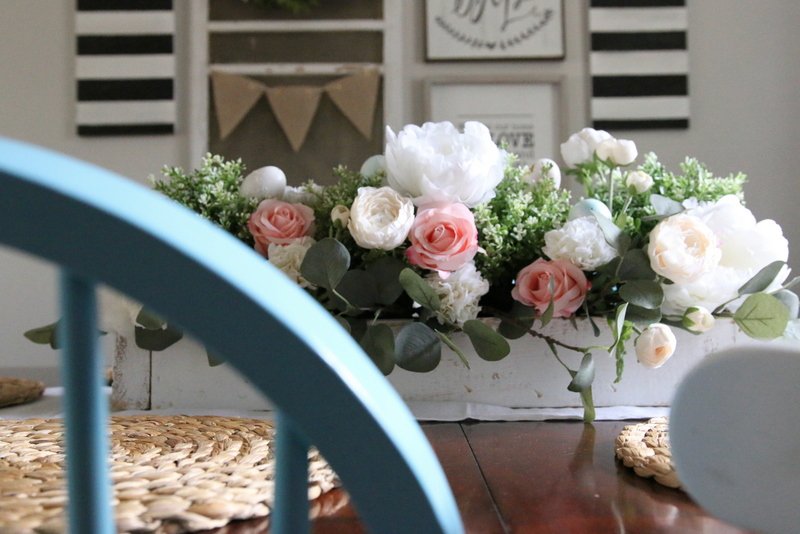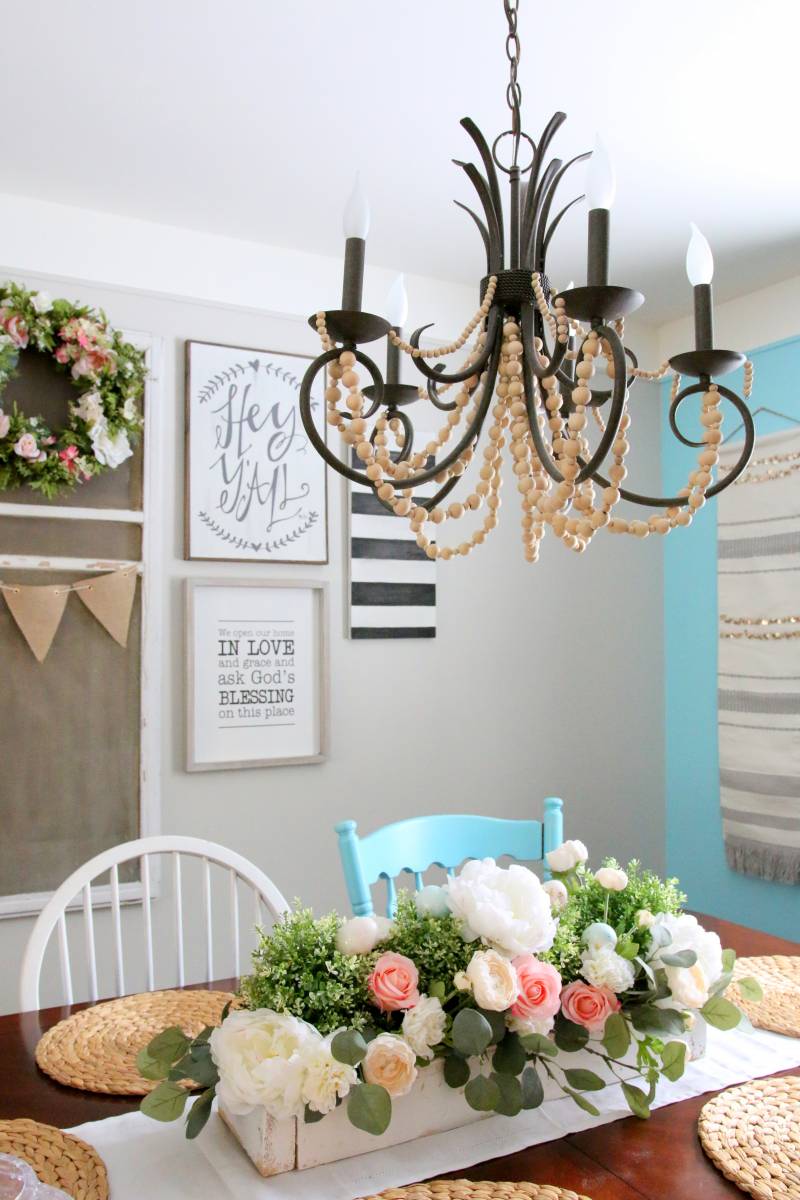 Pin-it for later!