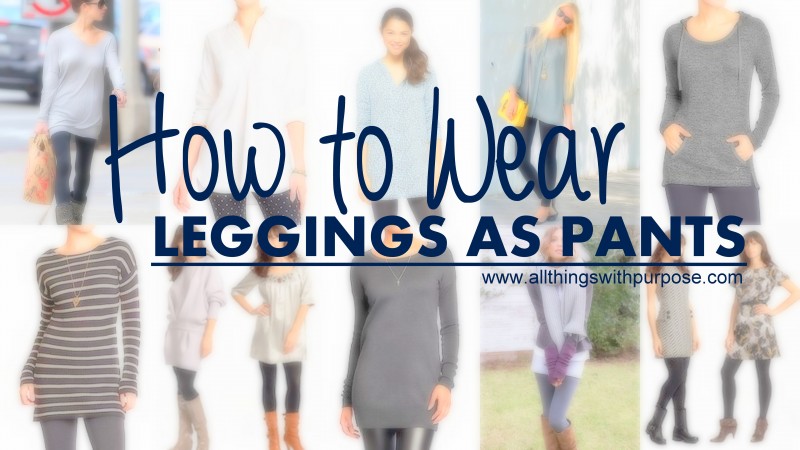 Well here we are again, discussing leggings.
Have you seen all the controversy that has come from this post by Veronica Partridge?
Just a fellow blogger, sharing her own opinion about wearing leggings and why she chose not to wear them. When I first read it I thought, ok, nothing earth shattering here. She's sharing her opinion in an extremely non confrontational way. She wasn't even arguing a stance or trying to persuade anyone to agree with her. She just shared a personal conviction.
And then she broke the internet.
People are outraged. How dare she choose not to wear leggings? I made the mistake of reading some of the comments people have left in various places regarding this post. It's crazy how angry and destructive people are with their words! This poor girl is being ripped apart for an opinion she expressed on her own personal blog. Which was much less offensive than the post I wrote several years ago, I might add!
Here's the interview she did with Good Morning America:
So, let's take a step back…shall we?
ALL OTHER REASONS ASIDE
This is why you should use caution when wearing leggings: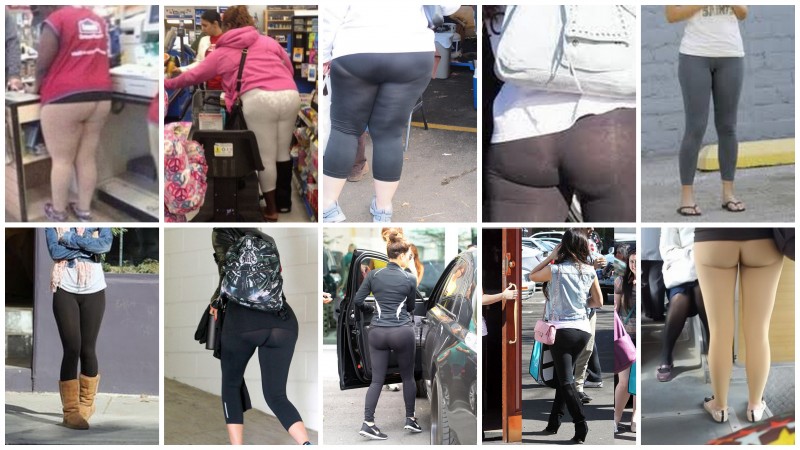 Ok, maybe you don't agree with Veronica's argument. But can we all agree that this doesn't look good?
Leggings were never meant to be worn like this.
But let me tell you something
I. LOVE. LEGGINGS.
That's right. I have NOTHING against leggings. I love them.
Ask anyone that knows me. I practically live in them. In fact, I think I actually invented a new kind of weird skin infection because of wearing leggings too often. For real. I had my primary care doctor, an allergist and a dermatologist stumped over a mysterious rash all over my legs, they finally guessed was due to wearing leggings!!
Why do I love leggings? Because of my body type.
When I wear real pants, I look like this: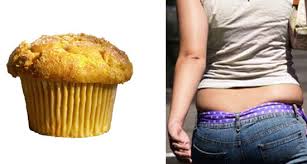 Now, that's not really me, but you get the picture. Leggings are amazing. They smooth everything out and make me feel so good! My favorite leggings are the Hue Tummy Control Ultra Leggings with extra tummy control panel!
Don't stop wearing leggings
….Wear them the right way!
Say it with me "Tunic Length"
Here are some options!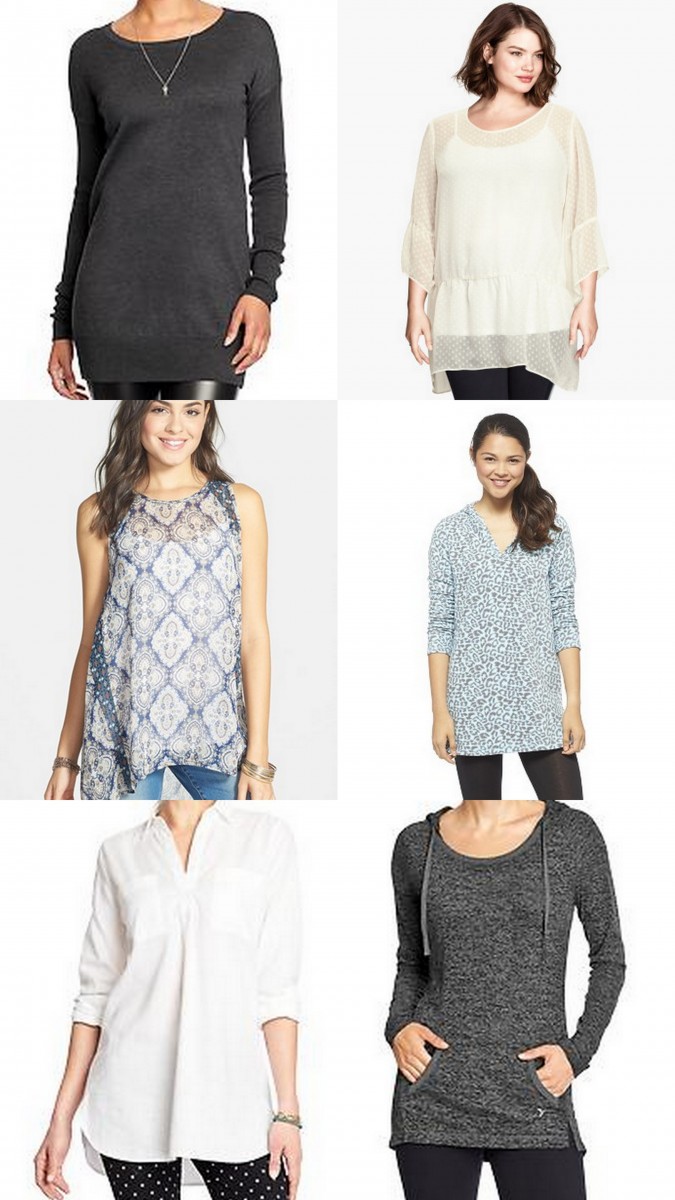 Top L: Old Navy // Top R: H&M
Middle L: Nordstrom // Middle R: Kohls
Bottom L: Old Navy // Bottom R: Old Navy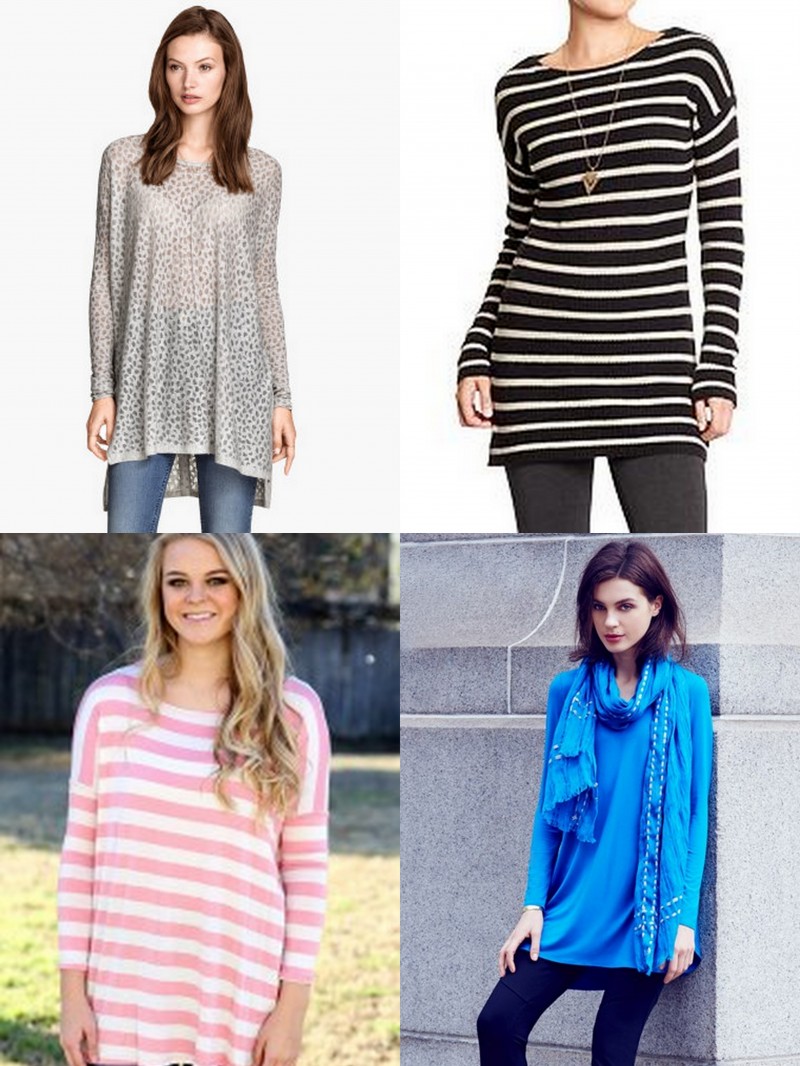 Top L: H&M // Top R: Old Navy
Bottom L: Kiki La Rue // Bottom R: Nordstrom
In all fairness, I have to say that I agree with Veronica. Leggings worn alone, with a short shirt that exposes all the crevices of your rear end, every dimple on your thigh and your camel toe in front (that's right, camel toe), shows way too much!
It just. Looks. BAD.
If you're not religious, that fact alone should be enough.
However, if your desire is to glorify God because of your personal convictions and desire to follow the truth of the Bible, you're going to want to honor God with the way you dress. Lots of other religions in the world follow their own set of rules regarding proper dress. So why is Veronica getting so much flack over her desire to dress modestly?
I think most people miss the point.
No, deciding to abstain from legging wearing is not going to eliminate every chance of a man looking at her lustfully. She could wear a paper bag and still have men gawk and stare. But her choice came from a heart's desire to help where she can. To do her part. To take a stand based on a conviction. Too few people are willing to do that these days.
In my own opinion and conviction, I believe leggings, jeggings and skinny jeans are totally fine, when warn appropriately.
I'm going to keep wearing them. And you should too… just proceed with caution.