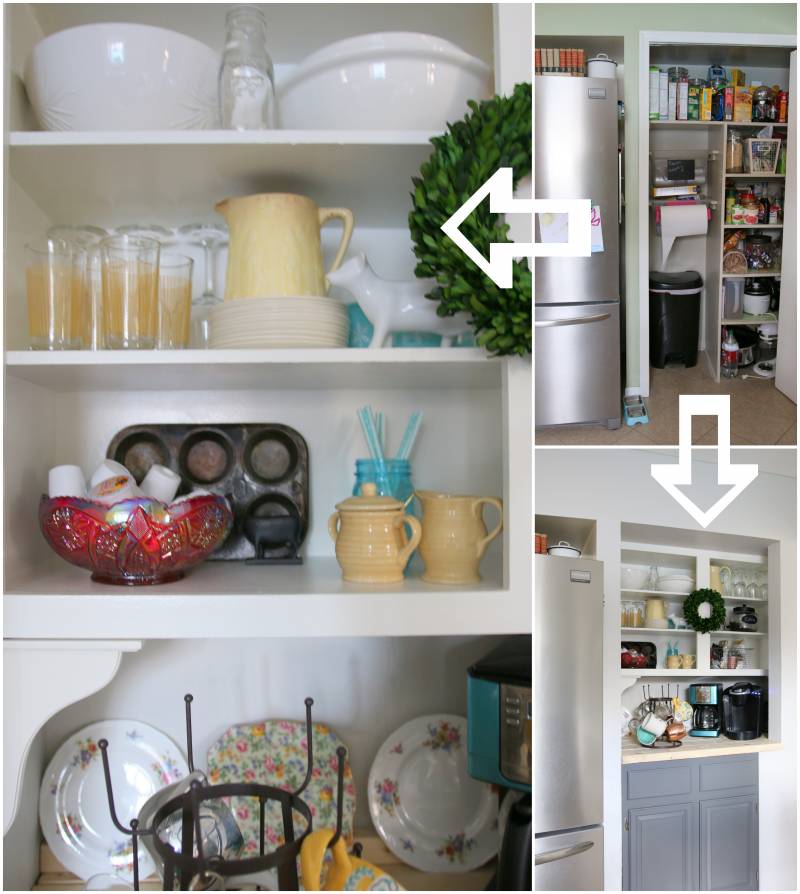 Hey, friends! Today I'm sharing the details on my awkward, messy kitchen pantry turned coffee bar! If you missed the first post on my Fixer Upper inspired kitchen redo for under $300 – see it here: Fixer Upper Inspired Kitchen Redo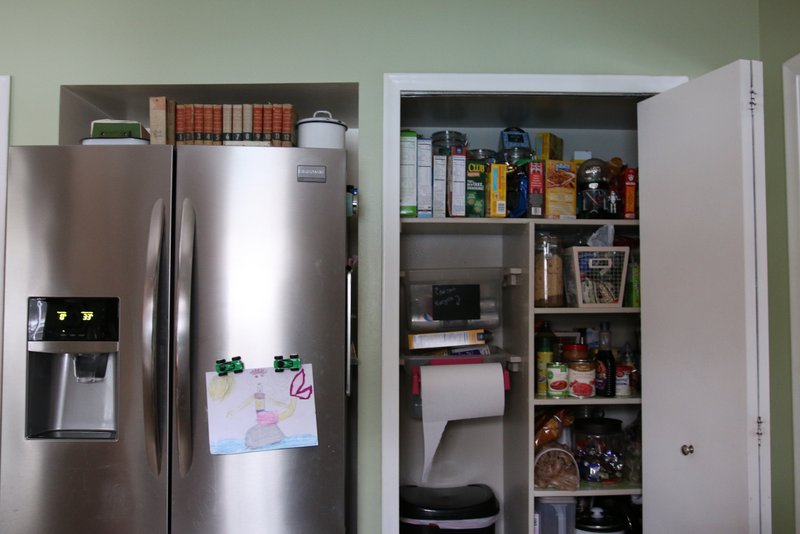 The Before
This pantry was always an awkward mess.
I tried, I really did.
I've cleaned that thing out so many times and labeled things and bought cute bins and searched pinterest for organizational inspiration. But the shelves were always too deep, the arrangement was awkward and the bifold door constantly came off the track.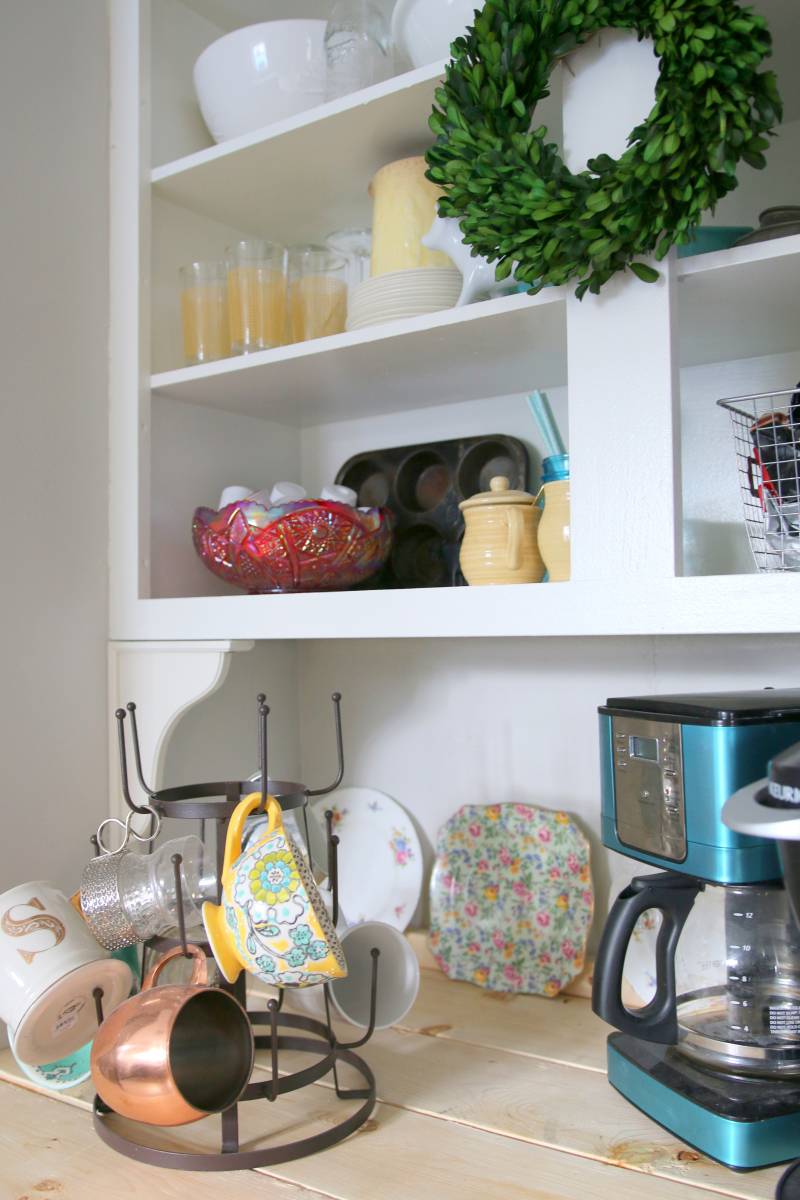 After
I ripped everything out of the pantry, shelves and all.
I removed those horrible bifold doors.
I removed this upper cabinet from another section of the kitchen. It just happened to be the perfect size for the pantry area. I hung it and removed the cabinet doors.
I bought a used lower cabinet from the Habitat for Humanity ReStore for $20.
I created a faux butcher block countertop out of 4×6 wood planks. I sealed cracks using clear silicone and sealed the wood with clear polyurethane.
I primed the cabinets with Stix bonding primer and painted them with Benjamin Moore Advanced paint in Dove White.
Luckily, there was an outlet on the opposite side of this wall. I was able to cut a hole and tie into the power so I could add an outlet.
I cut wood and trim to finish everything off and fill in the extra gap left in the opening next to the lower cabinet.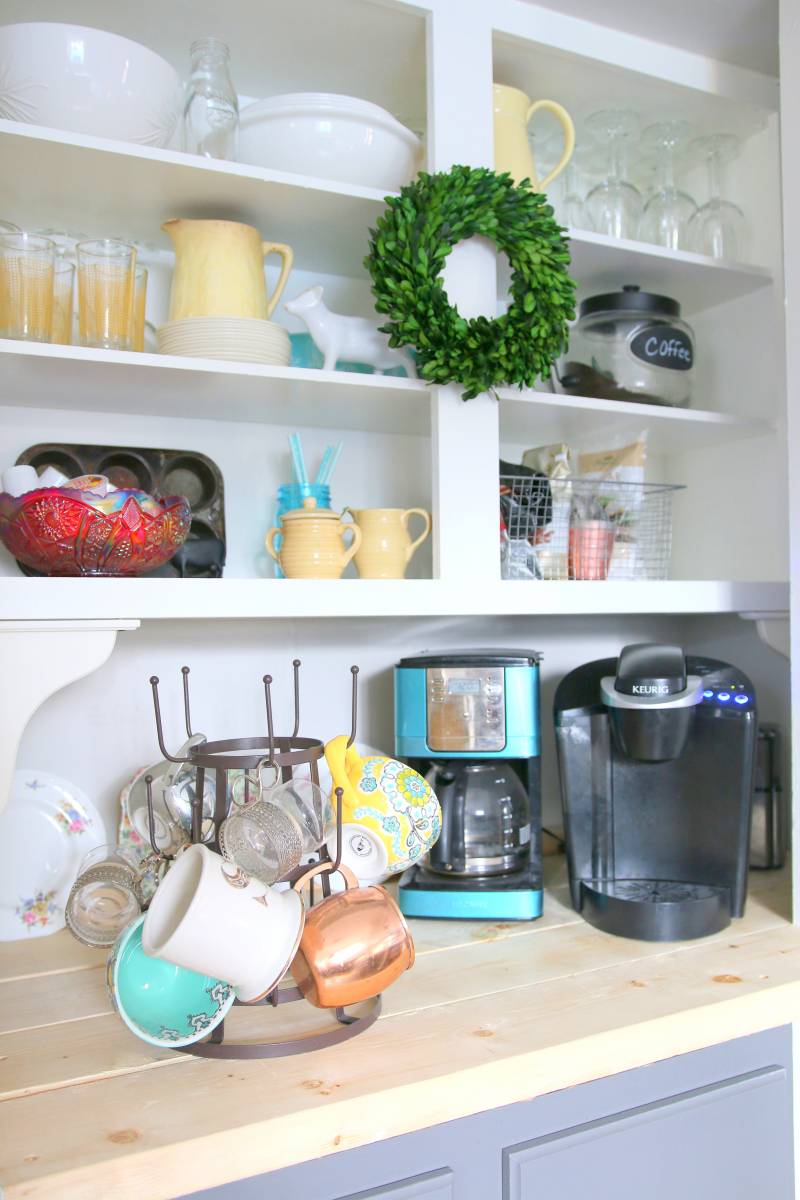 This post contains affiliate links for your convenience
Supply List
Below you can see where I removed the upper cabinet that was used for the coffee bar.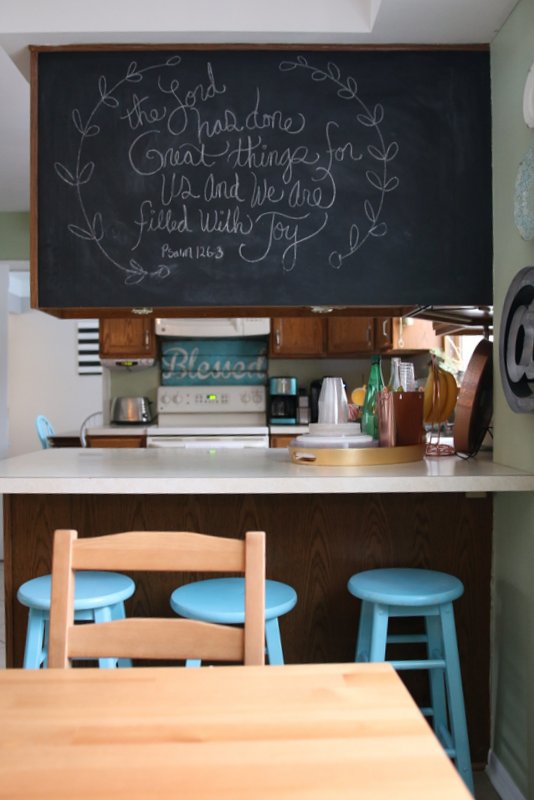 Did you catch the rest of my kitchen renovation? Be sure to see all the posts from this series:
DON'T MISS THE REST OF THIS SERIES…
How-To Paint Cabinets without Sanding
Custom Cabinet Upgrades and Organization on a Budget