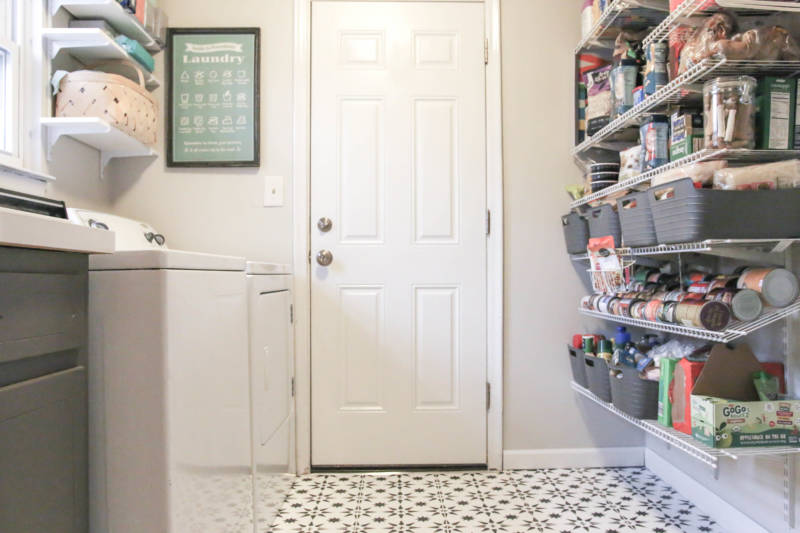 I am ashamed to show you the following pictures. We've lived in this house for almost 12 years now and for some reason, the laundry room has always been overlooked. Despite the countless hours spent in this room every day and the fact that it is RIGHT next to our living room where we can see it at all times, this laundry room had been loooong overdo for a makeover.
Ahem.
Don't judge.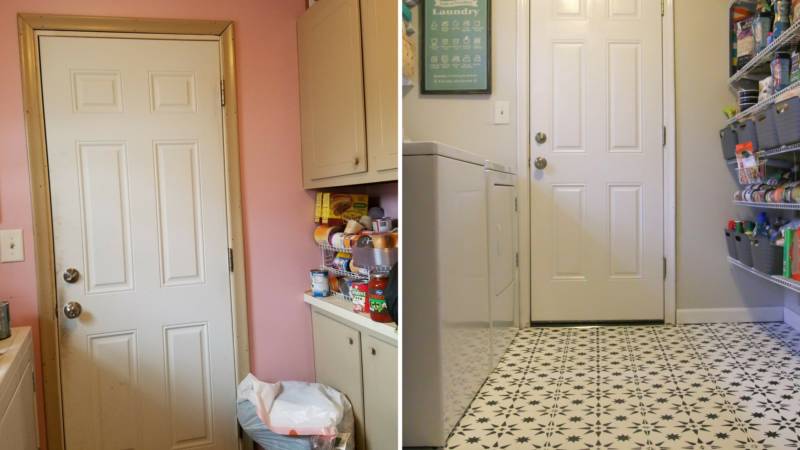 You guys, it was bad…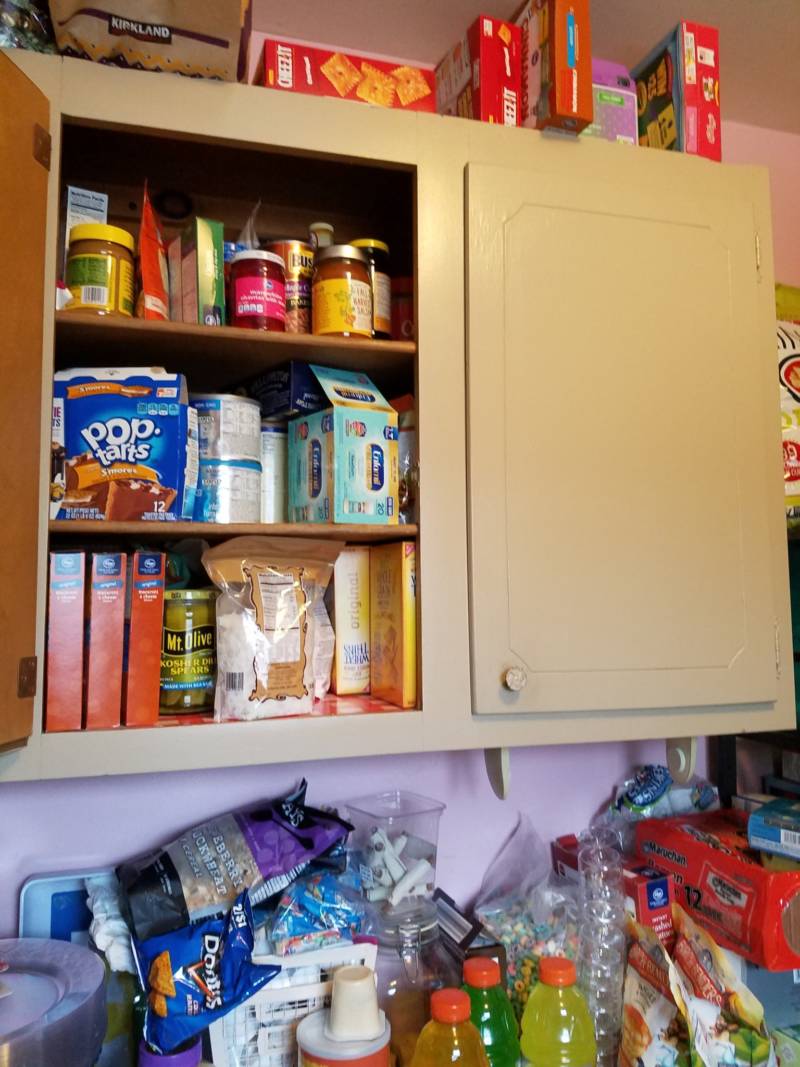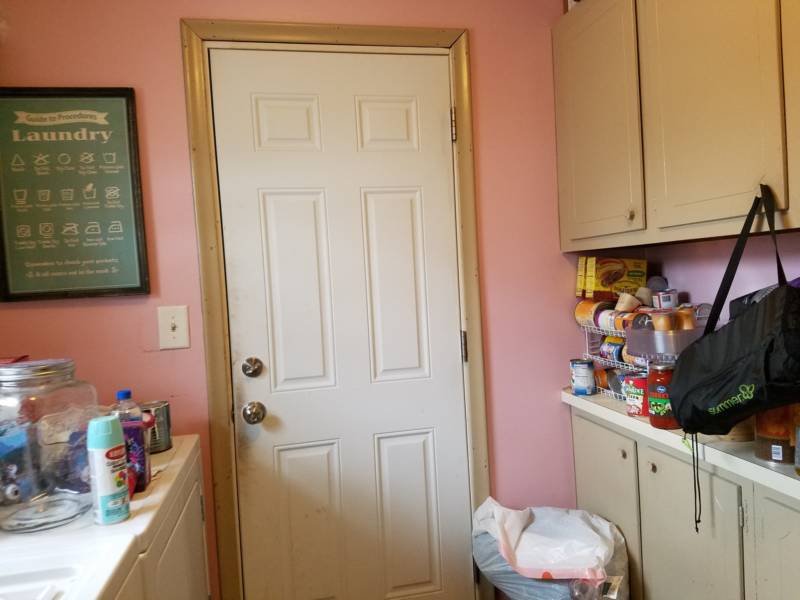 Old cabinets that had once been painted in an attempt to upgrade them. Gross old trim that desperately needed some white paint. Pink walls? And that floor? Ugh.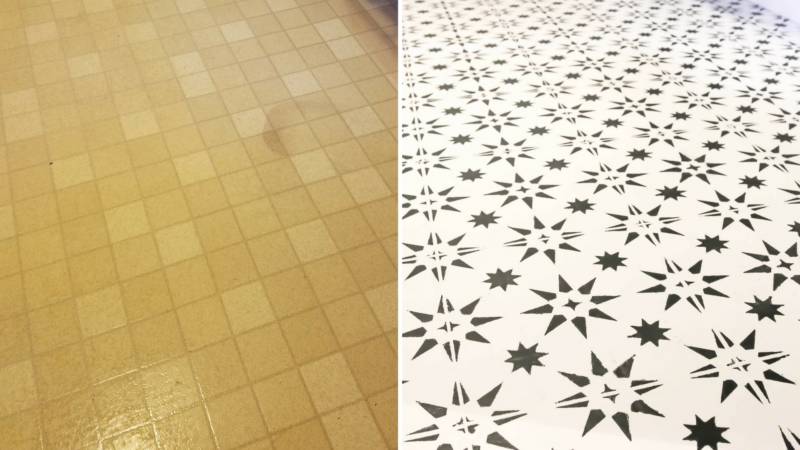 Here's what I did:
Painted the walls: Glidden paint in "Smooth Stone"
White paint on door and trim
Added floor molding where there was none
Ripped out old cabinets and patched walls
Installed wire shelving (you can actually SEE what we have now!) I've linked to Amazon but I actually purchased everything I needed from the Home Depot.
Painted the floor using a floor stencil
Thew away outdated food
Organized using bins
Installed a slanted metal shelf (using brackets meant for a shoe rack!) for canned goods. I used these slanted brackets and reinforced the shelf with wire, otherwise the cans weighed it down too much and they rolled off.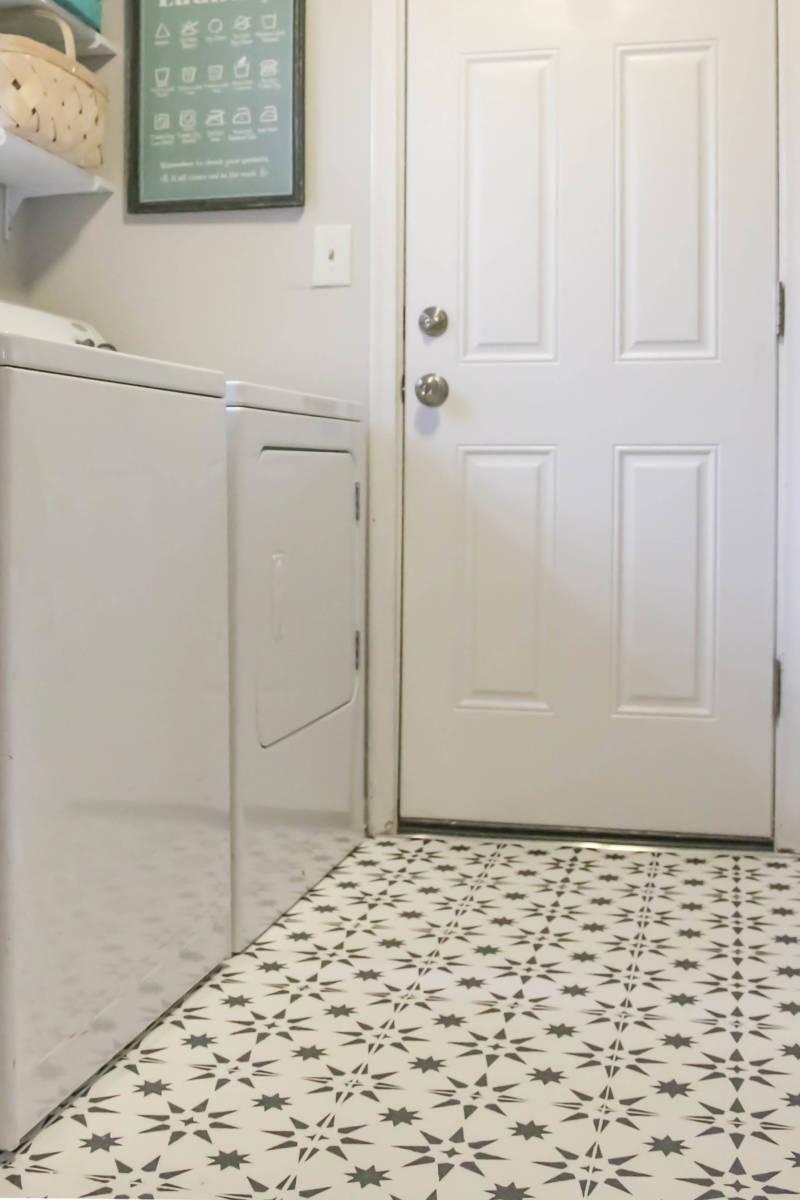 The difference is crazy!
I love that I can actually see what I have now, instead of over-buying items I couldn't find. I also love that these shelves fit so much more and look more organized. Because things were disorganized before, it was way more likely to get ransacked by kids who couldn't find what they were looking for!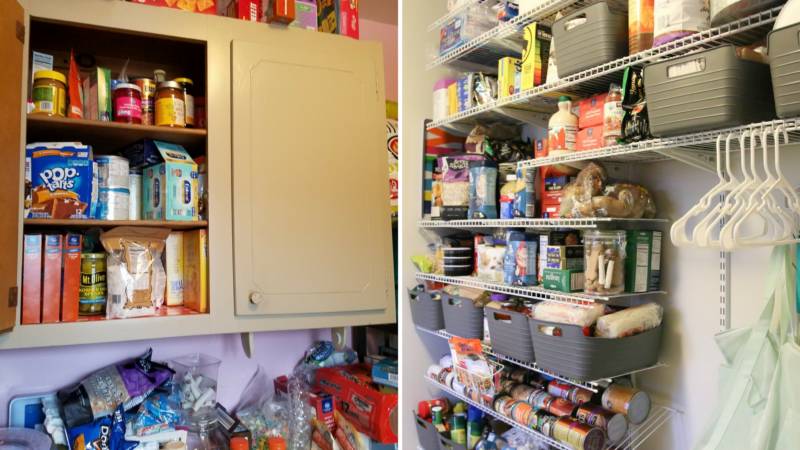 In my next post, I'll sharing how I did this Vintage Jewel Tile, painted floor!