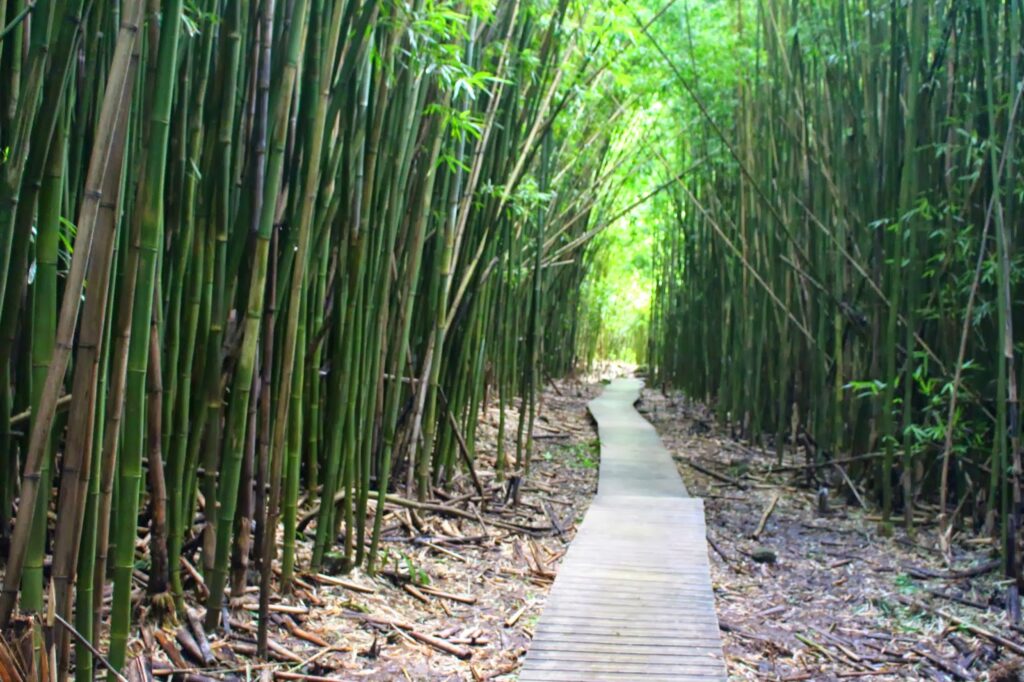 Bamboo Forest
Remember back in August when Julia and I went to Hawaii? Well, we took a LOT of pictures. In an attempt not to overload you with the beauty of Hawaii, I've tried breaking them up into small doses. We'll be doing a series called Maui Mondays, every Monday until I run out of pictures to share! Consider this a taste of the tropics as the weather is getting cold and turning dreary.
One of the things at the top of my MUST SEE list, was the bamboo forest. I searched Pinterest and discovered the location you will see below. I fell in love. I had to walk the trail through this magical looking place. We woke up very early one morning and left our condo on Kaanapali beach to travel the "road to Hana." Our last stop for the day was Haleakala National Park. We paid a small fee to park, then parted ways with Julia and Nick. They decided to try snorkeling and swimming in the "Seven Sacred Pools" also located at the National Park.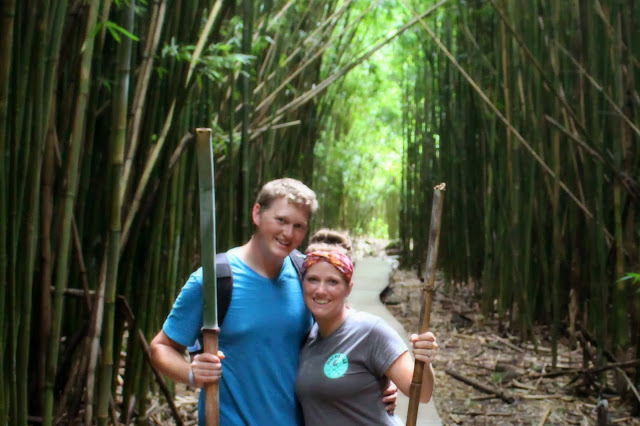 The Hike
The Park features the amazing, 400 feet tall Waimoku Falls. The falls are a 2 mile hike from the visitor center. We made it half way there, and turned around when we hit the bamboo forest. The hike is over rough terrain, but the path is very well cleared out. Meaning, there is definitely a defined path, but you will be walking up hill over rough stones and LOTS of tree roots. This was also the only place on the entire island that we got bit by mosquitoes! The only reason we did not continue to the falls, was because the 1 mile hike to the bamboo forest was very exhausting, it was getting late and a storm was rolling in. We decided we'd like to survive to return home to our children and that we'd rather not get stranded out there overnight.
This was by far one of the top highlights of the trip for us both. Walking through those towering bamboo is such a beautiful, eerie feeling. It was also so unique to anything we had ever seen in person. It was also fun to push ourselves and do something physically challenging. We were hot and exhausted when we got back, but we felt like we'd accomplished something amazing!
We did not go all the way to the top for the biggest falls, but smaller falls like these can be seen going all the way down the side of the mountain. At the bottom, where Nick and Julia went, are the seven sacred pools. This is a fun but dangerous place to swim, as people have been swept over the falls and into the ocean!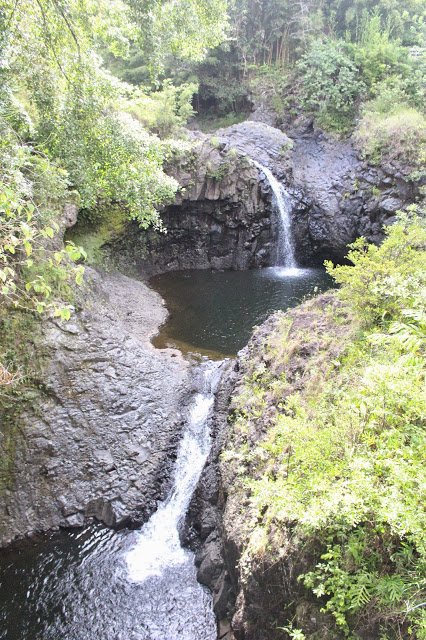 Check out our other Maui Monday posts here: MAUI MONDAYS