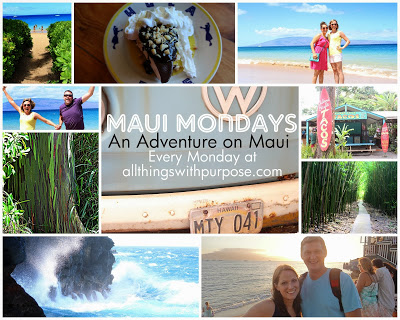 One of the highlights from our stay on Maui was the beautiful drive up the West coast and a stop at the Nakalele Blow Hole. The road is windy and narrow, sometimes scary and nerve racking. Most maps of the island will have the blow hole clearly marked out. Unlike most geographical landmarks on the mainland, dangerous spots on the island of Maui are only marked by locals, hoping to warn careless tourists of the dangers ahead. Several hand-painted signs lined the way on the path to the blow hole, warning "this is not a water park."
Did you know Hawaiian law says anyone can pitch a tent on any beach and camp there as long as they want (for free) as long as they are fishing? Many people make their permanent dwelling in tents like this, living off the land, fishing from the sea and dropping everything when the surf is up. What a way to live!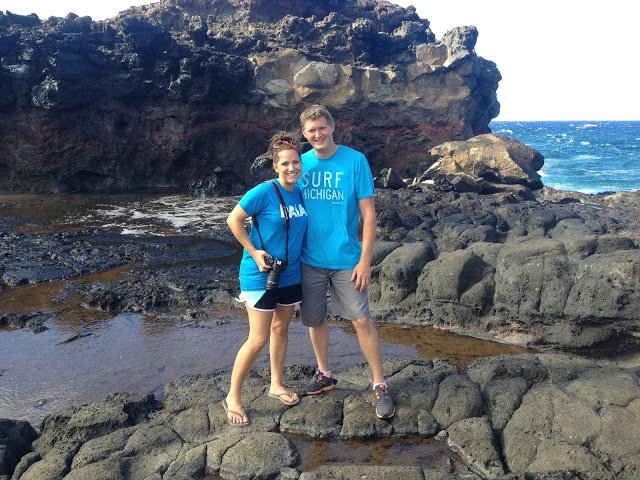 We were sure to keep our distance from the blow hole!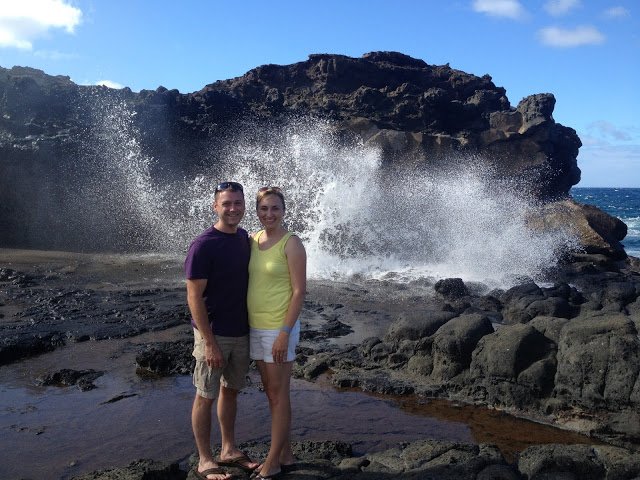 What we didn't realize was that standing on top of these rocks was dangerous as well! Shooting pictures of the waves with my brand new camera, and a wave was on top of us, coming down in buckets before we could move!