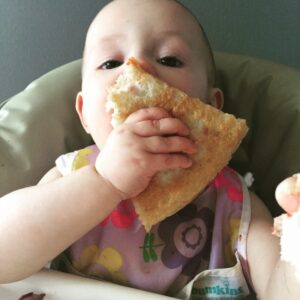 Hi friends! We've made it to July. I feel like I say this every year, but, I cannot believe how quickly the summer is flying by. Very full days have led to a busy summer. Today I'd like to share with you some easy ways to effectively plan a menu for even the busiest family to save time, money and energy. I'll share what has worked (and bombed) for our family and I hope you can find something to help you out. I stand behind my belief in the value of sharing meals together as a family around the table.
See this cute baby on the left here? That's my one year old, Jane. She's enjoying her own slice of pizza and as you can see knows just how to dive right in! Confession: Due to a crazy month of June, we had ordered in pizza, fast food, and lunch at Sam's Club WAY more often then I'm proud to admit. This happened for many reasons, but mostly because of one – I didn't get my menu planned in time and life doesn't stop moving. While attempting to "fly by the seat of our pants" we ended up spending WAY more money on food which was not healthy, hard on the bank account, and left us feeling the chaos swirl around our half-hearted dinner attempts. July has officially been planned out and here is how I do it.
If you aren't a Target shopper perhaps you don't know about their ONE spot. It's the equivalent of a Dollar Tree, only with super cute things that you feel like you need. This Spring I found these monthly planner books in there for, you guessed it, a buck! This is the method to my menu planning madness. Organized, real, actual date calendars that I can write on. So if we are using steps. Step 1 – buy a cheap, blank calendar. Then label it so you don't get it confused with all your other calendars. (Am I the only one?!)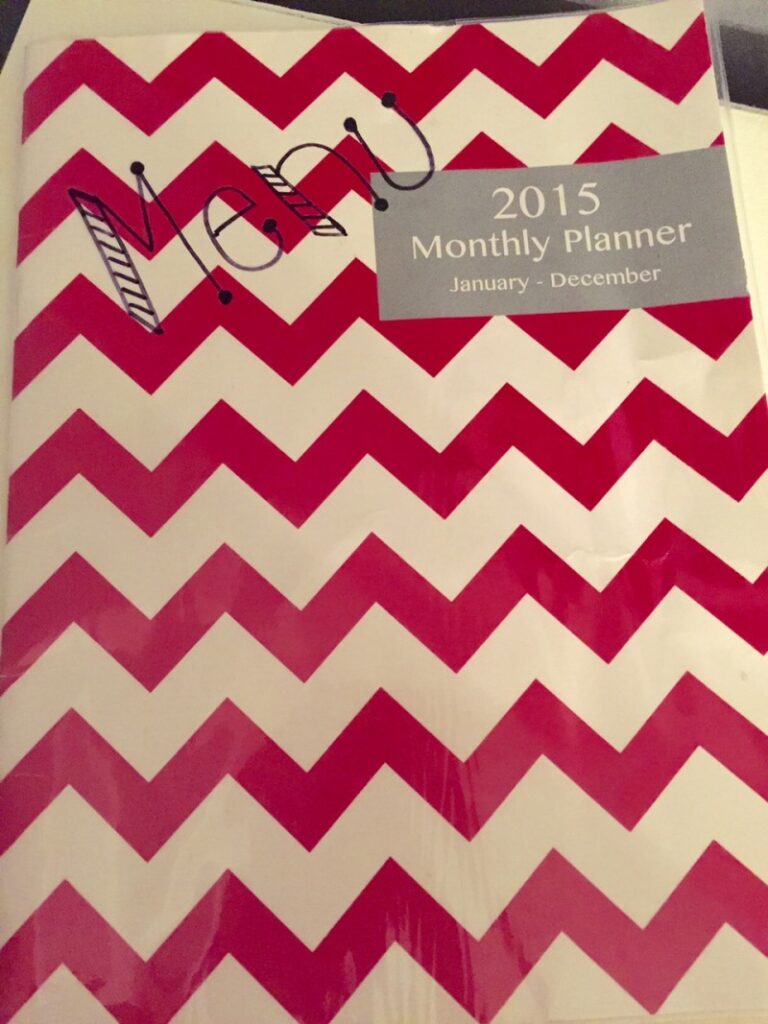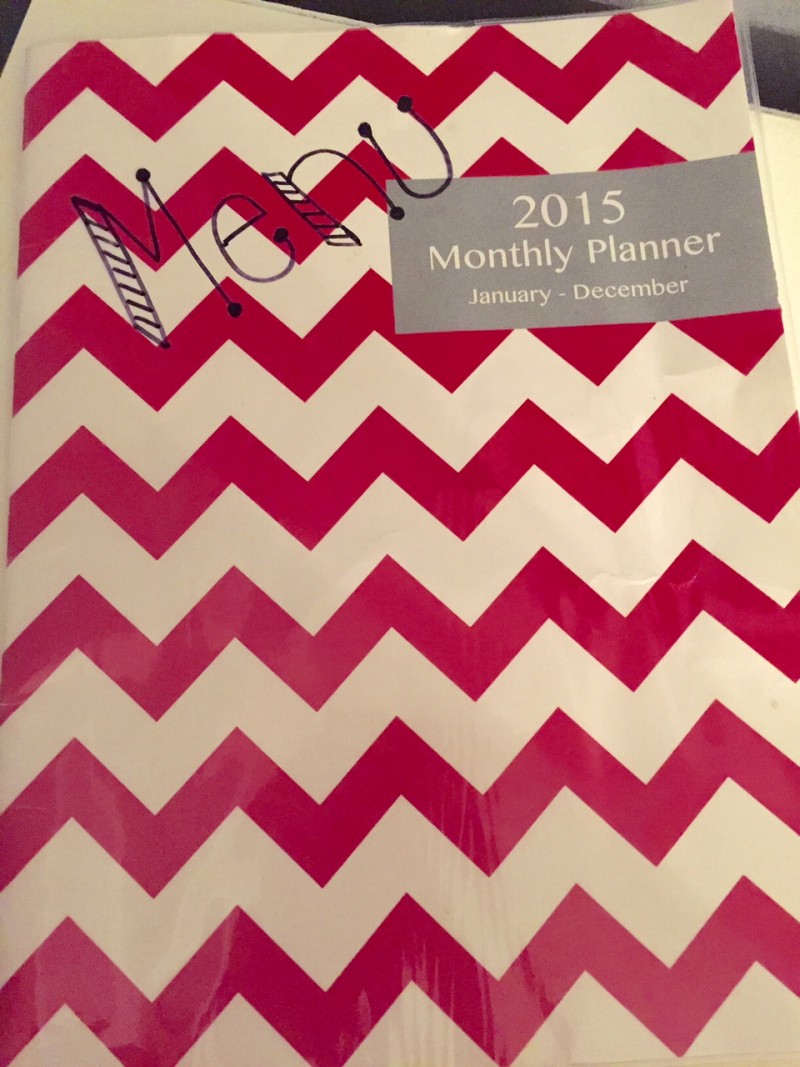 See, $1! I may have grabbed a couple… just because!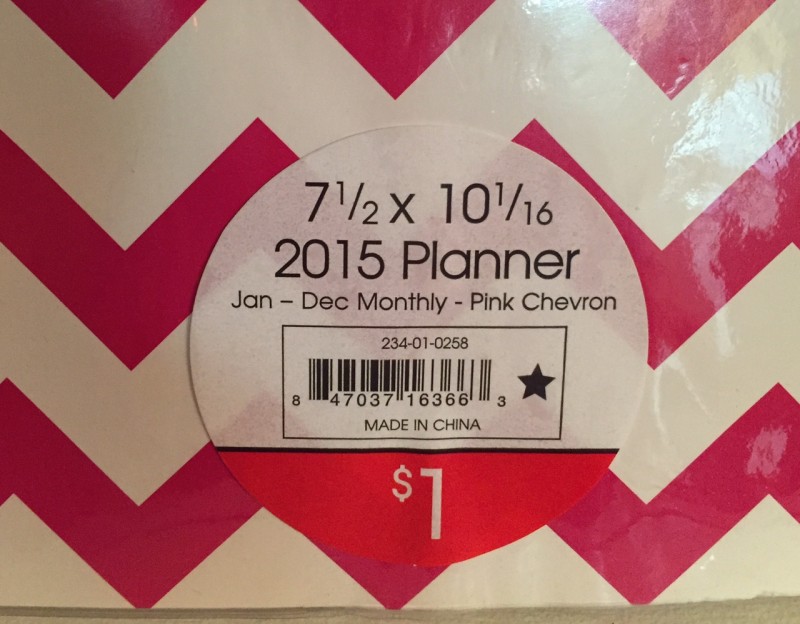 If you don't have a Target or want to spend any money at all, this is not a problem. You can access monthly printable pages from several websites. This week a new one popped up on my Pinterest feed from "Smart School House" and it's beautiful! You could easily print this off and put it in a binder or just paper clip it together. Click here to get to that link. I've also found great blank calendars at Walmart, Amazon.com and Dollar Tree. But what's important to me is that you have the actual dates on there – in real life time. I'll explain that in a minute.
Once you've found your choice calendar it's time to plug in your meals. This can be daunting to some of you, but don't let it be. What an awesome opportunity to sit down and plan out in love how you will feed your family. Getting into that mindset has really helped me and has made menu planning one of my favorite homemaking tasks. Serious! The options are endless for ideas to plug in. I use three: cookbooks, recipe cards & Pinterest. After my kids are in bed I brew a mug of coffee, cuddle up in my favorite chair with these tools and my menu planner and fill out an entire month at a time. It takes about 20-30 minutes and offers such a huge relief to me to know that despite crazy schedules and raising three children, at least I have a battle plan for feeding us!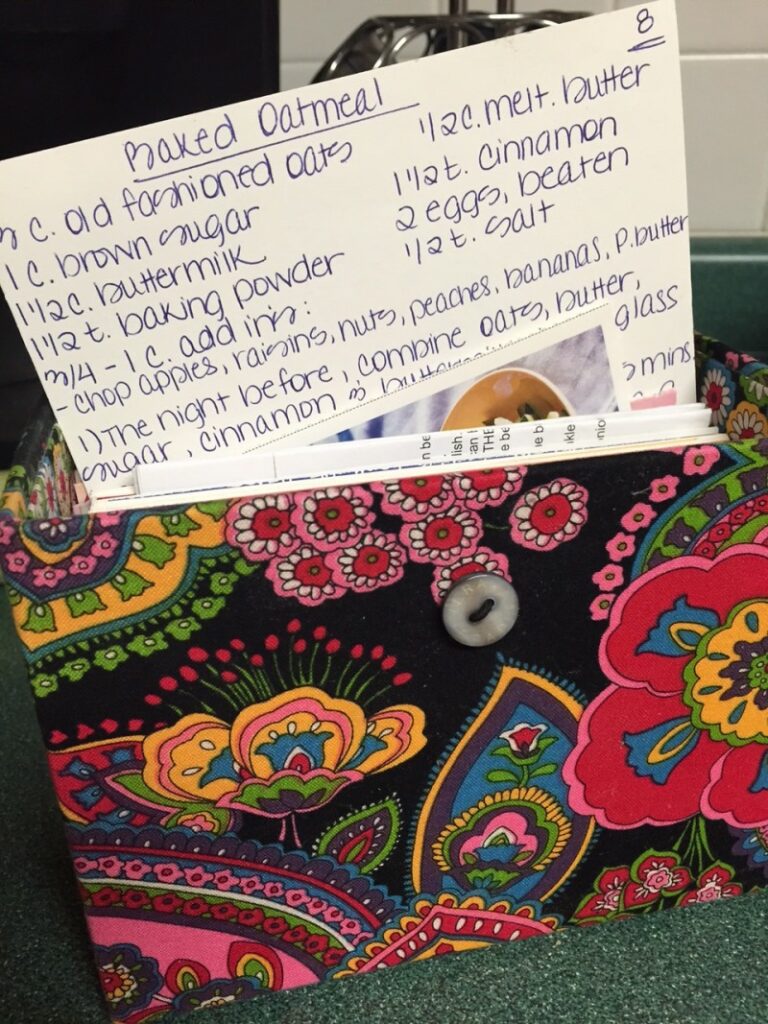 I plan out breakfast, lunches and dinners. That might be over the top and unnecessary for some of you, so plan as you need. I need it! Here's a picture of what our month looks like right now. I love having the actual dates in here because I'm able to mark down my husbands travel schedule, important dates that we'll be extra busy and family days where we are planning something special. I'm able to modify what I need to buy and make on those days. For example, you'll notice that my husband is in NY from the 10th-18th and the menu looks significantly different then normal. It's all kid friendly that week! Ramen, hot dogs, pizza rolls… come on! I still have a few more days to fill in, but you get the idea. This also gives you a broad outlook at what you are consuming. Too much beef? Too much pasta? Fill in accordingly and cover the bases you want covered. Don't forget to schedule in a frozen pizza or a trip out for Chinese food now and again!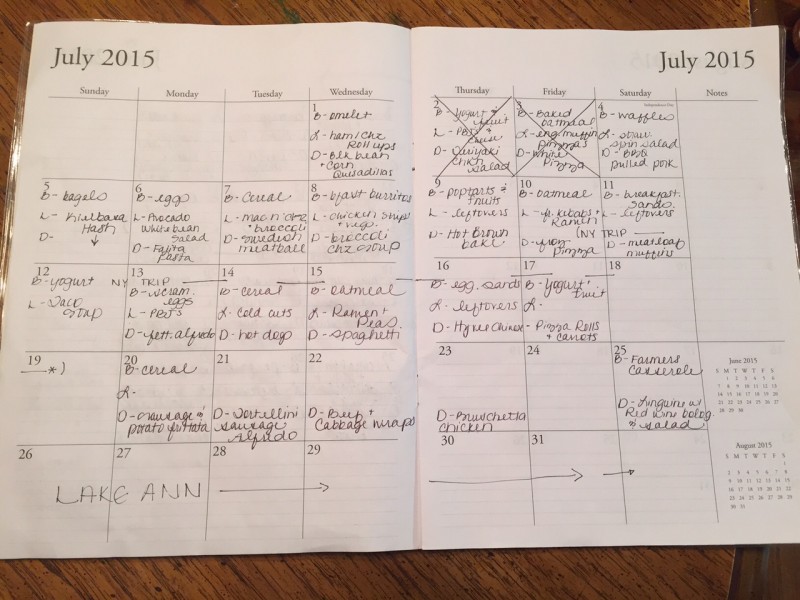 The 20 to 30 minutes I spend planning out our month of meals has not only been a sanity saver (for me) but also helps our bank account. We live on a budget like most everyone and food is expensive! By having this specific menu I'm able to get exactly what I need, skip extras, and look for things on clearance that I know I'll need this month. I can plan out what I need at Aldi and what needs to come from Sam's Club and that saves on gas. I try to do two shopping trips a month, shopping two weeks at a time. I'm also not stopping into a grocery store daily, which really does add up, as I can attest to this past month. Ultimately, it's less chaos. I have a plan, my family has full tummies which generally equals smoother days and happier hearts. We all win!
So in review:
Get a blank calendar
Fill in your meals
Shop
Enjoy your family more with all the extra time you have! Best wishes this July!