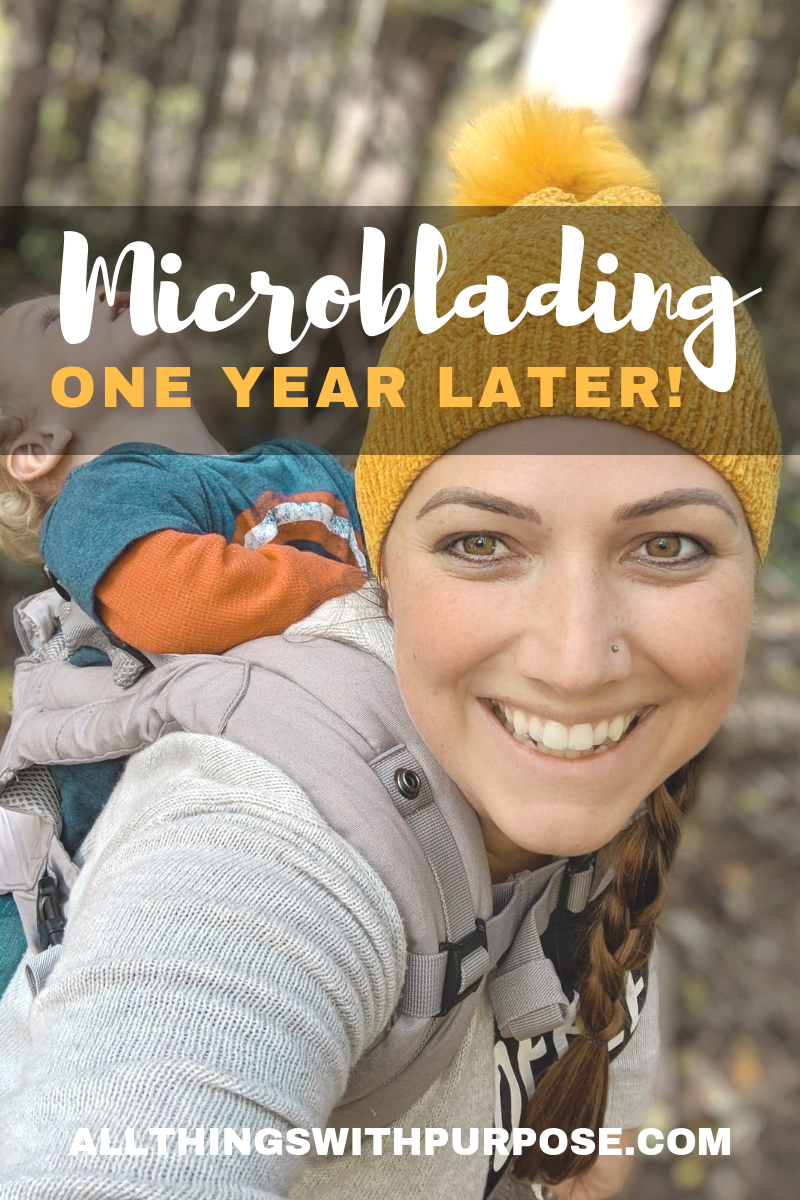 Microblading Update
Now that it has officially been a year since I had my eyebrows microbladed, I wanted to give you a quick update! Having my eyebrows microbladed was LIFE CHANGING. I know that sounds a little over the top and you're probably rolling your eyes right about now, but stay with me. Microblading seriously changed my daily makeup routine and single-handedly boosted my confidence level. I may be discouraged about my weight, over-tired, teetering on a mental breakdown and surviving on coffee and Little Caesar's pizza, but at least my eyebrows are on fleek! Am I right?
As a busy mom, I'm lucky if I have time to shower and put mascara on. I wear leggings and sweatshirts on more days than I care to admit, but rolling out of bed without having to think about penciling in my eyebrows means one less thing on my mind! If you have thin to non-existent eyebrows like I had, then you feel me.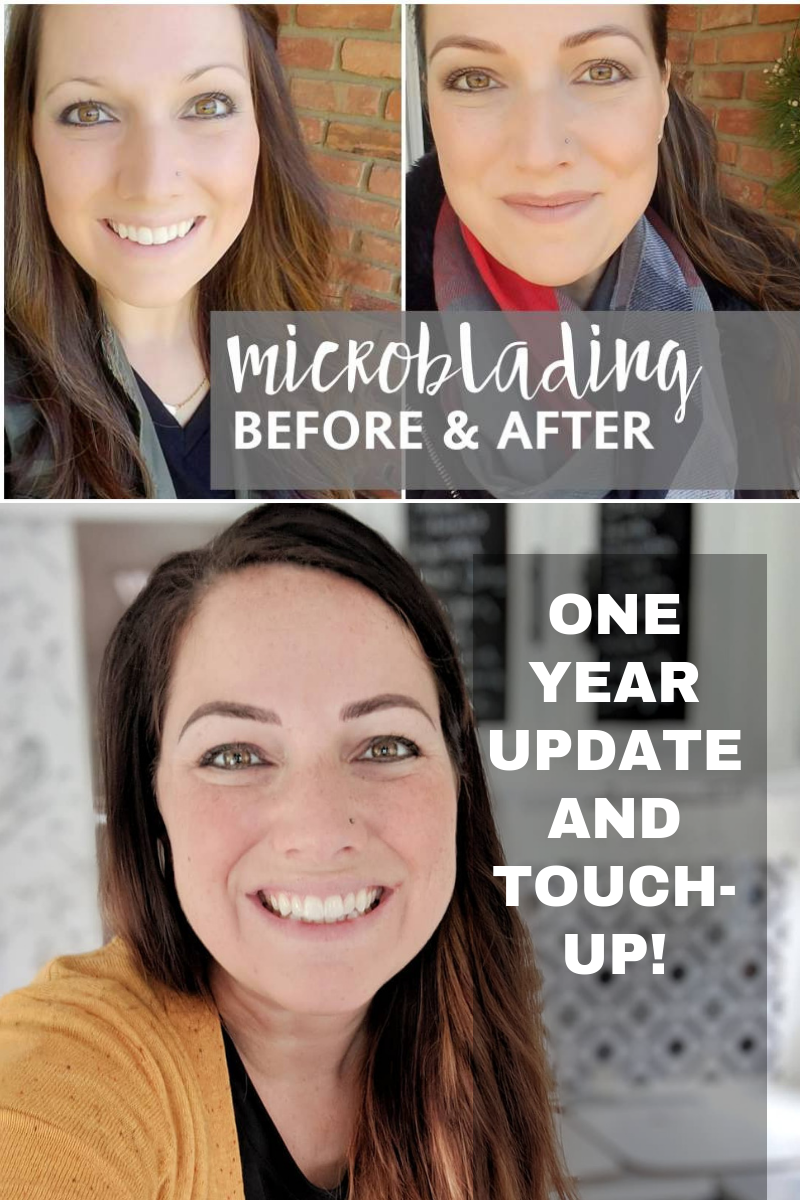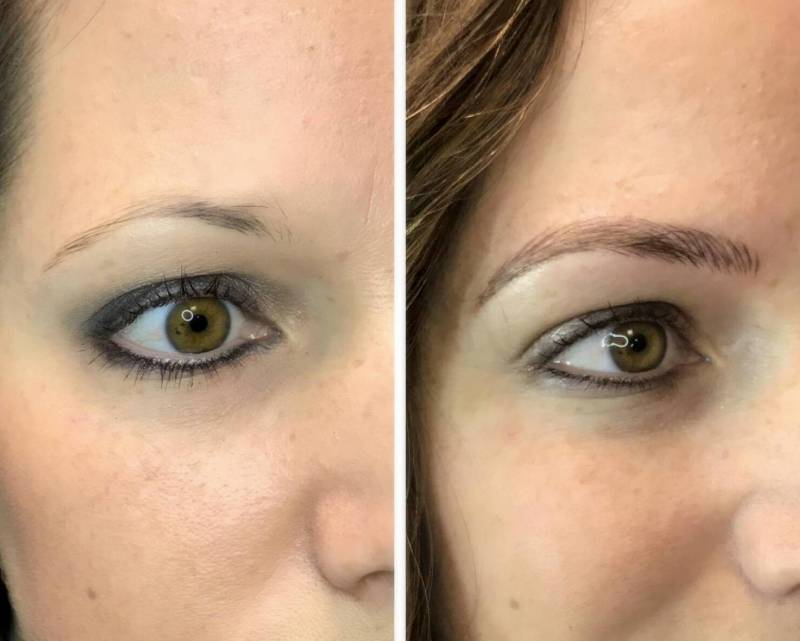 Did They Fade?
I felt like my retention was pretty good over the course of a year. A year after my microblading had fully healed (after the initial application and touch-up), I was still in love with my results. Compared to what I had started with, I felt really good about my brows. I went in to have my eyebrows waxed by Mary a few times during the course of the year and she was pleased with my results as well. While Mary said she could tell they had faded slightly, I really hadn't noticed.
Why Did I Choose to Get a Touch-Up Done?
Because I was originally so cautious and a little scared to go too dark, it took me a while to realize I wish I had gone bolder. Mary does such a great job of listening, and she knew I was afraid. I had such tiny brows and I was afraid of going too dramatic. But, after a year of getting used to actually having full brows, I asked her what she would recommend I do next.
Mary recommended a one-year touch-up
She let me know that it would be quicker than the first application and the cost would be less. She believed a touch-up appointment would give her the opportunity to add in extra hair strokes and create more definition. This would achieve the bolder look I was going for!
What Was the Touch-Up Appointment Like?
I arrived about 1/2 an hour early to have numbing cream put on my brows. Then, I followed Mary to her area of the salon and laid down on the table. This, of course, was all familiar now! Because she had already done the work of shaping and choosing a color the first time, this round felt like a breeze. Mary got started, working her magic, and I was done in about an hour.
What Was Healing Like This Time?
Healing was much quicker this time around. Mary instructed me to wipe my brows with a damp piece of gauze several times on the first day. Applying firm pressure, gently wipe the brow in the direction of the hair growth. This really did cut down on the amount of scabbing that forms as they heal. My brows were a little red the first day, but after that, they looked great! I did not have large patches of scabs or flaking like I did the first time.
Mary provides little sample sizes of Hustle Butter to keep on your brows as they heal. She recommends no more than a rice size portion, divided between your two brows.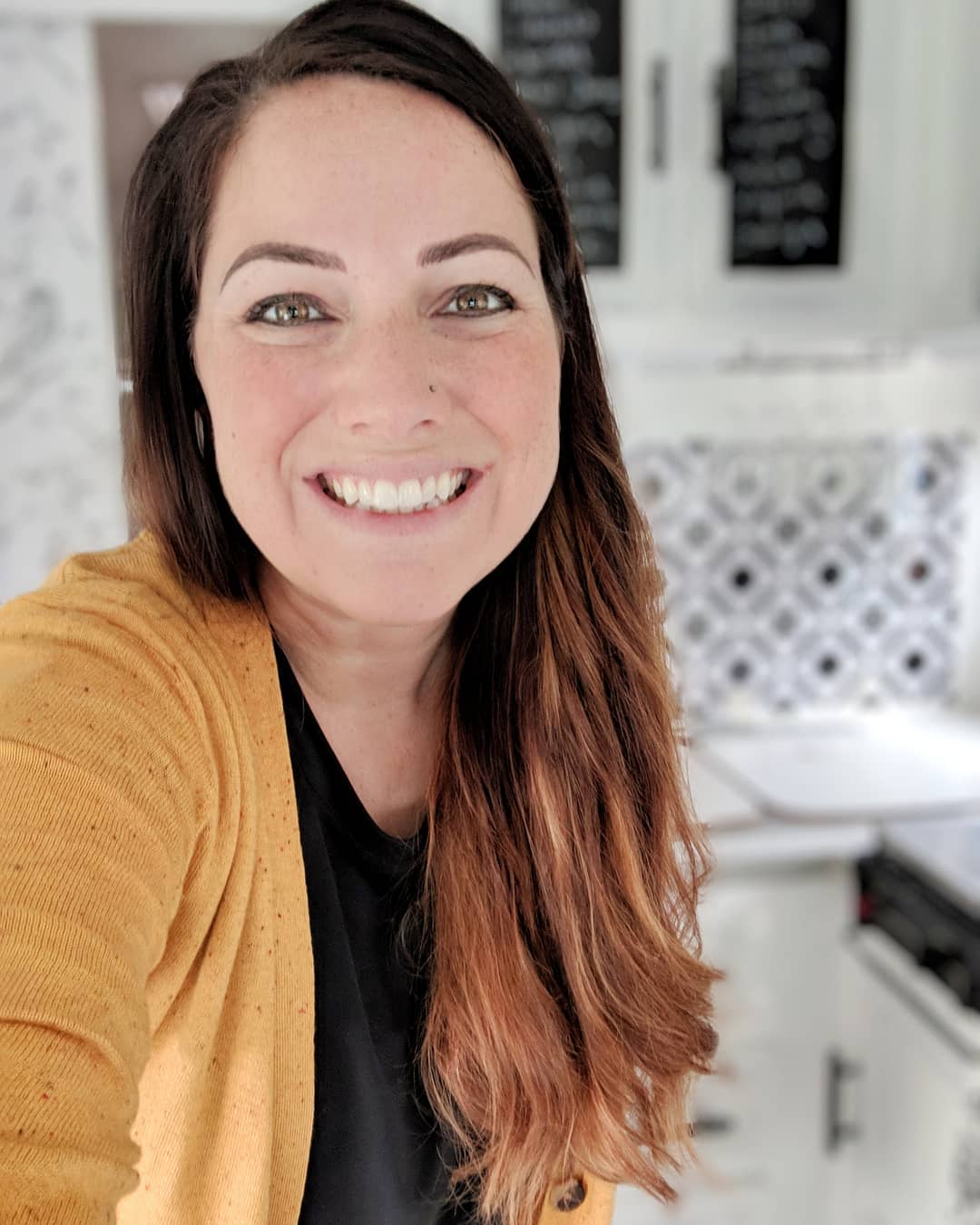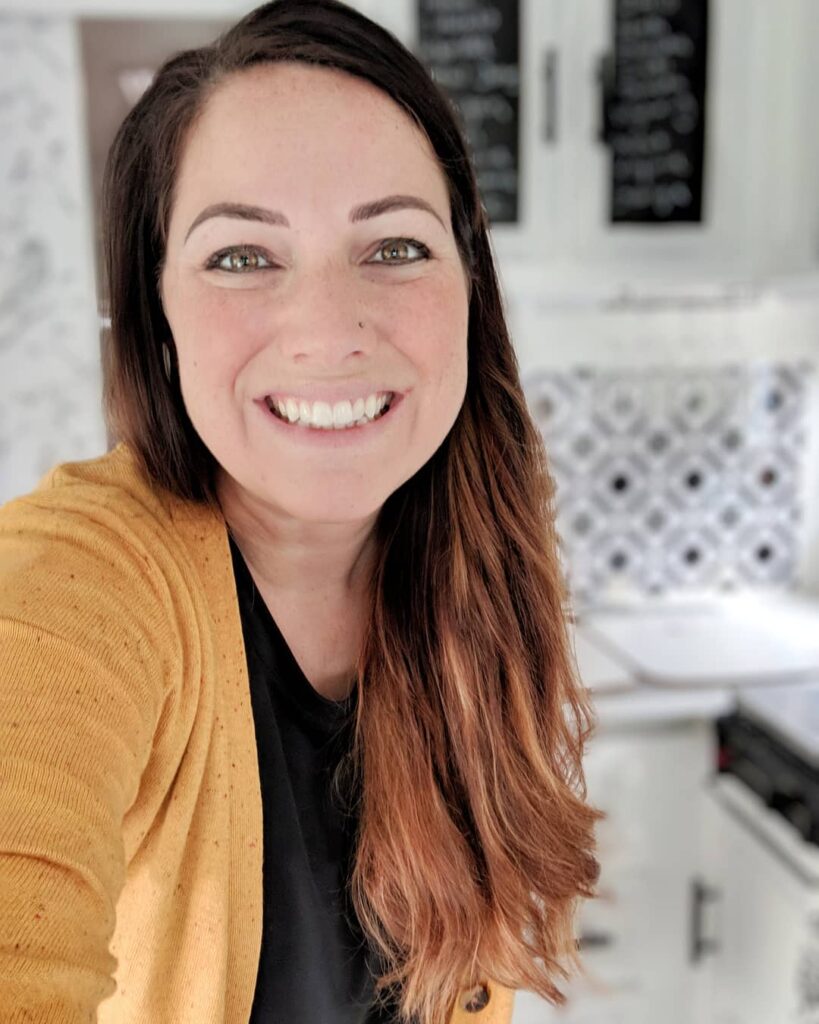 For More Information
Find out more about Charisma Salon here: Charisma Salon and Day Spa
Follow Mary on Facebook here: Makeup and Microblading by Mary
Follow Mary on Instagram here: Makeup and Microblading by Mary
Call Charisma Salon directly to book any appointments, or send Mary a message on facebook with any specific questions you may have and don't forget to mention my name!