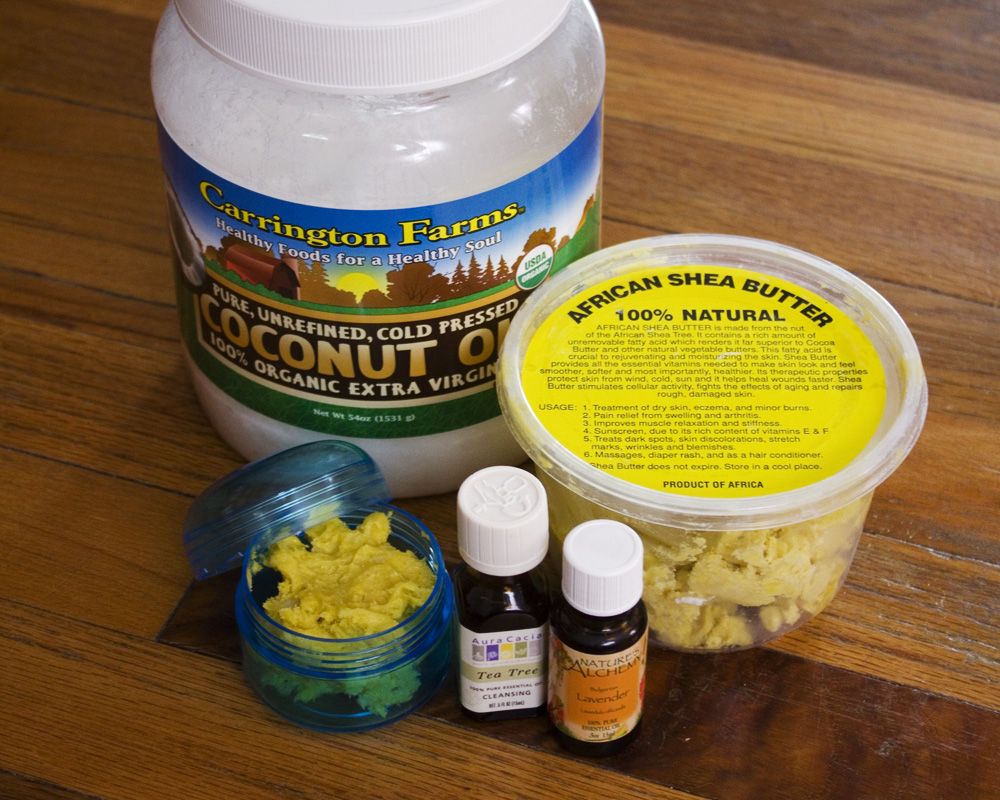 Hello! I'm Stacy from Flights of Delight, and I have a passion for living life joyfully and intentionally. God blessed me with an abundance of creativity, and I enjoy blogging about all the great ways I put my skills to use, including decor, photography & design, natural personal & home care, and whatever else strikes my fancy.
I'm very excited (and honored) to be a contributor here at All Things With purpose, and today I am going to teach you how to make my Miracle Skin Cream. This is a rich, natural body butter to help repair dry, irritated skin. It's also great for soothing and healing minor rashes. Because it is made with simple ingredients, it is quick and easy to make, and you will have the peace of mind knowing that toxic chemicals aren't hiding in it. Let's get started!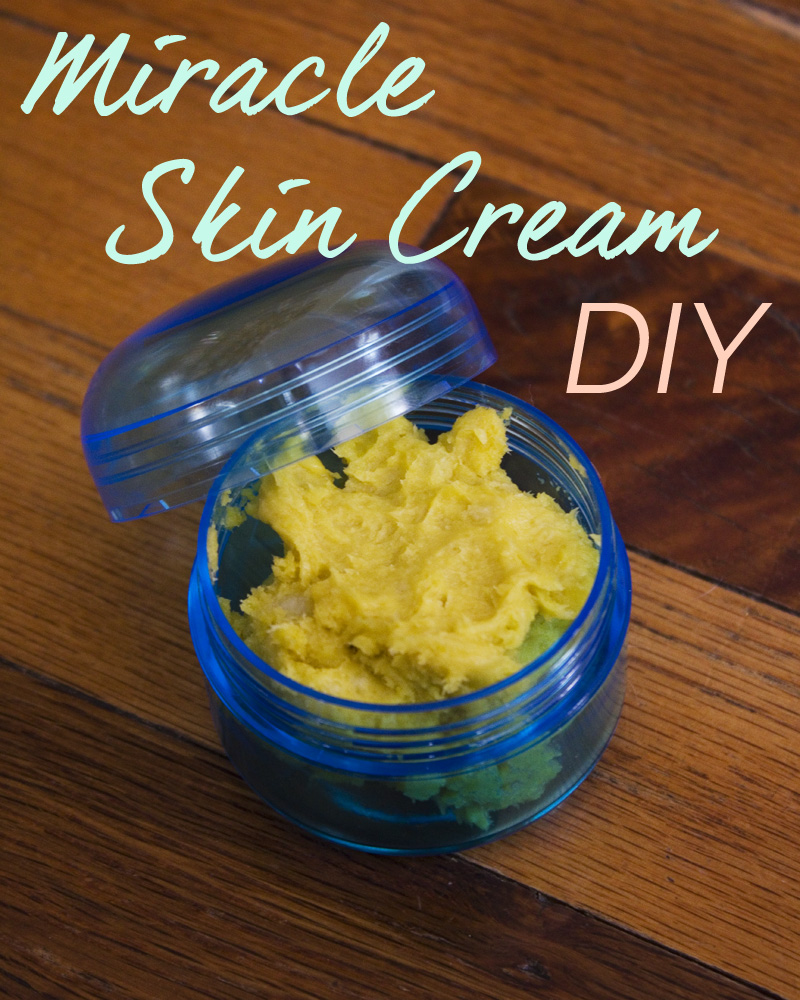 Miracle Skin Cream DIY
Here's what you'll need!
Supplies
1 Tablespoon Organic Extra Virgin Coconut Oil
3 Tablespoons Raw Shea Butter
2 Drops Tea Tree (Melaleuca) Essential Oil
2 Drops Lavender Essential Oil
Small Mixing Bowl
Spoon
Small Jar or Seal-able Container
Instructions
Mix the Coconut Oil, Shea Butter, Tea Tree Essential Oil, and Lavender Essential Oil together in a small mixing bowl until well combined. Transfer to a small seal-able container.
Use this skin cream just like you would any other lotion or body butter. Just rub it into dry or irritated skin as needed. The skin cream will be a little greasy at first, but it will soak in after a short while.
I struggle with eczema, and this lotion takes care of any minor irritation, especially if I catch it early. I also like to use it as an overnight facial moisturizer.
About the Ingredients
Tea Tree Oil and Lavender Essential Oil are widely used for their skin healing properties, and, among others, have anti-inflammatory properties. To purchase essential oils, I recommend Plant Therapy. You can often find them at your local health food store, as well.
Coconut Oil and Shea Butter are very moisturizing, and you can find them online here: Coconut Oil, Shea Butter or at your local health food store. I have also had great luck with finding quality coconut oil at Costco.
You Might Also Like…
DIY Sugar Scrub with Chamomile Tea