I have an early Mother's Day present from my Mother-In-Law. FREE Babysitting!! So, I planned a Mom's Night Out for tonight. The first action item was finding something new to wear. Where else would I head, but
Goodwill of Mid Michigan
!! Women's Shirts are $4.49, but today with your FB coupon your entire purchase is 30% off and tomorrow your entire purchase is 50% off. Yeah, I couldn't wait, but I'll probably be back tomorrow, too :) Check out FB tonight to see what I end up wearing!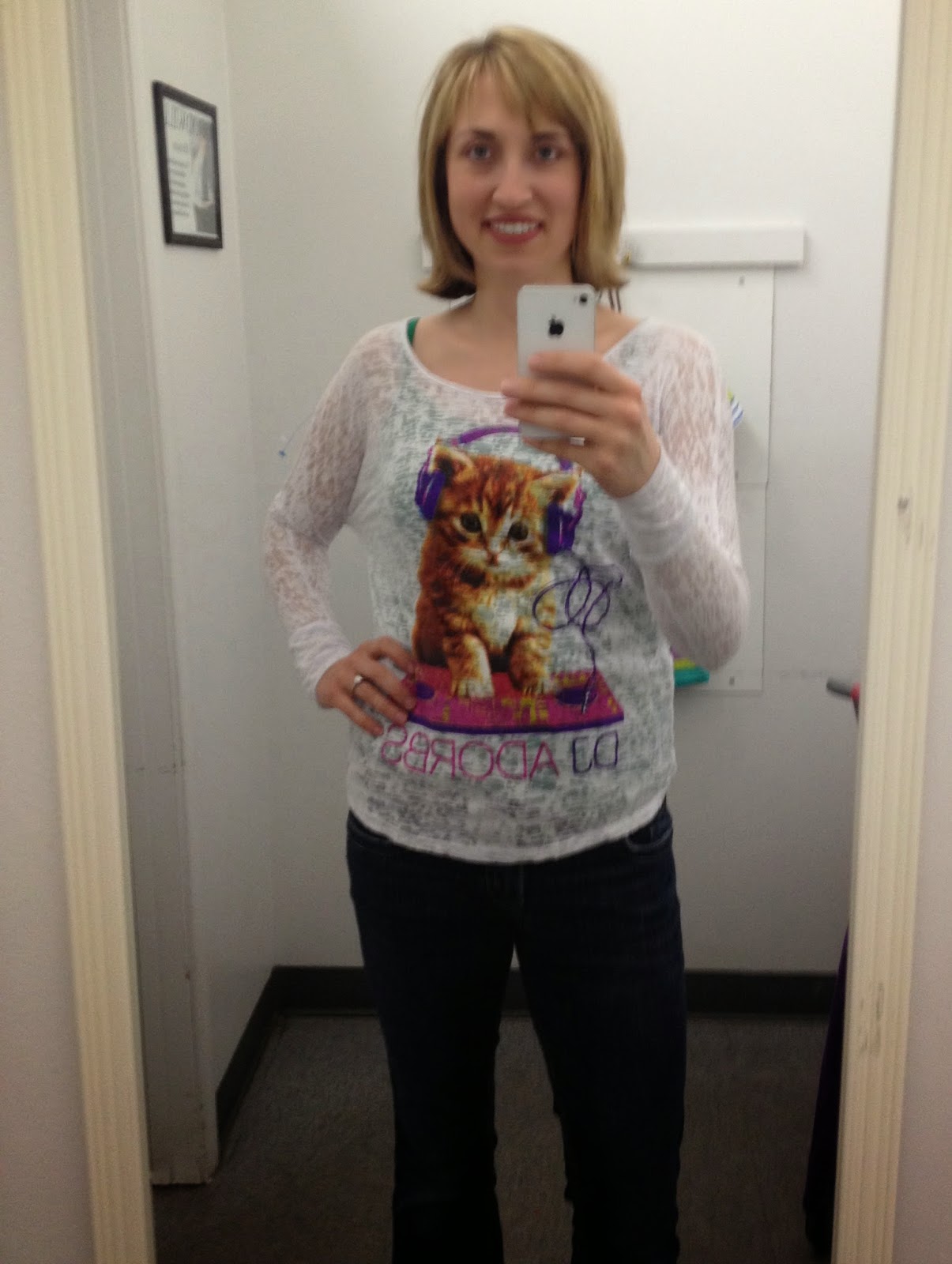 What visit would be complete without trying something crazy on for fun!!
Shoes are a definite weakness of mine. Especially for Natalie!!
For $2.99 a pair you can understand why.
Did I mention they are new from Target?!?!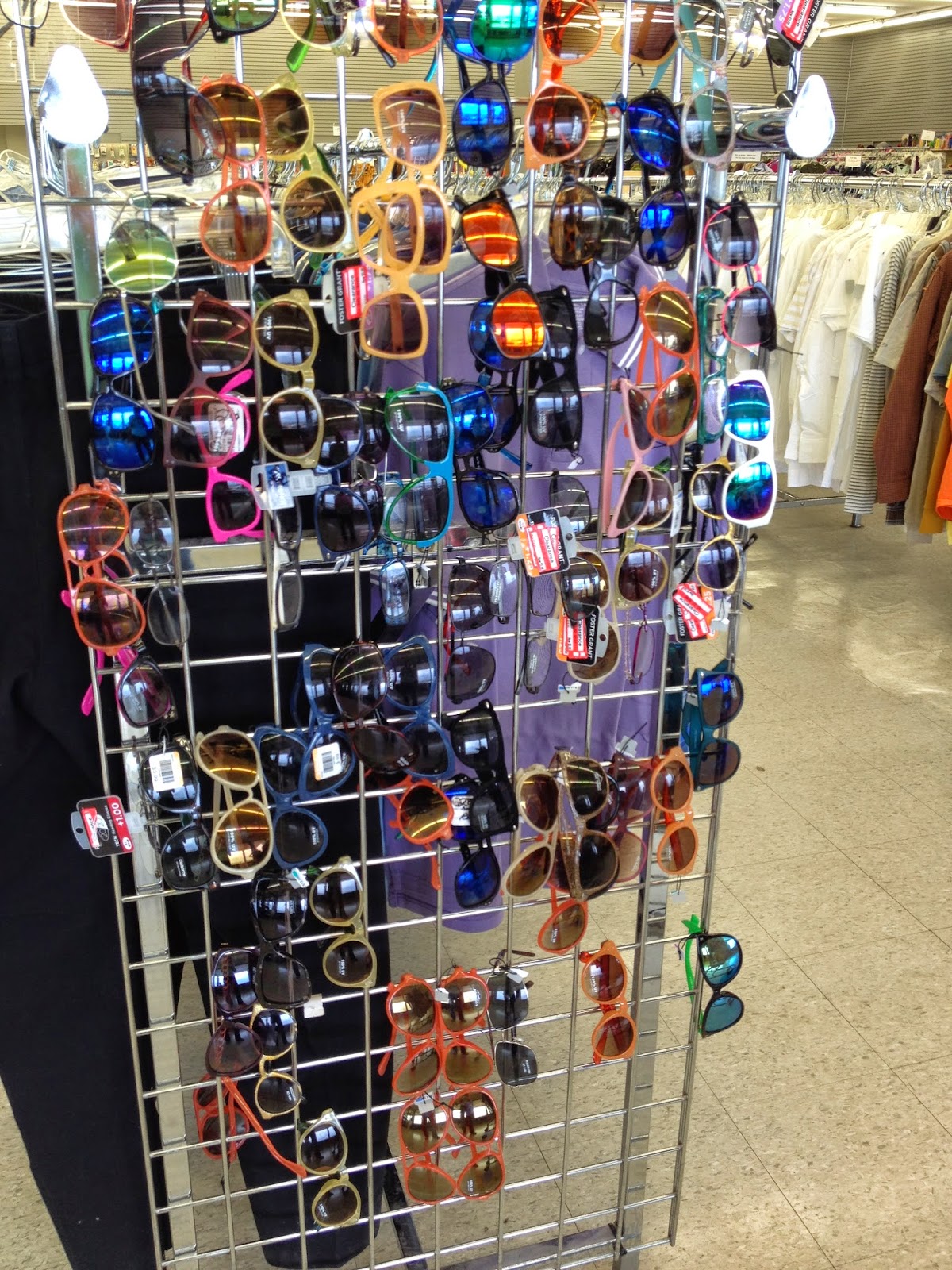 Yup, it's time to replenish your sunglasses stash. ~Julia