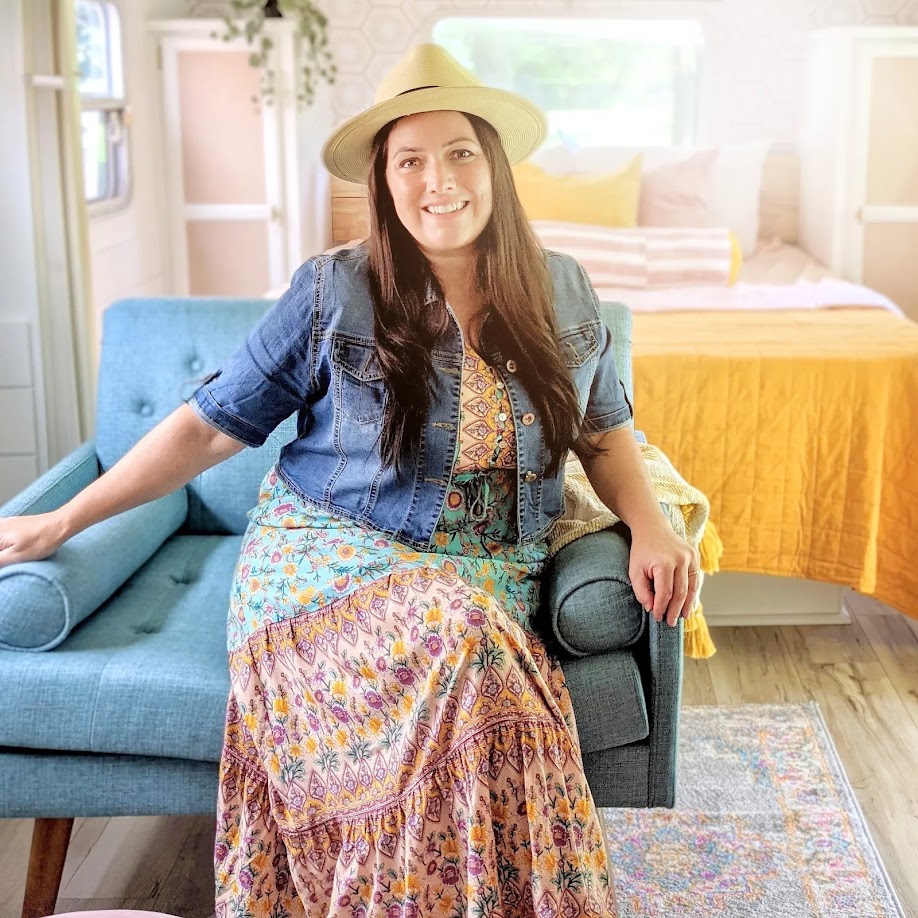 Amazon Fashion
I am a huge Amazon Prime shopper. I don't have a lot of time to run to the store, so I do most of my shopping online. I am more of a purposeful shopper in the sense that, I don't shop unless I have a very specific thing I'm looking for. I use very specific key words when looking for clothing online. My go-to search words are: flowy, tunic length, boho tunic top, boho dress, tiered dress, kimono, kimono cardigan, etc.
Layering and Transition Pieces
We're constantly going between Florida and Michigan right now, which makes shopping for clothes a little tricky. I like buying pieces that can be layered and used in the Summer or the Winter. I love lightweight dresses that can be warn over leggings, with boots and a sweater when it gets cold. Find links to my current favorites below or visit my Amazon shop!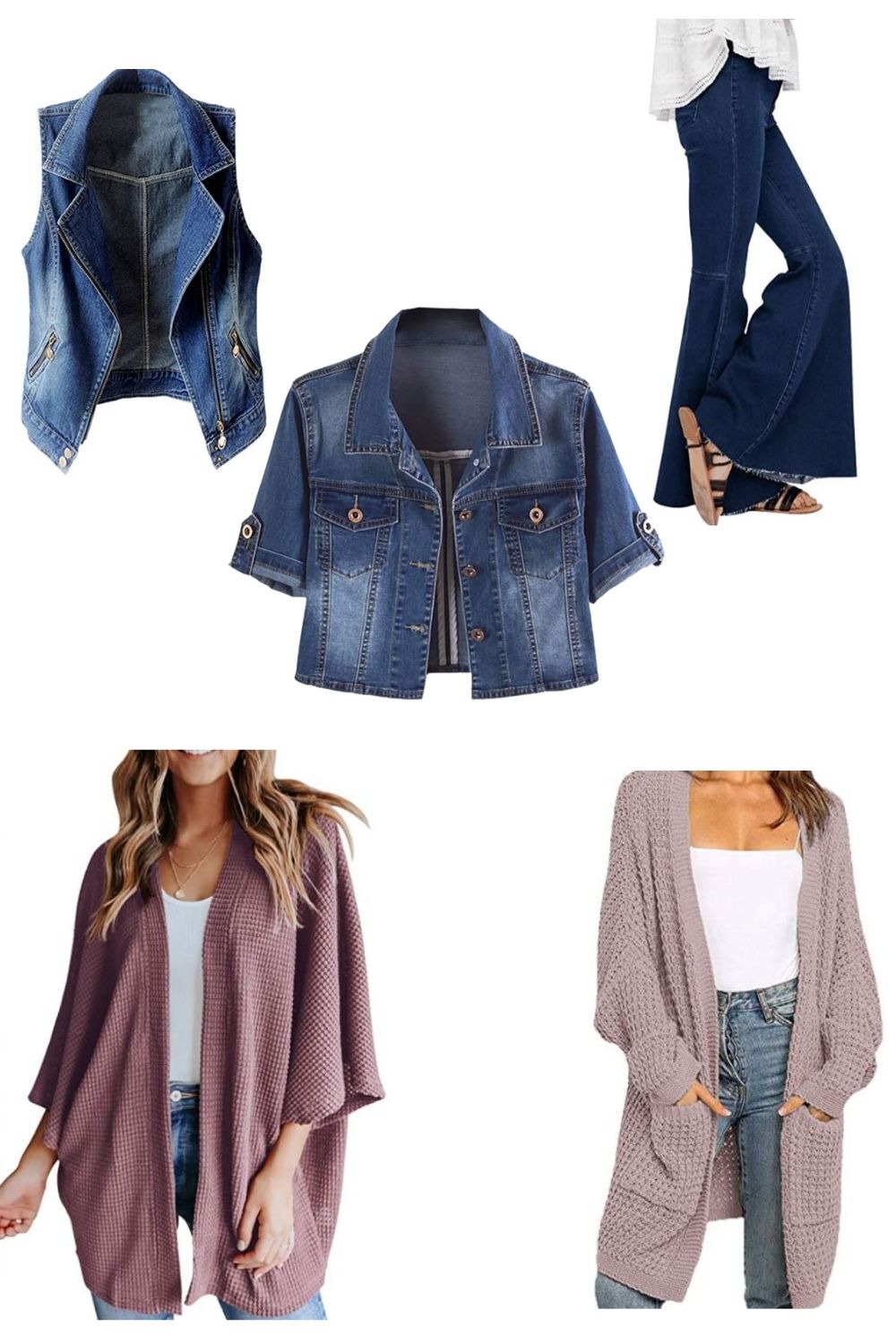 Links: Jean Vest – Short Sleeve Jean Jacket – Flare Jeans – Waffle Knit Cardigan – Cable Knit Cardigan
*Note for short people: I love the fit of these high waisted flare leg jeans, they are the perfect amount of stretch. But, I had to cut about 5 inches off the bottom! It was nice because they already had an unfished hem, so cutting it off was super easy.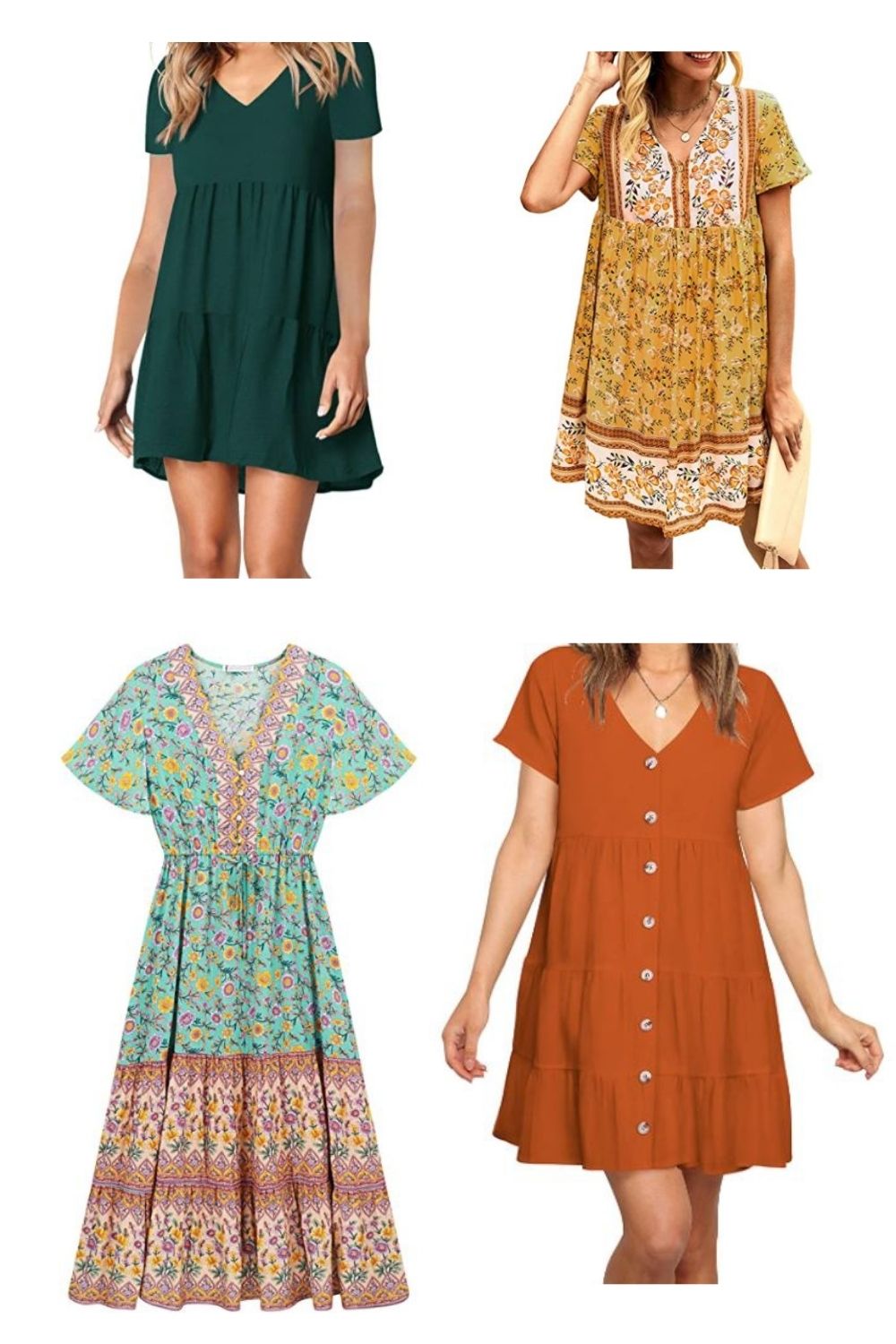 Links: V-Neck Tiered Dress – Yellow Dress – Long Dress – Button Front Dress
*Each of these dresses comes in different colors!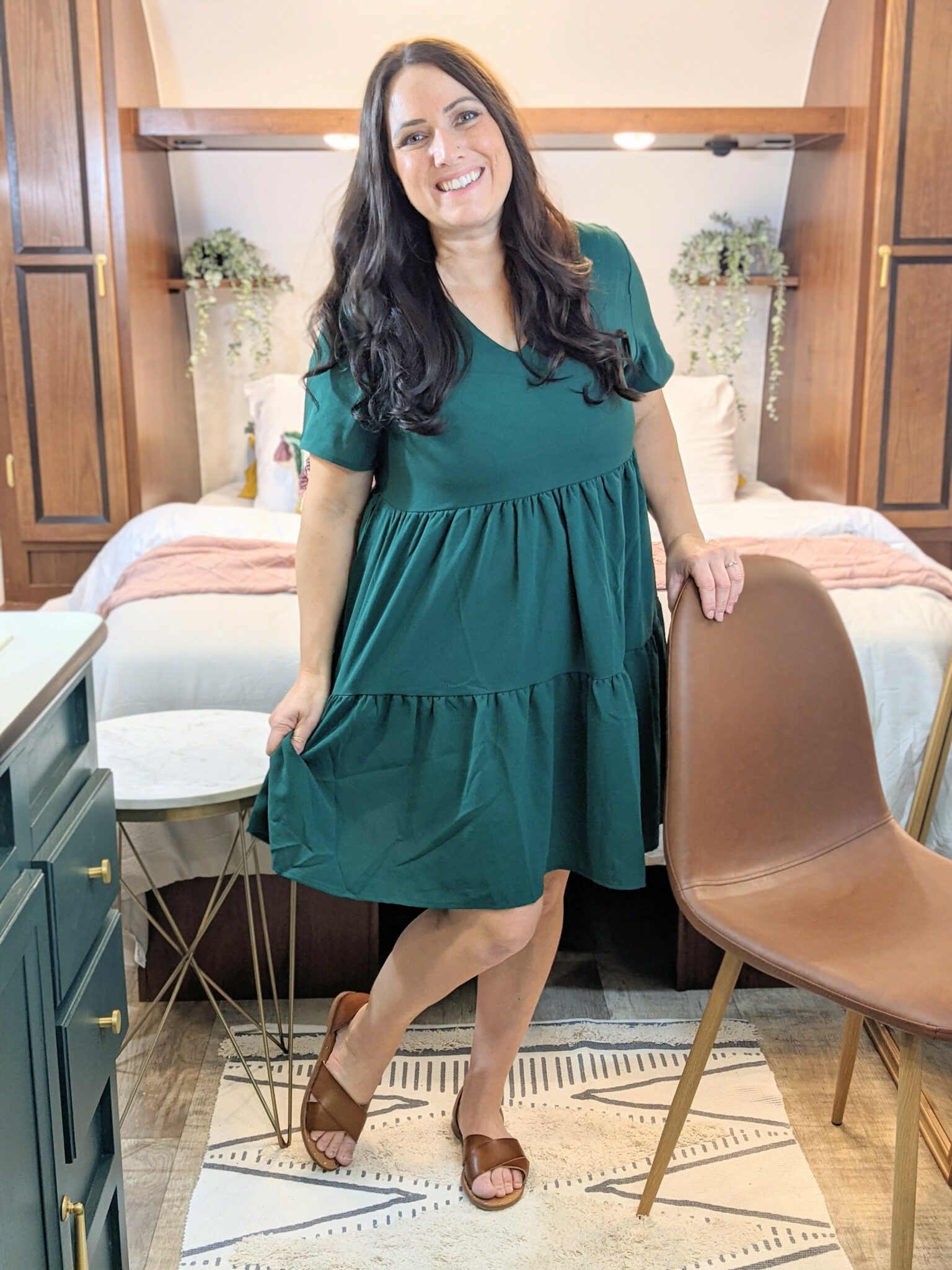 I honestly never guessed I'd be wearing flare leg jeans again, but here we are!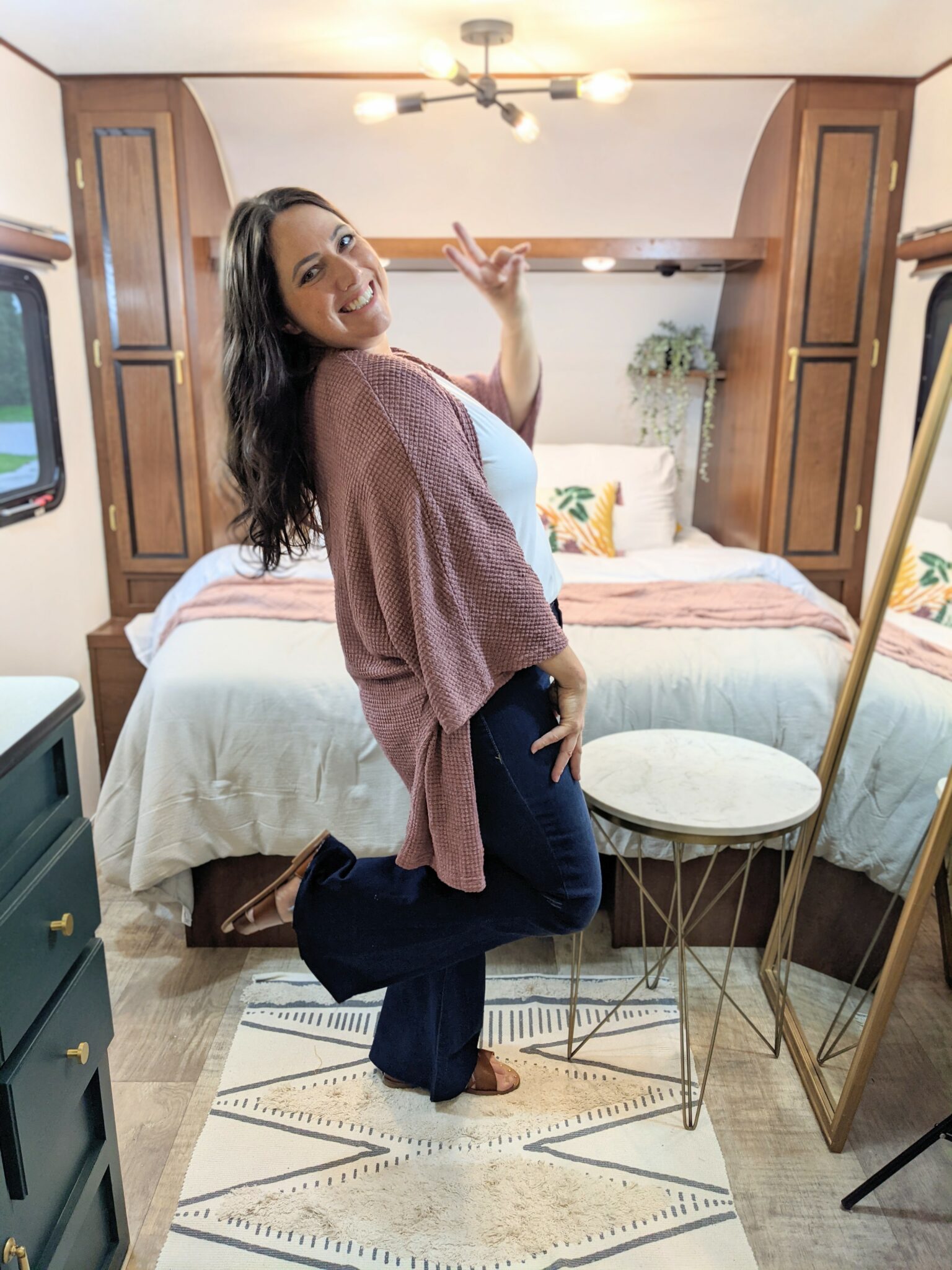 For more of my favorites, checkout my Amazon Page!