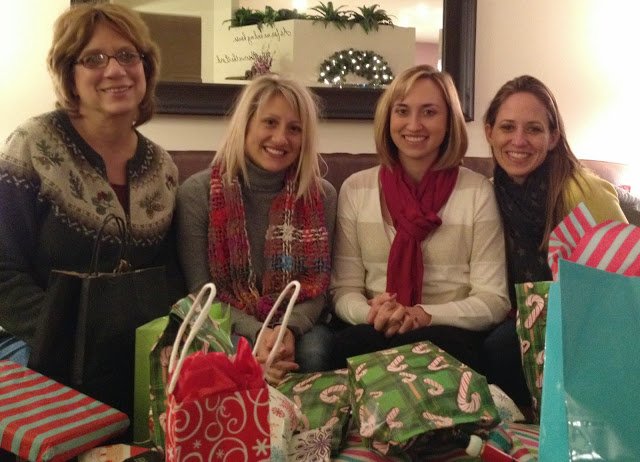 Ok, Ladies, this was such a fun party. Two years ago a friend of mine, Michelle, planned a Favorite Things Party. Everyone was supposed to bring 10 handmade items. We all placed our creations in the center of the room. Then we enjoyed appetizers which she and her co-host provided.
When it was time to start the gift exchange, we drew numbers. We sat in that order and the first person selected an item from the table they wanted. When it got to the last person, that gal picked twice and it went back in reverse order and continued until all the gifts were gone.
This year things went slightly different. I offered a little less time for preparation, so my co-host and I opted for a gift value of $6 or less. You could buy or create. We suggested everyone bring 5 of their favorite things. Then we each went around picking and just kept rotating like a clock. Each participant also brought an appetizer/dessert or drink.
I was busy decorating for Christmas before Thanksgiving, but of course we couldn't have a favorite things party without a Christmas Tree and trimmings.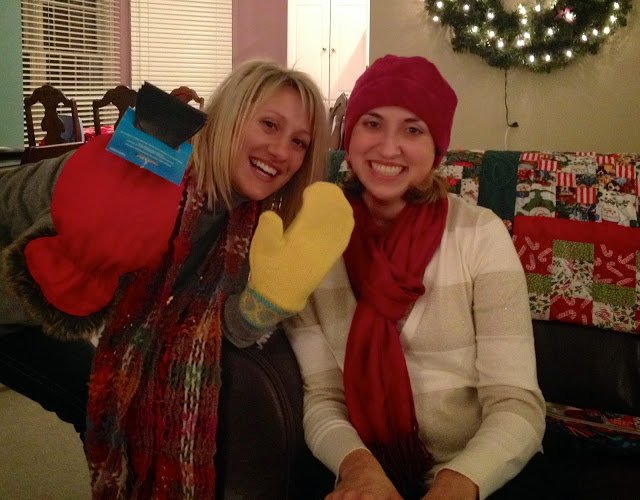 So what in the world should you make or buy?
Here are some ideas that others have done in the past
1. Homemade Scrub in a Mason Jar
2. Crushed Oreos and Cream Cheese Balls covered in Chocolate
3. Pens with Plumes attached with fun Duct Tape
4. Stockings
5. Homemade Salsa and Chips
6. A reuseable tote from Target with a Magazine tucked inside
7. Gloves
8. Aprons
9. American Girl Doll Sleeping Bag (wonder who brought that :) You can find the pattern here.
10. Shoe Jewelry Holder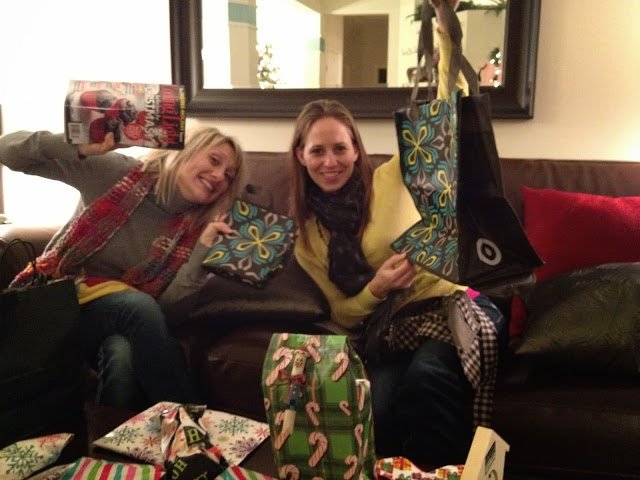 Just think of your favorite things!
One friend even went to Goodwill the day of the party and just went crazy getting fun stuff!! Don't let budgets be a problem!!
I suggest scheduling your party the middle of November. With so many Christmas Parties, it's nice to not add to your stress or your guests by putting in the midst of everything else. You are giving everyone a jump on their Christmas Shopping your just providing them with some fun items :)
~Julia
p.s. My new hat not only matched my stylish scarf, but also the cranberry coveralls and hooded sweatshirt that my husband bought me last Christmas. This is the second time I wore them :)