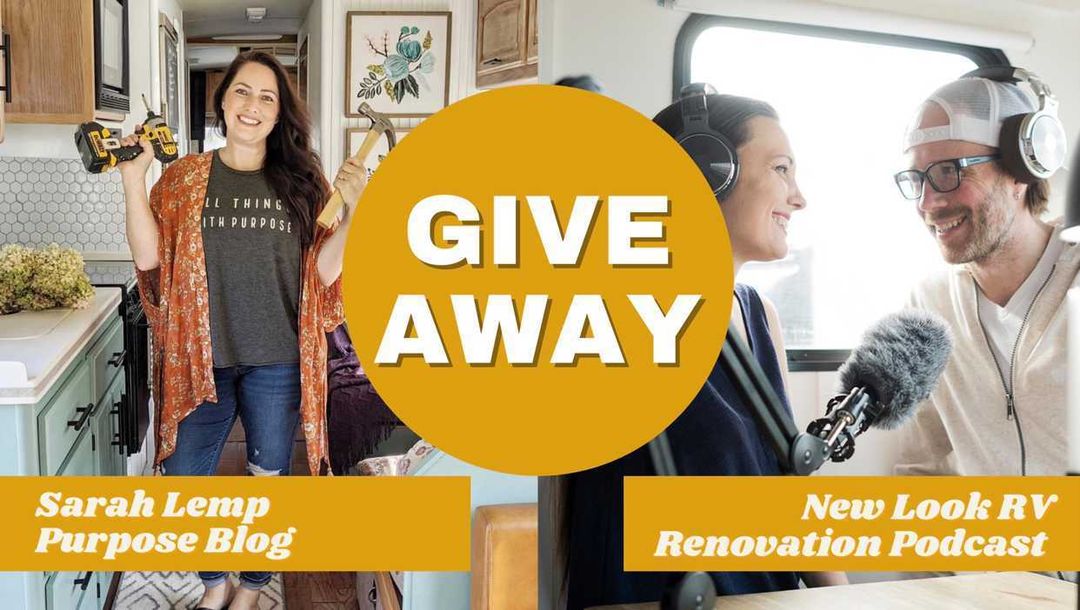 RV Renovating Podcast
Today I want to share a couple exciting things with you! I was invited by April & Derrick Look of New Look RV Renovation to join them on their RV renovating podcast. I have enjoyed listening over the last several months as April and Derrick have interviewed several talented renovators. You can listen to their podcast on any of your favorite podcast apps, or watch it on YouTube!
Giveaway Details
I am joining New Look RV today for their 10th episode and to celebrate, we are hosting a giveaway over on Instagram! We are giving away a set of Apple AirPods, an RV renovating shirt and a copy of my book! Head over to my Instagram account for all the details: @purposeblog
---
Watch the podcast below!