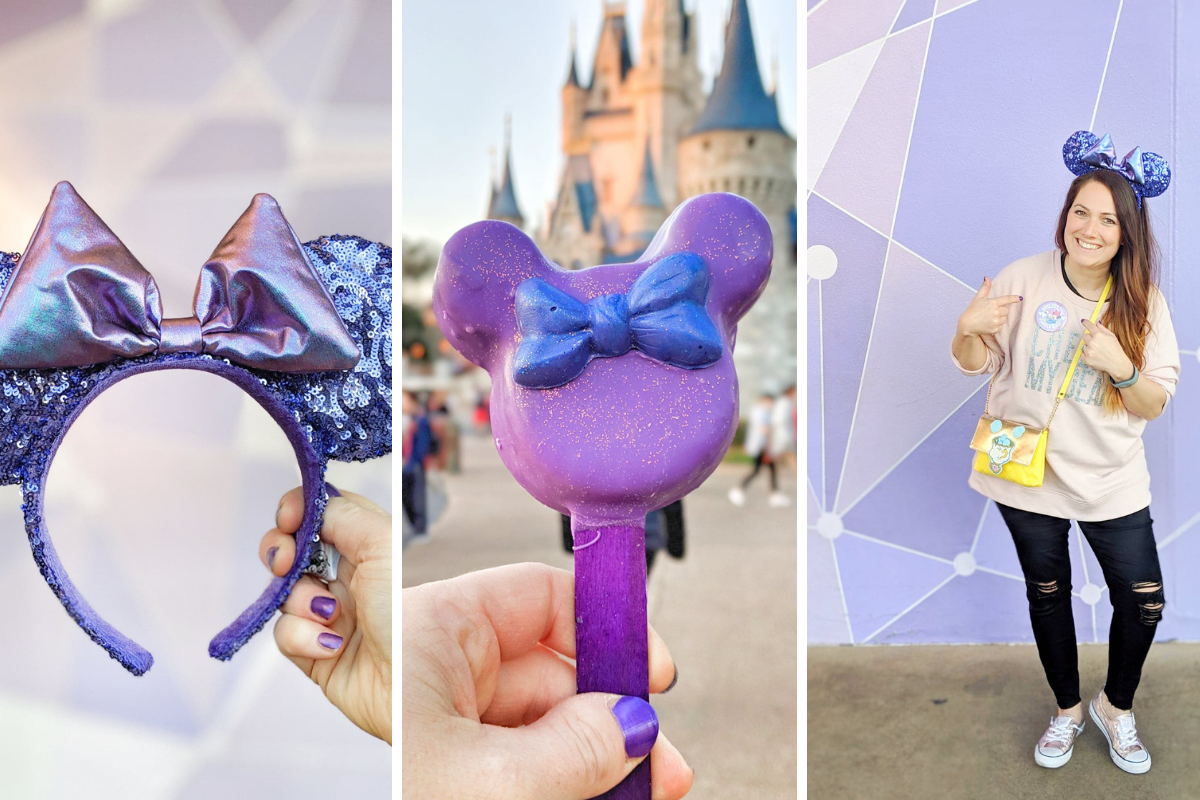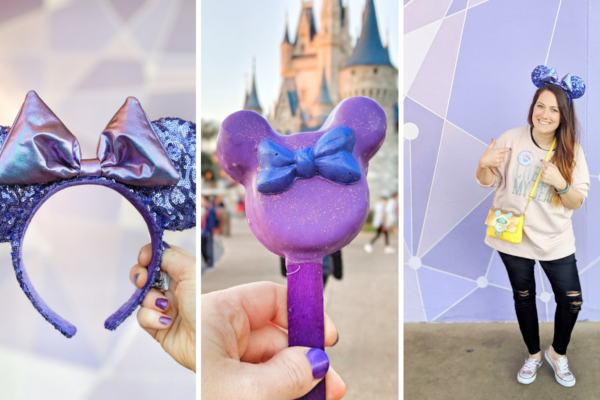 Purple Potion
Move over Rose Gold and Millennial Pink, the new color of the year at Disney World and Disneyland is Purple Potion!
I had so much fun hunting down all the rose gold treats at Disneyland and Disney's California Adventure this past year. Which is why I was so excited to learn that this new color was debuting the day before we arrived at Disney World for a conference! Because it was BRAND NEW, we had a little trouble hunting down purple treats inside the Magic Kingdom. We walked from cart to cart asking where to find them and got a lot of puzzled expressions. We finally found someone who explained that more things are on their way.
Purple Potion seems to have hit Disneyland first, and purple treats are more readily available there. But rest assured, the purple crazy is taking Disney World by storm and will soon be found all throughout the parks!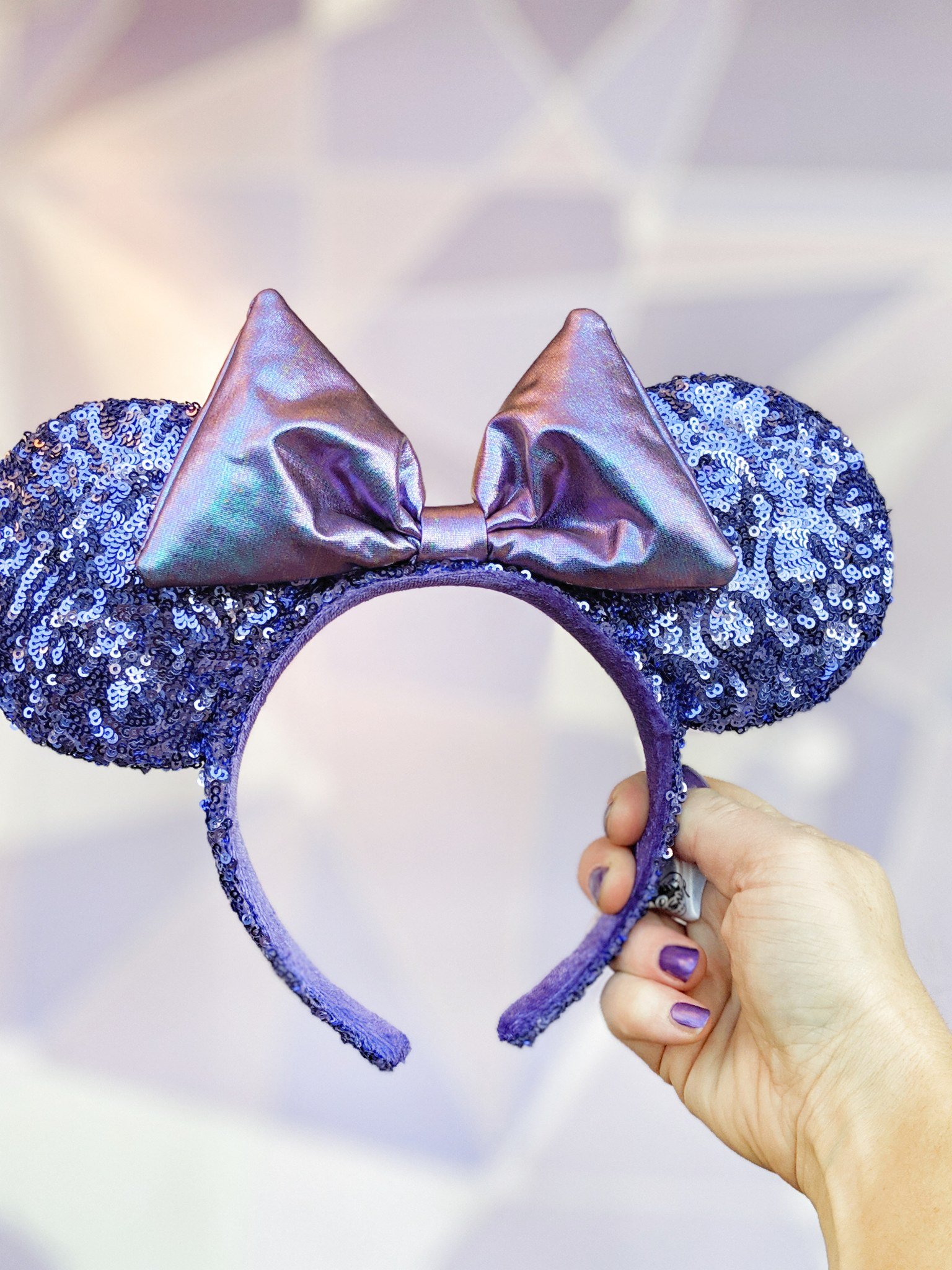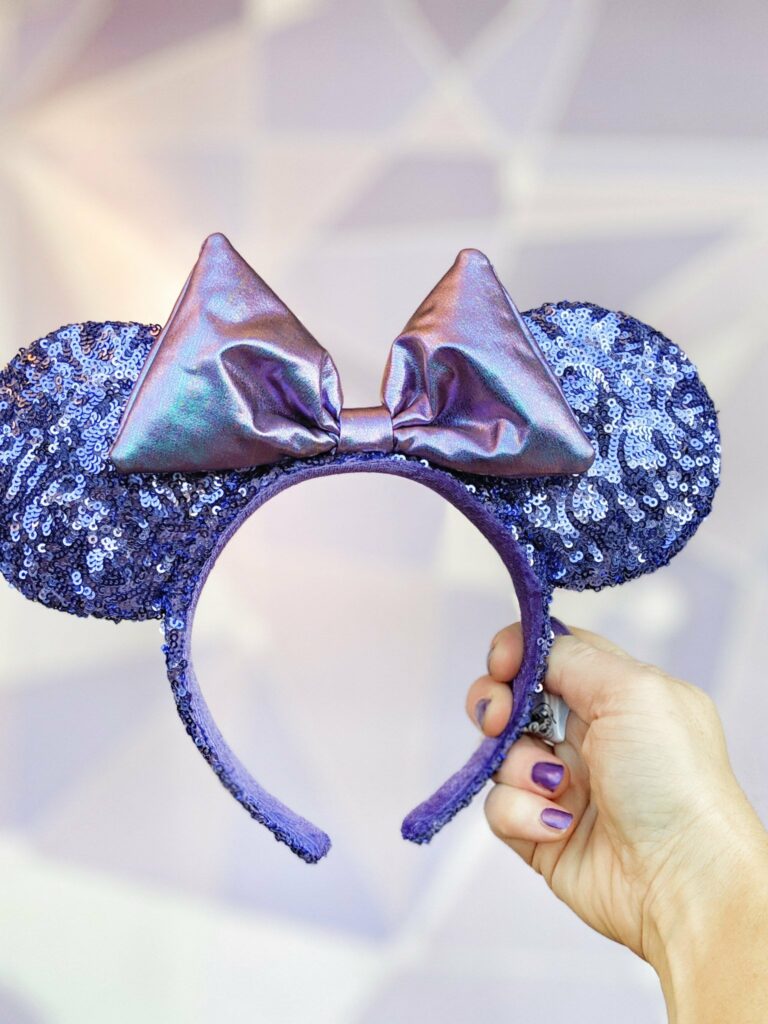 Purple Clothing and Accessories
The good news is, as of now, you can find purple ears and accessories everywhere! We found them at the World of Disney and Disney Style stores at the Disney Springs shopping area. We also found them in every Disney resort hotel's store and almost every store within the Magic Kingdom. The largest selection was definitely at the World of Disney store at Disney Springs.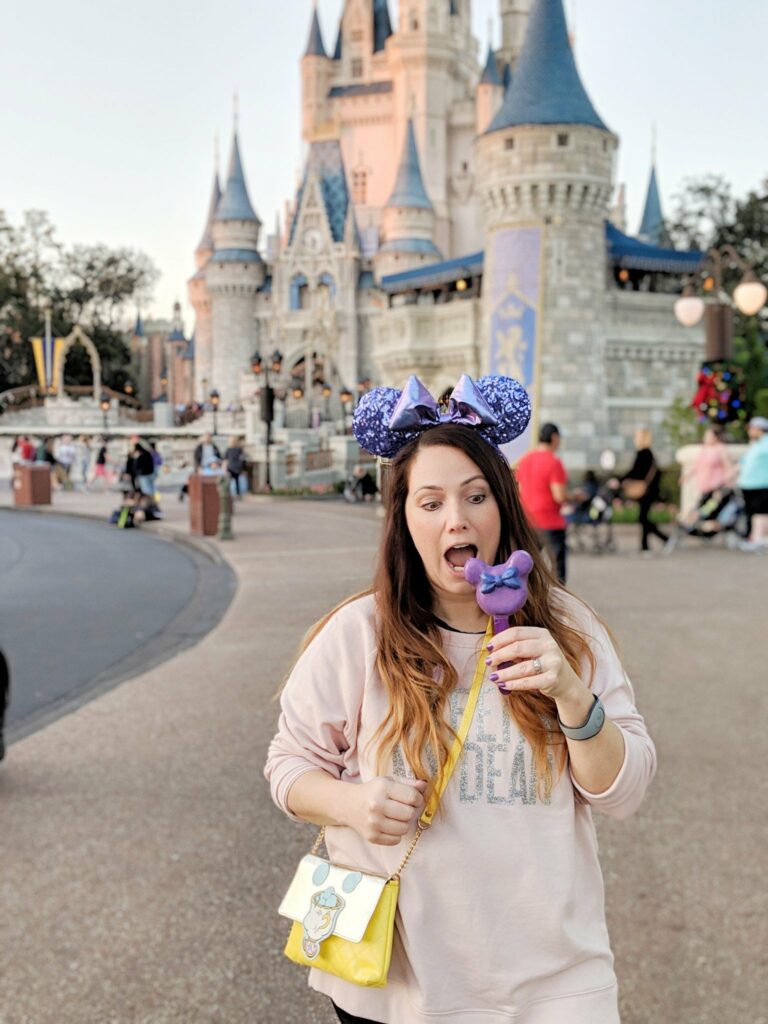 Find this yummy Purple Cake Pop at the Castle Cart
to the right of Cinderella's Castle in the Magic Kingdom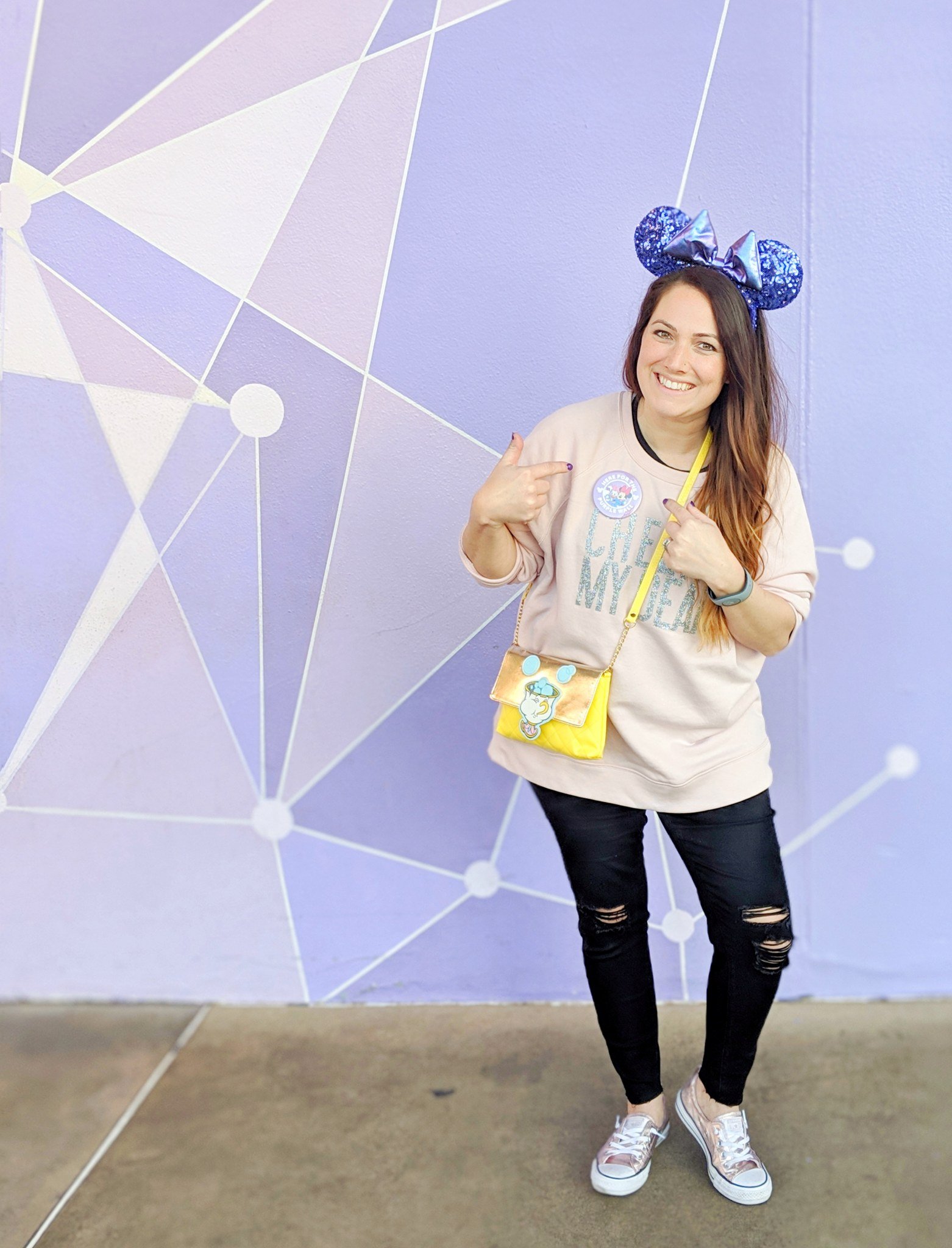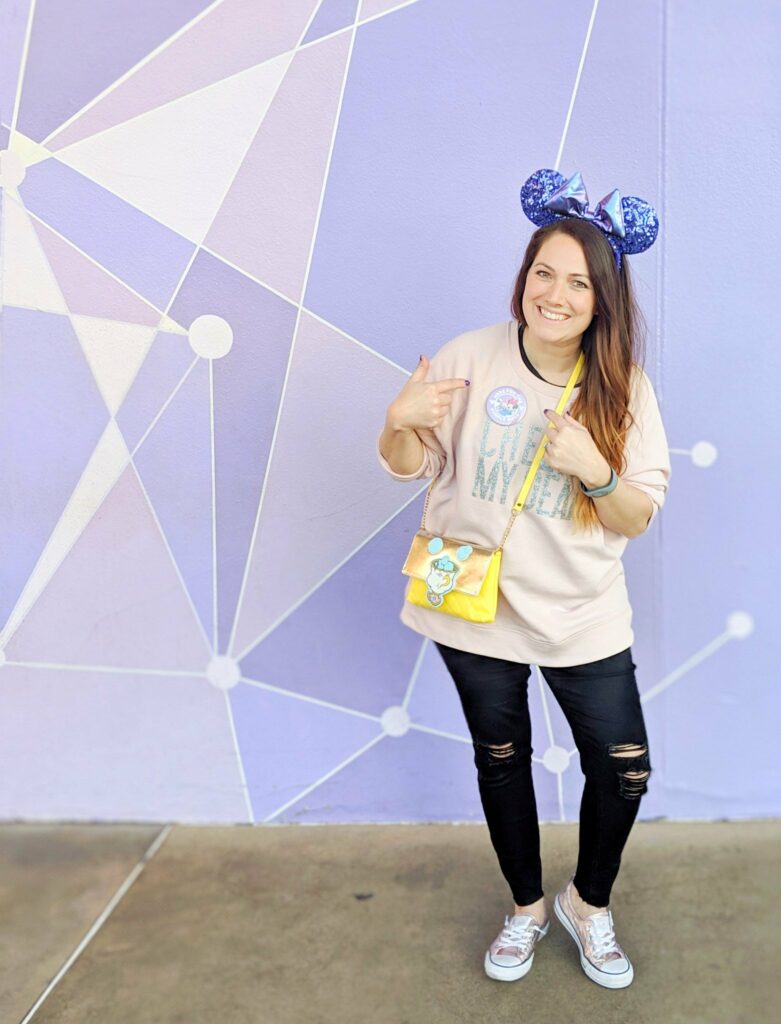 Don't miss a picture in front of the famous purple wall!
Find it to the right of the Tomorrowland entrance.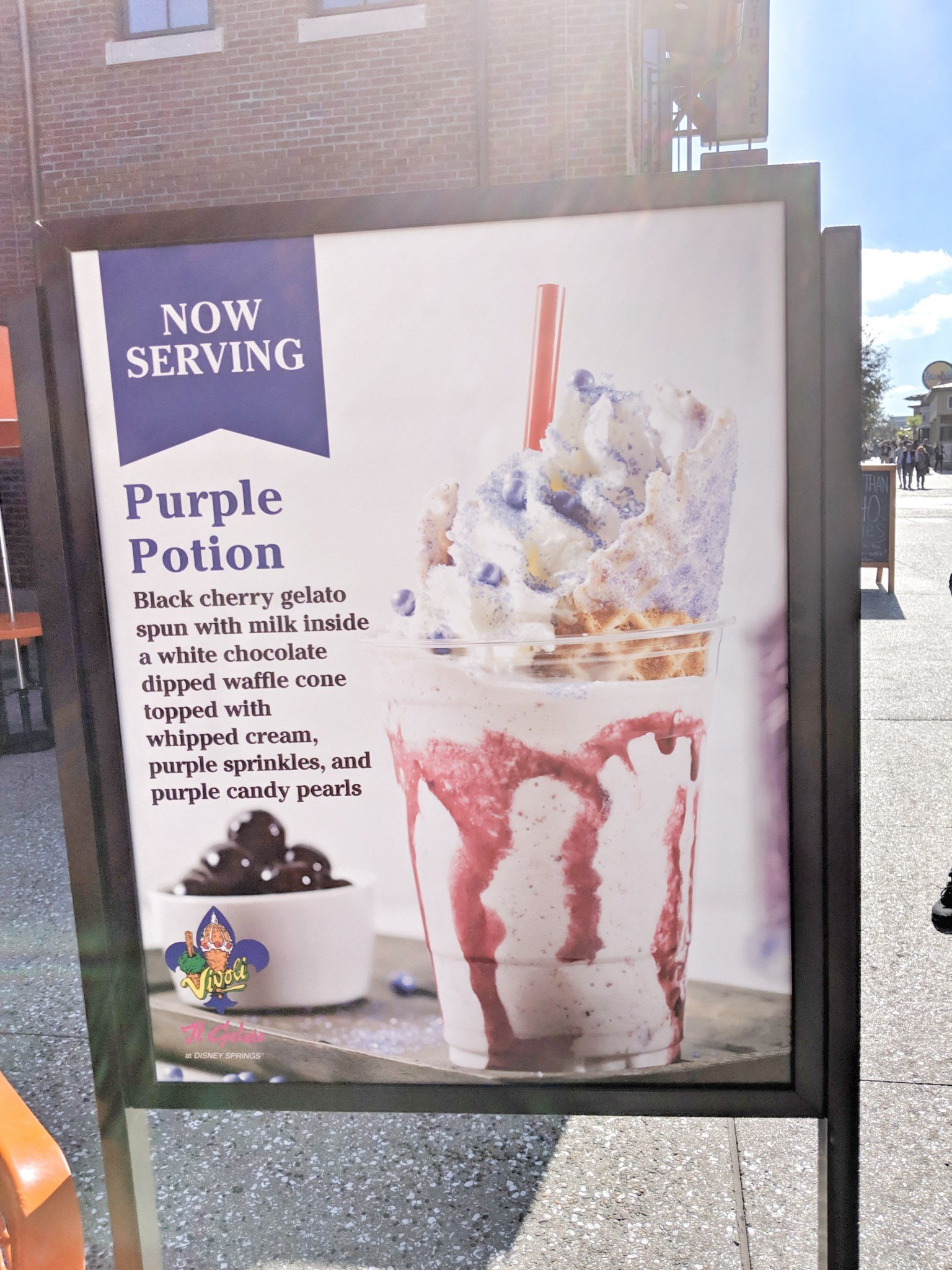 Disney Springs
Purple Potion Gelato – Vivoli il Gelato
Black cherry gelato spun with milk inside a white chocolate dipped waffle cone topped with whipped cream, purple sprinkles and purple candy pearls
Magic Kingdom
Purple Minnie Cake on a Stick – Castle Hub Cart
Minnie-shaped blackberry cake on a stick topped with a chocolate bow and coated in purple chocolate
Purple Wall Cotton Candy – Purple Wall Cart
Disney Resorts
Purple Starry Sky Cake – Disney's All-Star Resorts
Purple chocolate mousse, chocolate sponge, and dark chocolate with a galaxy glaze topped with galaxy sprinkles
Purple Galaxy Cupcakes – Pop Century, Art of Animation
Chocolate cupcake filled with raspberry marmalade topped with vanilla buttercream, galaxy glitter, crispy pearls, and chocolate ears
Purple Contempo Cupcake – Disney's Contemporary Resort, Contempo Café
Strawberry cupcake filled with purple sprinkles topped with lavender buttercream and purple Minnie ears
Black Raspberry Lemon Tart – Disney's Yacht and Beach Club Resorts, Marketplaces
Sweet sugar tart shell filled with black raspberry-lemon curd topped with black raspberry mousse, glacage, chocolate Mickey ears, buttercream, and sugar crispy pearls
Purple Blackberry Mousse Brownie – Disney's Wilderness Lodge Resort, Roaring Fork
Rich decadent brownie with blackberry mousse
Purple Cupcake – Disney's Port Orleans Resort
Vanilla cupcake stuffed with cotton candy topped with cotton candy buttercream, chocolate glitter ears, and shimmer chocolate crispy pearls
Purple Minnie Cupcake – Disney's Polynesian Village Resort, Capt. Cook's/Kona Coffee Bar
Vanilla cupcake filled with peanut butter and raspberry jam topped with purple buttercream
African Violet Cupcake – Disney's Animal Kingdom Lodge, The Mara
Vanilla cupcake with berry medley preserves topped with chocolate buttercream
Purple Starry Sky Cake – Disney's All-Star Resorts, Food Courts
Purple chocolate mousse, chocolate sponge, and dark chocolate with a galaxy glaze topped with galaxy sprinkles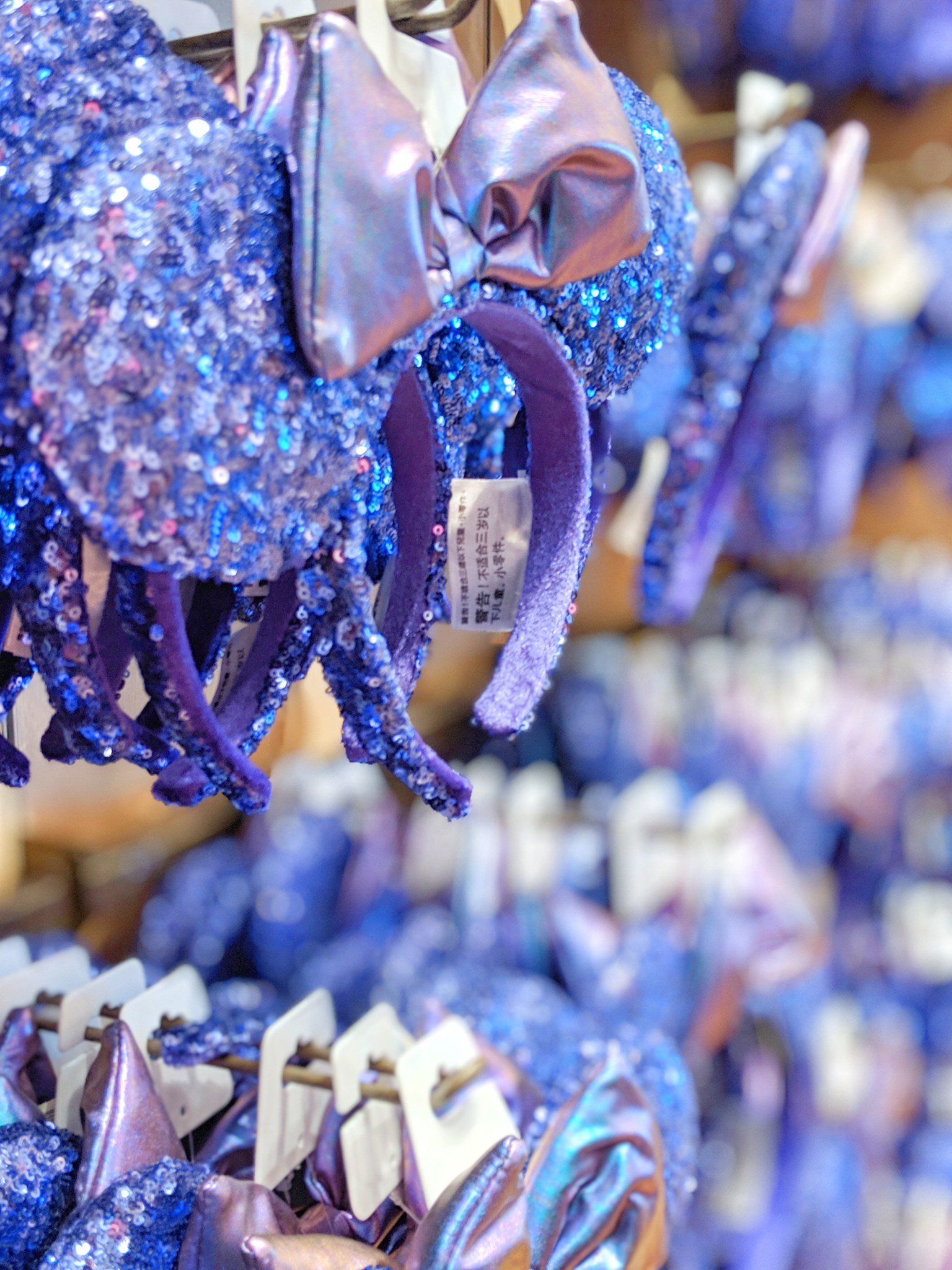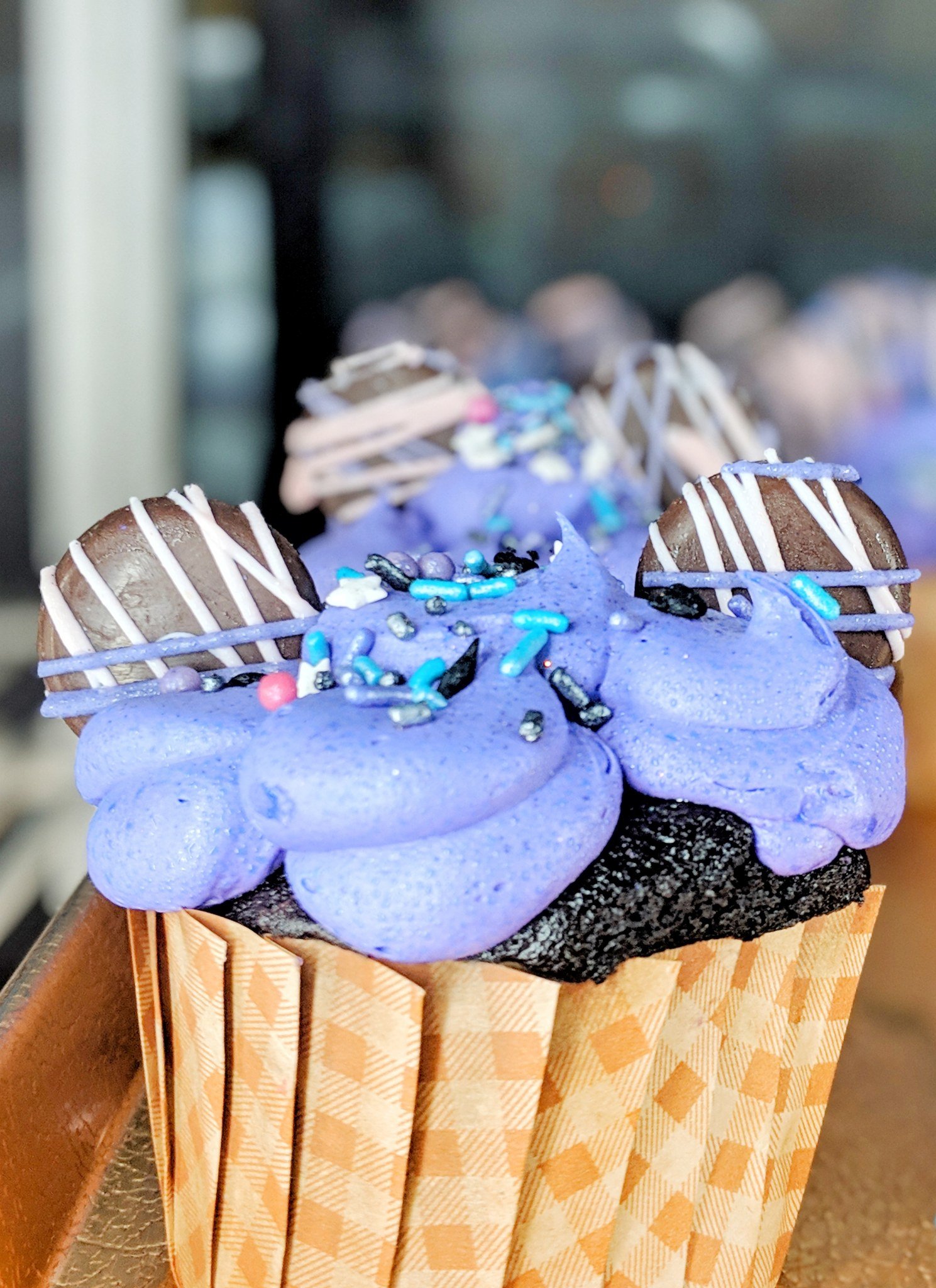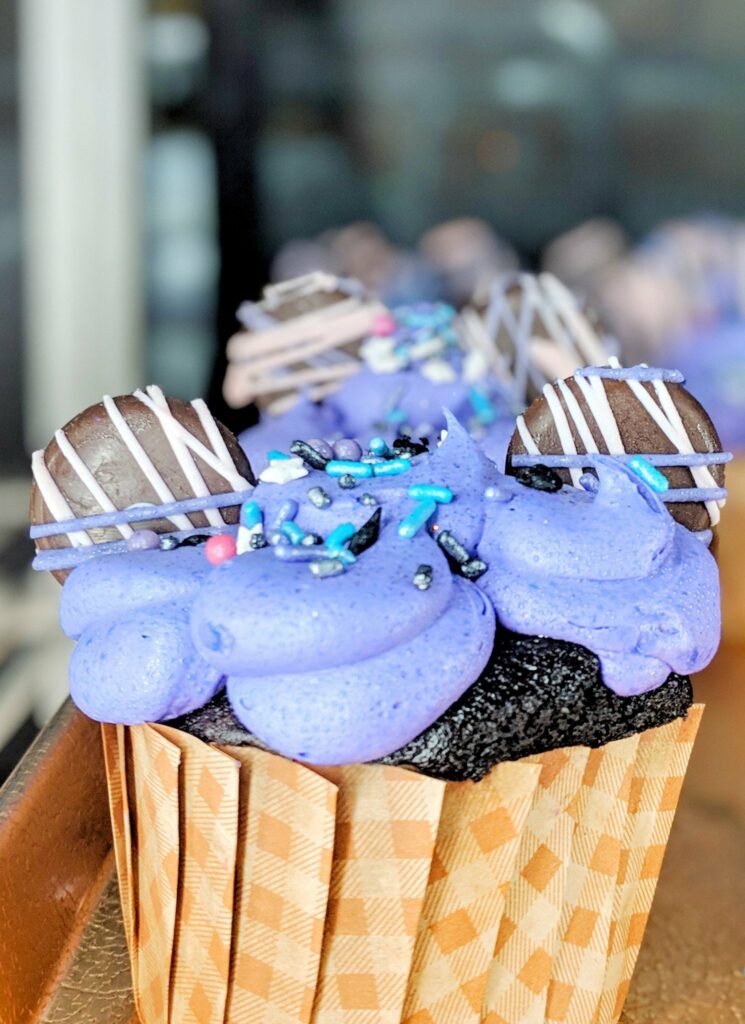 Purple Galaxy Cupcakes
Find them at the Pop Century and Art of Animation resort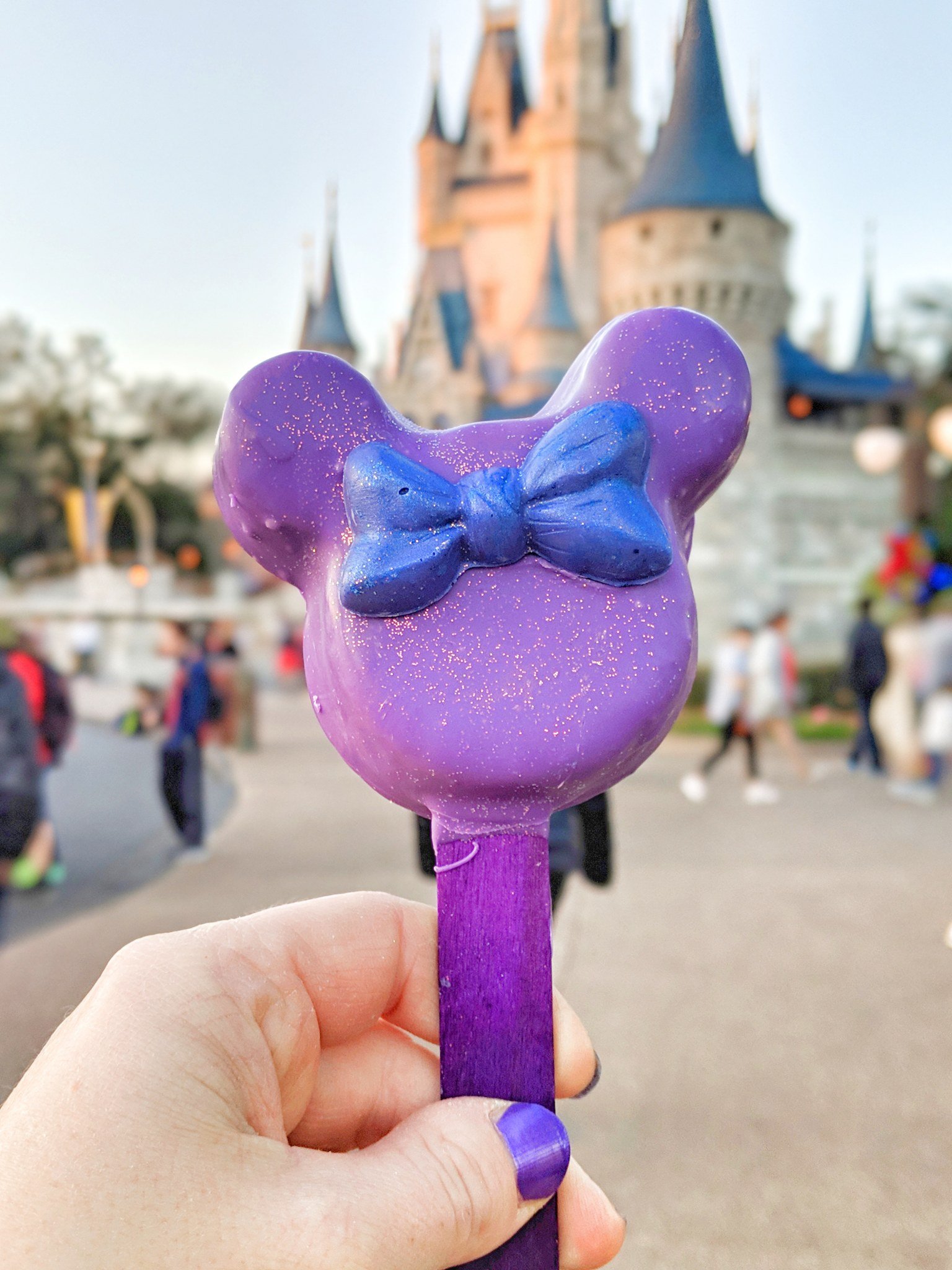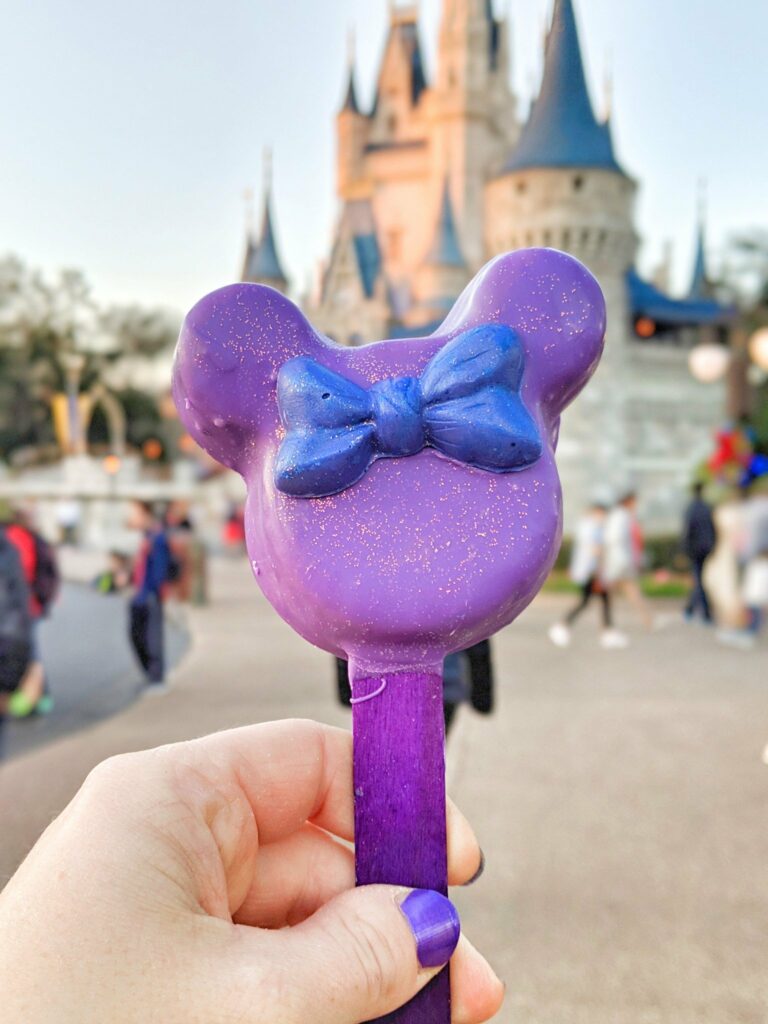 Purple Minnie Cake on a Stick
Find them at the Castle Hub Cart in the Magic Kingdom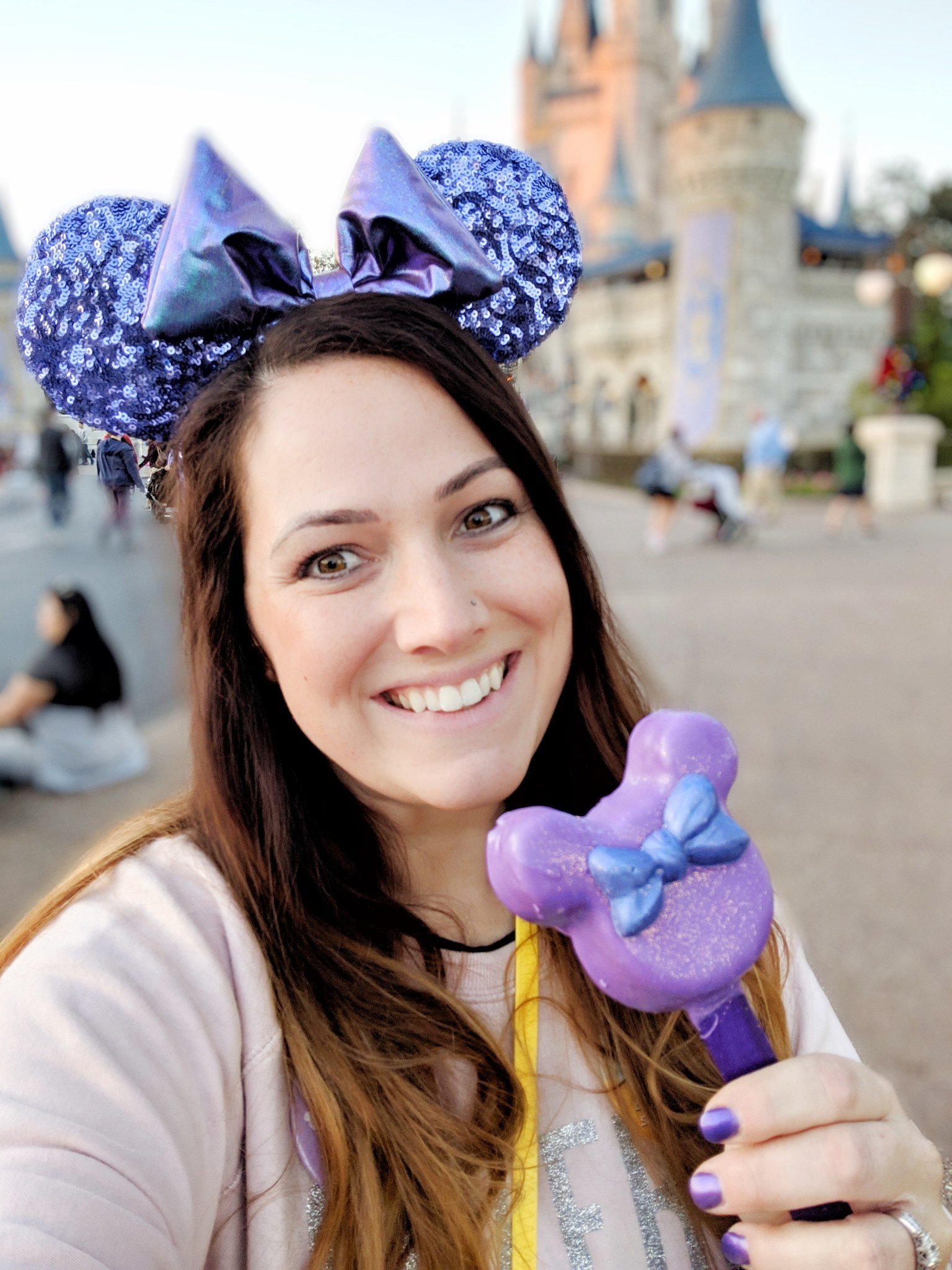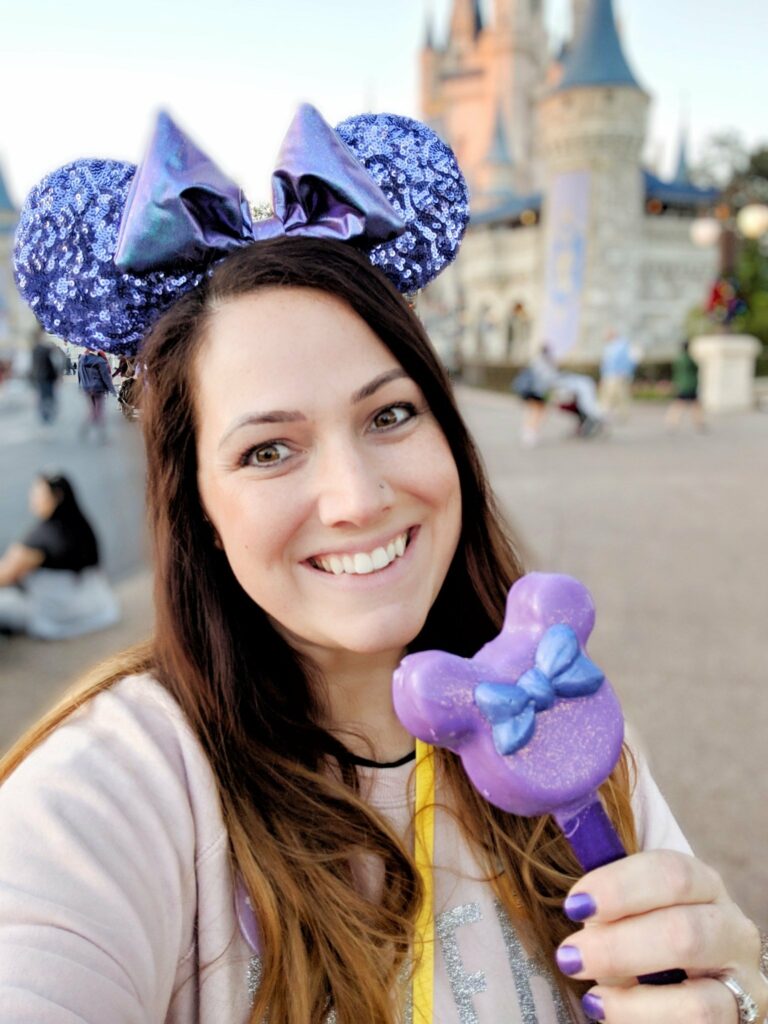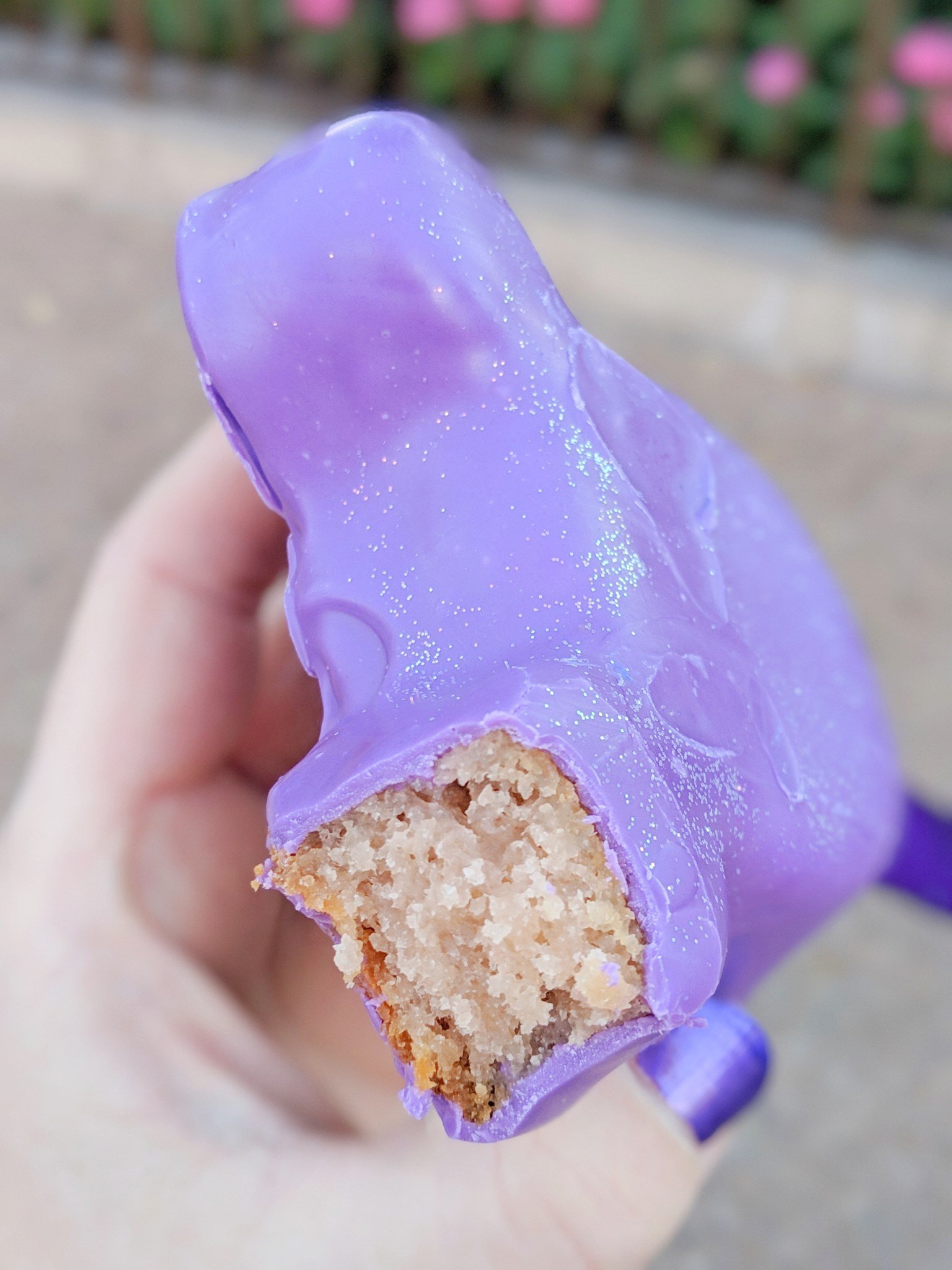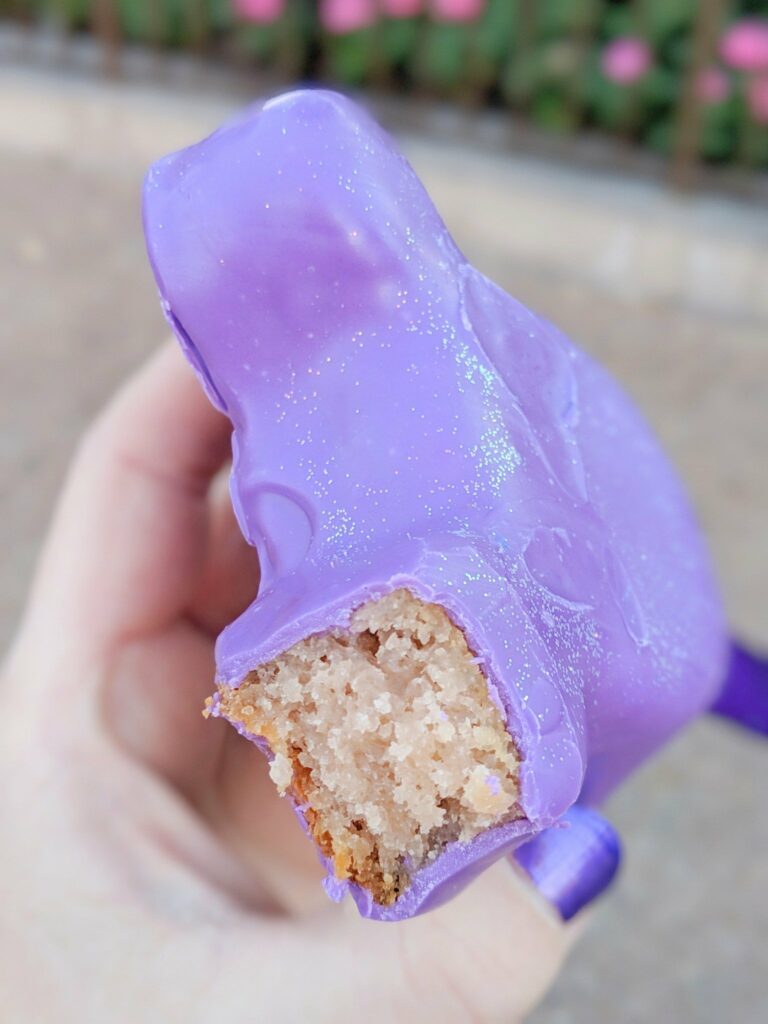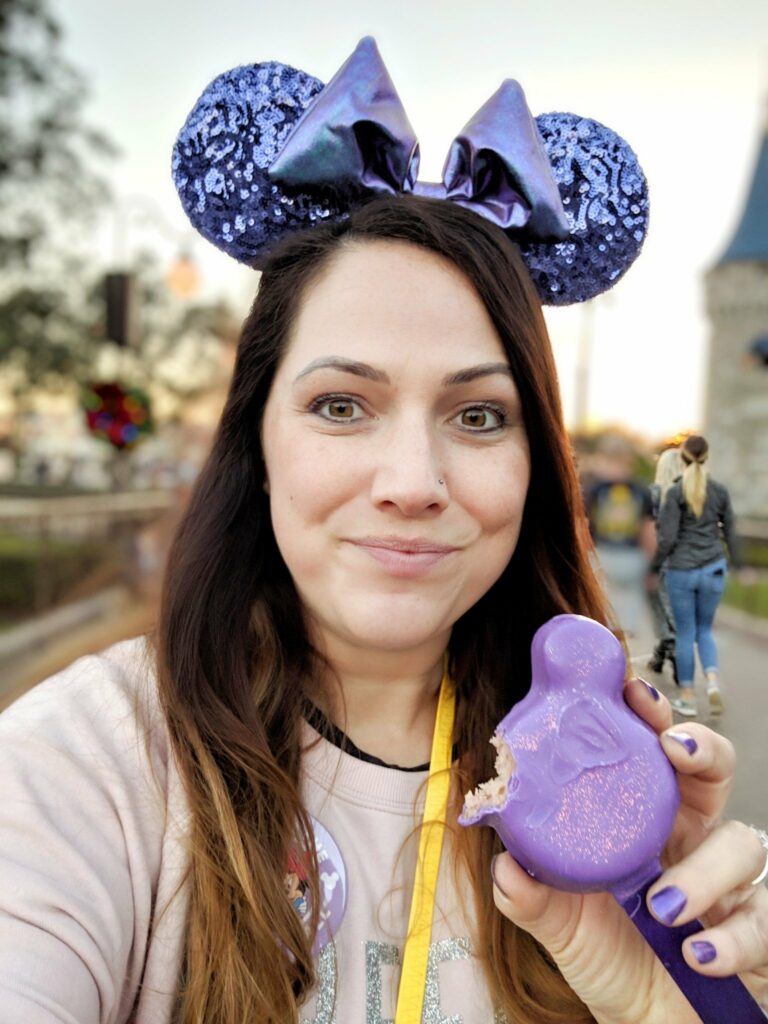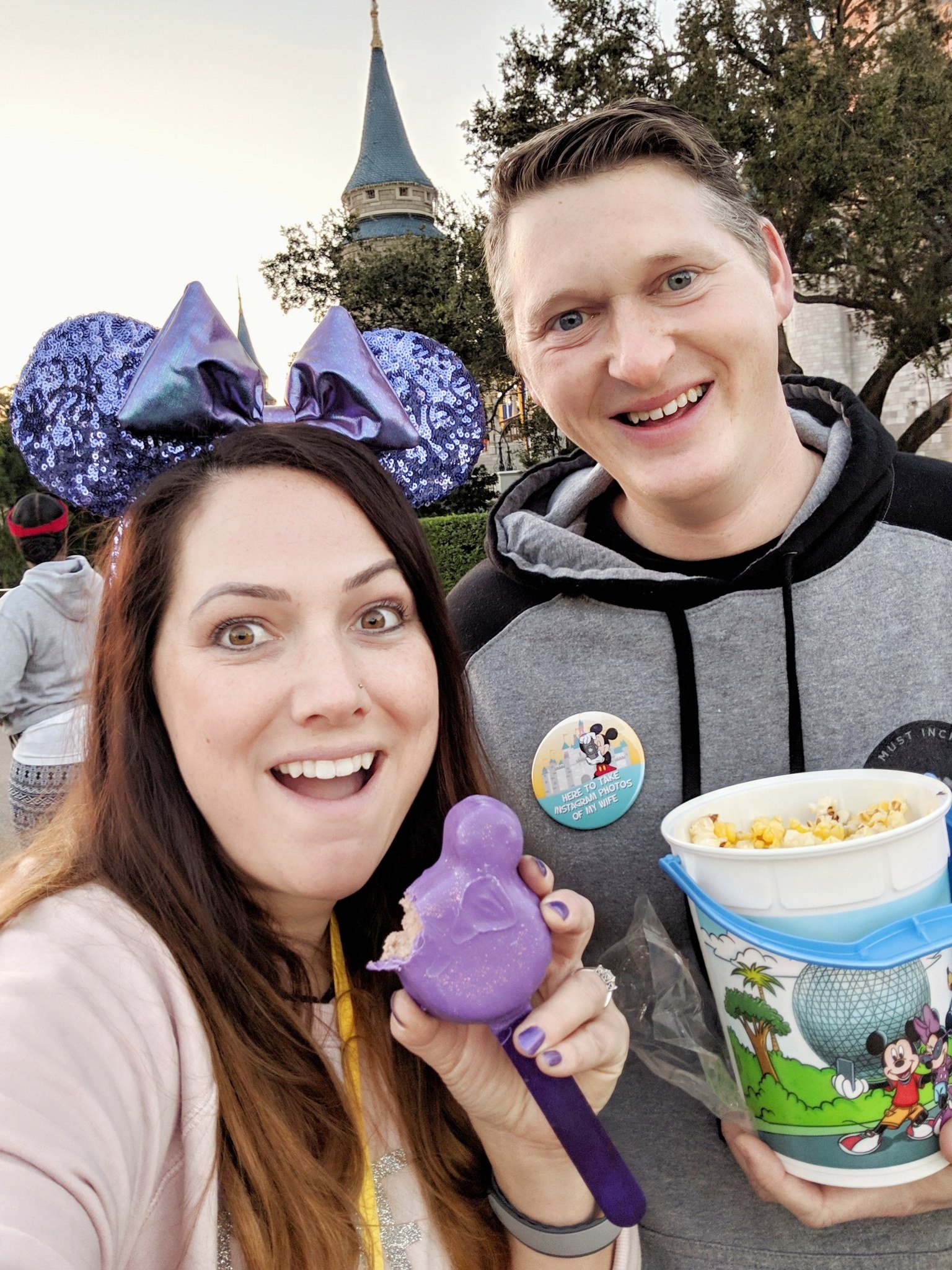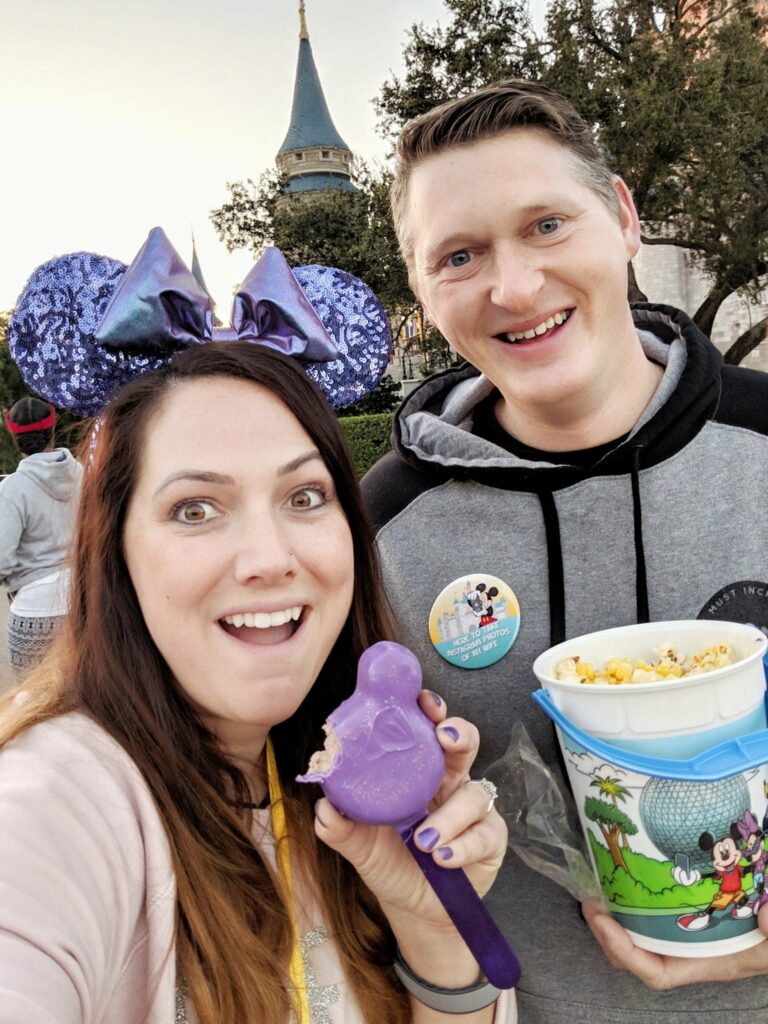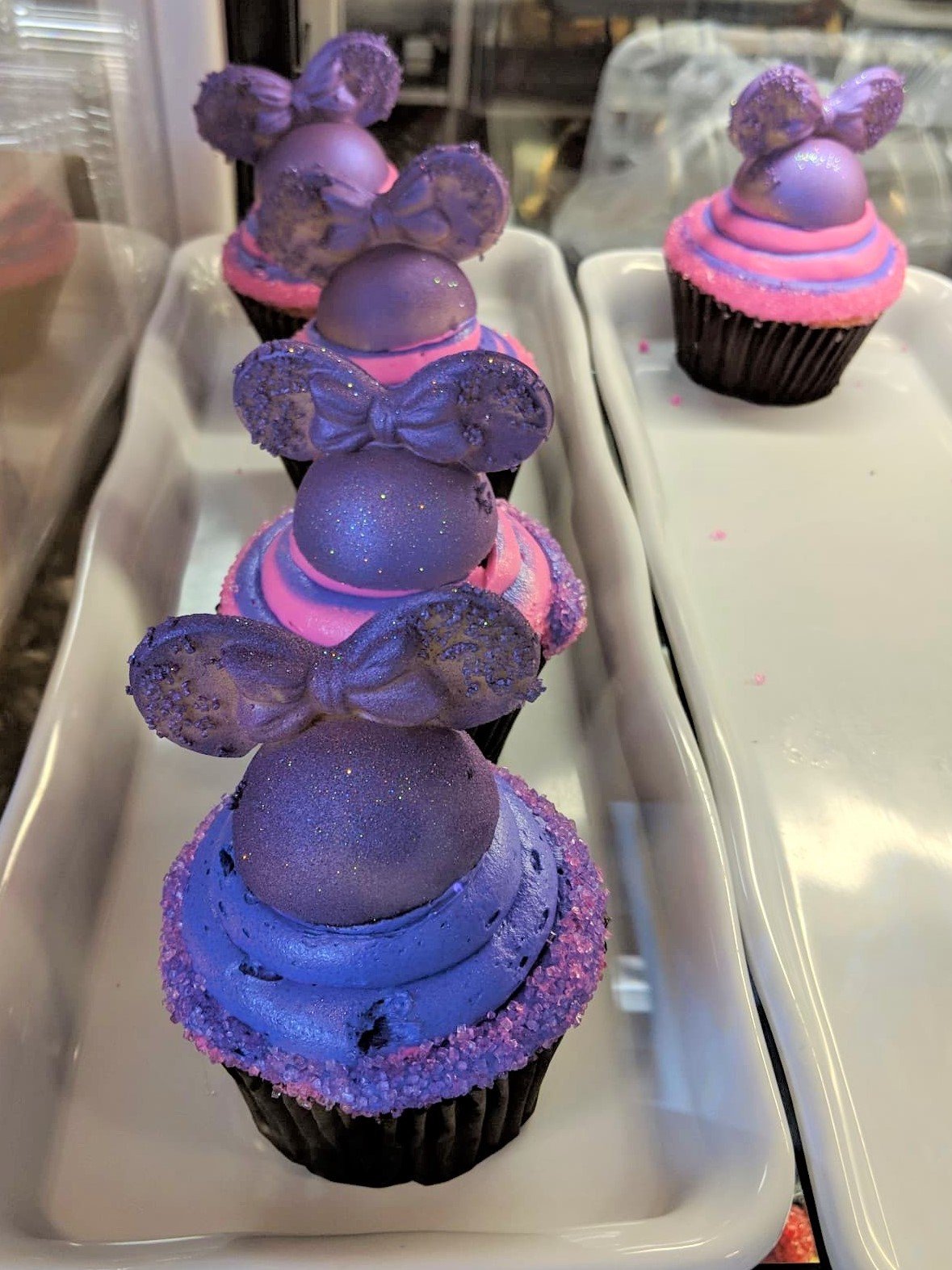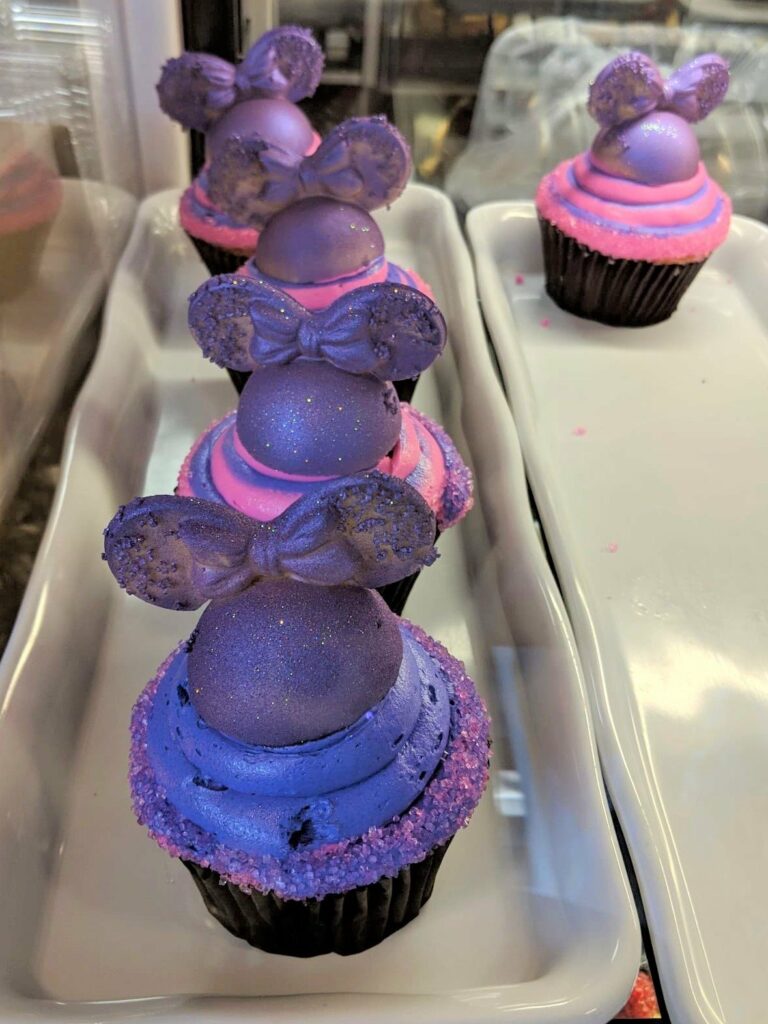 Purple Contempo Cupcake
Find them at Disney's Contemporary Resort in the Contempo Café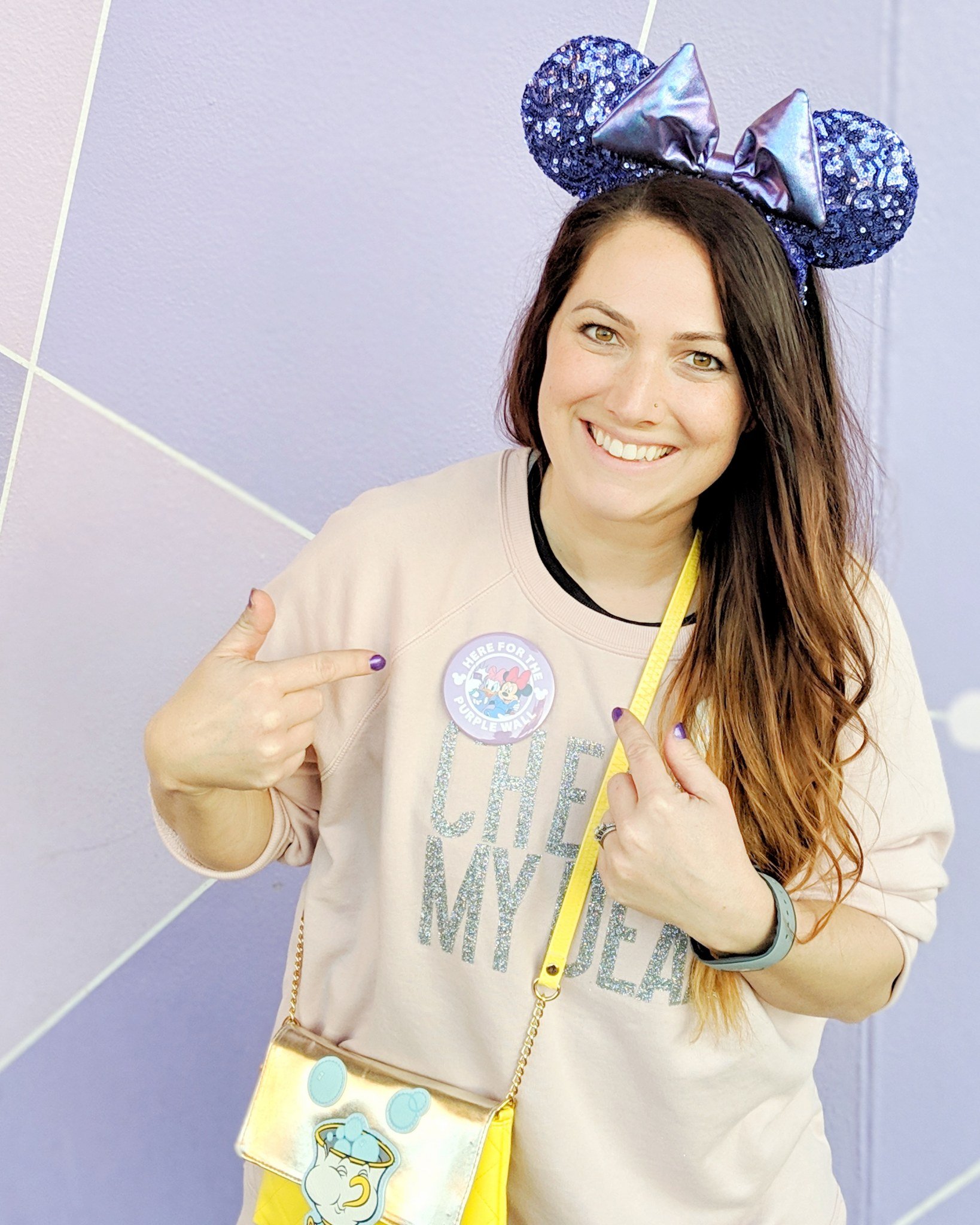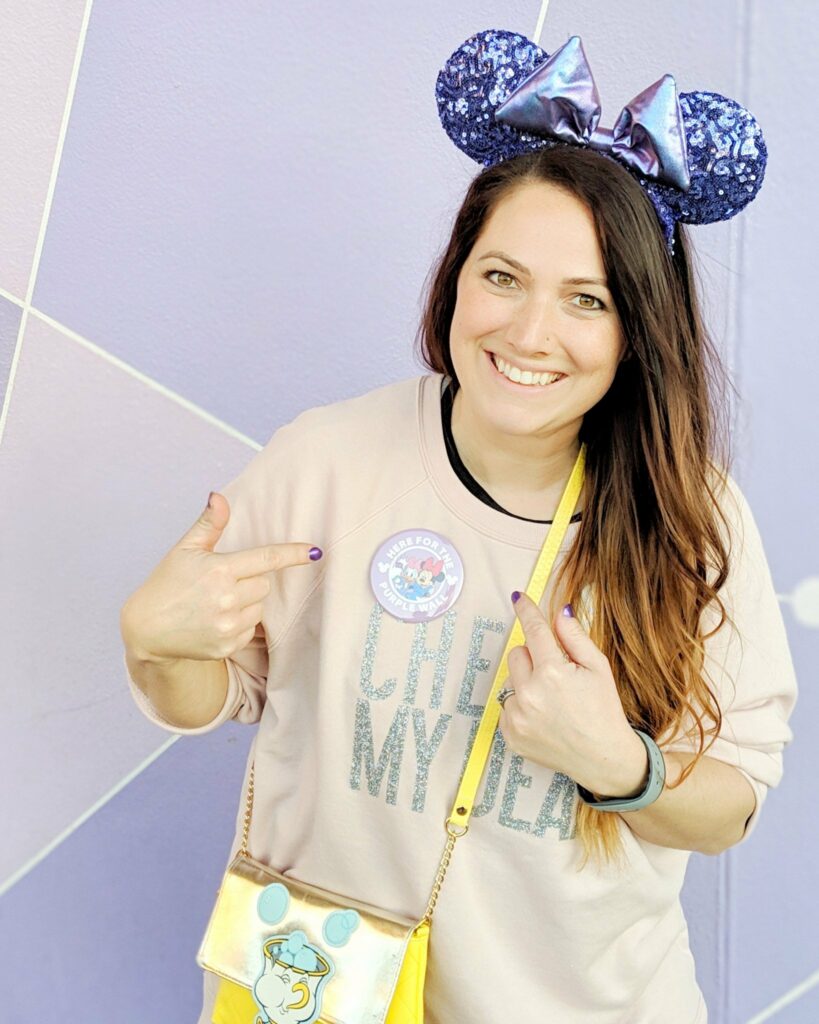 Purple Wall Buttons from Sweet Cozy Cafe
Find them in her Etsy shop: Sweet Cozy Cafe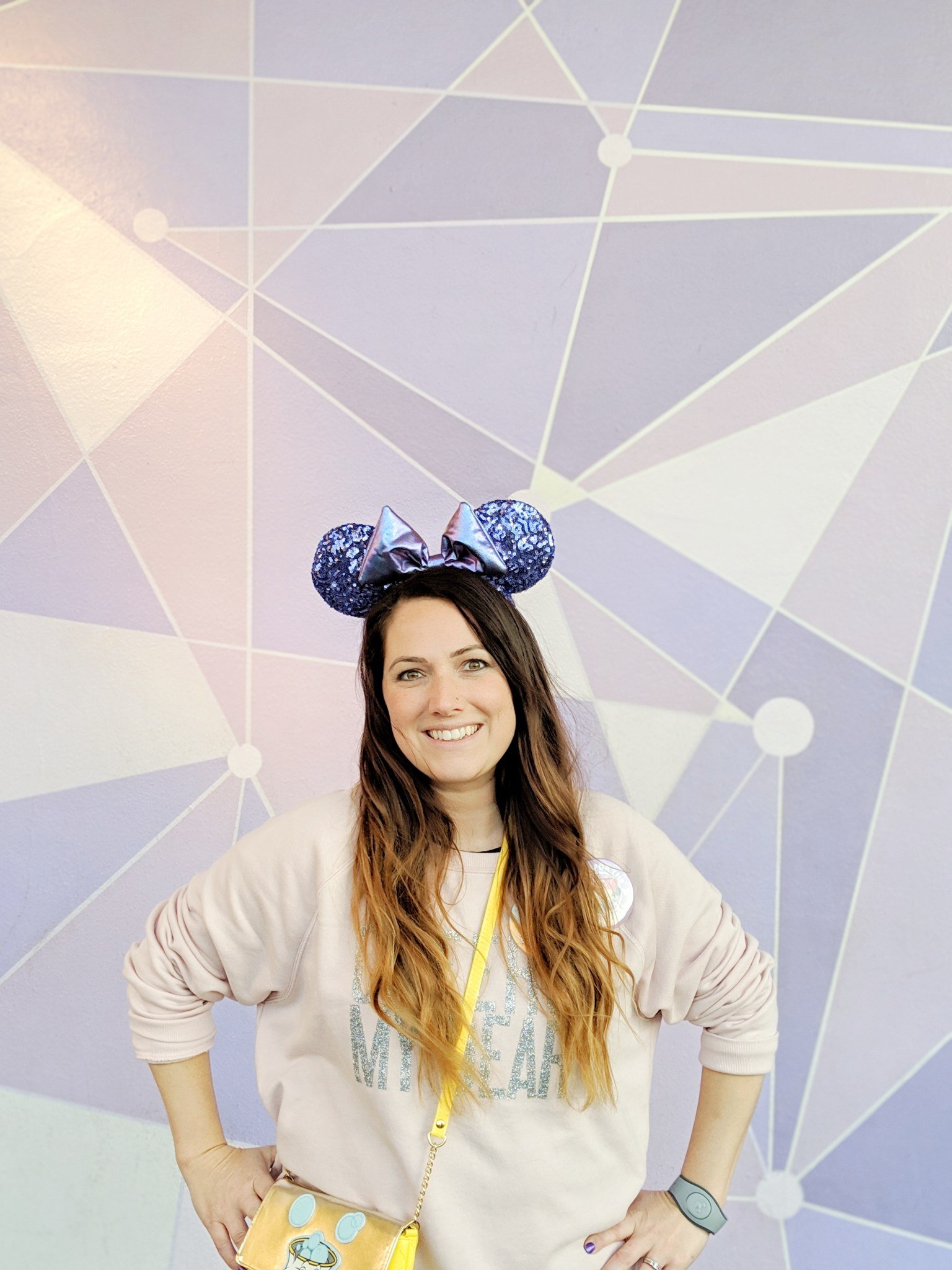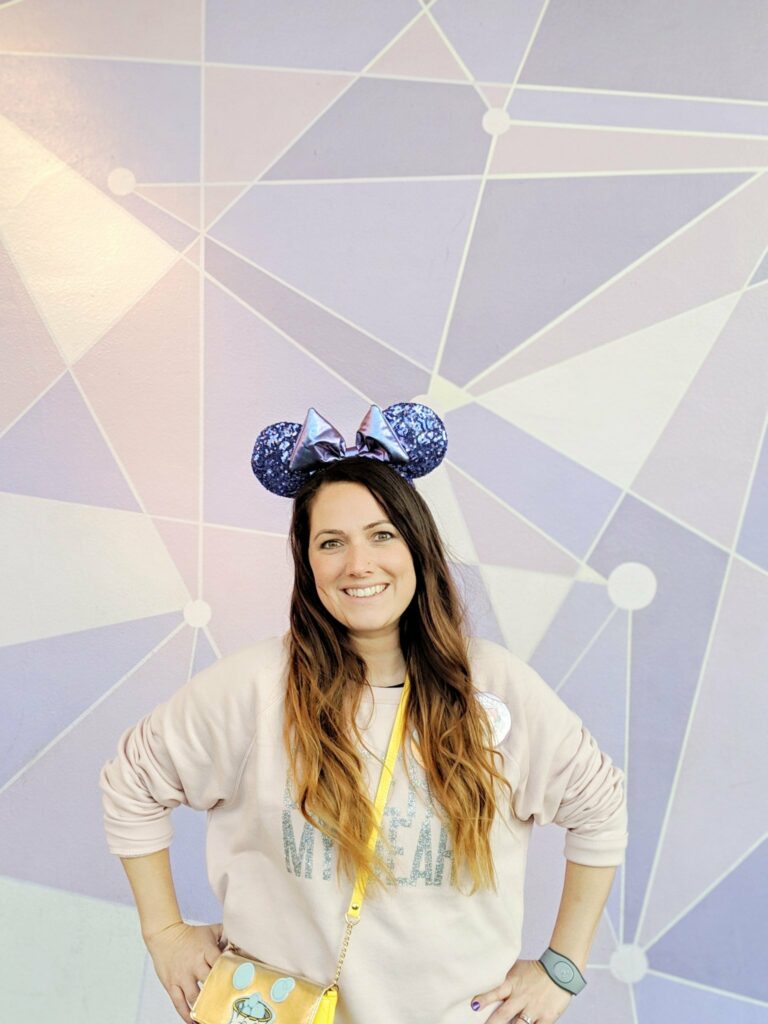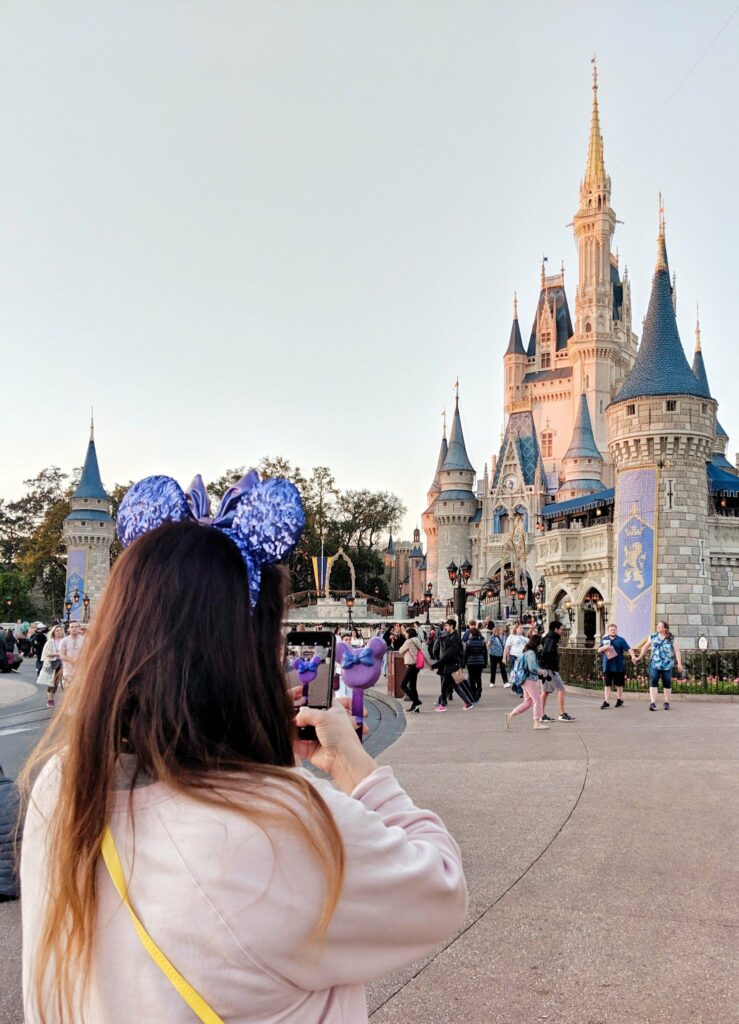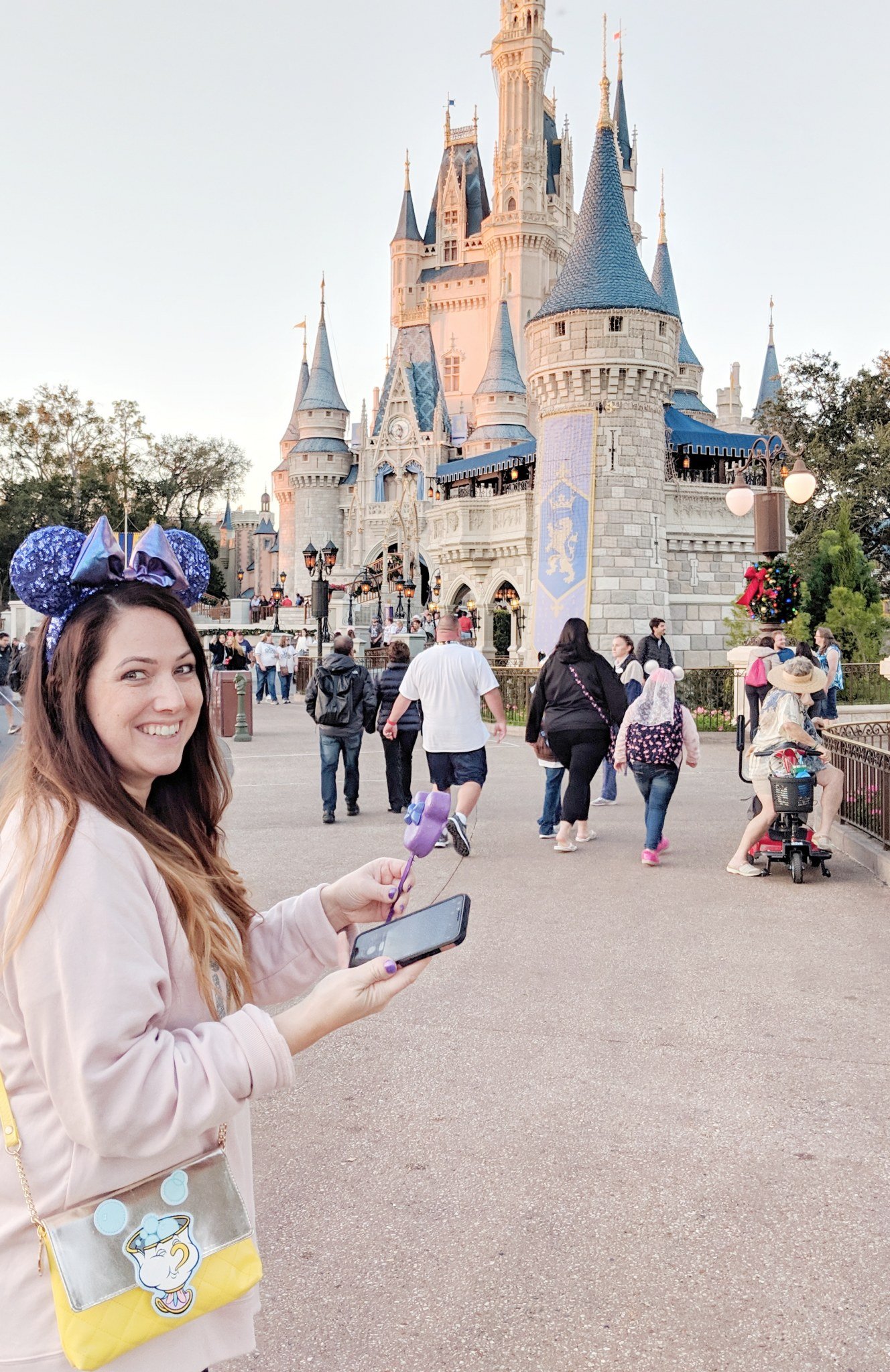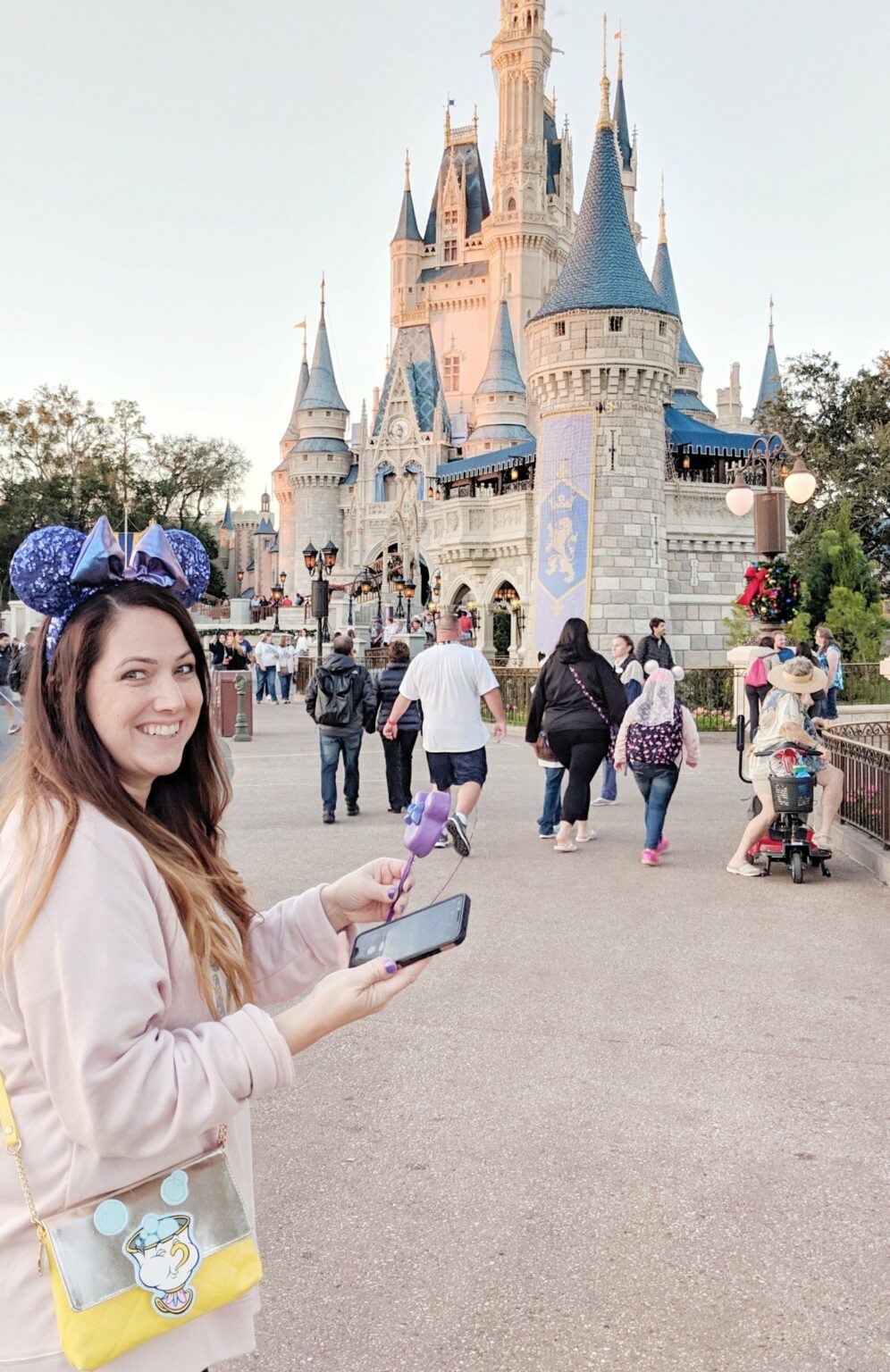 Pin-It for Later!