This post contains affiliate links for your convenience.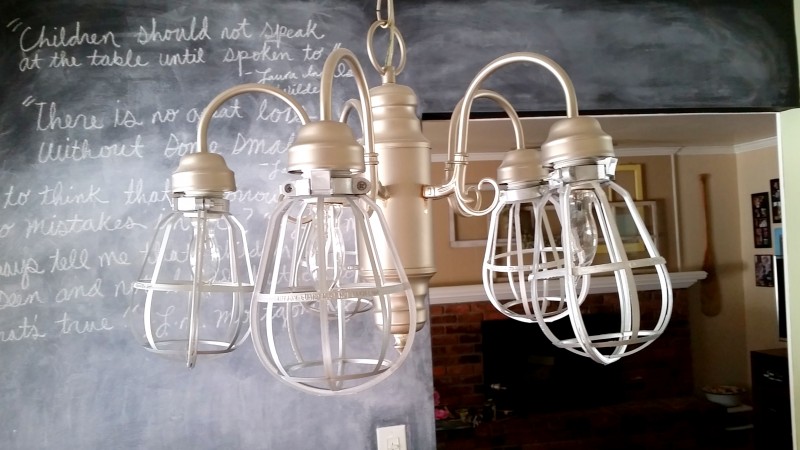 I am trying to play catch up by posting some projects that I've had done for a while, but have yet to blog about.
And if they haven't been blogged about… are they really, actually done?
Food for thought.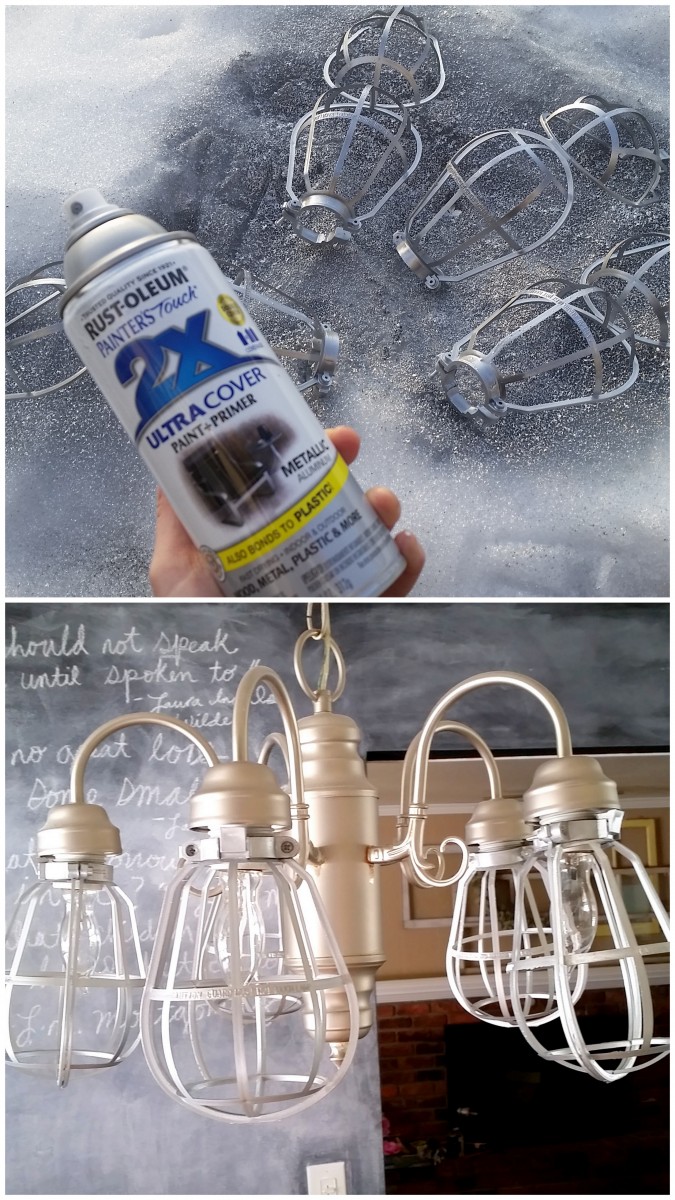 I love the look of vintage light cages and Edison style light bulbs, but didn't want to spend money on a whole new light fixture. So! I found plastic light cages at the Home Depot, removed the glass shades on this fixture and put them away in a safe place (to be pulled out again, once I'm over the light cage phase!). You can find a similar light cage here or these metal ones are pretty cool too!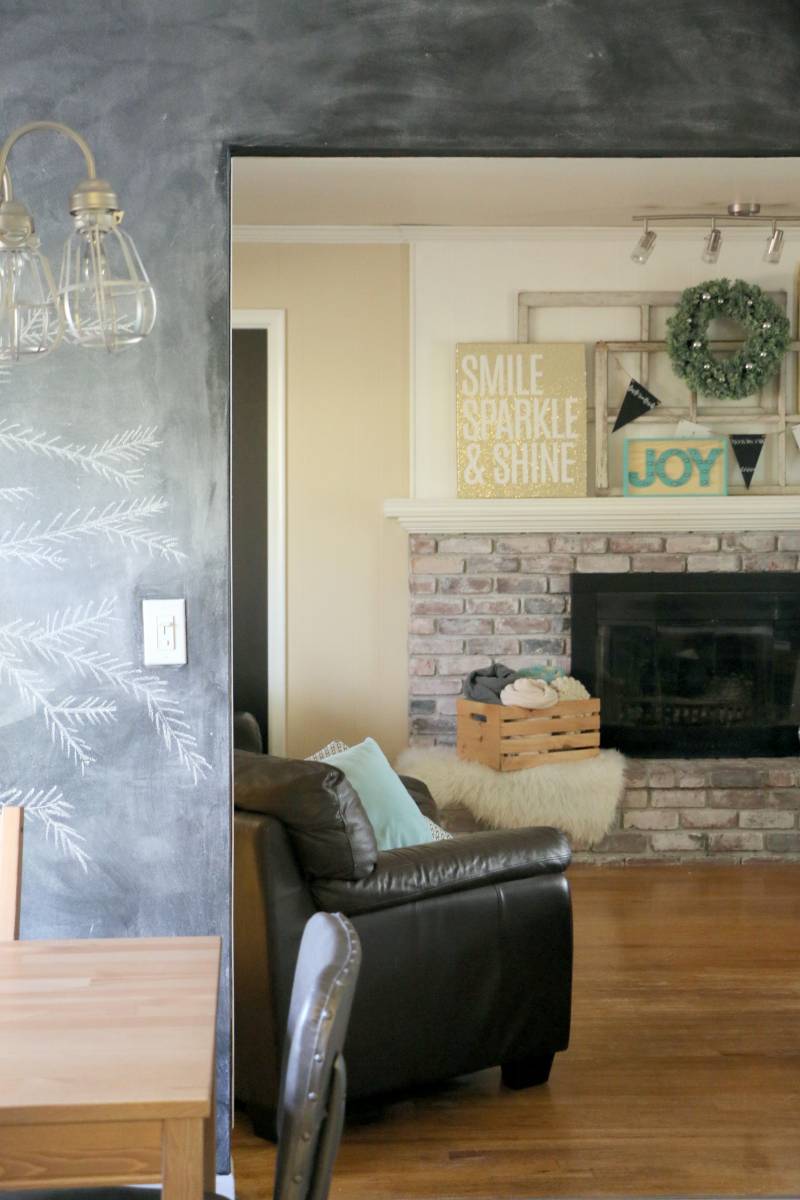 The plastic cages were around $2 each. I spray painted them metallic aluminum to look like metal. Voila! There you have it. Simple and cheap. This is a great option for renters or anyone that doesn't own their home like us.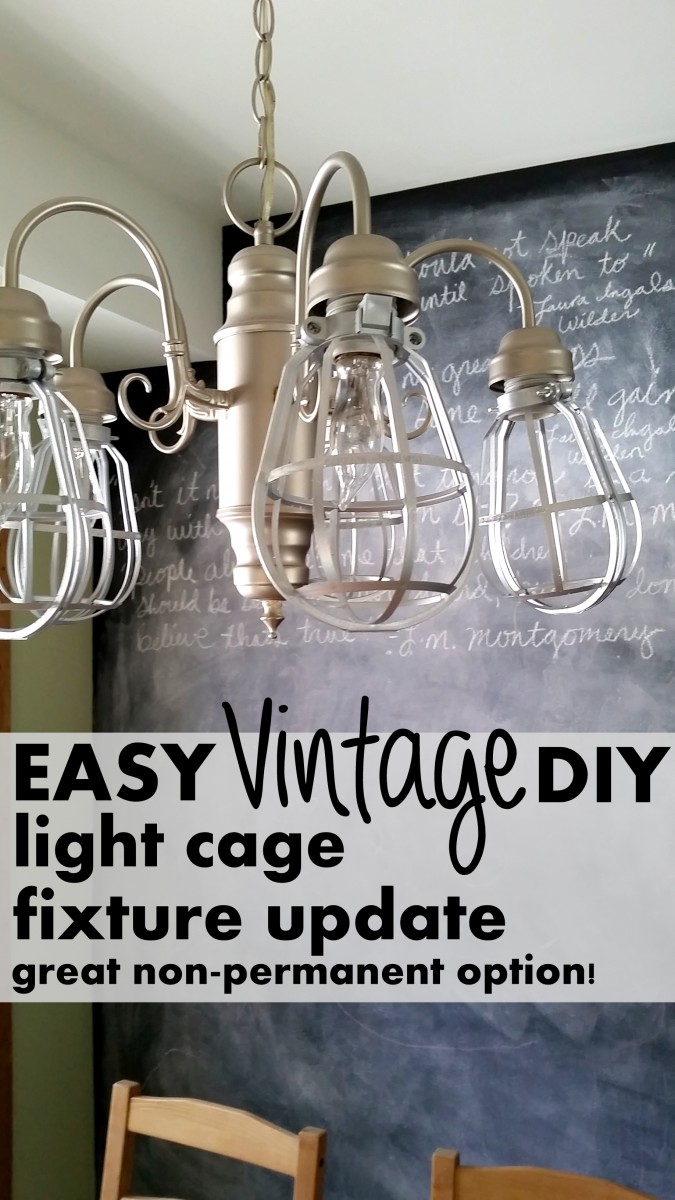 Another great way to update a light fixture is to swap out regular bulbs for Edison style like the ones seen below. I found these chandelier style bulbs here: Urbanest Set of 6 Squirrel Cage Incandescents Teardrop Vintage Edison Bulb, E12 Candelabra Base, 40 Watt
This fixture had shades that can be taken off or put back on as well. I like to switch things up :)