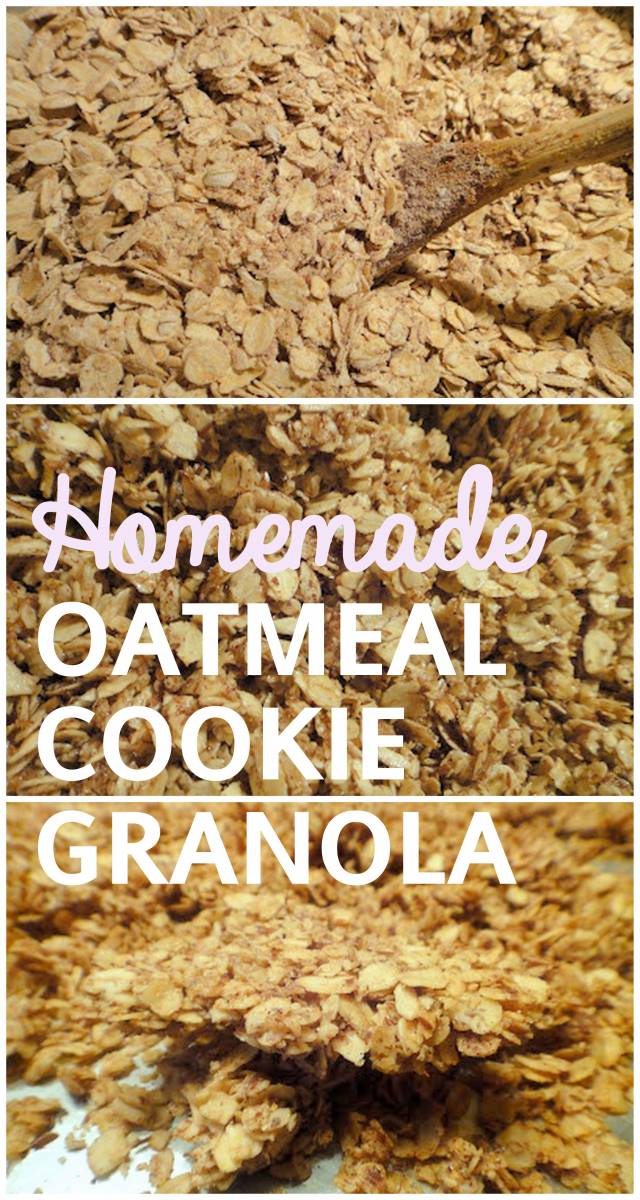 I am a self proclaimed granola snob. I've tried many a recipe over the years before finally perfecting this one. It is THE BEST! Make a batch for Christmas morning or package it and give it as a gift. The best part is, your house will smell heavenly for days afterwards!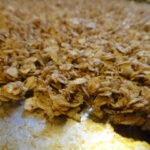 Oatmeal Cookie Granola Recipe
Ingredients
4

cups

Old Fashioned Rolled Oats

NOT Quick Oats

1/4

cup

Brown Sugar

Packed

1/4

teaspoon

Salt

1 1/2

teaspoon

Cinnamon

1 1/2

teaspoon

Nutmeg

6

Tablespoons

Butter

1/3

cup

Maple Syrup

3

Tablespoons

Flour

1/2

cup

flax seed or meal if desired

Raisins

Almonds, Dried Cranberries, Or whatever else you like!

*Dairy and gluten free option: Use oil or shortening instead of butter

omit flour and use flax seed.
Instructions
Preheat oven to 350 degrees.

Combine oats, brown sugar, salt, cinnamon, nutmeg, flax and flour in a large bowl.

In a small saucepan, melt butter and add maple syrup (or melt together in microwave).

Mix well, and pour over dry mixture. Mix to coat thoroughly, making sure oats are moist enough to stick together and start forming clumps. Spread out on a greased cookie sheet.

Place into the oven and bake for 20 minutes, until done (make sure not to over-bake depending on the temperature of your oven - granola will appear slightly moist after 20 minutes but will harden as it cools).

Allow to cool completely, break into pieces, add raisins as desired and store in an airtight container.

*Note: clusters form better if you don't stir at all while baking or while it's cooling.