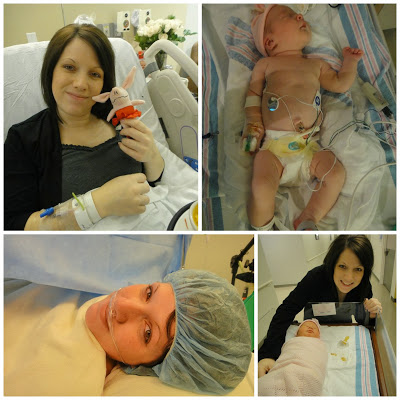 Olivia's Birth Story
My darling Olivia is turning 3 today! She is my youngest, my last biological child, and the child that taught me the most about the power of prayer. Because of spots that had shown up on an early ultrasound, there was a lot of speculation leading up to Olivia's birth as to what kind of medical conditions she may be born with. A LOT of people were praying, all over the United States and the world. They were praying for a perfect baby, and I often joke today that she turned out a little too perfect! I was going back through some pictures today and came across the Facebook note I had written, 3 months after her birth. Since I didn't have this blog at that point, I figured today was as good as any to share the story here!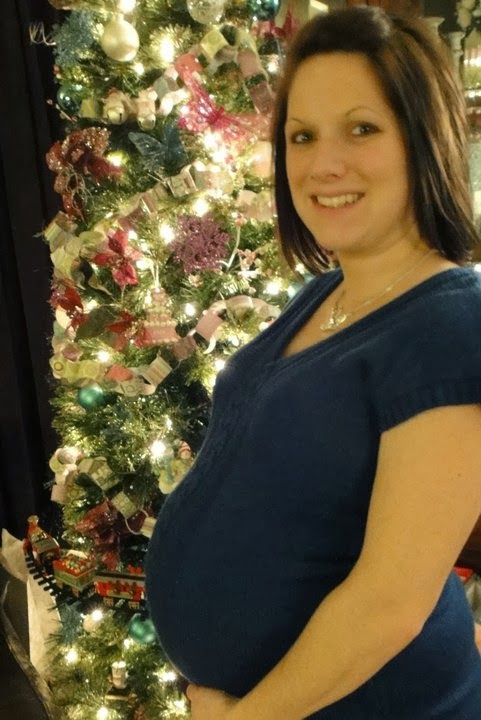 February 25, 2011
As Olivia is coming close to being 3 months old now, I keep finding myself looking back on everything that God brought us through surrounding her birth. I feel like I've heard too many stories lately of families dealing with the loss of an infant, or of complications their baby suffered at birth. These stories hit so close to home and weigh so heavy on my heart.
The thoughts that keeps going through my mind are of how fragile life is, yet how powerful and in control God is. I praise Him every day for giving us Olivia. Yet the events leading up to her birth and the things we went through once she was born left me feeling so fragile.
The plans that I had made over a span of 9 months, were quickly thrown out and I have been left humbled and silenced, in awe of God. Saying that "God was our strength" during that time, means so much more than just emotional strength. He literally was our strength, by working through people and providing the support system that we needed to get through! I wanted to journal the details of Olivia's birth, before I forget them all!
The Pregnancy
This pregnancy was the hardest I had experienced, totally different than my previous two. I was completely sick through the first trimester and a little ways into the second. I struggled immensely with caring for my other 2 children when I was either completely wiped out on the couch or cowering in the bathroom. At my 20 week apt. we found out we were having another little girl! We were so excited.
Having previously decided this would most likely be our last, having another girl felt like it made things "complete" for us. At this appointment, we were first made aware of a potential concern with Olivia. A spot showed up on the ultrasound that was a marker for downs syndrome, cystic fibrosis, and several fatal infections.
We were sent to high risk specialists where we were advised to terminate.
Further testing was very risky, so we chose not to have it done and would never really know the true condition of our baby until she was born. In the mean time, word started spreading and we called on prayer warriors all across the United States and the world! I have seen God work this way in other people's lives, but never have I felt the personal affects of it hit so close to home. We were and still are amazed at the power of prayer and number of people we've learned had been praying for us.
The Delivery
The plans had been made, the house was spotless, the freezer was stocked, the grandparents were ready. My first delivery had been an emergency C-section. Not pleasant. My second had been scheduled. Smoothest and most enjoyable experience ever. I assumed this scheduled delivery would be the same. Boy was I wrong.
My water broke the night before, yet I had no idea that's what had happened. The morning we went in for the C-section, I was starting to have really intense contractions. I jokingly said "wow, I'm glad we're scheduled to have a baby this morning."
The next wrench in the plan was that my blood work came back showing an unusual antibody. They started the search for blood that would match to have on hand in an emergency. I settled back and tried to relax as the contractions grew more intense. What they thought may take a couple hours grew closer to 8 hours later. They finally found the blood, even though they assured me they had already had their quota of blood transfusions for the year and the odds of me needing it were very slim. At that point, I was in active labor. I wasn't in a regular labor and delivery room, rather a waiting room. I did not receive the care or attention a regular labor would get because I had come in as a scheduled C-section. Because I was on the books as being a scheduled C-section, my surgery kept being bumped later and later by others having emergency C-sections.
So, almost 15 hours after my water had broke and about 9 hours later than my scheduled time, I finally went into the OR. The surgery did not go as planed. The amount of scar tissue they found slowed things down quite a bit. Sparing everyone the details, there was considerable blood loss, numerous complications, the cord was wrapped around Olivia's neck 3 times, and my Dr. seriously considered doing a complete hysterectomy. On the positive side, there were no immediate signs of concern for Olivia's health! She was developmentally perfect. Praise God!
Though completely warn out and in considerable pain, I returned to my room to be with Olivia. My parents were able to come and see Olivia for the first time, however we didn't want any other visitors or family members due to the severity of my situation. Within hours, Olivia was taken from our room and checked into the ICU for pneumonia. Because of the time that had passed between my water breaking and delivery, she had developed pneumonia and they were concerned about damage to her lungs. There she stayed for the remainder of our time in the hospital. Although they did, with hesitation, rule out the need for a hysterectomy, my condition had not improved much by the time they discharged us.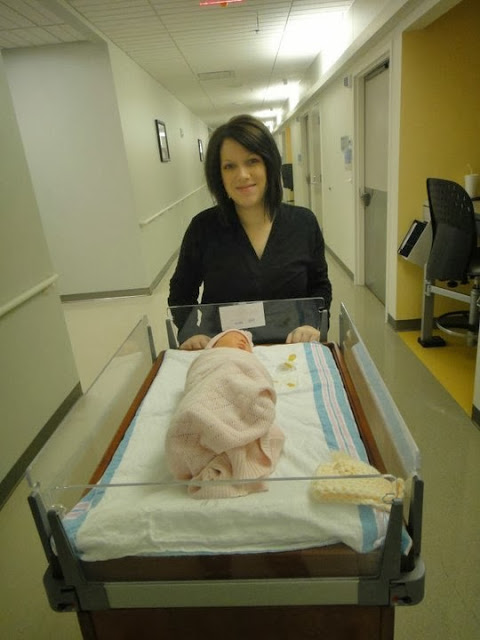 Back to the Hospital
My pain was very intense on the way home. After being home for only a few hours, my fever spiked. My OB "just happened" to be on call that night and she urged us to return to the ER. I was admitted once again. As they wheeled me back into the hospital to a new room, on the same floor as I had been only a few hours ago, I fell apart. The nurses we passed were happy, smiling and calling out holiday greetings as they decorated the hall for Christmas. I did NOT want to be there. I wanted to be at home with my children. My two oldest, whom I already felt neglectful of, and my new Olivia, who I had only been with for a few hours since her birth. I couldn't believe this was happening.
Jay had ran home to get the things we would need for another hospital stay, and at that moment I felt completely alone. The nurse on staff tried to comfort me and told me stories of how she had the "baby blues as well" after giving birth. I wanted to cry out and say "I have so many more reasons to be emotional right now!" But I tried to keep my composure and simply shared the names of my kids with tears in my eyes. I ended up needing a blood transfusion after all. The blood loss from the surgery had left me very weak, and infection had set in. The very specific blood that had taken the entire day to track down, was needed to save my life. We would find out later that a woman from our church was the one working at the blood bank that day, and she was the one that had found it.
Again, so many friends and family members came together to help support us. I was very grateful that all 3 of my children were being safely cared for by my family. People from church made meals for my family, my friend Julia came down from Saginaw to keep us company and my brother Daniel did runs to and from the hospital to take milk back for Olivia (now that's love!). When I was finally reunited with Olivia, all I wanted to do was sit and hold her for hours and cry. Now, 3 months later, we have a beautiful, happy and healthy baby girl who we have fallen in love with. Her big sister Natalie and big brother Taylor adore her. We joke that she is the "perfect" baby. She rarely cries, is so laid back and at ease, sleeps through the night, smiles and coos.
Jesus was there in the dark moments, even when it was too terrible and hard to see it. I write this for myself, so that I can look back and see how He carried us through. When troubles come, and all we can see is the pain, He is there.