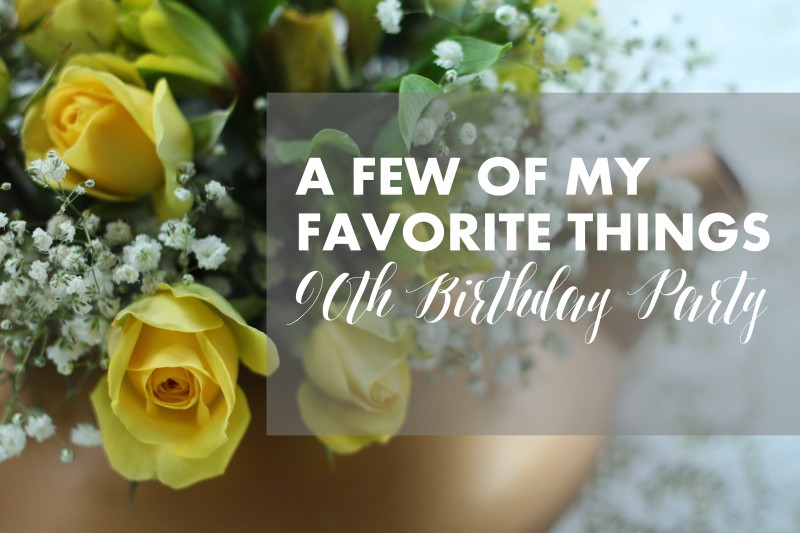 We just got home from a fun trip to New Jersey to spend time with family and celebrate my husband's grandmother "Oma" for her 90th birthday! Oma was born in Germany, and though she learned English long ago, still has an adorable German accent. The date for her party was set for July 4th. Though we did find it slightly ironic/odd to celebrate America and Germany together on the day of America's independence, we went ahead with it! A Sound of Music "favorite things" theme seemed appropriate as well, and yellow is Oma's favorite color. I've added the printables I used to our printables archive. Scroll down to find the link.
I tried to incorporate as many parts of the song into the decorating as possible.
"Brown paper packages tied up with string" …check!
"Bright copper kettles" …check!
"Raindrops on roses" …check (well, at least the roses part)
"Crisp apple strudel and schnitzel with noodle" was served for dinner courtesy of a local German restaurant!
If you're planning on using this theme for a party, some other ideas to consider:
– Post pictures of the birthday individual's favorite things, or write them on cards
– Play a "guess the favorite things" game – have people guess the birthday person's favorite things (favorite color, favorite food, etc)
– Play German music or the soundtrack from The Sound of Music
– Menu: Schnitzel (chicken) with noodles (spaetzle) and crisp apple strudel for dessert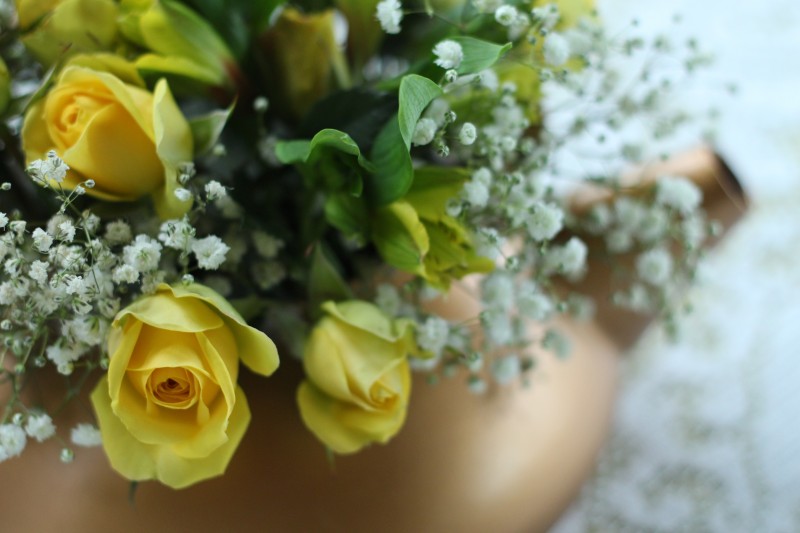 I had a hard time hunting down copper kettles at the time of this party – so I bought inexpensive kettles at Goodwill and spray painted them copper!
THIS PRINTABLE IS LOCATED IN THE ARCHIVES
Subscribe now for instant access to this one, and many more
Subscribe to Access 50+ Free Printables and Patterns!
[wcm_nonmember]
[/wcm_nonmember]
[wcm_restrict]
Wait a minute, you're already a member! Go there now!
[/wcm_restrict]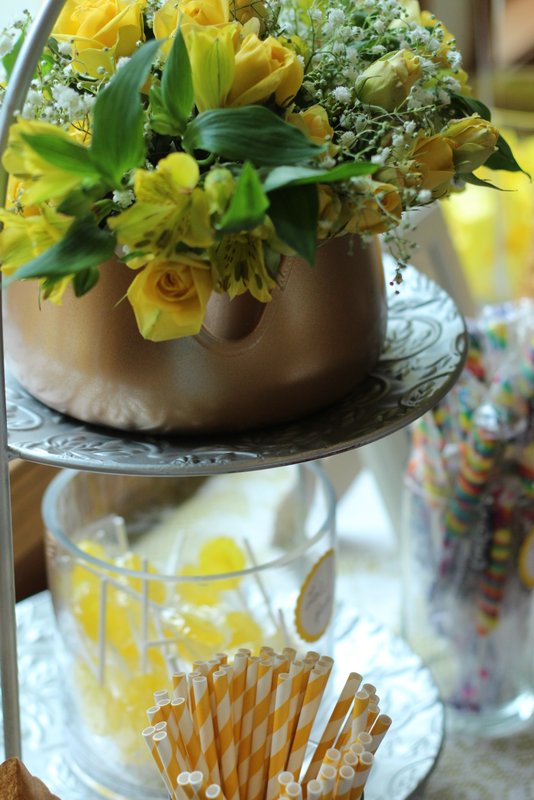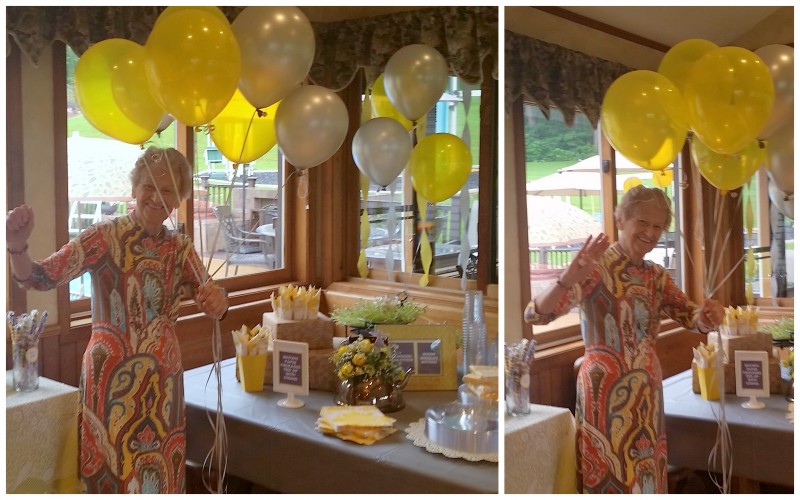 Of course it was the 4th of July, so we ended the night with fireworks and releasing paper lanterns into the night sky!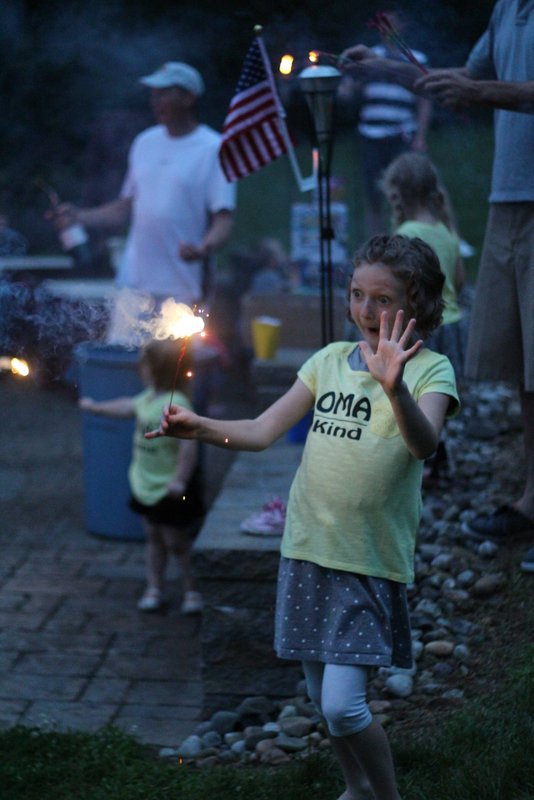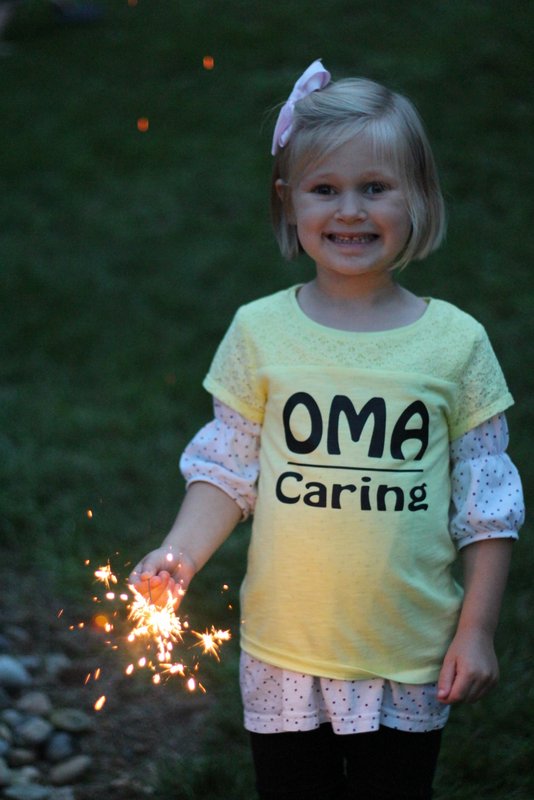 My sister-in-law had shirts made for all the great-grandkids that had "Oma" written on them along with a descriptive word that said something about Oma's personality or character! There was also a time for sharing stories, memories and words of thanks to Oma for her involvement in the lives of everyone there and for what her life has meant to everyone individually!