We are an outdoors-at-all times kind of family: hikes at our local metro park, dinner on the patio every evening possible, walks around our neighborhood well into winter. We thrive with the wind in our faces and the fresh air in our lungs! Once I transitioned to being a stay-at-home mom, I not only got to spend my days with my two miracles, but I also had the luxury of getting to indulge our desire to be outside as often as we wanted. No more walking into work at dawn and sitting at a florescent-lit desk until just before dusk.
There is a very obvious change in my children's behavior if they don't get to play outside. They are grumpy, much harder at hearing, whiny and unhappy. And quite frankly, I am too! We all suffer. That's why I've been known to throw on rain boots and extra jackets and let them stomp around in the rain (mud fights and all!) or bundle them up and head to a park even though the slides are still covered in snow. We all need the fresh air. We need the open space. We need the outdoors. I know this about my family and I.
Another thing I know about myself: I'm not very good at keeping my heart connected throughout the day. I often feel like I'm just keeping up with the necessary logistics of raising two toddlers, maintaining a home and running a small business. Soul work is often last on the list, or if I do try to pull it into my day, my brain just seems stuck in "do" mode. I can't seem to slow the wheels or speed them up or whichever it is that's keeping me from having clear, heart thoughts when I want to.
And I'm desperate for those quiet moments, those rare chances to connect with myself and refocus my day, the possibility of discovering something new.
As I was thinking about the chilly days quickly sucking the hours out of our outdoor playtime and thinking also about how stuck I feel in my own spirit, I started to wonder if my soul often feels like it's trapped indoors. Like there's not enough fresh air to breath or enough space to move; just grumpy and confined and whiny and in need of a good dose of the great outdoors, "soul-style". What does that mean?
What would it look like for my soul to get that fresh air, open space, outdoor experience that my body so thrives on?
My kids and I dig in the dirt pretty regularly. It tends to be my three-year-old daughter and I sitting in a pile of dirt and slowly exploring to our hearts' content, while my four-year-old son runs around kicking his ball, then stops by to see if we've found anything worth his attention – then repeating this back-and-forth cycle a dozen more times. We usually end up with a couple good rocks, an ant or two, and always a worm.
The worms are our favorite! Usually they are pretty calm creatures, especially once they've been unearthed and removed from their moist, warm home underground. But last week we found a wild one. This was no ordinary worm. He was small (a "tiny baby" as my daughter calls everything under the age of 10!) and was non-stop motion. We must have taken turns holding him, laying him on the ground and carrying him around on our shovels for a good twenty minutes. And the poor little guy squirmed the entire time. We tried laying dirt back on top of him to see if that would calm him down. Squirm, writhe, thrash. My son found a second worm – a typically calm worm – and suggested we lay them together so the wild worm would have a friend. Squirm, writhe, thrash.
For some reason I rarely have "aha-soul moments" in the midst of playing with and caring for my children, but something about that crazy worm connected with me. He took me out of the logistics of digging and connected me to myself. My often crazy, writhing, squirming, thrashing self.
And I clearly thought, "Gosh, I feel so much like this worm!" Constant motion with no lasting calm.
Spinning my wheels, going, going, going – but nothing (or little) changes in the depths, where things really matter. Life often feels like such a struggle for survival and connection and even in the midst of the struggle, I'm keenly aware that somehow I'm working against myself. That there has to be a better way, a freer way, a quieter way. That all the spinning and going has gotten me little. That I must often look like a crazy worm, kicking around for no good reason at all.
The compassionate side of me reminds myself that I have stopped some of the spinning from years past.
I've come to know myself enough to know that increased activity will not lead to increased happiness or wholeness or any such thing.
I recognized the squirming a while back
, recognized that I desperately need some fresh air, soul-style. My soul needed open space and room to squirm or
question
or to just lay still and rest for a while. I really needed a good friend, too.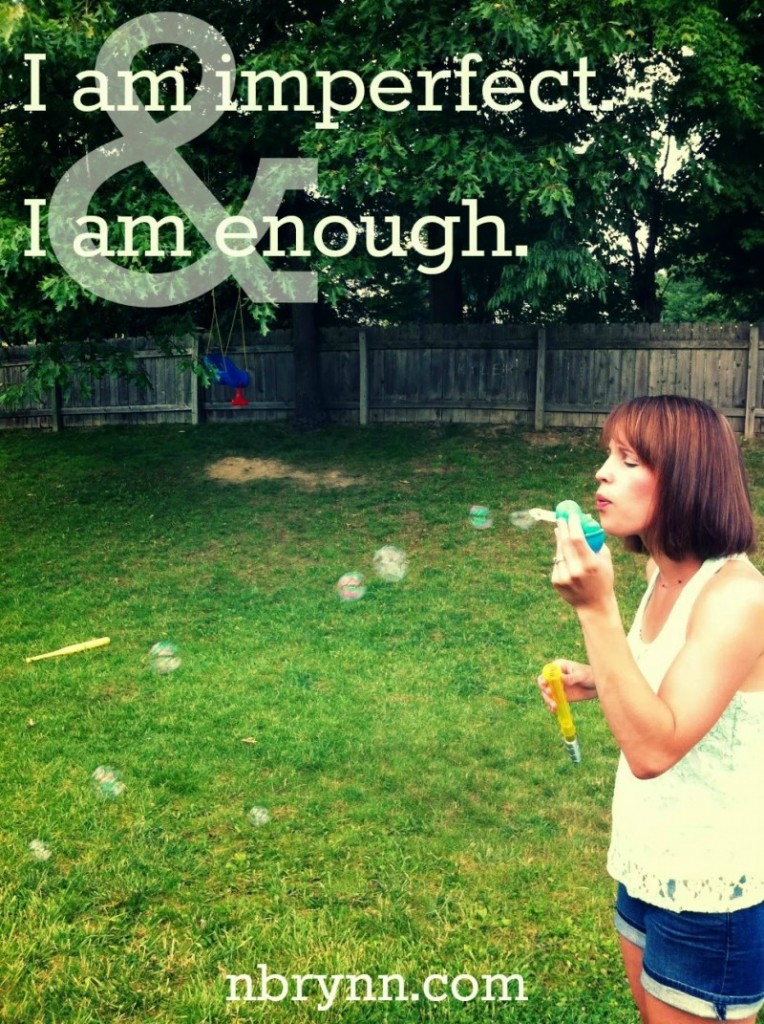 But the crazy thing about giving up an addiction (i.e. an obsession with productivity and doing), is that it leaves a hole, a wound, an empty place longing to be filled. So even as my soul has calmed and quieted in ways in the past few years that it longed for, it yells and squirms and writhes all the more in other ways. All that doing and producing was filling a hole and now there is just a hole. And a worm. Squirm, writhe, thrash.
In my mind's eye I can still see that worm's tiny body squirming and all our vain attempts to calm him, and I cannot help but wonder if someone has ever tried putting dirt over me – comfort or empathy or support – to help me feel calmer, quieter, more at home. But I've missed their gestures and instead continued to squirm. I wonder if someone has lead me to a friend or tried to be a friend and instead I've just writhed and thrashed about the whole time and missed it.
I wonder what I've missed in all the motion.
I am learning to slow myself down enough to see, to stop and notice life before it passes me by, to count all the ways I am grateful. I am learning to embrace the reality of my own perfection and also the miracle of my own "enough-ness" despite the messes, despite the days I yell more than I want or the nights I get less sleep than I need. And I am letting the pace of nature teach me a new pace in life, a slower, steadier cycle of breathing in and breathing out.