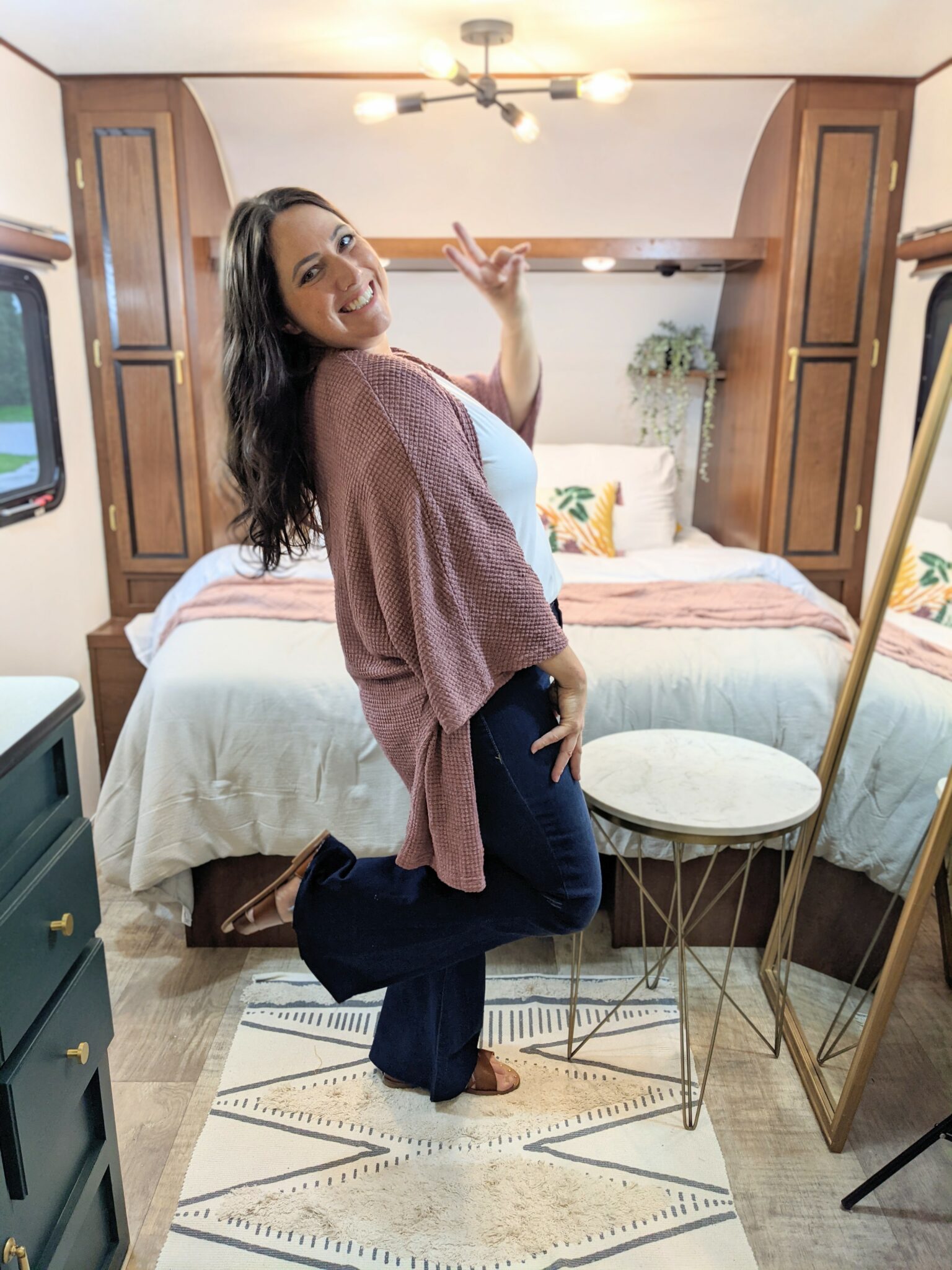 I've Been Eating Keto for a Month
I have a secret to share; I've been doing the Keto diet now for about a month and I've lost 15 lbs. I should also mention that I'm only calling it Keto (or Ketogenic) because you've likely heard of that name before. There are have been many different low carb diets rise and fall in popularity over the years. You may also remember the Atkins diet that was popular a number of years ago and is still around today. Keto seems to be the hip term to use these days, so that's what I'm calling it.
As I get older, my weight fluctuations tend to resemble a long-term mutual fund. There are dramatic dips every time I try a new diet, but ultimately it has trended upward. I've gained close to 50 lbs. over the last couple years, which has been the most dramatic increase apart from pregnancy. Because of this sharp increase in weight, my clothes don't fit, I feel tired, sluggish and achy. I have a lot of joint pain and soreness similar to what I experienced during pregnancy, which is why I feel it is due to the extra pounds I'm carrying. Over this time, I've tried various diets and lifestyle changes, intermittent fasting and calorie counting. I would see a slight change but not enough to stay encouraged.
About Me
Growing up, I was always a healthy weight and pretty active. I started gaining weight in college where I survived mostly on take-out and cookies. I gained the Freshman 15+ and felt pretty miserable about life due to my poor nutrition and terrible sleeping schedule. When I got engaged, I started working for Curves (a fitness franchise for Women that has since gone out of business). I became a fitness trainer and fell in love with the concept of strength training and cardio combined.
I followed the Curves diet leading up to my wedding and lost all my extra college weight. The Curves handbook had me answer some questions that determined if I was "calorie sensitive" or "carb intolerant." I'm not sure how well this science holds up, but I followed the low carb version of their diet and felt great! I have a family history of type 2 Diabetes and have experienced a lot of sugar highs and lows. So it makes sense that eating a lower carb, low glycemic index diet would work for me.
After I got married, I was diagnosed with PCOS and my weight began to climb again. As I entered into the years of infertility, medication, pregnancy, C-Sections, and increased stress, my weight continued to climb. After a near-death experience with my 3rd C-Section, I signed up to run a half marathon and pushed myself harder than I've ever pushed to get back in shape and eat better. This was all well and good, until I completed the half marathon and went back to life as normal.
At this stage in my life, I've felt stuck. Maybe your story sounds something like mine, maybe you've tried all the diets and get discouraged when you don't see lasting results.
I'm not here to tell you I found the answer. But I'm excited about finally finding something that is giving me results. I'm hopeful for the first time in years.
The Lazy Keto Diet
I'm not writing this post to educate you on how Keto works, but I'll share how it has worked for me. I'm calling what I do "lazy Keto" because I've been following it loosely and don't actually count anything. You could also call it the Atkins diet, or simply, low carb dieting. I don't have time to log all my meals or count macros. What I can do is stay aware of what I'm eating, listen to my body and make purposeful food choices. If you want to know more about Keto, I'll share some helpful links in a minute!
I am not a huge snacker throughout the day, in fact I'm the opposite. There are some days I might forget to eat anything nutritious until late afternoon and then get really hungry around 9PM and binge. One of the reasons following a Keto diet has worked for me, is that I'm actually eating more consistently through the day and not eating late at night.
Here are the nutrition goals I follow each day:
Choose foods that are high in protein, healthy fats, and as low carb as possible.
Rather than count carbs, I try to only eat things that are as low as possible. I allow for one meal to be higher (around 12 net carbs), and everything else I try to keep under 4.
Drink lots of water!
Balance my cheese consumption with high fiber, low carb vegetables.
Don't skip meals, eat when you're hungry! This is the key to sticking with it.
How Keto Works
Okay, I know I said I wasn't going to tell you how it works, but here's a quick summary. The concept of Keto is to stop supplying your body with glucose. Foods that are high in sugar and carbohydrates break down into glucose which your body uses for quick energy. When your body runs out of glucose, it starts producing Ketones which signal to the body to switch over to fat burning mode. You're essentially starving your body of glucose so it is forced to burn fat. Now, I know there are lots of opinions on this and I don't claim to be a dietitian or nutritionist. All I know is that it has worked for me and I feel great!
One of the things you can actually do is track your Ketone level using a breathalyzer or a blood monitor. I purchased a Ketone monitor that works the same way a glucose monitor does. A small prick of the finger helps me keep an eye on my Ketone levels, which helps give me feedback on how well I'm doing. I have generally stayed in the 1.0 range, but anything between between 0.5 and 3 mg/dL is considered optimal according to ketomojo.com. Anything over 5 is considered too high and can get dangerous.
Find this Ketone monitor HERE
Foods that Have Helped me Stick with It
One of the reasons I've been able to stick to a Keto diet is that I can eat the things I love the most. Any other diet has restricted my ability to eat my favorite food: cheese. On the Keto diet, cheese is now a staple! Here are my go-to foods and meals.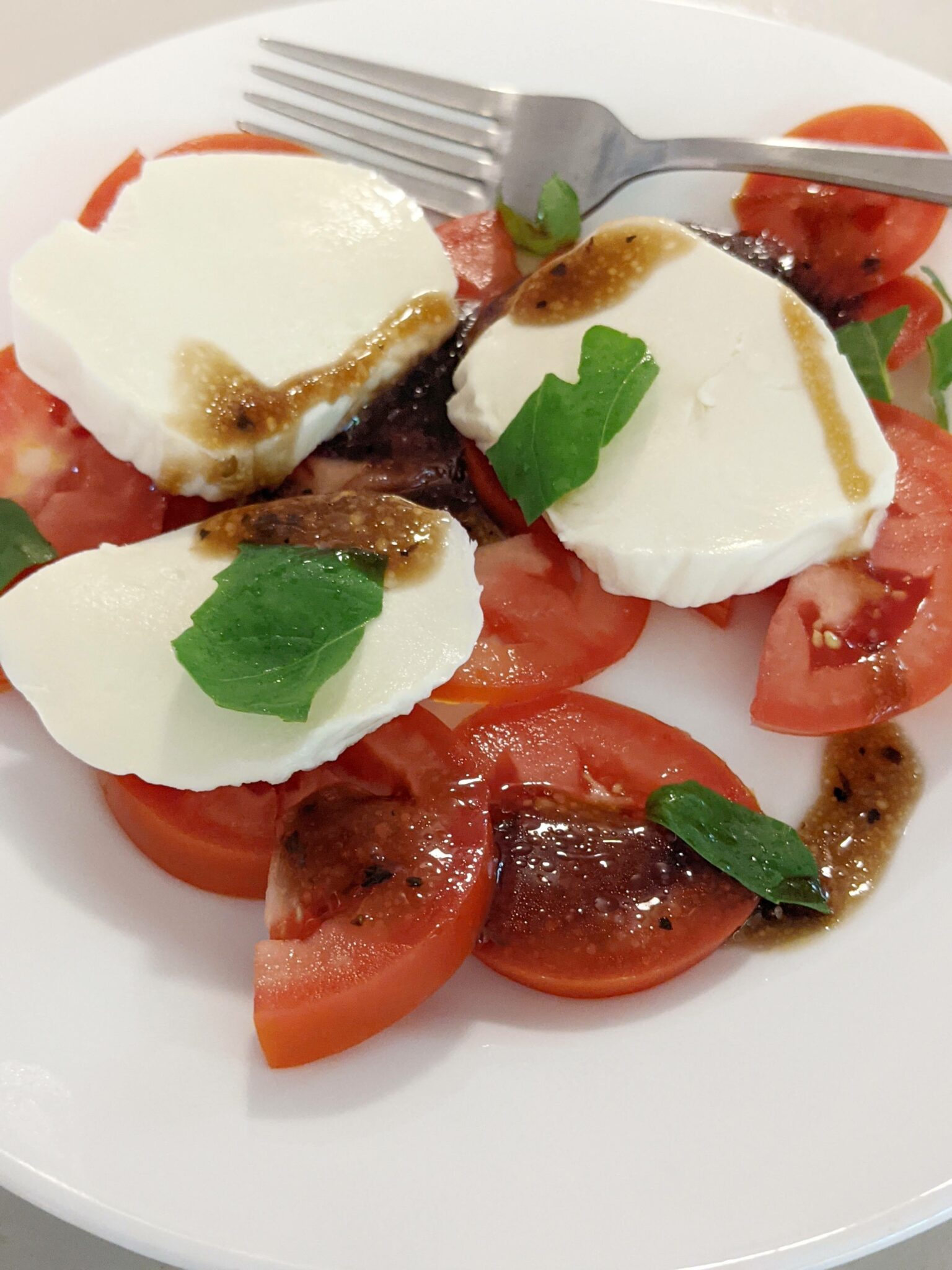 Caprese Salad
Tomato, fresh mozzarella, fresh basil and a drizzle of sugar free balsamic vinaigrette.
= around 5 net carbs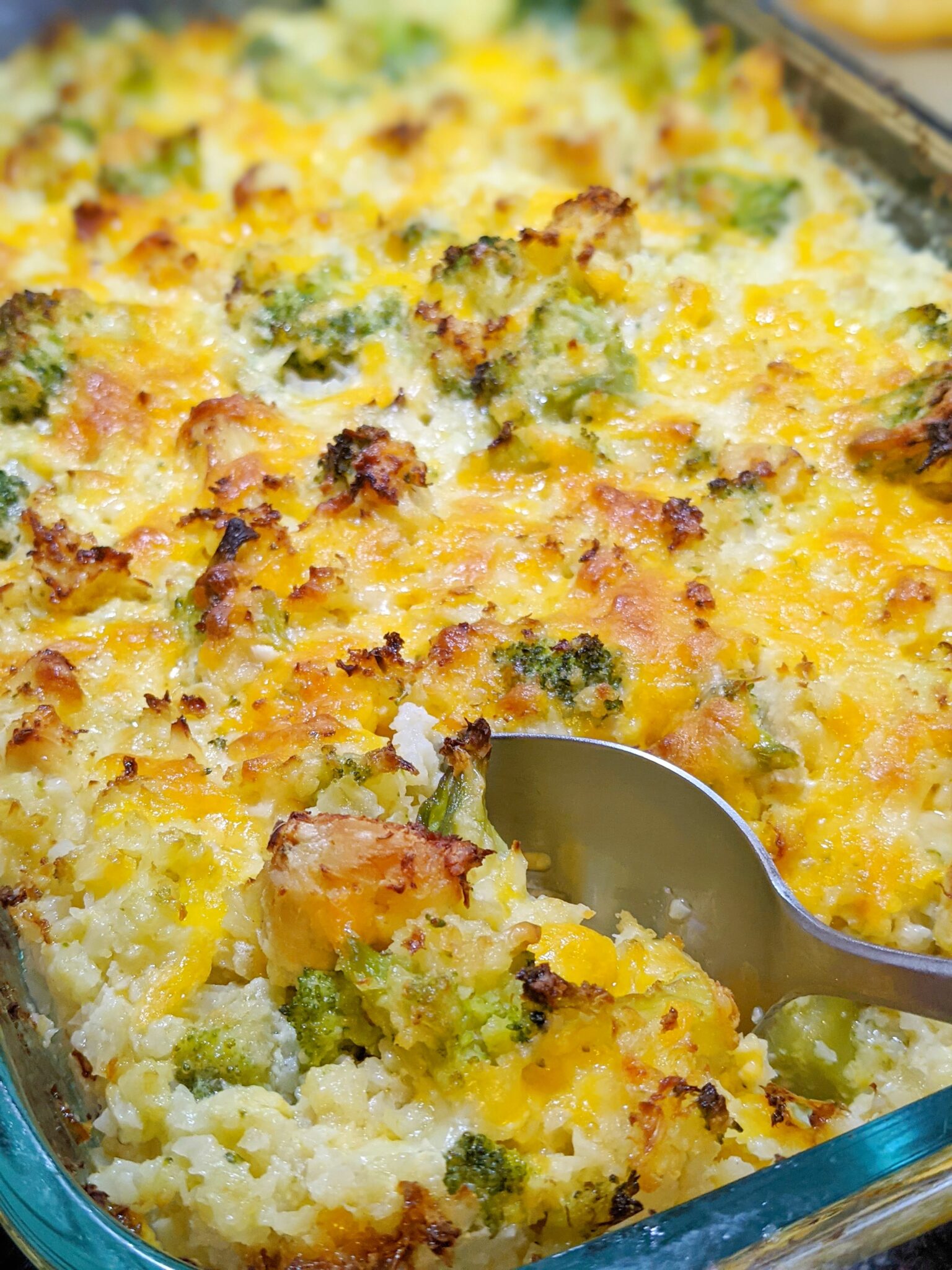 Cauliflower and broccoli cheese casserole
Ingredients: Riced cauliflower, broccoli, egg, cheddar cheese, onion and garlic salt.
= under 6 net carbs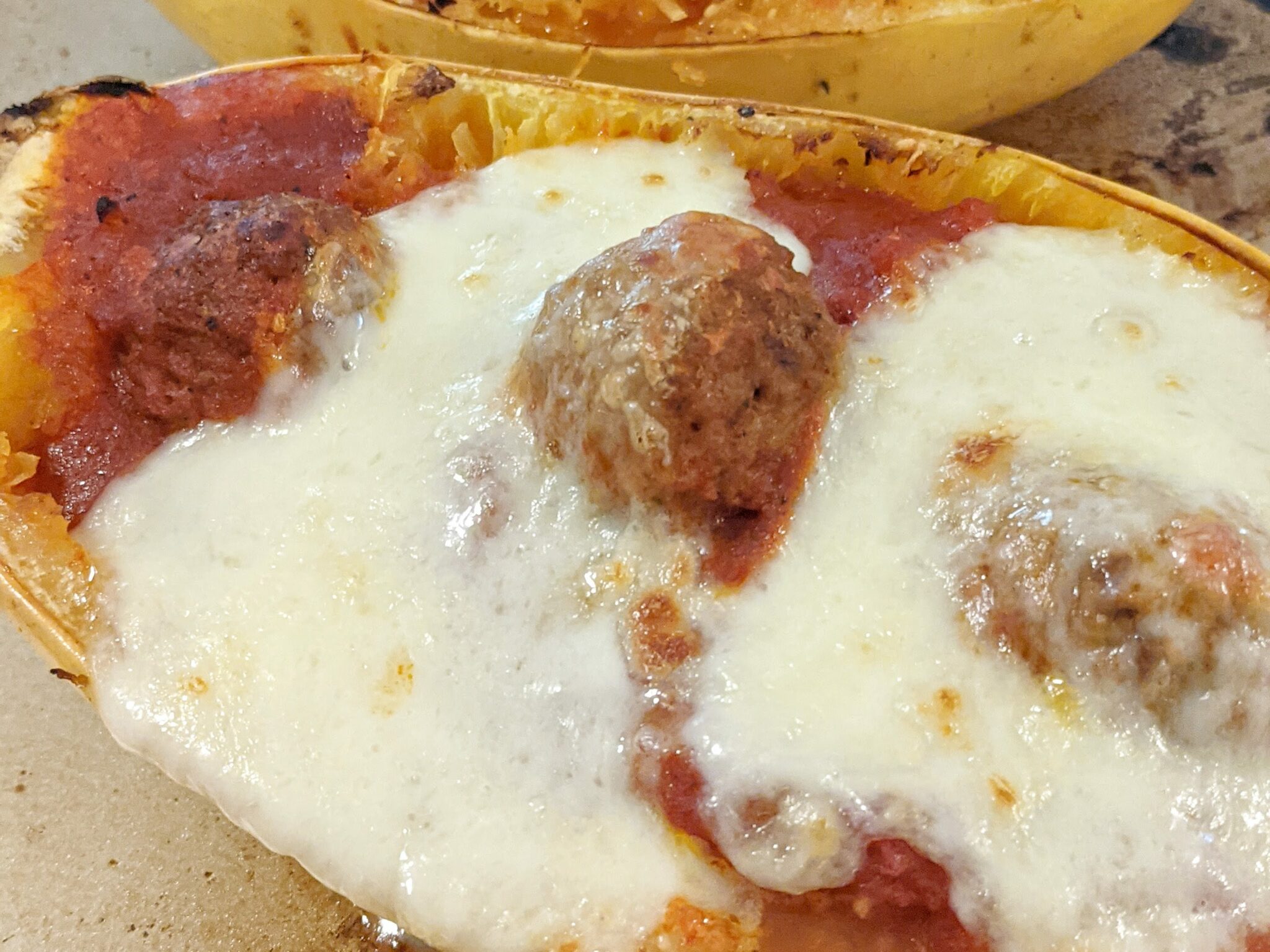 Spaghetti squash and meatballs
Spaghetti squash, marinara sauce, low carb meatballs, fresh mozzarella = around 18 net carbs.
When I know I'm having this for dinner, I'm extra careful for the rest of the day. I save all my carbs for this!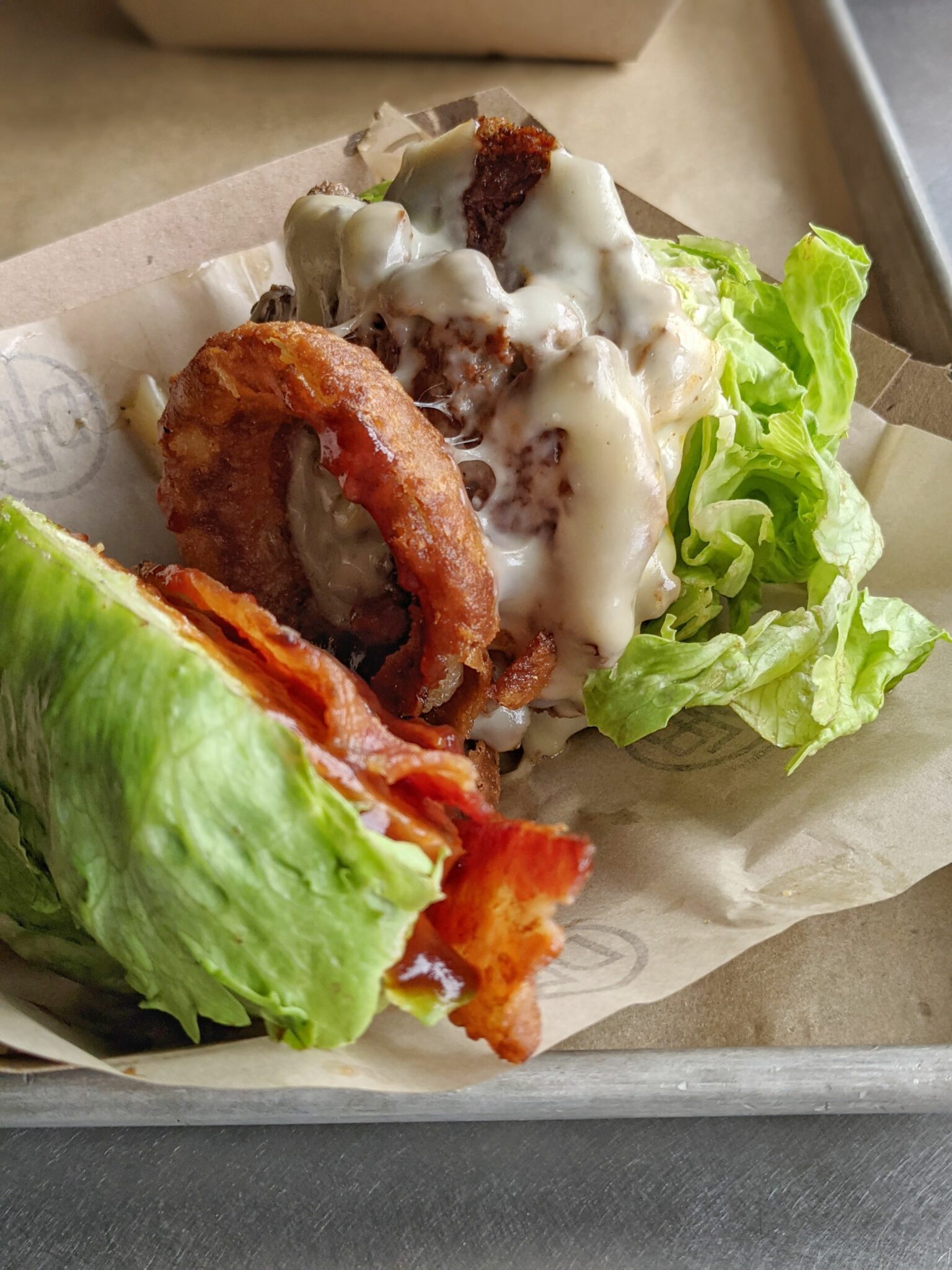 Burger on a lettuce bun
I had this burger at D-Luxe Burger at Disney Springs. They offered the lettuce bun instead of a regular bun. It was so good! I removed the onion ring.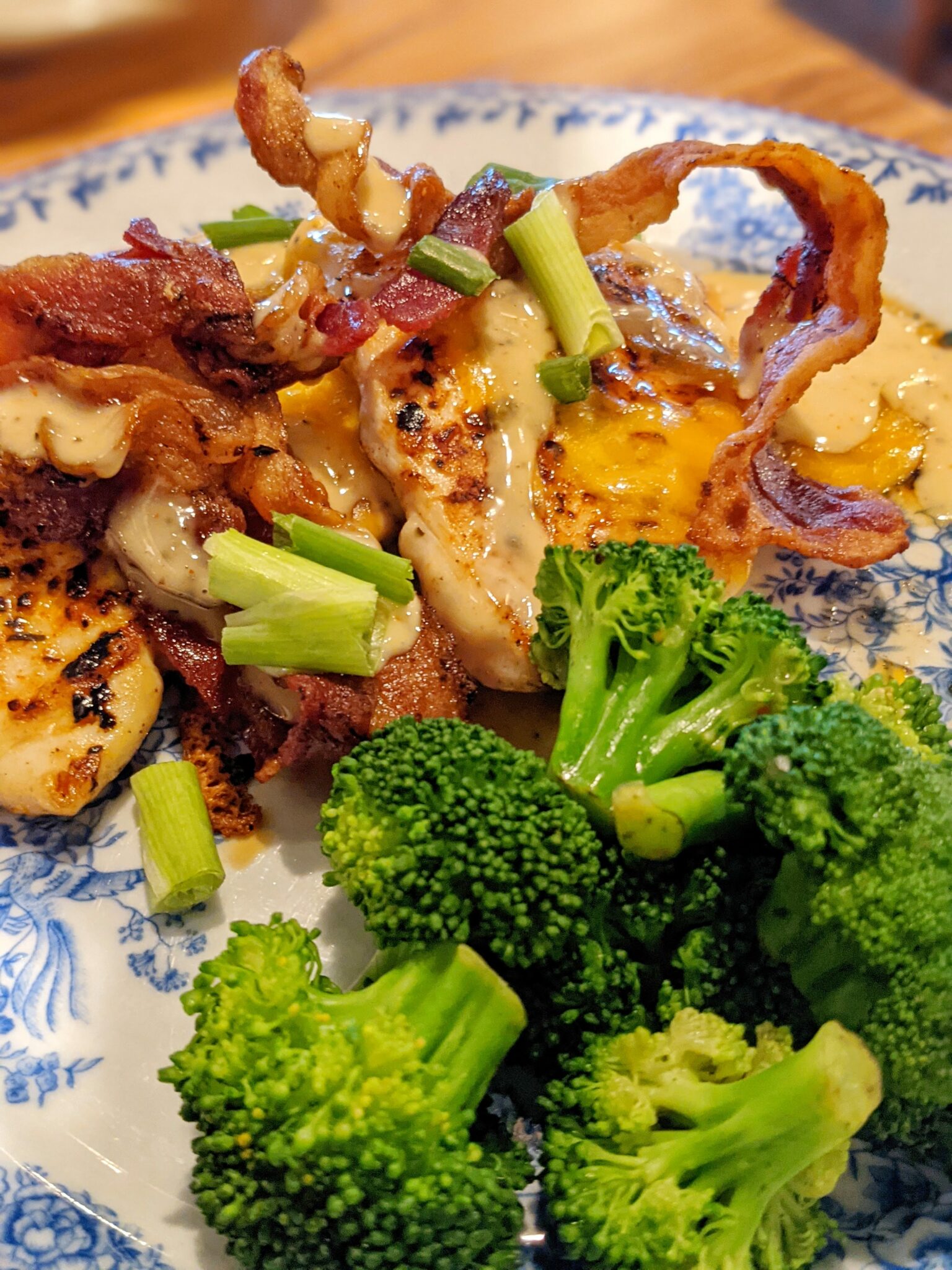 This is the Maple Bacon Grilled Chicken from Cracker Barrel
Eating at Cracker Barrel is a little tricky when eating low carb. I know this meal was probably full of hidden sugar, but I had it with a side of broccoli and a salad. I did not eat the biscuit that came with it. It was the best meal I've ever had at Cracker Barrel!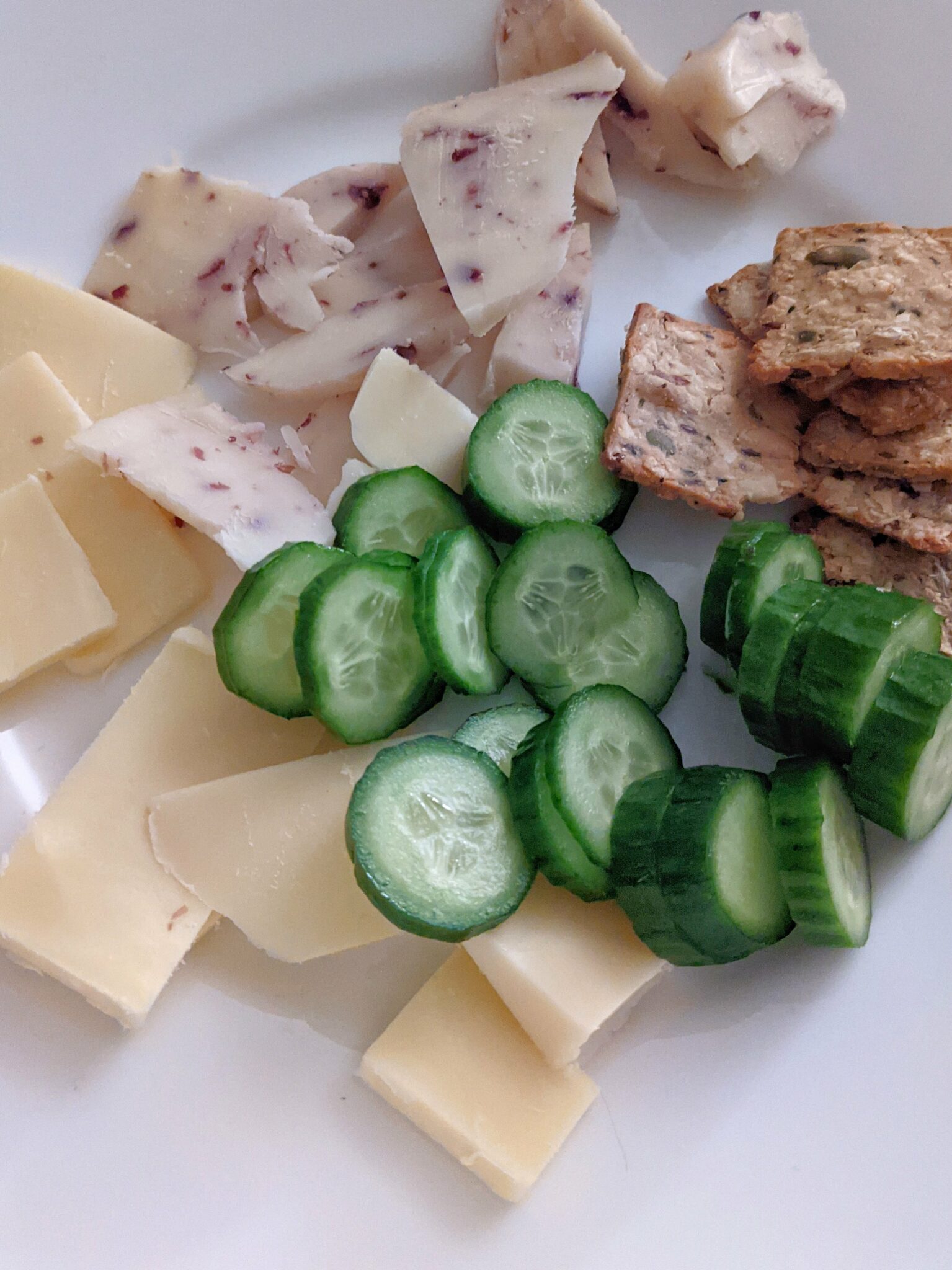 Cheese and crackers
I love this snack combination. I keep fancy cheese on hand, cucumber and Keto crackers. I limit myself to a serving size of 5 crackers which makes this snack very low carb and super satisfying!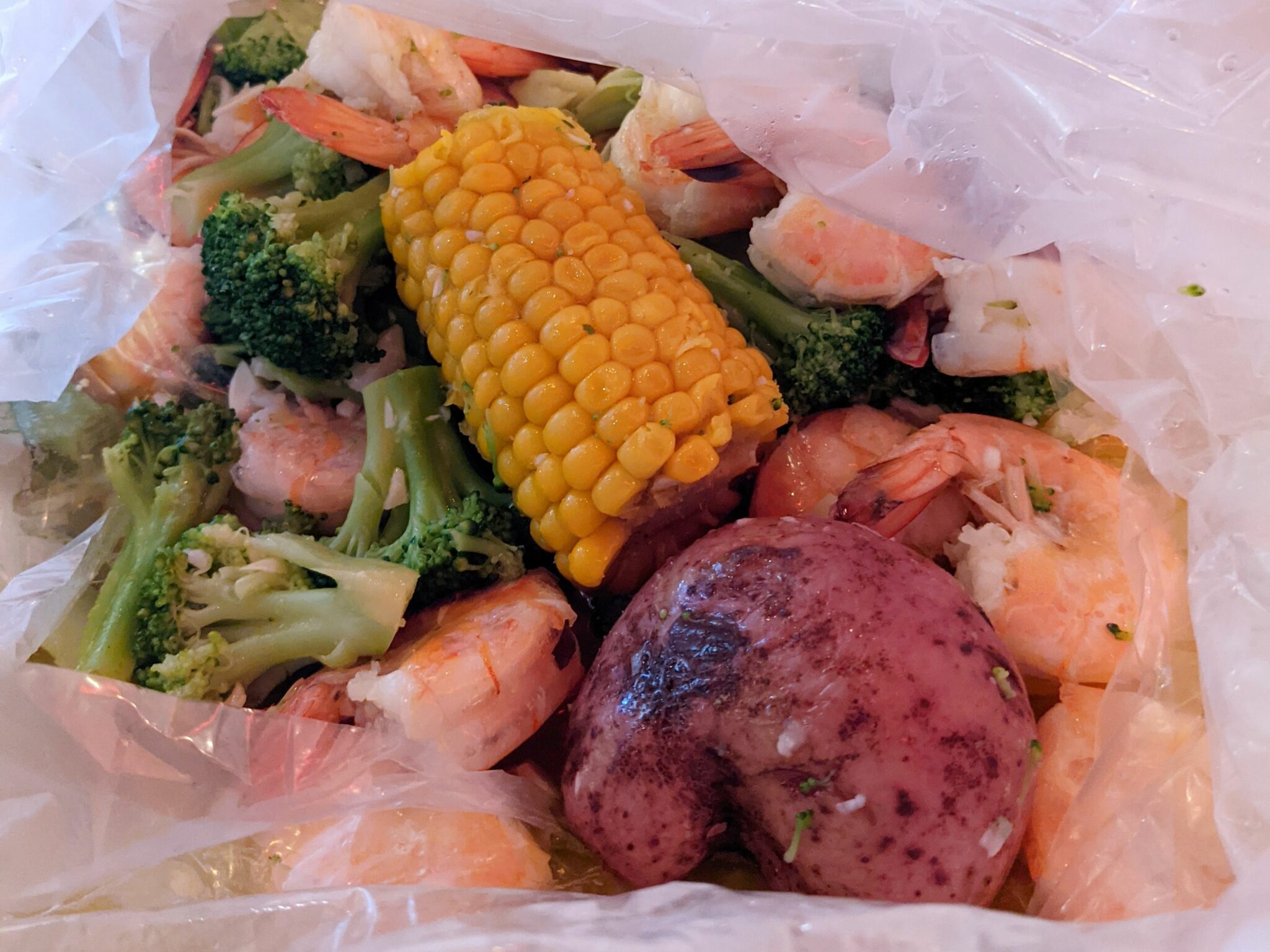 Hook and Reel seafood boil
We ate at Hook and Reel for the first time the other day. I ordered a shrimp seafood boil with broccoli and did not eat the potatoes or the corn.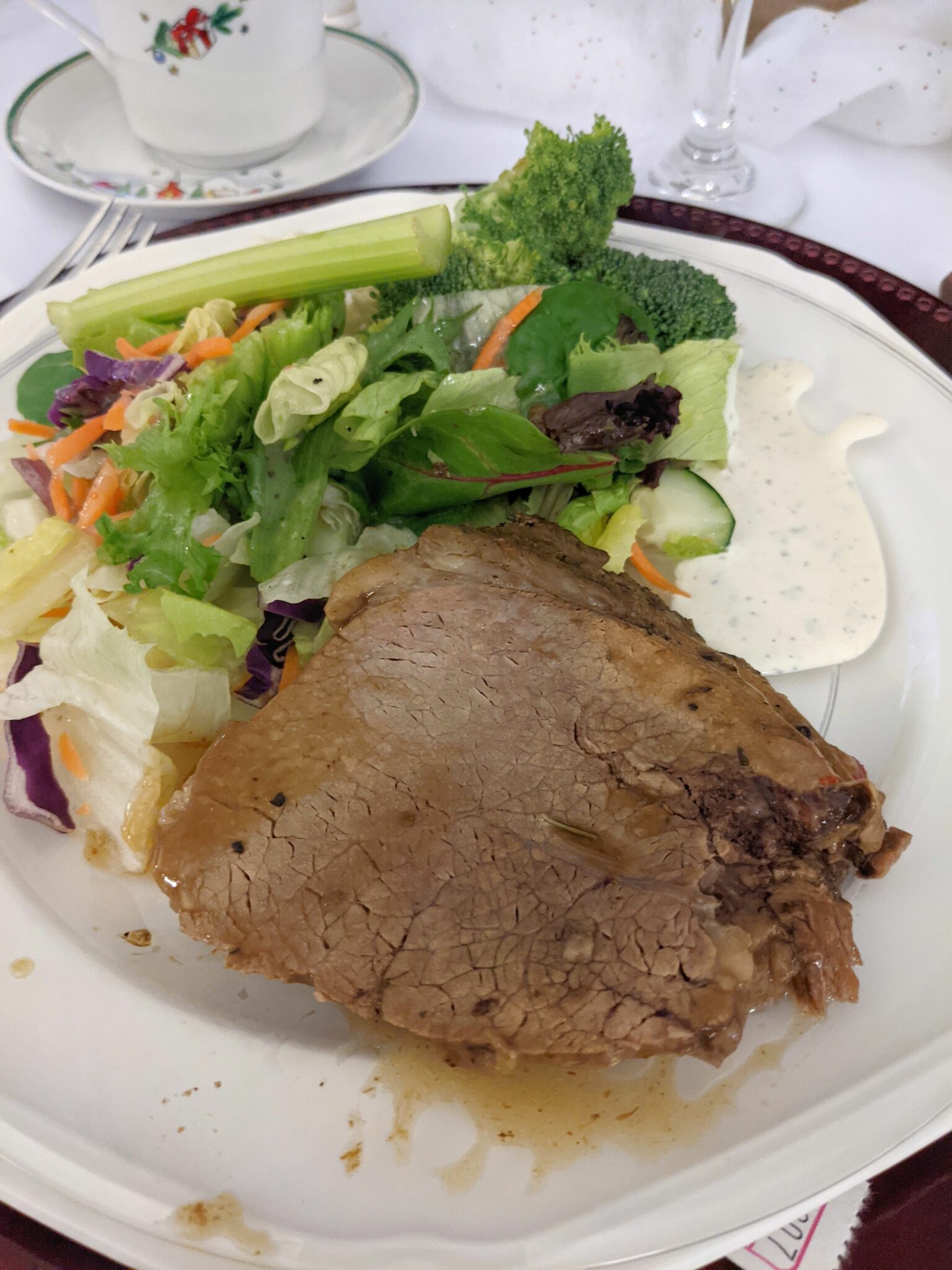 Church Christmas event
While at a Ladies Christmas event at my church, I skipped the pasta, mashed potatoes and dessert. I ate a side salad, veggies with ranch dip and roast beef.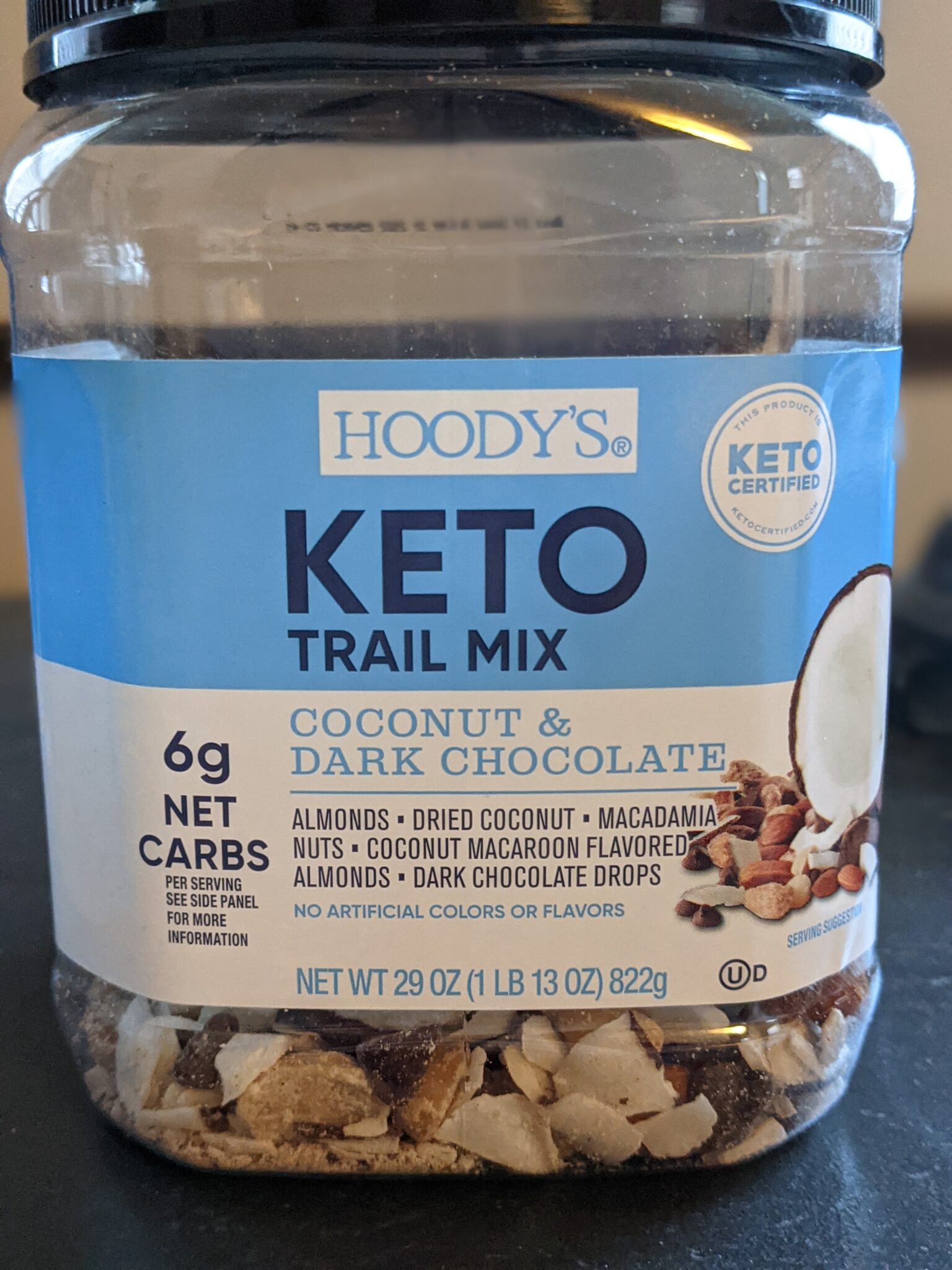 When I'm Craving Something Sweet
After the first couple weeks, I found my sweet cravings really disappeared! This is huge for me because I love binging on candy. Give me all the gummy candy! For those times that I do feel a sweet craving coming on, I have a few go-to snacks. This Keto trail mix from Costco is awesome! You have to be careful to limit the portion size, but it really hits the spot. I also find drinking a La Croix when I'm craving something sweet or bubbly really satisfies.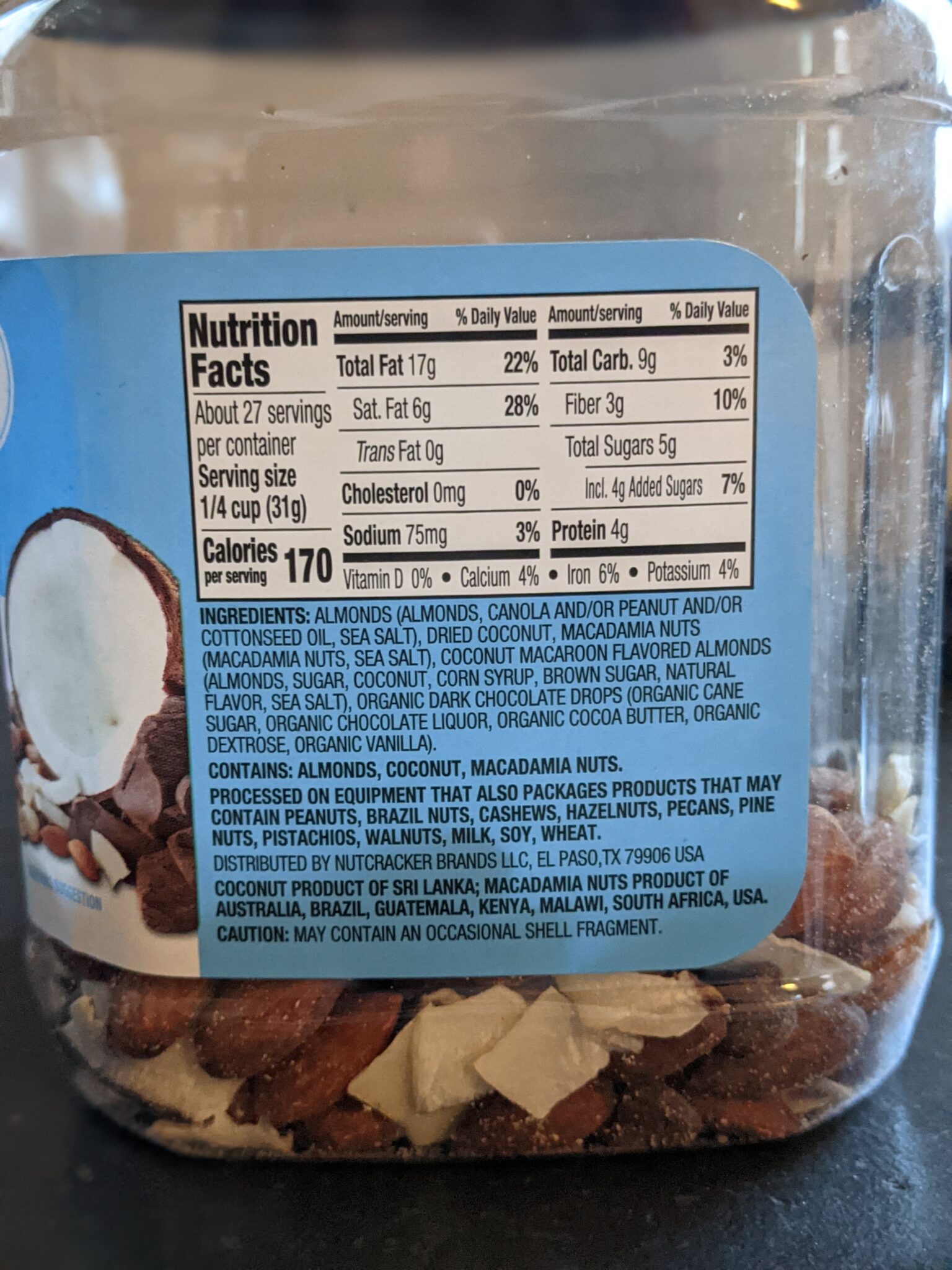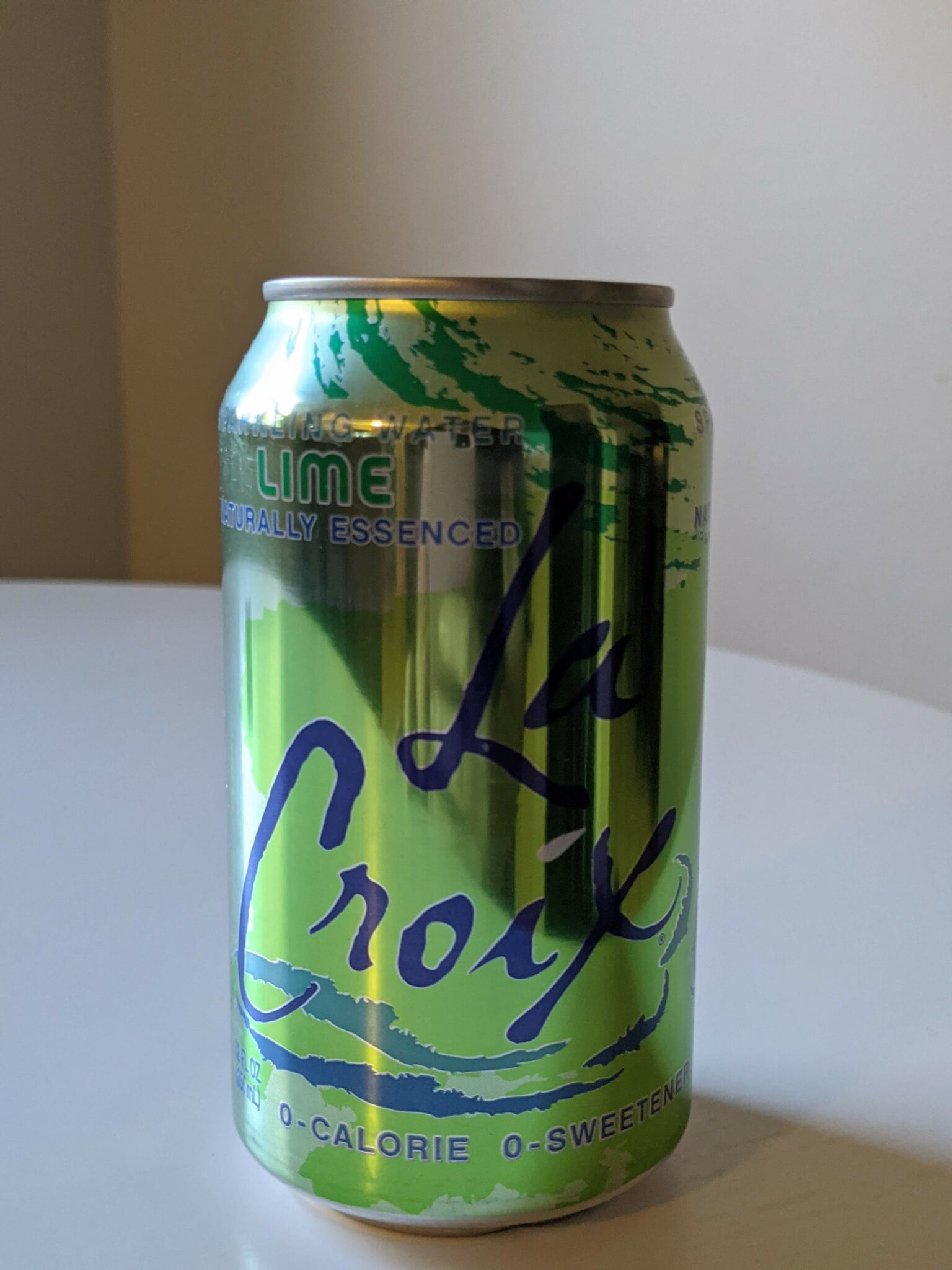 Other Products I love
Here are a few of my favorite Keto-friendly food items that I've found to be really helpful to keep around.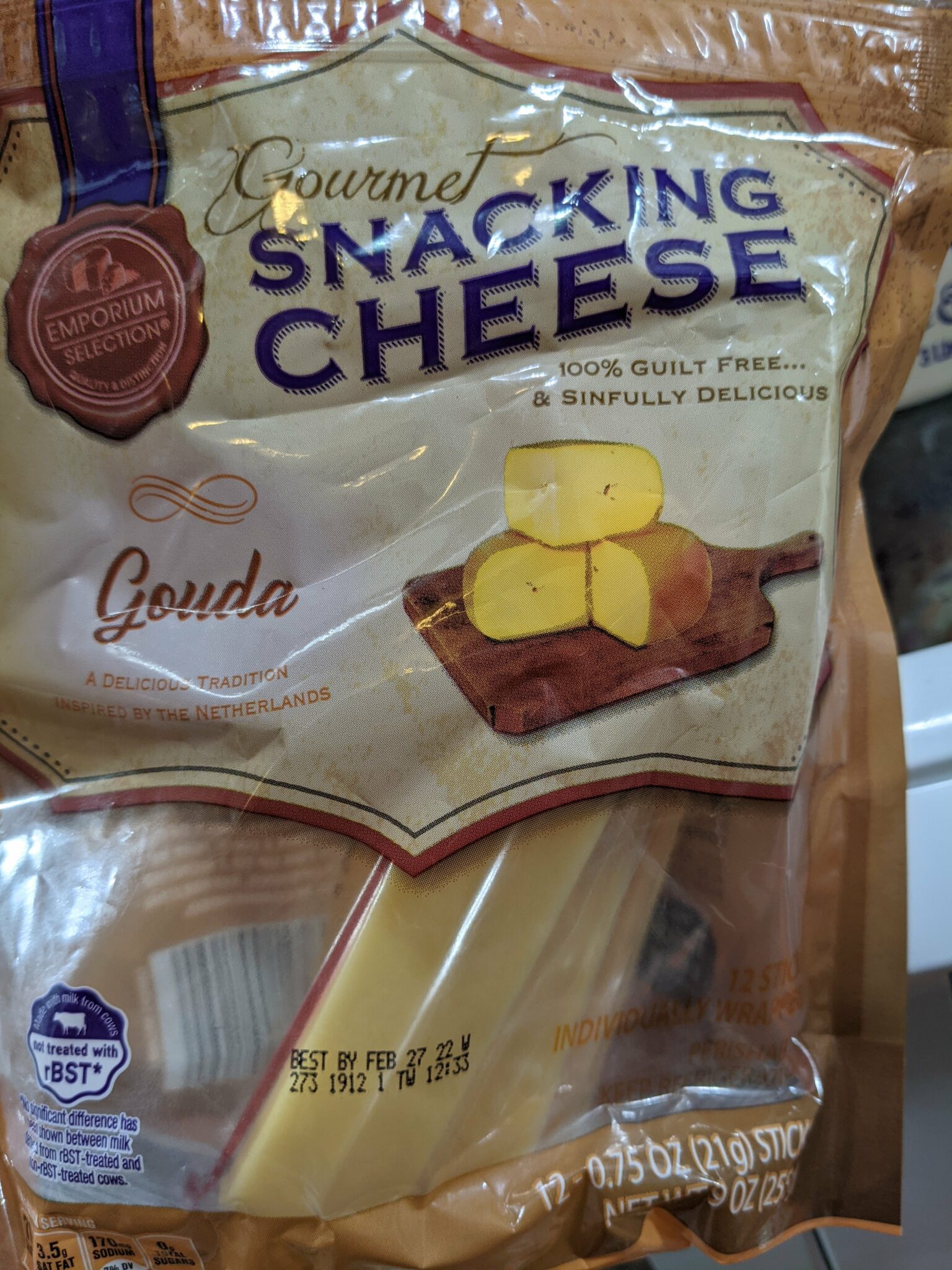 Fancy cheese sticks or cheese from Aldi.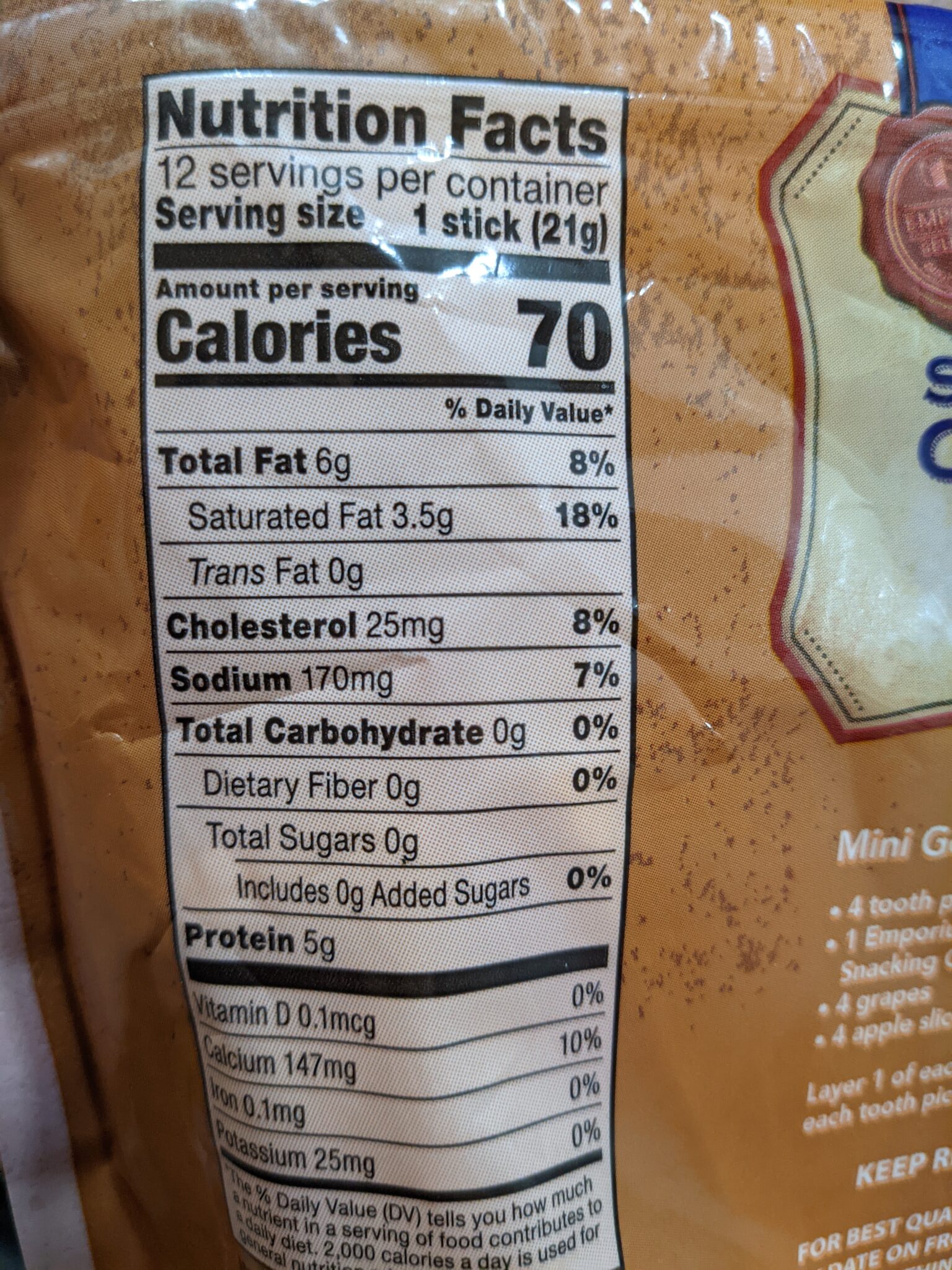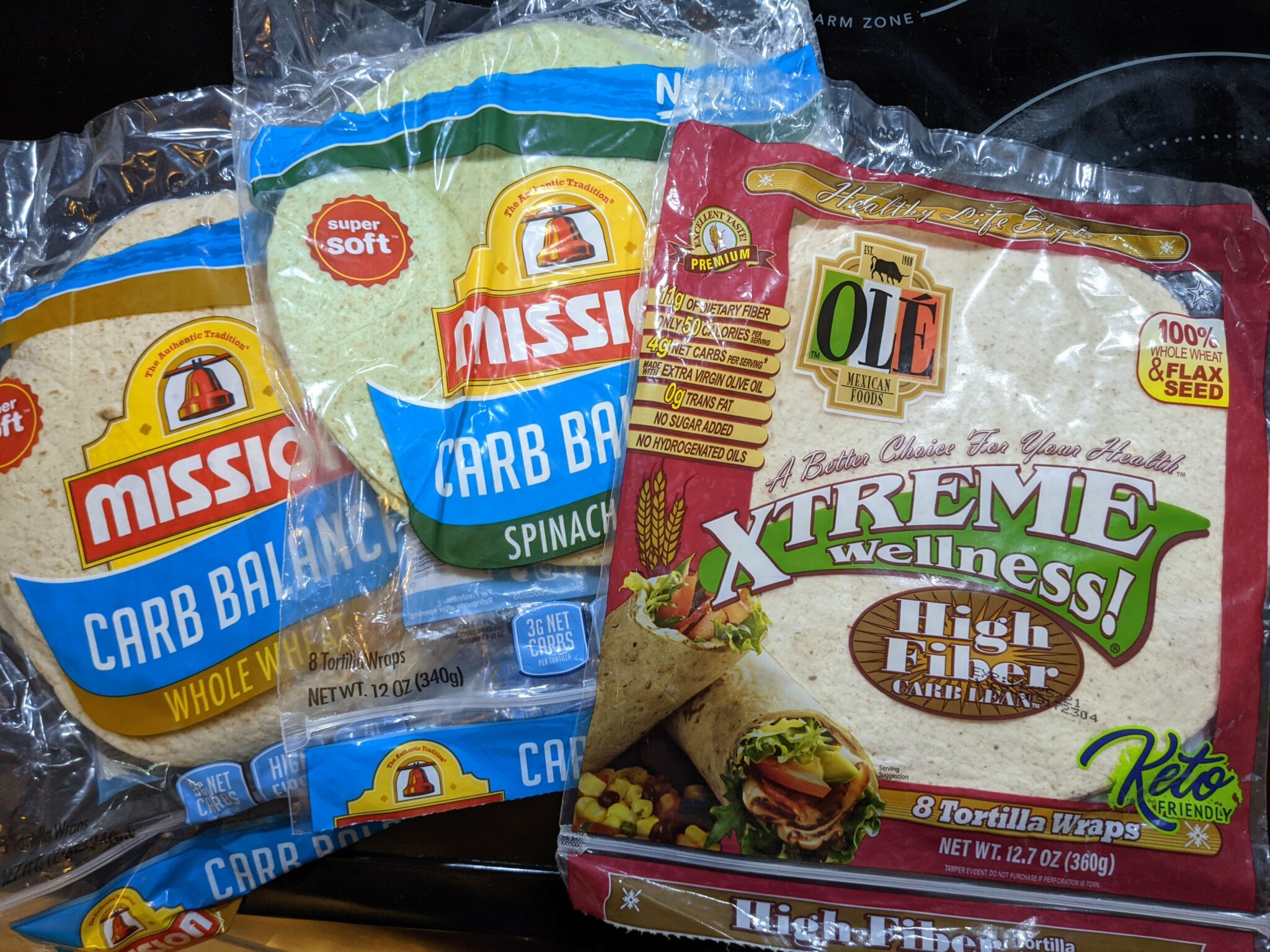 Low carb, high fiber wraps.
I make a sandwich out of these with mayonnaise, brown mustard, cheese and ham. These are very filling and great for keeping you regular when you've hit the cheese a little too hard.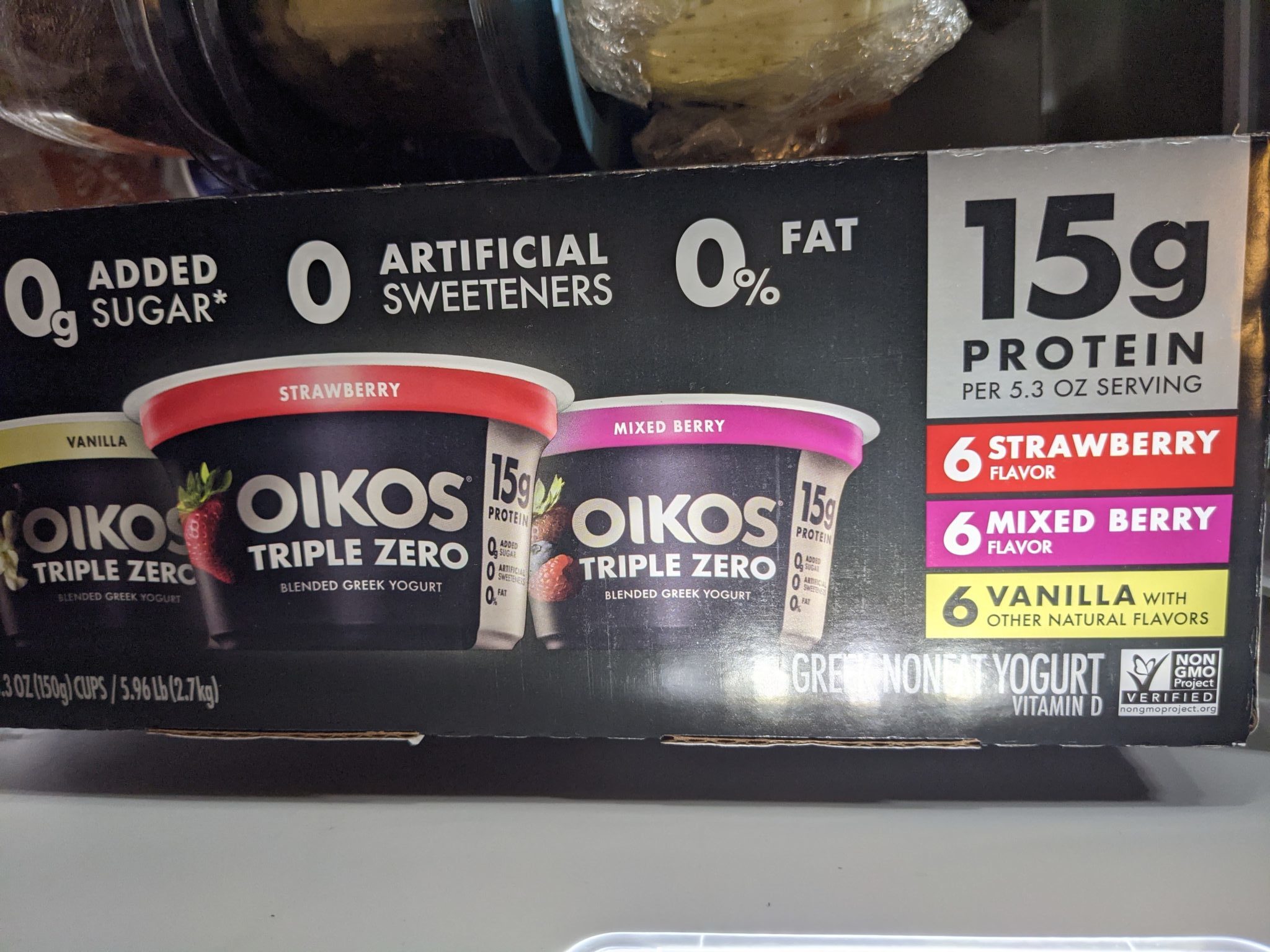 Zero sugar added Greek yogurt.
Read labels, they're not all created equal. I look for the ones that are less than 10 carbs per serving. This one pictured is actually not my favorite, or the best option since it is fat free. But, it was the best option I found at Costco the other day.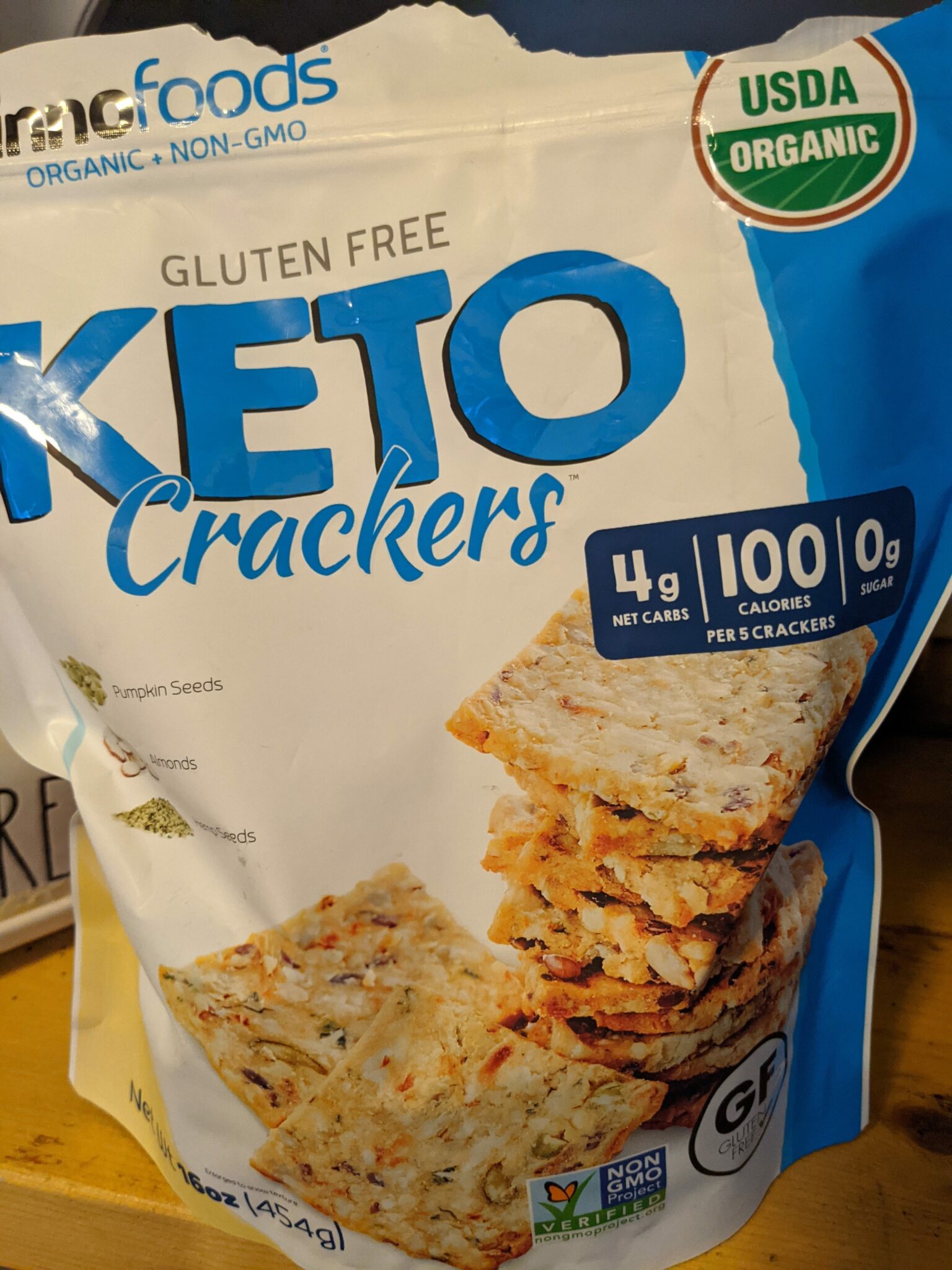 Keto crackers. I have found these at Aldi and Costco.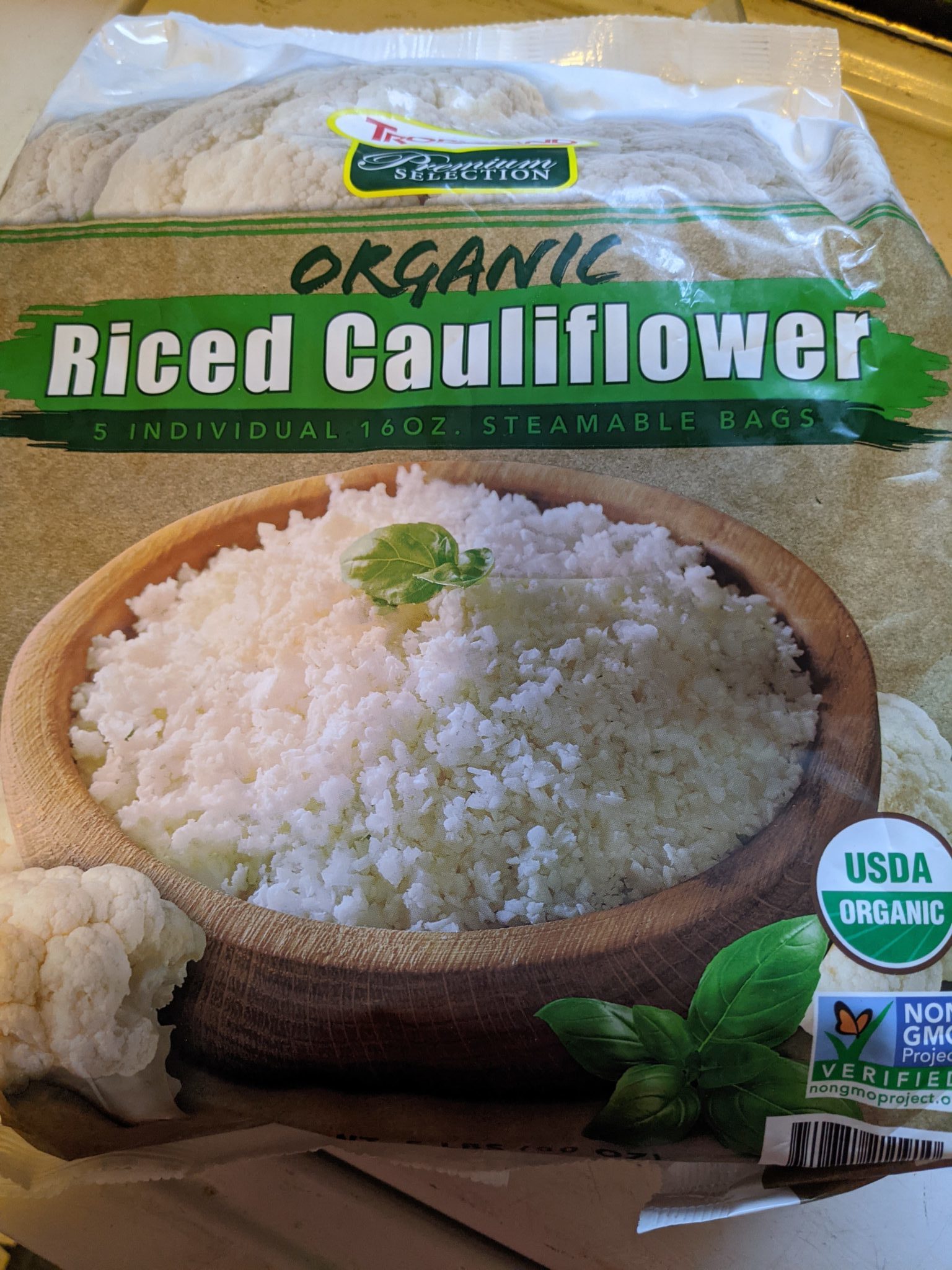 Riced cauliflower
This is a staple and this large bag from Costco is great!
Carb Levels in Common Foods
To help you wrap your brain around where carbs are found, here is a ranking of several types of food according to carb levels. When following a low carb, Keto or Atkins diet, you count net carbs. Net carbs are determined by this formula: Total Carbohydrates – Fiber – Sugar Alcohols. This represents the grams of carbohydrates that dramatically impacts your sugar levels.
Foods that are low in Net Carbs such as nutrient-dense vegetables and low glycemic fruits such as berries don't have a significant impact on blood sugar and therefore are less likely to interfere with weight loss. – atkins.com
Low Carb Vegetables
*Based on serving sizes according to My Fitness Pal. Quantities = net carbs.
Spinach – 0 grams
Butter lettuce – 0 grams
Swiss chard – 0 grams
Celery – 1 gram
Bok Choy – 1 gram
Iceberg Lettuce – 1 gram
Mushrooms – 1 gram
Cauliflower – 2 grams
Asparagus – 2 grams
Cucumbers – 2 grams
Green Beans – 2 grams
Cabbage – 3 grams
Egg plant – 3 grams
Kale – 3 grams
Broccoli – 4 grams
Brussel Sprouts – 4 grams
Peppers – 4 grams
Zucchini – 4 grams
Jicama – 4 grams
Tomatoes – 4 grams
Spaghetti squash – 5 grams
Artichokes – 6 grams
High Carb Vegetables
Peas – 9 grams
Acorn squash – 13 grams
Butternut squash – 13 grams
Parsnip – 13 grams
Corn – 20 grams
Potatoes – 24 grams
Sweet potato – 32 grams
High Protein Foods that are Almost Zero Carbs
Chicken
Salmon
Cheese
Shrimp
Turkey
Eggs
Bacon
Beef
Cream cheese
What You Shouldn't Eat
Sugar
Starchy vegetables
Bread and pasta
Fruit
Beans, legumes
What You Can Eat
Nuts
No sugar added meats
Cheese
Vegetables
Helpful Links
Here are a few places to find out more about the Keto diet:
Summary
Overall, I'm not adjusting my life in an extreme way, I'm just choosing lower carb options from the foods in front of me. I'm still going out to eat, but I'm choosing the lowest carb option on the menu. If I'm grabbing McDonalds for the kids, I might eat a burger without the bun. I'm more aware of all the high carb foods I would have put in my mouth throughout the day. If I make mac and cheese for the kids, I would have totally ate a couple bowls full. If the kids have ice cream at night, you better believe I would have had a bowl. When the kids brought their Halloween candy home, I definitely would have taken a candy tax.
I'm not seeing dramatic, overnight results, because I didn't put this weight on overnight. I have to believe all these little changes will add up for long term loss instead of continuing to gain. I'd love to hear about your favorite sites, accounts you follow or foods you love! I'm excited to continue on the Keto diet and will check back in with you after another month!
Pin-It!