Today I am sharing some updates to our Florida house and our new Flexispot standing desk! I was given a Flexispot standing desk to review. All opinions are my own.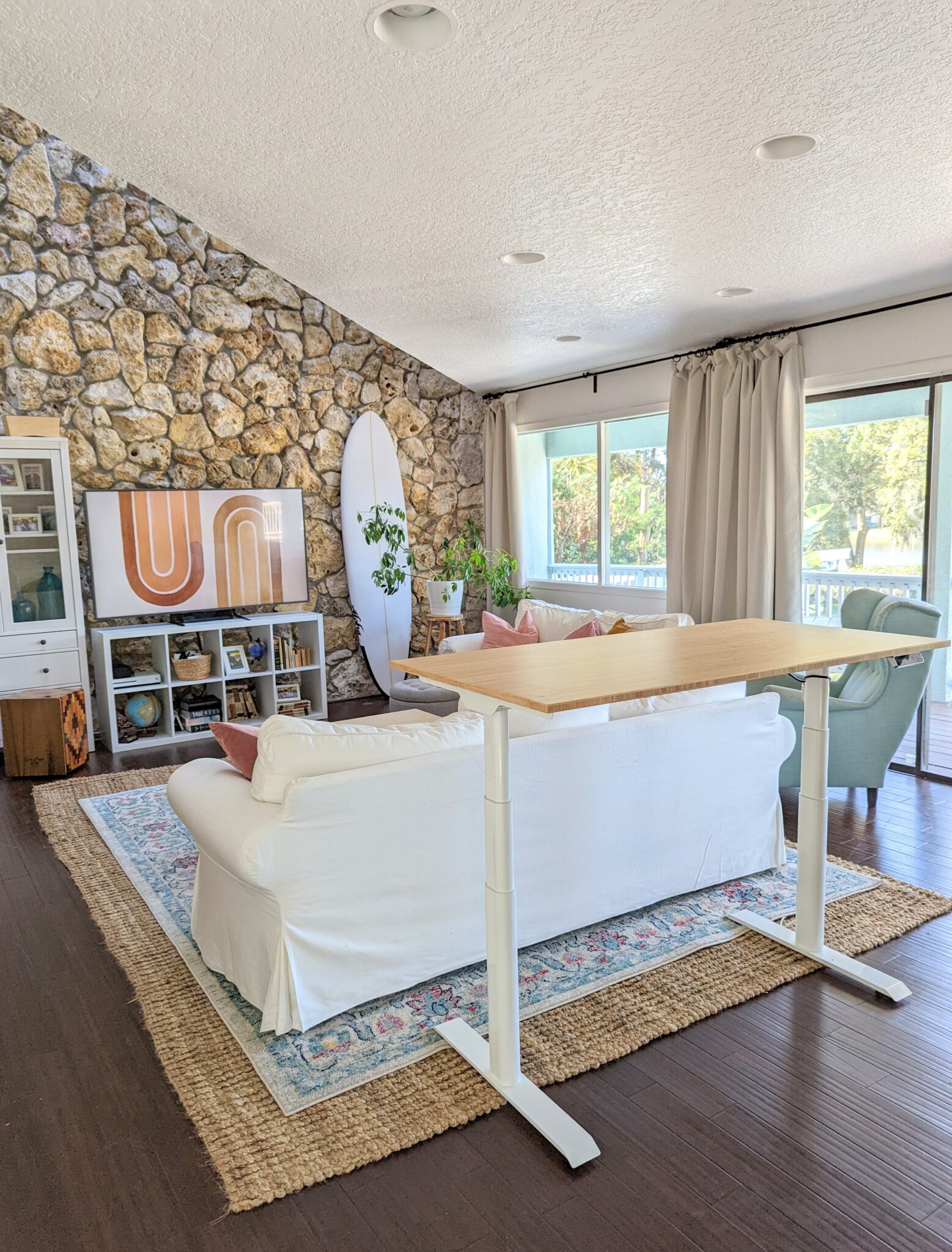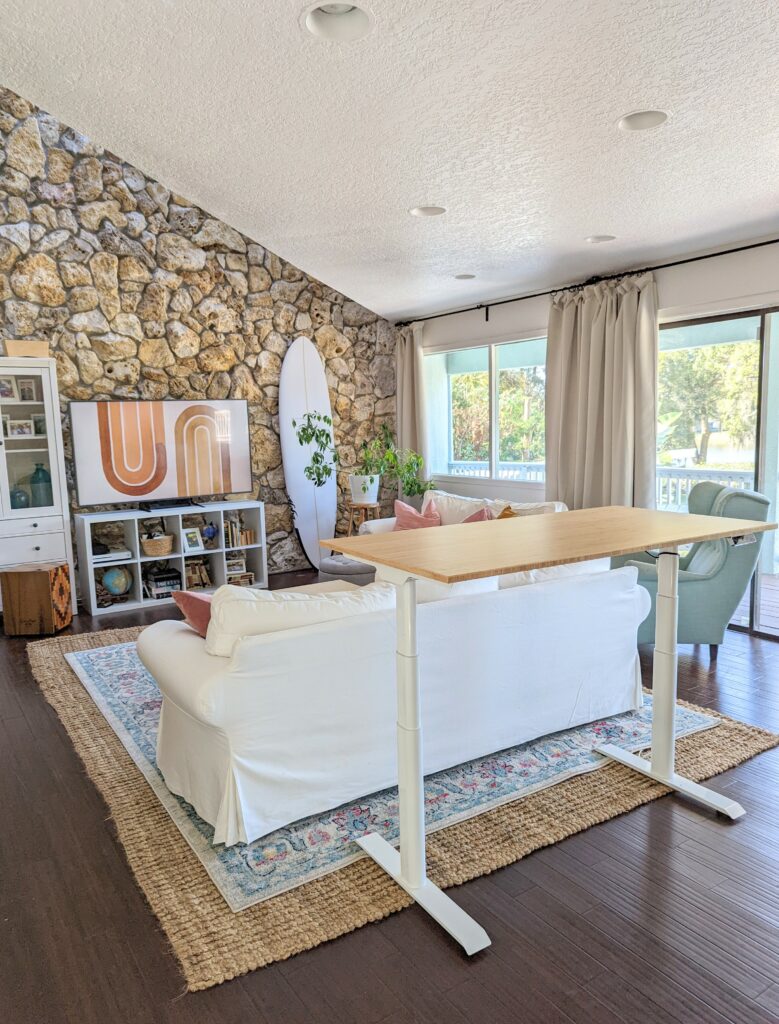 Florida Living Room
Welcome to our slightly better, but not totally finished living room at the Florida house! You'll have to scroll down to see what it looked like originally. We haven't done anything major yet, but the small changes have really made a difference! We removed vertical blinds, painted and hung drapes, but that's about it. The furniture we have in this room is mostly temporary until we move the rest of our things down from Michigan. This couch set was a Facebook Marketplace find and meant to be temporary, but I kind of love it. You'll probably recognize the surfboard that was on our wall in Michigan (it's finally back home in Florida). I'm still deliberating over the rock wall and what to do about it, but I'm loving the little updates that have made this room feel more like us.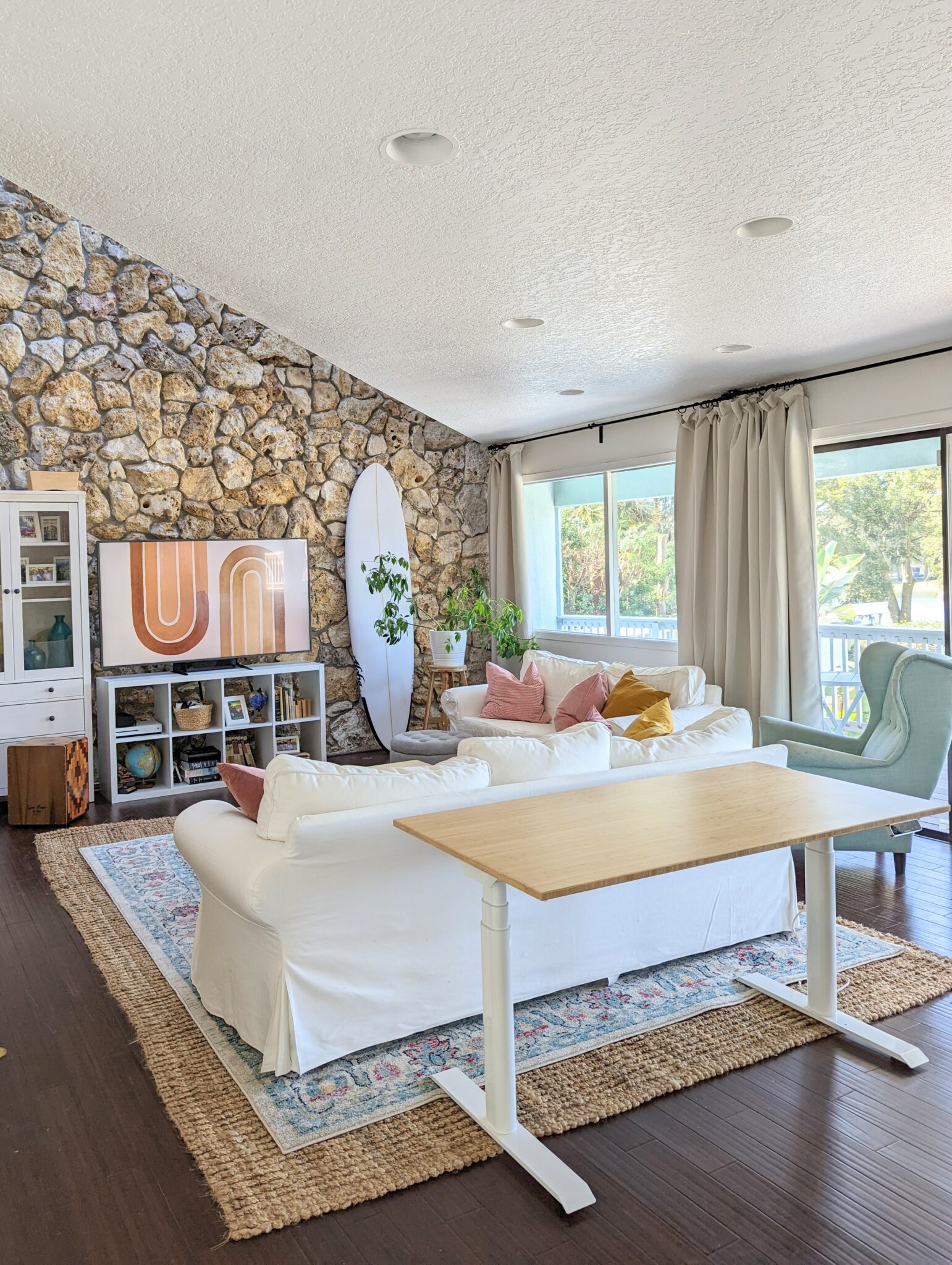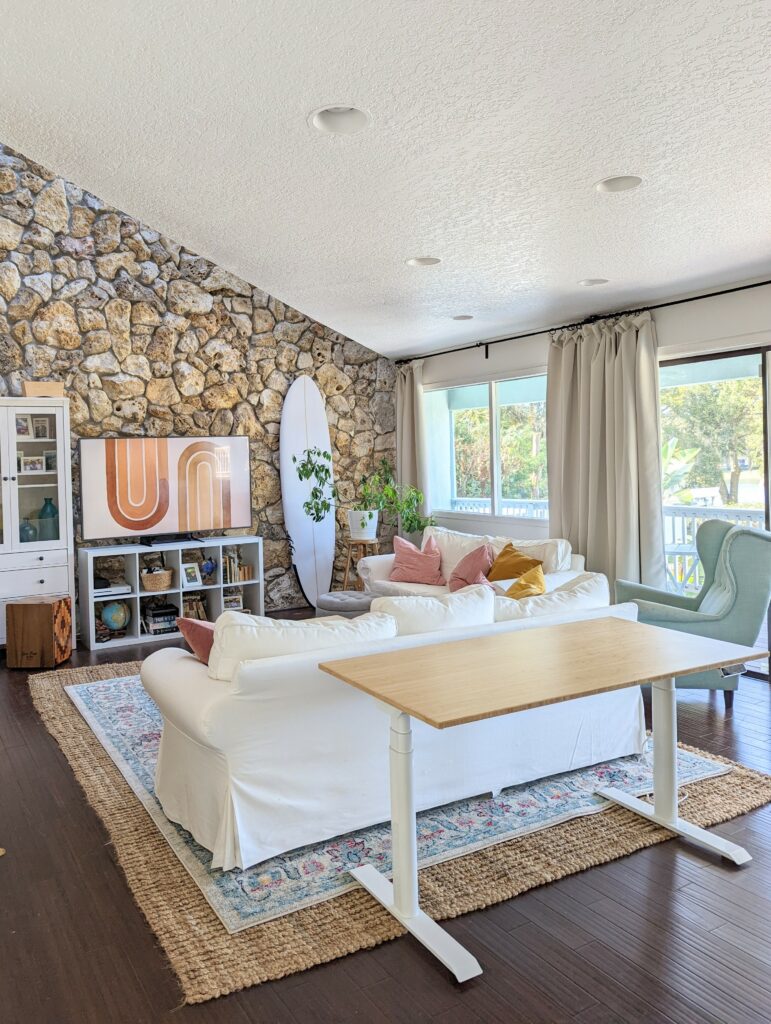 Flexispot Standing Desk
Let me tell you about this Flexispot standing desk that is currently sitting in our living room! We have the Kana Pro Bamboo Standing Desk with white legs. I sat it here temporarily because the rest of the house is still a work in progress, but I've kind of fell in love with the convenience of it! Not only is it cute and matches the rest of my décor perfectly, it's incredibly versatile! It can easily be raised up or down with the push of a button. We have raised it up to use for standing, put it down to chair height for a regular desk and way down low for the kids. Having it behind the couch has come in handy for anyone that wants to work, but also wants to low-key binge a show. It even has a child lock feature to keep it in one spot and can be programed to remember your preferred height.
Now, here's that original picture I promised you.
This one is from the original listing for the home before we bought it.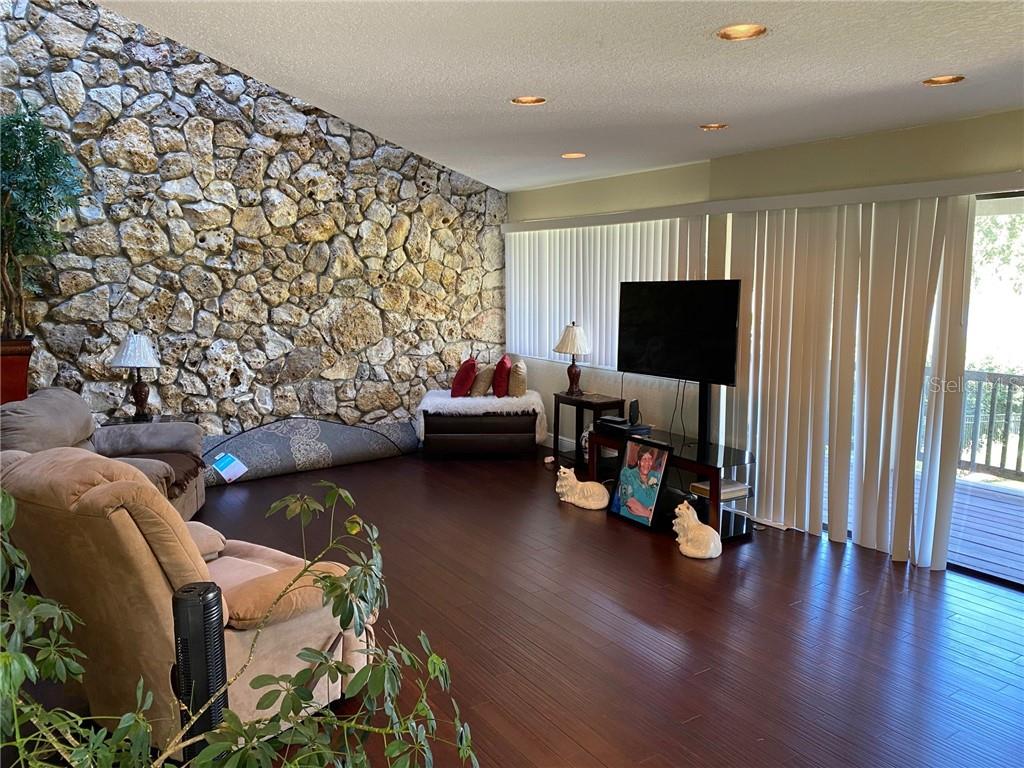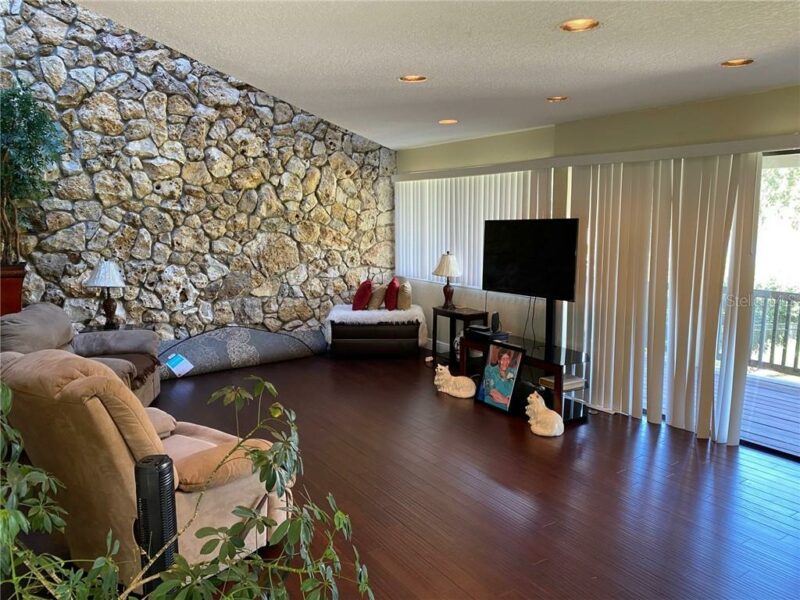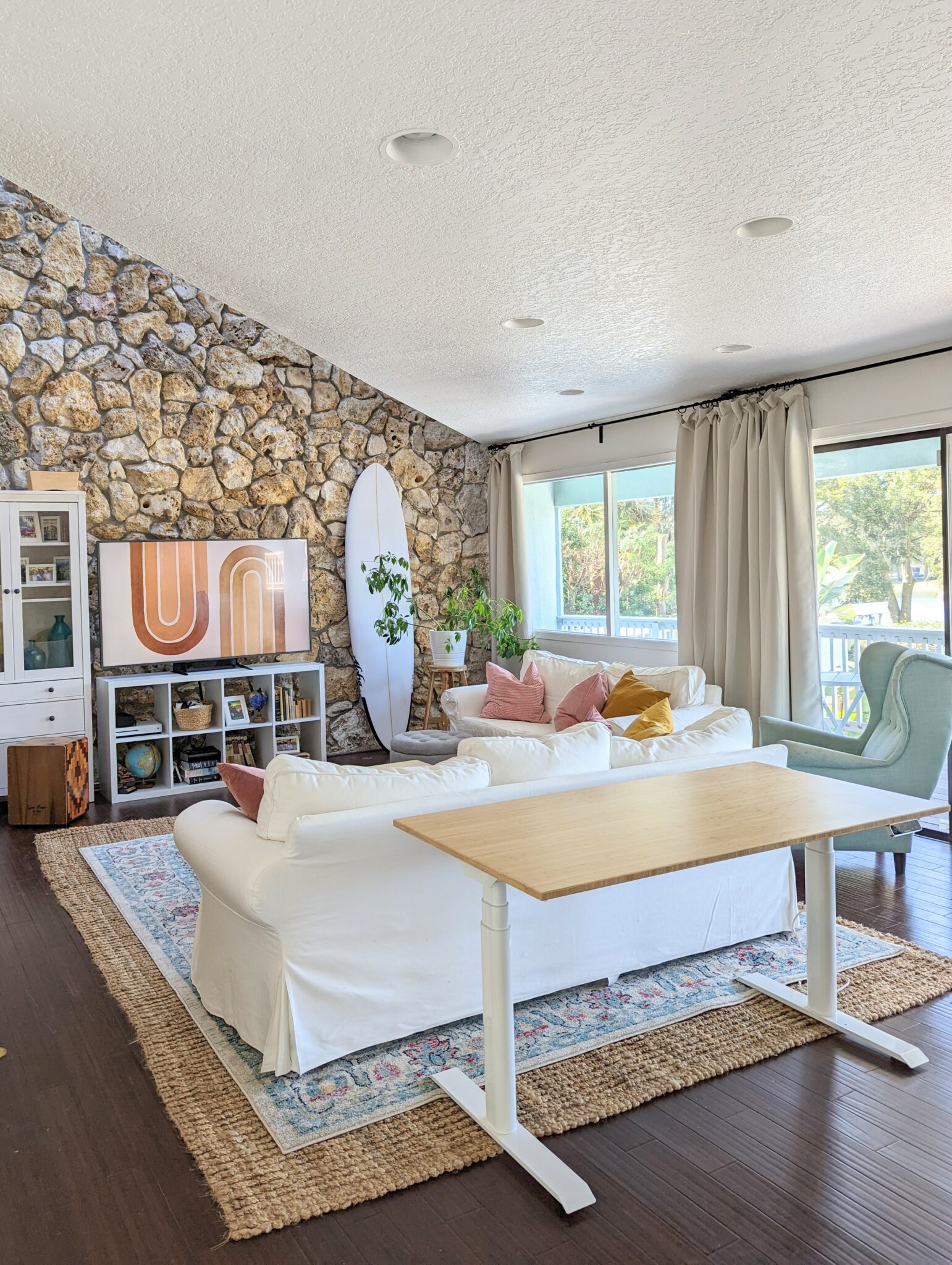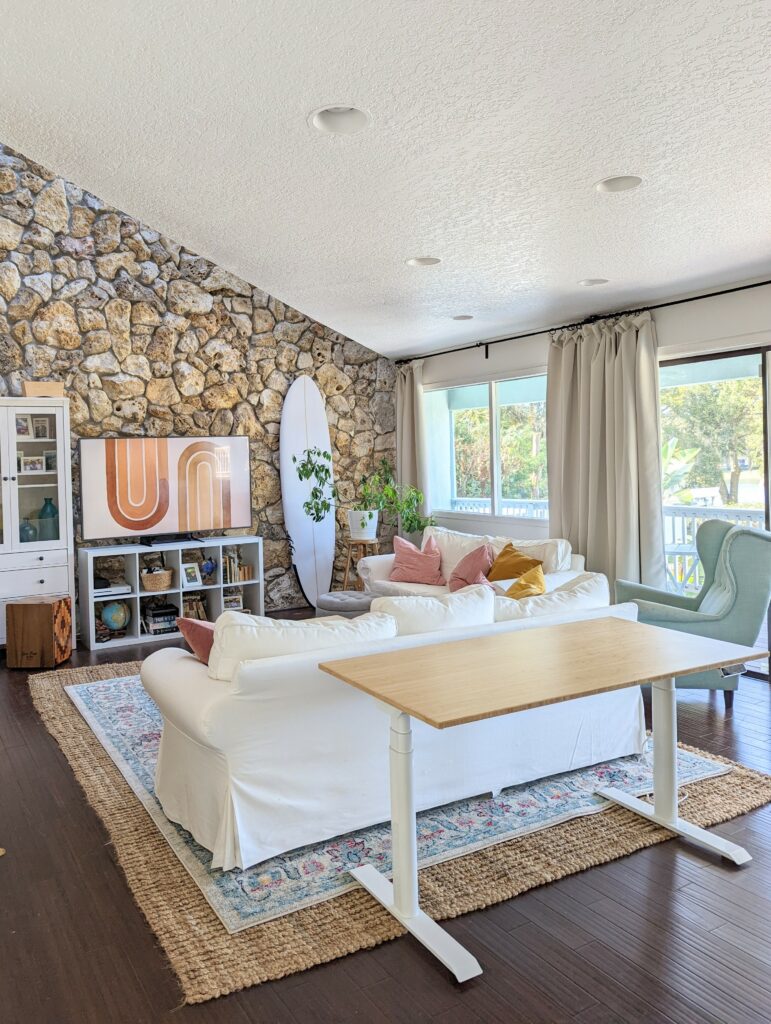 Shop the Look
Here are the items I used in this room:
Bottom rug – Amazon
Top rug – Amazon
Couches – IKEA discontinued EKTORP
Pillows – IKEA
Chair – IKEA
Drapes – Amazon
Curtain rods and hooks – IKEA
TV – Samsung Frame
Surfboard – Surf shop in Myrtle Beach
Shelves – IKEA
View this post on Instagram