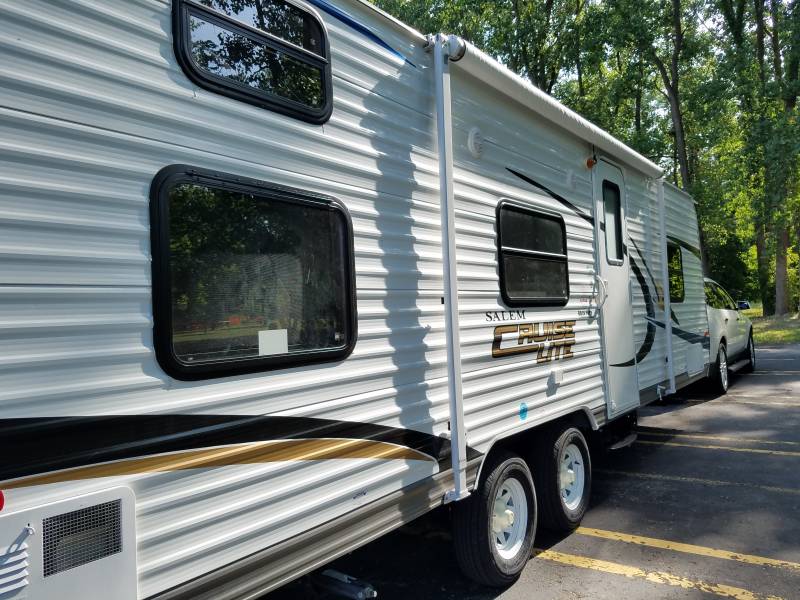 As many of you know, we sold Gidget, our 1956 vintage trailer. It has been bittersweet in many ways because owning a vintage trailer was a dream come true for me. Gidget was one of the best purchases we ever made. It was a lot of work, but we learned a lot along the way. Gidget single-handedly turned my "indoor" husband into a camper… er, glamper! We made a lot of great memories and thoroughly enjoyed what a great conversation starter Gidget was.
But now, we're ready for our next adventure… meet, Gidget 2.0!
She has yet to be named, isn't nearly as cute, but includes lots of fun upgrades and tons of potential….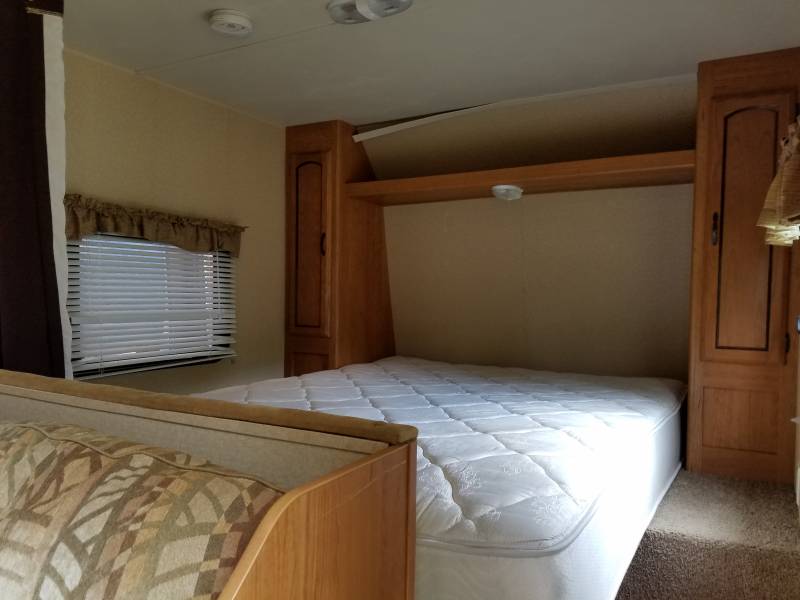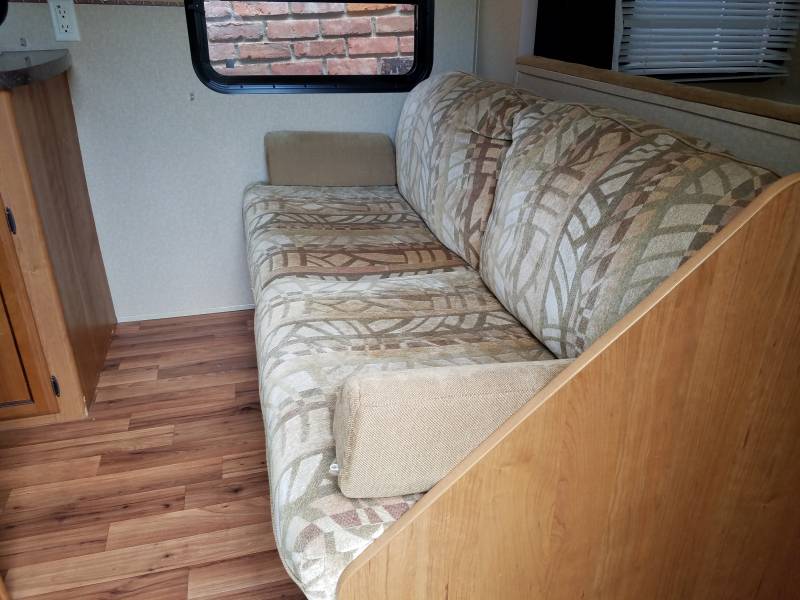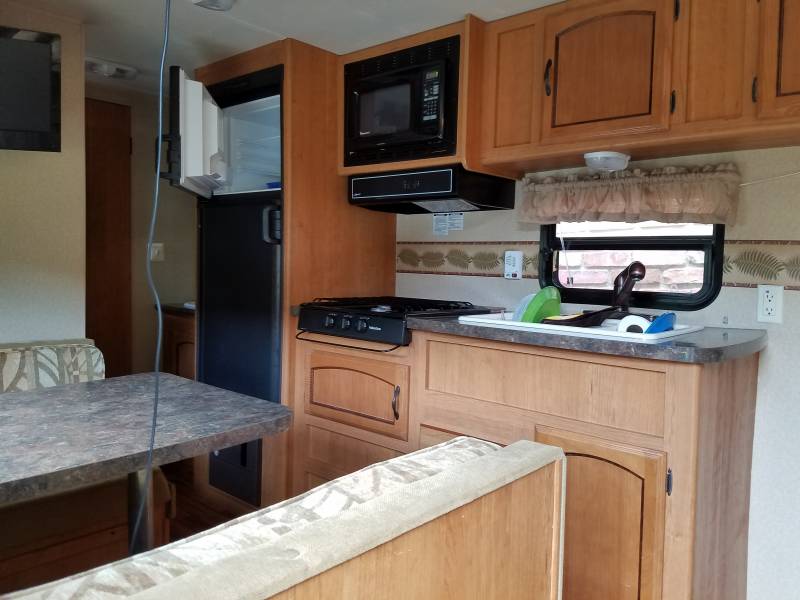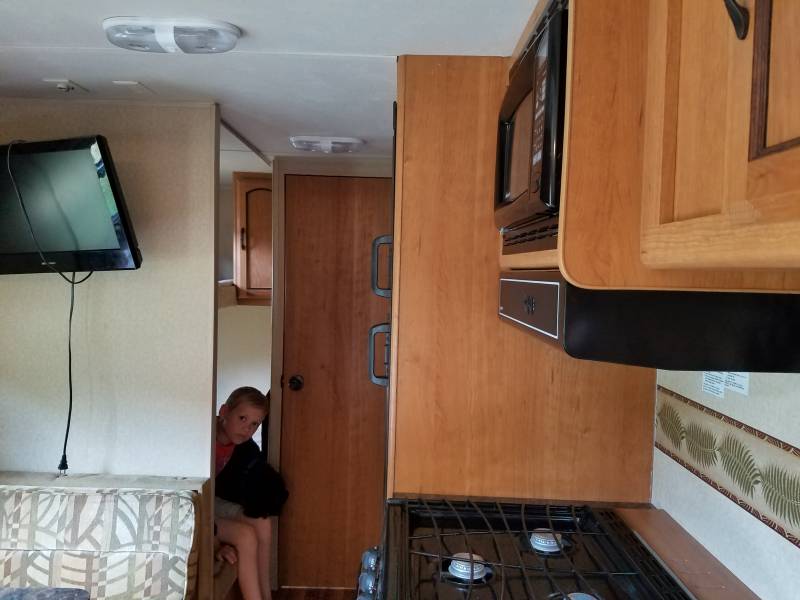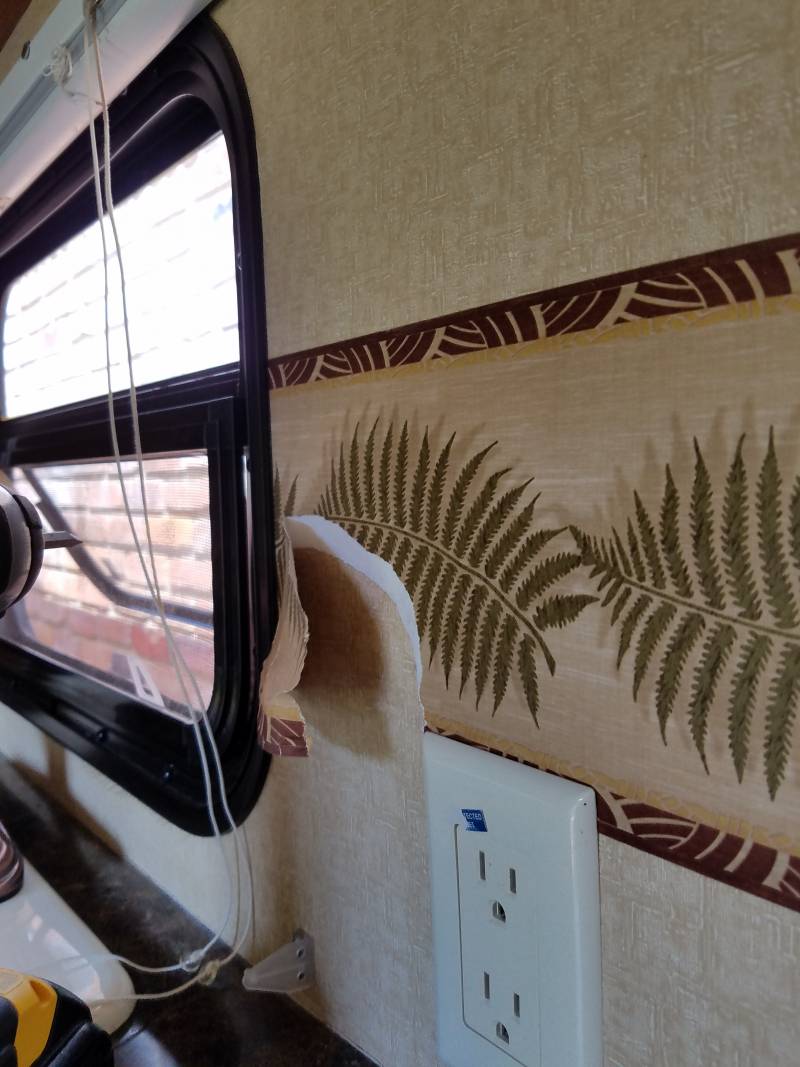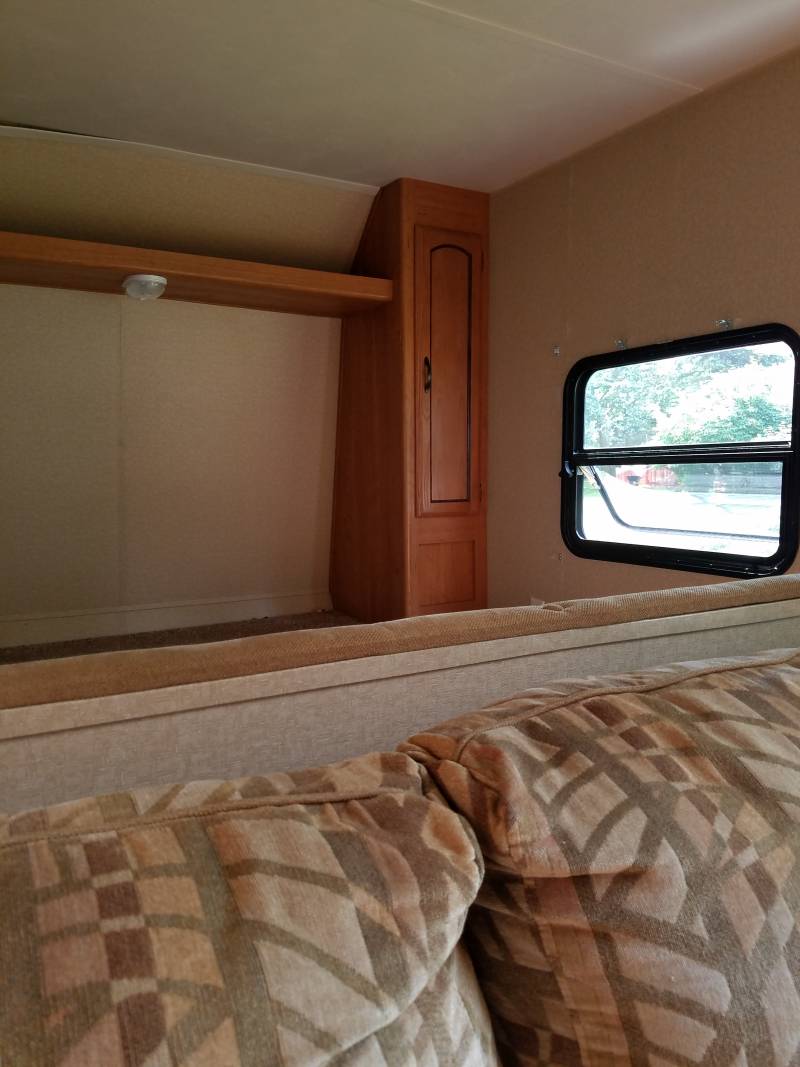 What we were looking for in a new camper:
More space for our growing family!
Enough beds that everyone could sleep on something without having to take down and put up a table every day (I love all the double bunk bed options out there!)
Air Conditioning
A bathroom
Lots of room for cosmetic upgrades without having to fix water damage or structural issues like we did with Gidget
A couch or chair so more people could sit inside and hangout
Lightweight! Our car can pull 5,200 pounds, so we were looking for something closer to 4,000
Cheap enough that we could pay in cash after using the money we made off Gidget
What we got
A 2012 Salem Cruise Lite 26BHXL by Forest River
At just about 4,000 pounds, it's right in our sweet spot
With a queen bed, double bed with twin bunk on top, table that turns into a bed and couch that turns into a bed, our family will sleep comfortably for a while without having to utilize the couch or table as a bed!
We looked at soooo many new and used trailers in this same weight range and all with the same floor plan. What I liked about this one is that it was within our price range and structurally sound. It is in great shape, it just needs to be redecorated!! Whoohoo!!
To-Do List
Remove wallpaper boarder
Remove window coverings and blinds
Remove old couch and replace with new or recover
Recover or replace bench cushions
Replace old queen bed with a short RV queen mattress
Keep flooring and countertops – they're in great shape and I like them!
Paint walls
Remove exterior stickers and possibly repaint
Paint lower cabinets with gray chalk paint
Paint upper cabinets with white chalk paint or leave the wood….
Update cabinet hardware
Install peel and stick subway tile backsplash
Update TV's and speakers, install mount on outside of camper for TV
Add hooks, shelves and other storage options
New tires
Purchase weight distribution hitch and sway bar
New sewage hoses and water hose
Install LED lights on awning
Come up with new name and hashtag!!!