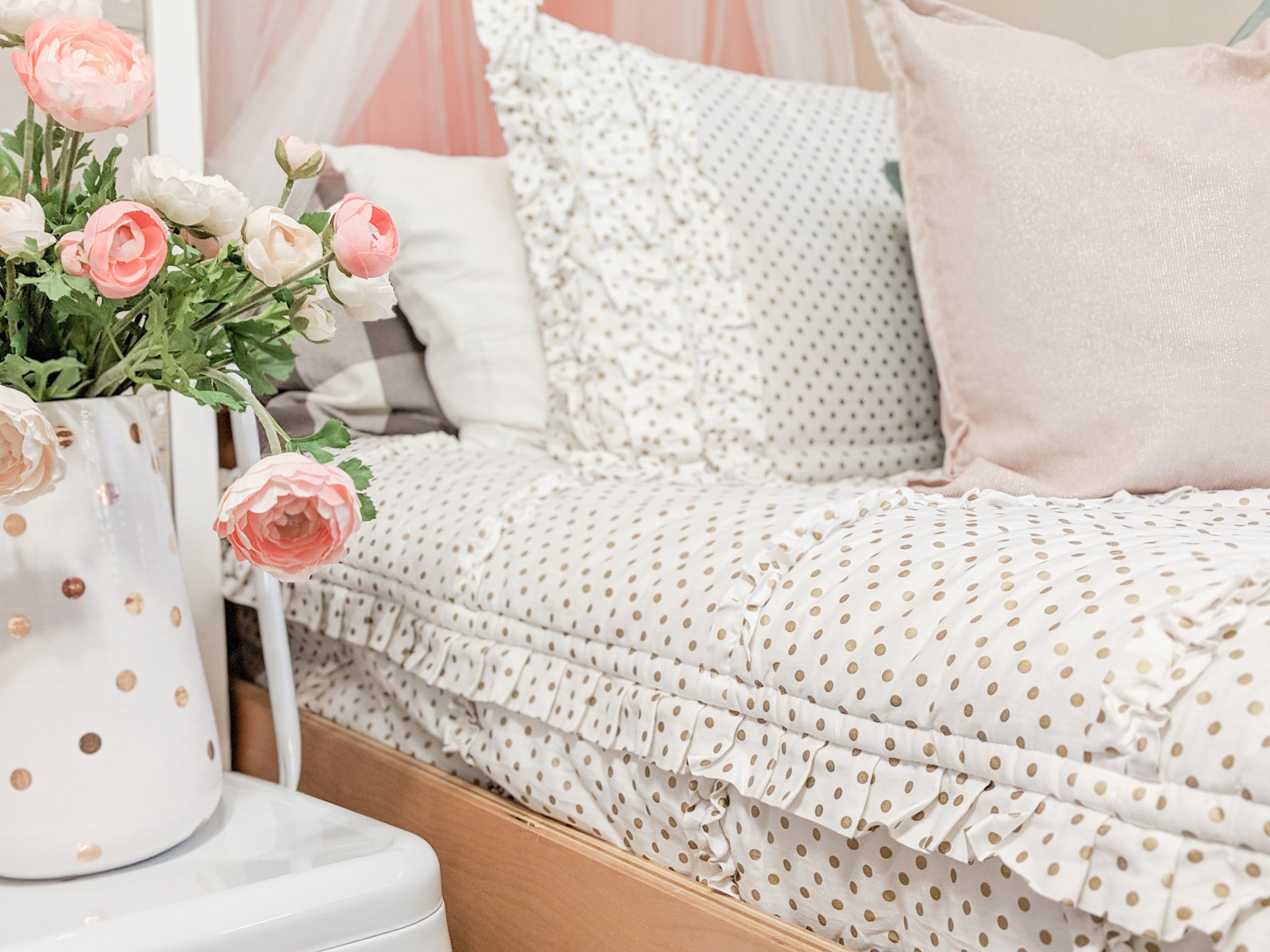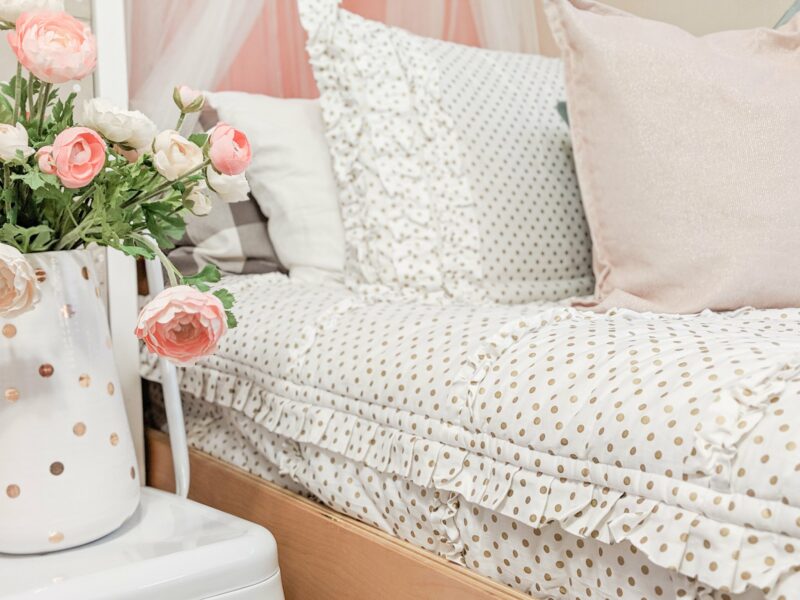 Beddy's Zip-Up Bedding
We were so excited to partner with Beddy's while fixing up Carissa and Olivia's shared bedroom. I have been eyeing their zip-up bedding for what feels like forever, so I jumped at the chance to finally give them a try! The girls have really struggled to keep this room clean, but with the help of Beddy's, they have been doing a great job. We absolutely love how cute they look and how comfy they feel! I have been very impressed so far by the quality. I'll share all the tips and details about our decluttering and reorganizing in another post.
Here is a SNEAK PEEK of our Beddy's zip-up bedding!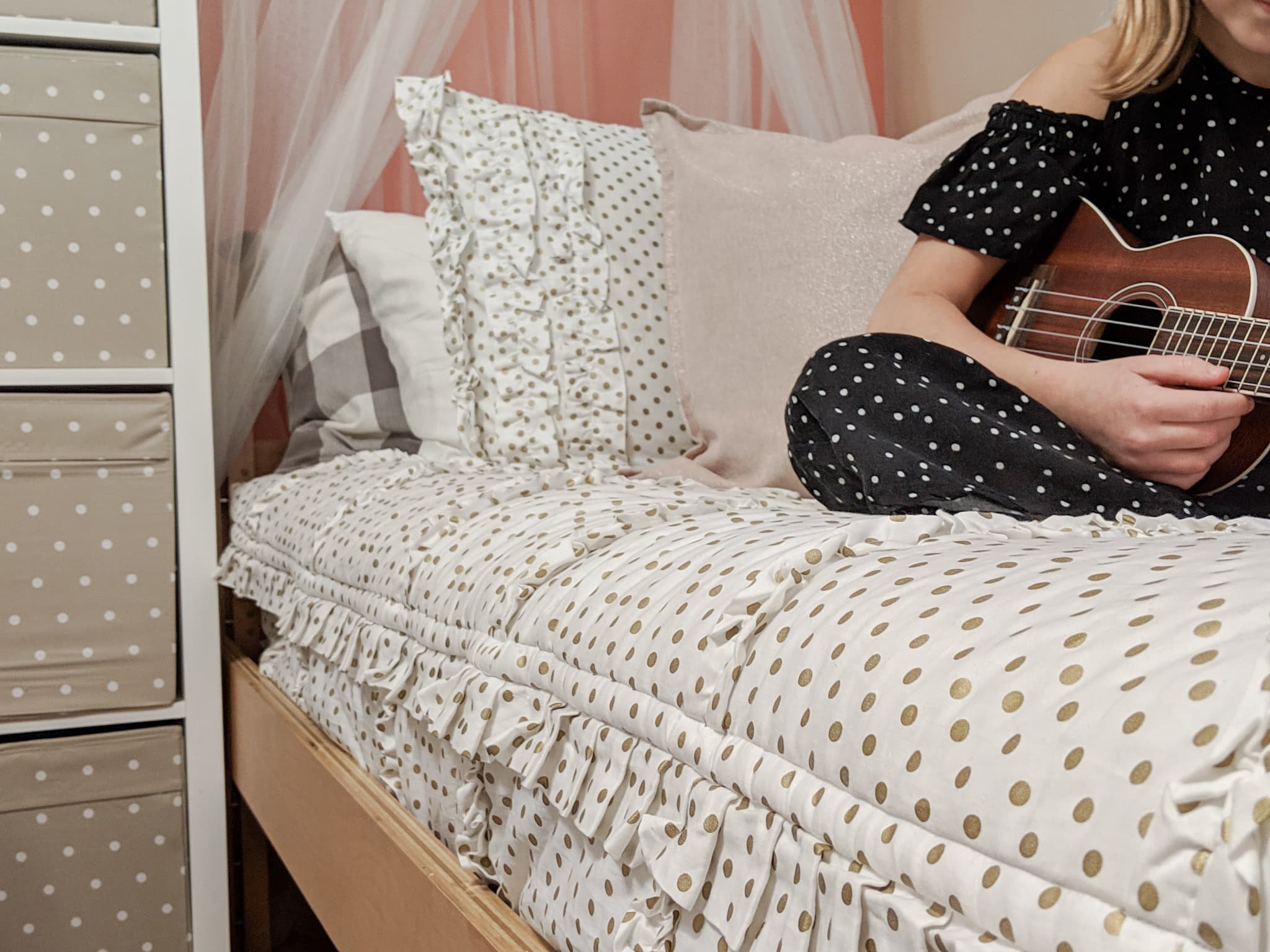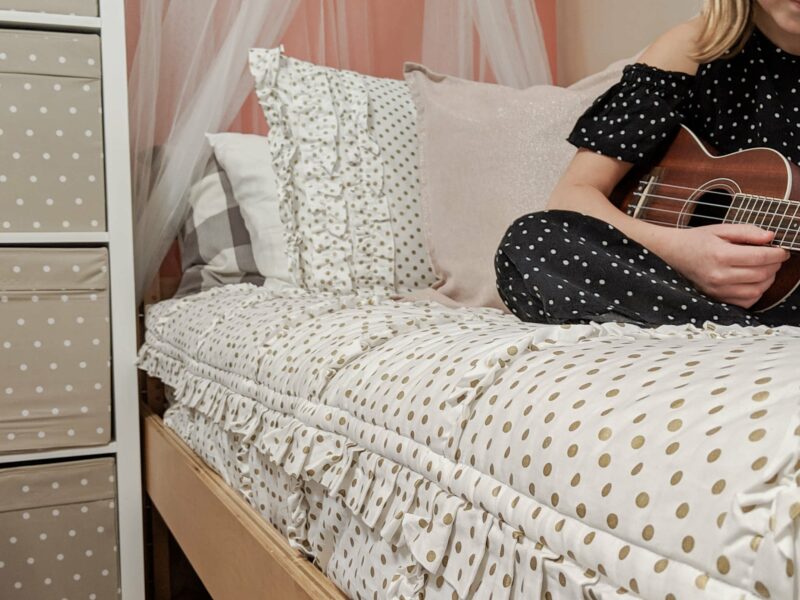 Find the girl's "Goldie Dots" polka dot bedding HERE
Check back tomorrow for my next post: Organizing and Decorating a Shared Girls Room