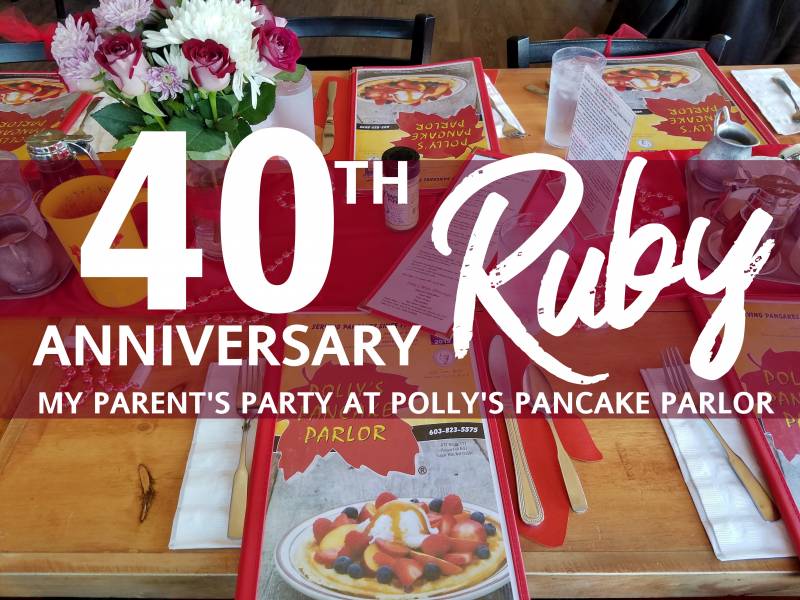 40th Anniversary
This Summer, we have 2 sets of parents celebrating their 40th anniversaries! First up on the schedule was my parent's celebration. The whole family (kids and grandkids) traveled to their chosen destination and favorite place to visit; the White Mountains of New Hampshire.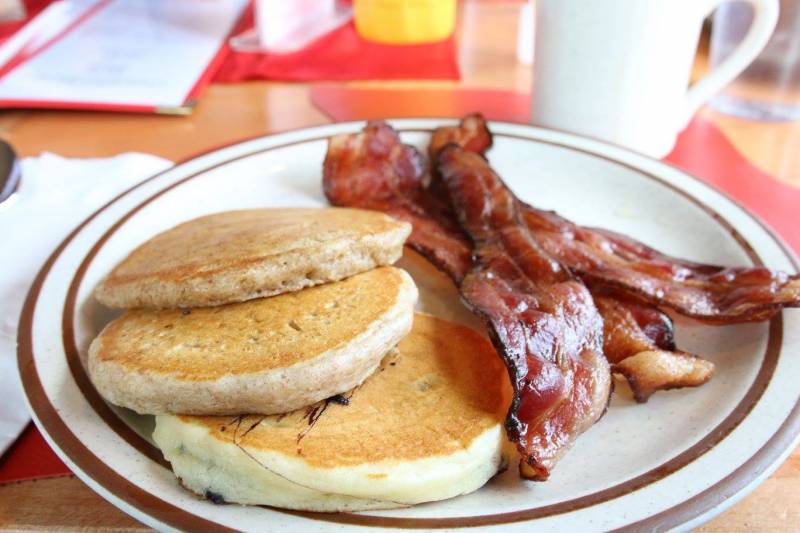 We quite literally and very specifically centered our entire trip around a pancake parlor.
Polly's Pancake Parlor to be precise.
AKA, Papa's preferred place, which is perfectly picturesque…
A pancake pilgrimage, you might say.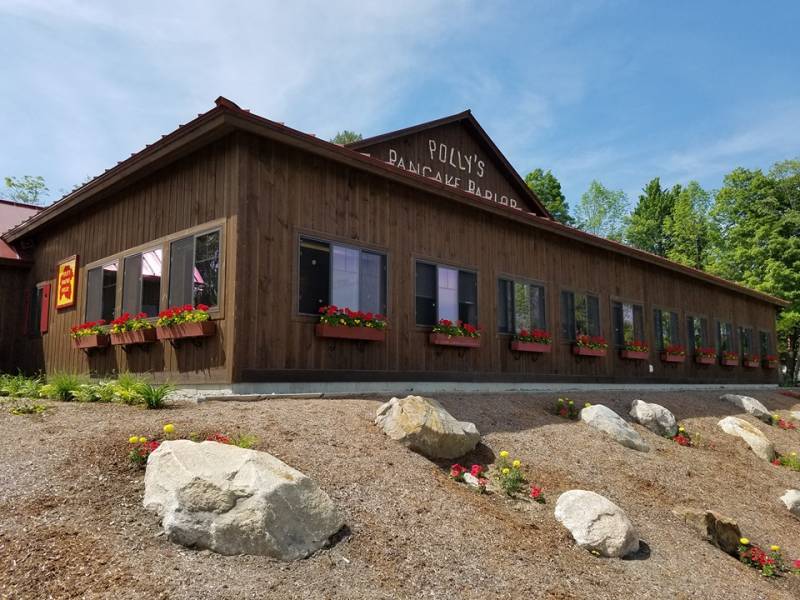 My parents have been visiting Polly's for years, dating back to when my dad was a kid. It is the cutest little restaurant nestled in the middle of a lupine field and the beautiful White Mountains. And of course, there are pancakes.
My family is a bit passionate about pancakes if you haven't noticed.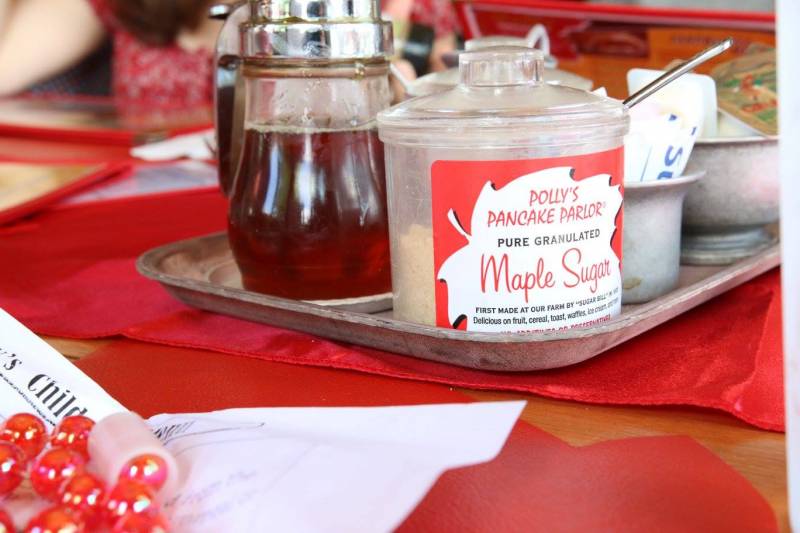 I started researching 40th-anniversary ideas and discovered the 40th was the "RUBY ANNIVERSARY" – A perfect theme to match the colors of Polly's Pancake Parlor! I created buttons for everyone to wear that incorporated a ruby red maple leaf and told everyone to wear "touches" of red that day for pictures.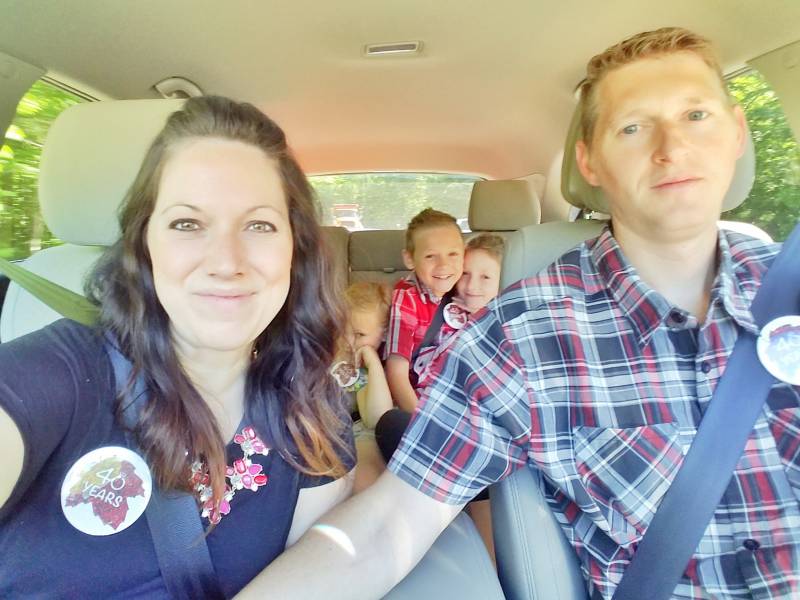 This post contains affiliate links for your convenience.
Here are some of the items I found to make our anniversary party at Polly's extra special. It was a little challenging hunting down 40th-anniversary decorations, so I thought I'd share in case you find yourself in the same boat!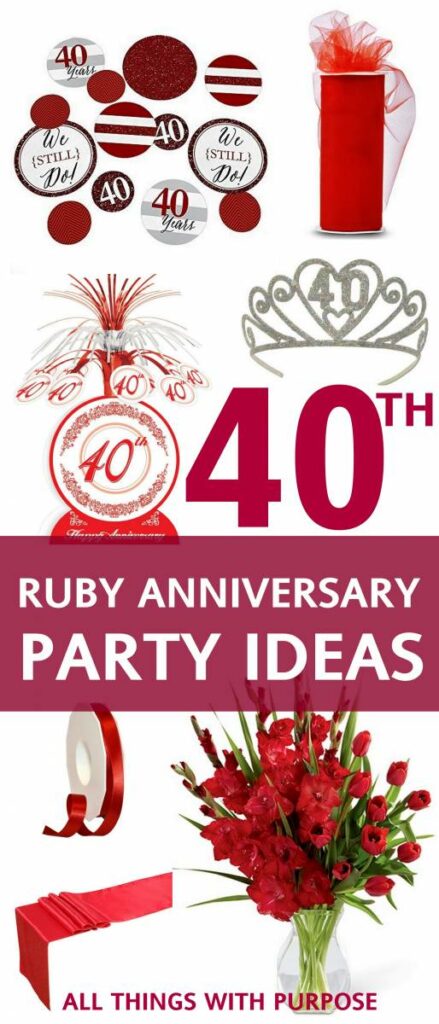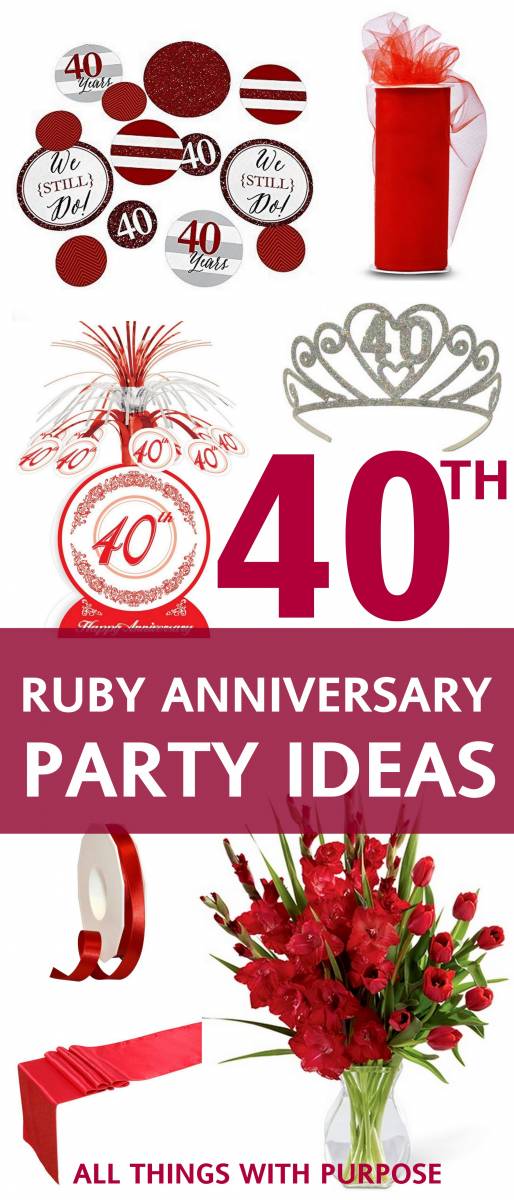 40th Confetti – These are nice and thick, some are large enough to be coaster size
Red tulle – I used this to tie around a vase of flowers and to tie around chairs
Black top hat – I added the satin ribon to this hat
Red bead necklaces – Fun for the kids!
Wedding bubbles – Again, fun for the kids!
Instead of making t-shirts, I made buttons through Oriental Trading Co
I created a 40th anniversary image which can be found in my printables archive!
The 40th anniversary flower is the Gladiola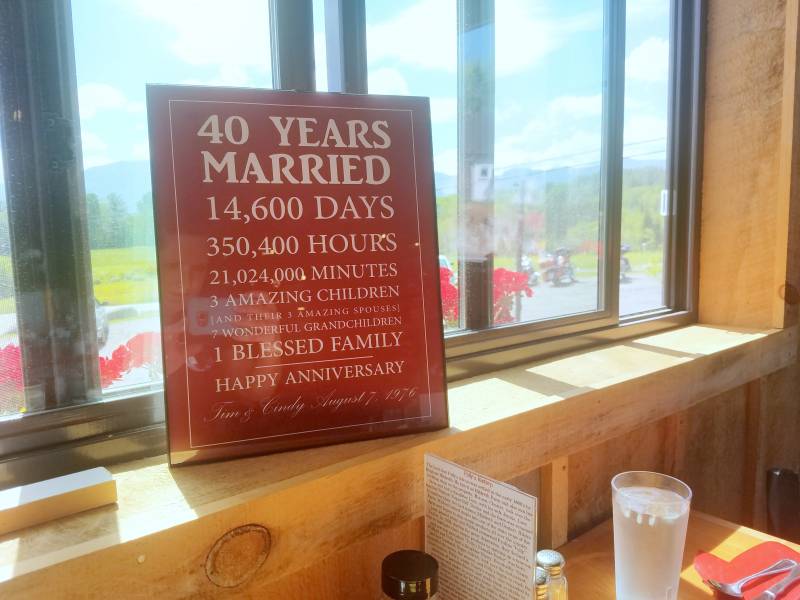 I created a generic version of the image above which can be found in my shop!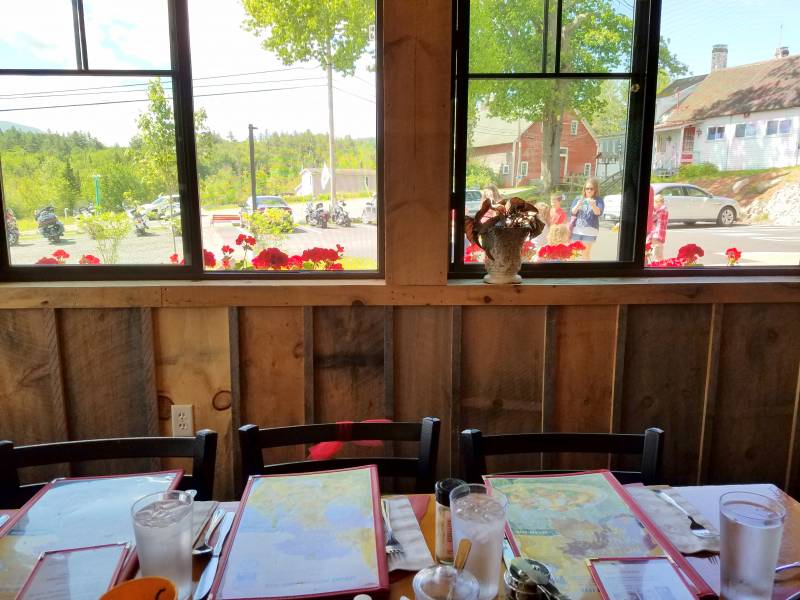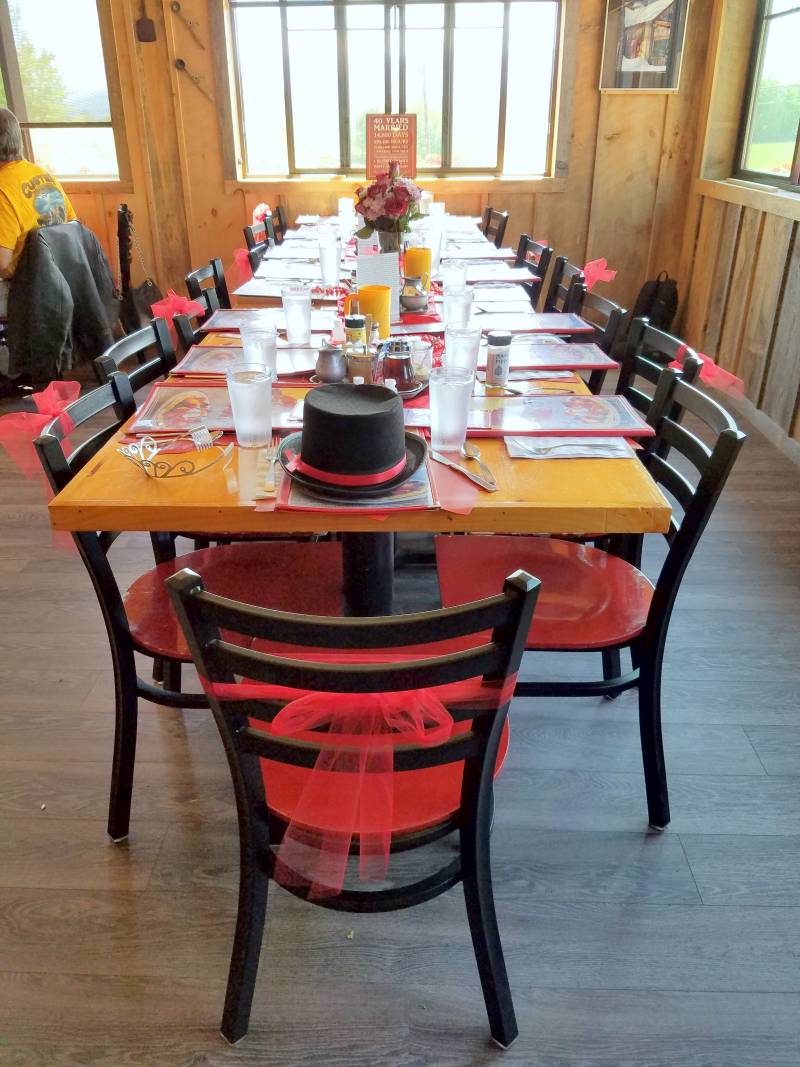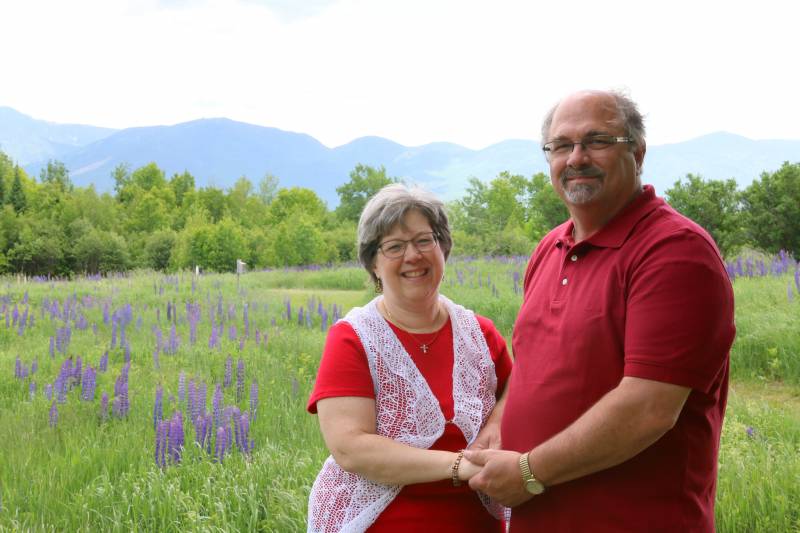 Here's a little time-lapse video, highlighting our fun at Polly's…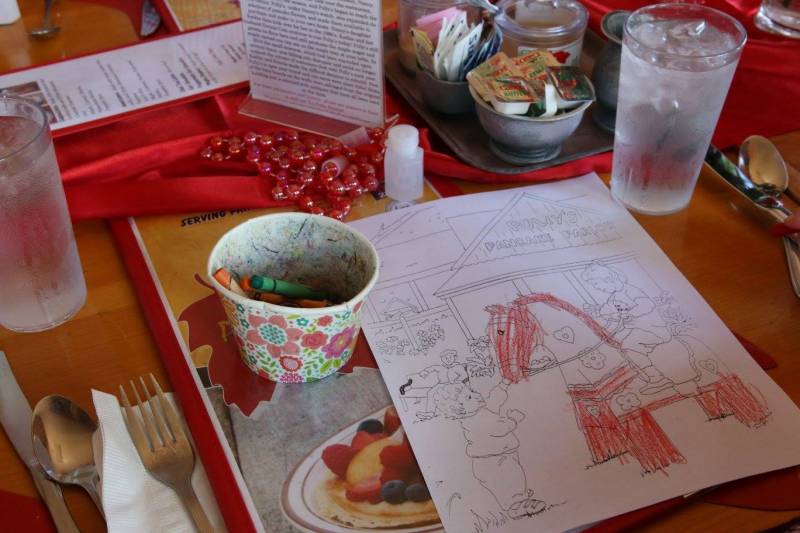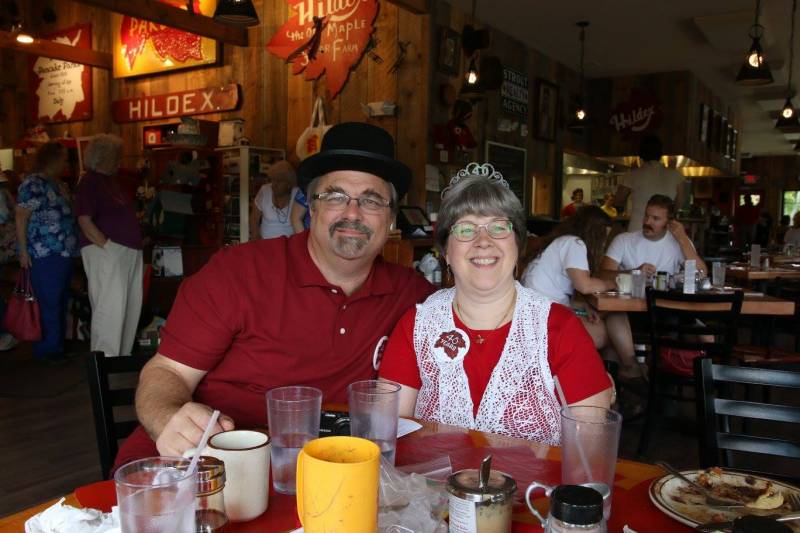 Visit Polly's for yourself! www.pollyspancakeparlor.com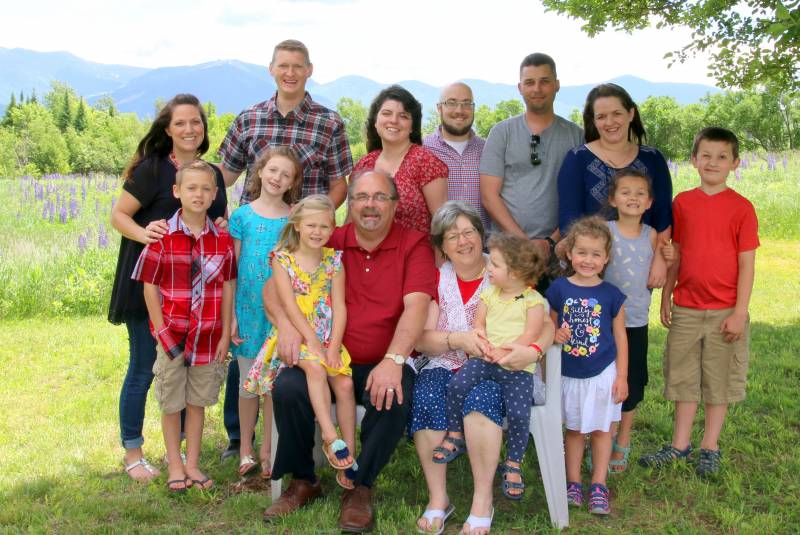 Happy 40th Anniversary, Mom & Dad!