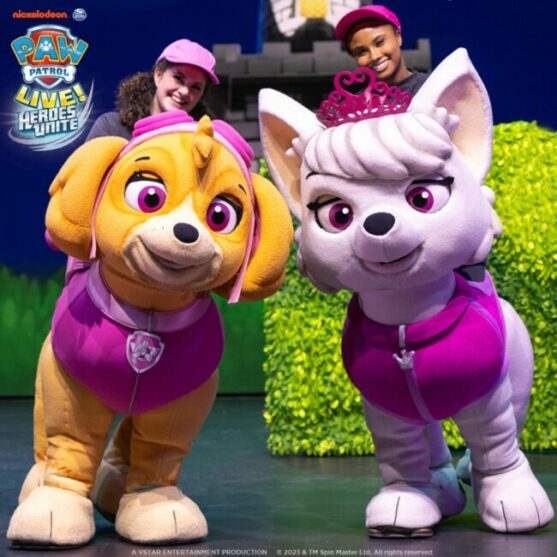 Paw Patrol Live! "Heroes Unite"
Do you have a young PAW Patrol fan at home? You won't want to miss this fun event taking place in cities across the country and around the world. Our family is especially excited to experience this show right here in Orlando! Thank you to VStar Entertainment Group for inviting us. Dance, sing, and jump around with your family at PAW Patrol Live! "Heroes Unite" performing at Addition Financial Arena at UCF in Orlando, Florida on August 11 to 13. Asher is turning 6 in July and can't wait to see this show in Orlando! Start at pawpatrollive.com for more information!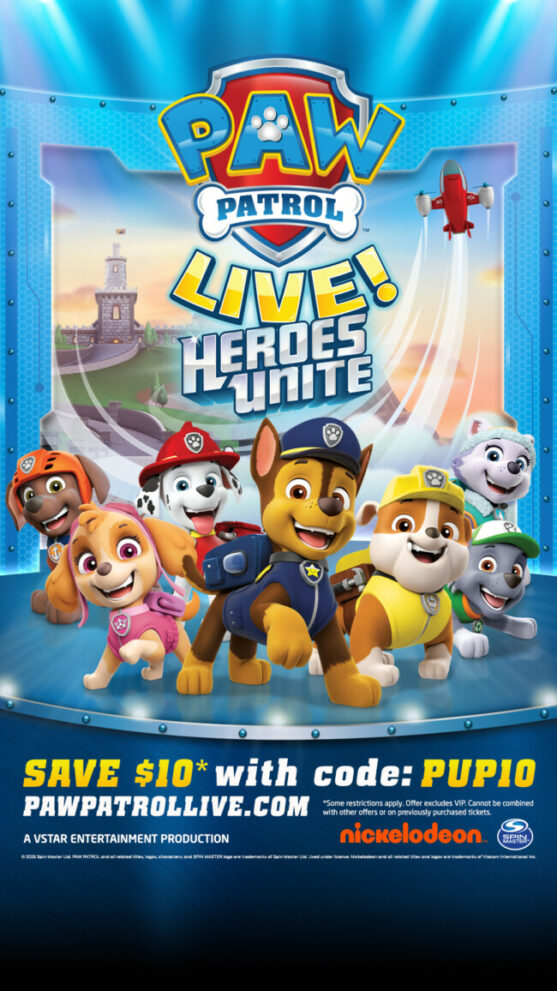 Ticket Prices and VIP Packages
Tickets are available on Ticketmaster. Ticket prices for this event range from $35 to $145. You can save $10 with code "PUP10" at checkout.
Become a PAW Patrol Live! "Very Important Pup" and receive your exclusive invite to the post-show VIP Experience! The PAW Patrol VIP package gives fans exclusive access at the PAWsome post-show VIP experience. Attendees will receive premium seating in one of the first few rows at the show, as well as admission to the interactive post-show PAW Patrol Live! VIP experience which includes a character photo opportunity and an exclusive souvenir item. Each adult & child (age 1 & up) in a group must have a VIP ticket.
Dates and Times
PAW Patrol Live will be at the Addition Financial Arena on the following dates:
August 11th at 6:00pm
August 12th at 11:00am
August 12th at 3:00pm
August 13th at 12:00pm
August 13th at 4:00pm
Calling all good citizens! The PAW Patrol is yelping for help as they face their greatest
challenge yet. Mayor Humdinger has dognapped Robo Dog and cloned him, causing
chaos all over the world. It's up to the pups to catch those clones, rescue Robo Dog
and show that when the going gets "ruff," lending a paw makes you the ultimate TOP HERO! This new adventure is going to be PAWsome!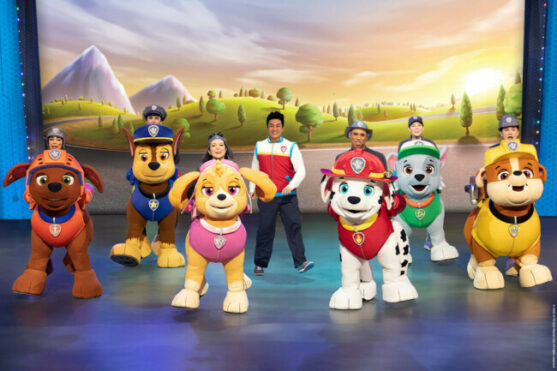 Know Before You Go
Doors will open approximately one hour before your designated show time. Purchase your parking pass ahead of time online to save money. On-site parking passes for this event will be $18.00 plus taxes and fees (credit card only) day of the show.
Q: Where do I purchase tickets?
A: Tickets can be purchased through Ticketmaster. Click here: Purchase tickets here
Q: Are group tickets available?
A: Yes, group tickets are available. For details click here: Group tickets
Q: Are there discounts availble?
A: You can use code "PUP10" for $10 off. There are also discounted tickets for active and retired members of the U.S. Military, including the National Guard, Reservists and the U.S. Coast Guard, as well as first responders including police officers, firefighters & EMTs and paramedics. The discount is only available at the box office; must show ID. Excludes Gold Circle & V.I.P. tickets.
Q: How long is the show?
A: PAW Patrol Live! "Heroes Unite" – 90 minutes including a 15 minute intermission
Q: What age is this best for?
A: The recommended age range for children is 1 to 6. However, this live stage show may be enjoyed by all ages.
Q: Are costumes allowed?
A: Yes, however there are a few guidelines:
Masks and/or facial coverings that obscure or prevent identifying a person may not be worn by Guests 13 years of age or older (unless for medical purposes).
Family-friendly costumes are permitted but cannot be offensive, intrusive, violent or include any weapons that resemble or could easily be mistaken for an actual weapon.
Guests in-costume may not pose for pictures or sign autographs for other Guests.
Clothing with objectionable material, including obscene language or graphics are prohibited.
Clothing with multiple layers are subject to search upon entry.
Q: Are bags permitted?
A: Addition Financial Arena has adopted a clear bag policy. Backpacks of any kind or bags larger than 12" x 6" x 12" are not permitted inside the arena. Guests who bring backpacks or large bags will be asked to return them to their car before entering the building. Small purses approximately the size of a hand (no larger than 5.5″ x 8.5″) with or without a handle/strap are permitted.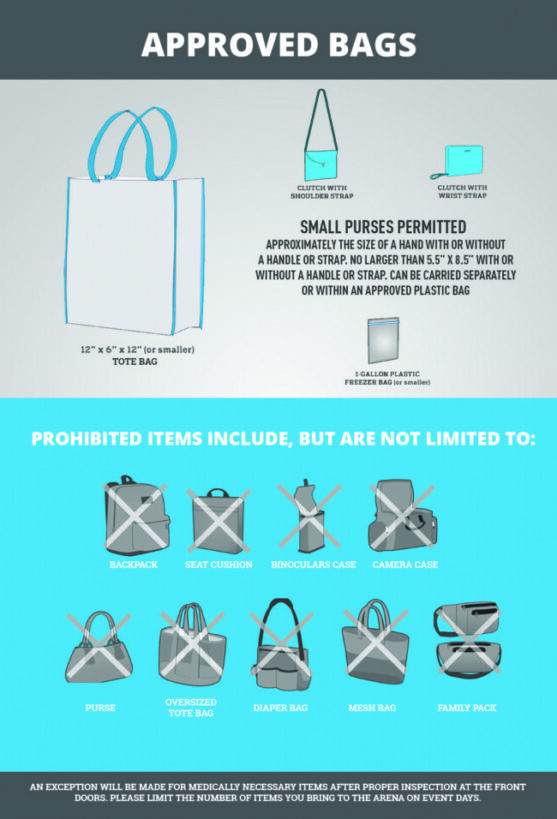 Get Ready!
This is such a fun event. I love making memories at events like this and picking out cute things ahead of time to wear. I just bought this shirt for Asher. It comes with a cute cape in back! Find it here: PAW Patrol T-Shirt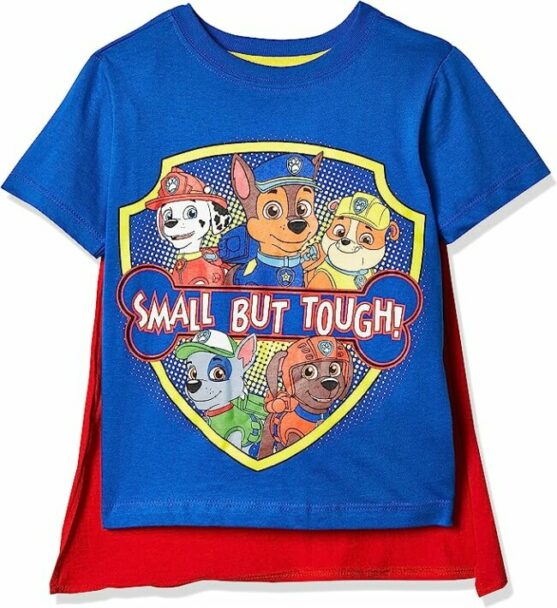 PAW Patrol Trivia
Test your PAW Patrol knowledge with these fun trivia questions!
Q: Who calls the pups on the Pup Pad?
A: Ryder

Q:What kind of hat does Chase wear?
A: Police Hat.

Q: What kind of truck does Marshall drive?
A: Fire Truck.

Q: Which pup loves to do backflips?
A: Skye

Q:Which pup likes to recycle?
A: Rocky

Q: Rocky is afraid of something. What is it?
A: Water

Q: Which pup loves bubble baths?
A: Rubble

Q: Who is the water rescue pup?
A: Zuma

Q: Who lives with Jake on a snowy mountain?
A: Everest

Q:What is the pups' headquarters called?
A: The Lookout

Q: Feathers and cats make which pup sneeze?
A: Chase

Q: Which character runs the Pet Parlor where all the pups go for baths?
A. Ryder
B. Alex
C. Cap'n Turbot
D. Katie
Answer: Katie

Q:What is the name of the dance game the pups love to play?
A: Pup Pup Boogie

Q: What is the name of Mayor Goodway's pet who she carries in her purse?
A: Chickaletta

Q: What kind of pup is Zuma?
A: Labrador

Q: What are two of Rubble's favorite activities?
A: Skateboarding and Snowboarding

Q: What pup tends to be a little clumsy?
A: Marshall

Q: What is the name of the Princess of Barkingburg's pet puppy?
A: Sweetie

Q: What vehicle is used to transport all the PAW Patrol pups?
A: The PAW Patroller

Q: Which PAW Patrol pup has super hearing?
A: Tracker

Q: Which PAW Patrol pup lives in Adventure City?
A: Liberty

Q: Which pup says, "Ice or snow, I'm ready to go!"
A: Everest

Q: Which pup lives in the Dino Wilds?
A: Rex