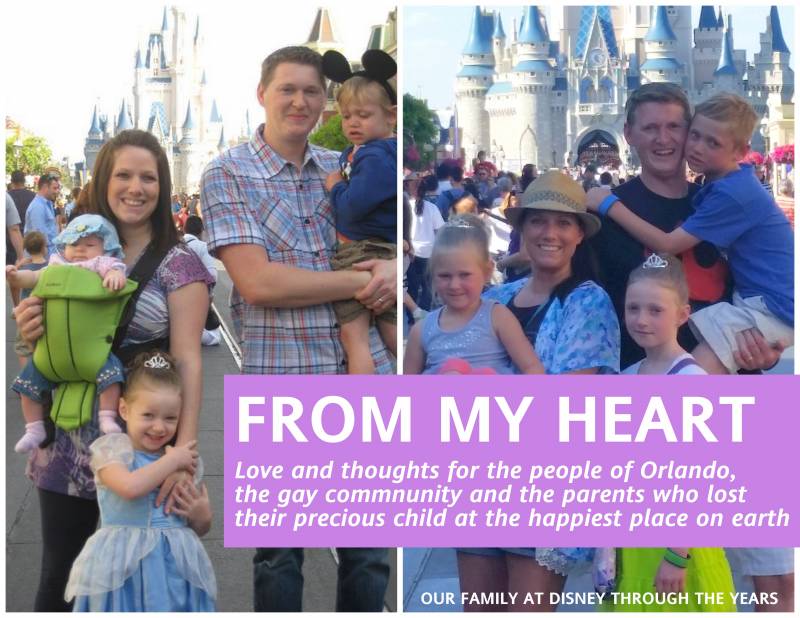 There are tragic events that take place every day around the world. Many of these events are overlooked by news outlets and unreported. Maybe you would agree that as Americans, we live in ignorant bliss. We are privileged to go about most of our days in relative safety and comfort. Our first world problems are a sad joke in the face of the struggles people from other countries face each day, just to survive.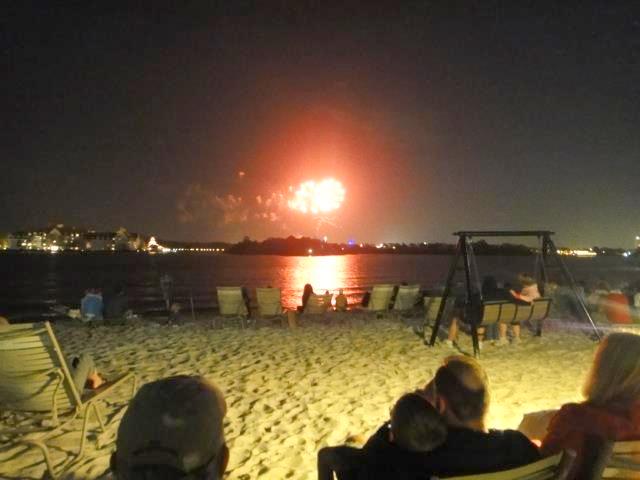 But when tragedy strikes so close to home, it shakes us up.
We've all been shaken up by the events that took place in Orlando last week. One horrible, hate filled tragedy after another. And then an act of nature. Not a gun or a madman with an evil plan, but an animal, in the happiest place on earth.
The Disney World tragedy hit particularly close to home for me. I can't even imagine how horrifying it must have been for those parents.
I don't want to imagine it. I can't allow myself to imagine it.
But it could have been us.
Our family loves Disney World and the thing is, my tiny children have run up and down those same sandy beaches. We've sat on every one of the beaches that encircles the Seven Seas Lagoon.
One of our favorite things to do while staying at any of the Disney resorts is to resort hop. We have generally stayed at one of the value resorts, but always plan a day or two to ride the monorail around and eat at the other "fancier" resorts. We've had dinner with Cinderella at the Grand Floridian and sat on the beach to view fireworks over Cinderella's castle. Each resort offers daily activities on their beaches, including games and movie nights. They even provide lounge chairs, right next to the water.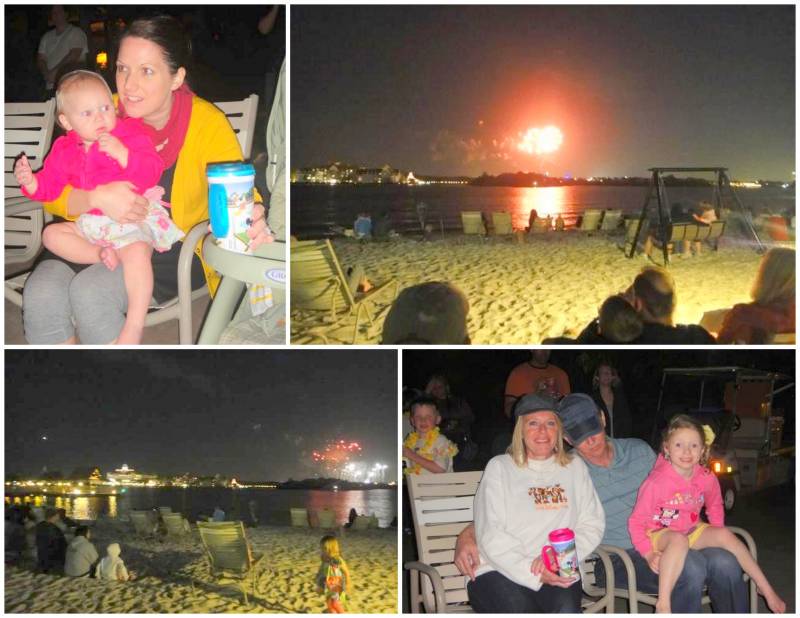 This past time we were at Disney World, we stayed at the Fort Wilderness Campground which is nestled on Bay Lake, directly connected to the Seven Seas Lagoon. We sat on the beach every night to watch the fireworks. There were beautiful white lounge chairs positioned only 2 feet away from the water. Yes, the signs say "no swimming" but my kids played in the sand and even waded into the water up to their ankles. No one ever got after us for this or seemed to care. We were care free. We were at Disney World, what could go wrong?
We've made the same mistake that most Disney visitors probably make during their stay. We settle in, get comfortable and forget that Disney World is not a bubble. We trust Disney, maybe a little more than we should. Danger exists, accidents can happen, wildlife exists and will do what it pleases (as seen in the pictures below from our campsite at Fort Wilderness).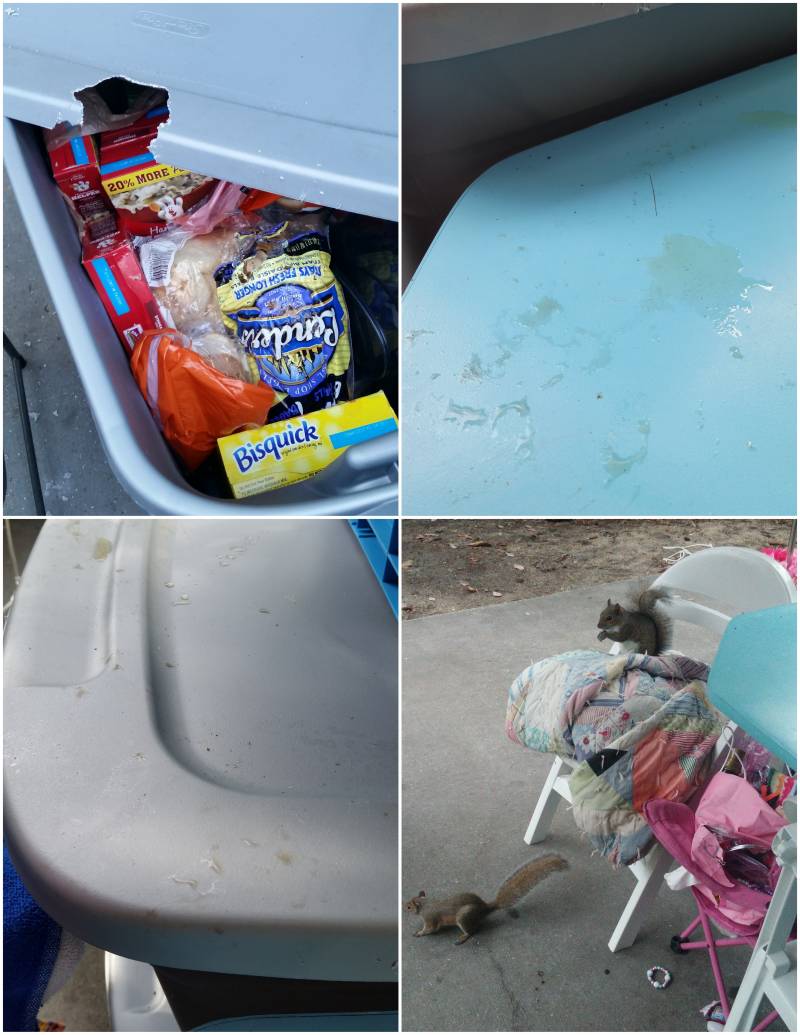 I'm a just home decor blogger
and sometimes a lifestyle blogger,
so I struggle with finding my voice in the wake of current events, natural disasters and tragedy.
I'm just a white, homeschooling/full-time mom, lifestyle blogging, pastor's wife. Who even wants to know what I think?
But a thought just hit me the other day; what if that mom who lost her precious little boy was a reader of my blog? I have written a lot on the subject of Disney World vacationing. What if she found my blog on Pinterest and used one of my posts to plan out their trip? What if she is a regular subscriber or reader? I don't know if she is, but I want her to know how sorry I am for her loss. I wish I could wrap my arms around her and cry with her, or maybe offer to bring them a meal. But the last thing I would do is judge her parenting, because it could have been me.
I want to express my deepest concern and heartfelt prayers for the people of Orlando. But what else really needs to be said? Especially when too much has already been said.
I have heard hateful things shouted at gay people and parents alike this past week.
So on behalf of a white, stay-at-home, blogging, pastor's wife, my heart goes out to the families that lost loved ones in the hate fueled shootings. I fully believe in God's unconditional, unmerited love for all people. I hate what so many crazy, loud, obnoxious people have shouted in the name of religion, specifically my religion. We may be very different people, we probably disagree on some things and hold different beliefs, but we were both created in the image of God and I value your life.
On behalf of a Christian, homeschooling, pastor's wife,
my heart breaks for the parents of the little boy pulled into the water at Disney World,
for the family members that lost loved ones in the club shooting,
for the family and friends of the singer that was shot,
for any other parents carrying the burden of a deadly accident or devastating mistake,
for all individuals that have been on the receiving end of hateful words shouted in the name of Christianity…
My heart breaks for the pain you are experiencing.
I want you to know that not all Christians are jerks.
Not all parents are judgmental.
Not everyone on the internet hates you.
No one is perfect.
We all make mistakes.
Accidents happen.
Death is terrible,
but it's not the end.
This world is scary,
but God is near.
I believe that love has already won, because Jesus broke the chains of death and He's coming one day to make it all right. He's pursuing us and loves us unconditionally. The world is sad and full of hate, but Jesus is stronger. There is hope.
And I heard a loud voice from the throne saying, "Behold, the dwelling place of God is with man. He will dwell with them, and they will be his people, and God himself will be with them as their God. He will wipe away every tear from their eyes, and death shall be no more, neither shall there be mourning, nor crying, nor pain anymore… (Revelation 21:3-4)