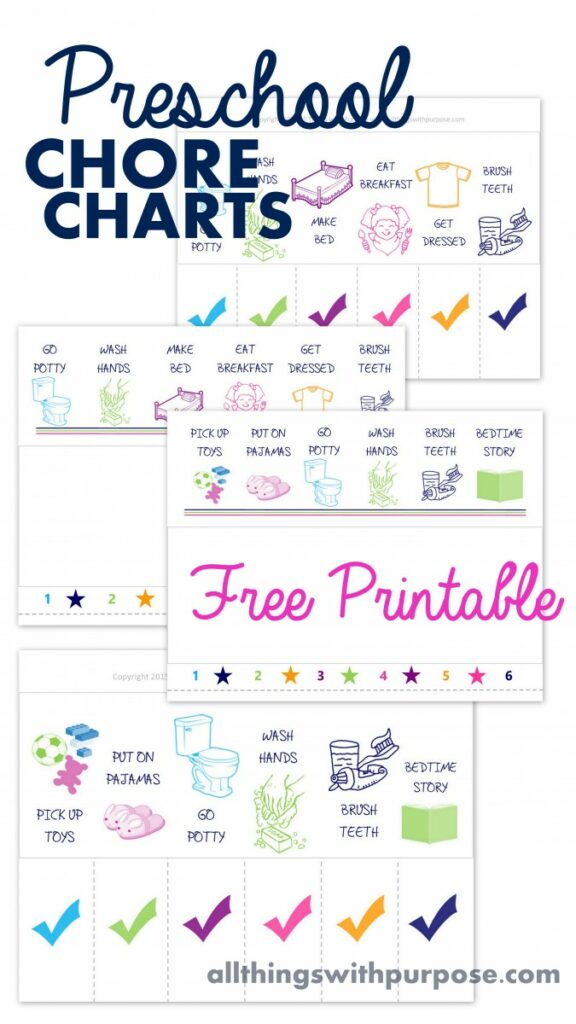 Preschool Chore Charts
Hey everyone! I'm over at Sugar Bee Crafts today, sharing a fun, printable Preschool Chore Chart! I'm featuring the morning routine chart over at Sugar Bee and offering the evening version here!
This is a simple "flip down" style chart. All you have to do is fold, cut and hang! Your child can flip down each task as they complete it to reveal a check mark!
Find the link to access this free printable below…
This printable is located in the archives!
Join now to access 50+ free printables:
INSTRUCTIONS:
Print using the "2 side" printing option or "front and back" printing. However your computer words it so the the text is on front and back. If your computer doesn't have this option, you will have to print each side at a time and flip the paper in between.
This works best if printed on heavy paper or card stock.
FOLD the paper on the solid gray lines.
CUT the paper on the dotted lines.
I designed this not to need any additional supplies.
Simply fold and cut where indicated and you will have a fun little "flip down" style chart. As your child completes each step, they can pull down that picture and reveal a check mark for "done!"
OPTIONAL: add magnets the back as I have done to hang on fridge. You could also add magnets to the top of each tab if you find they stay put better with a magnet.
Join for the first time below, or sign-in!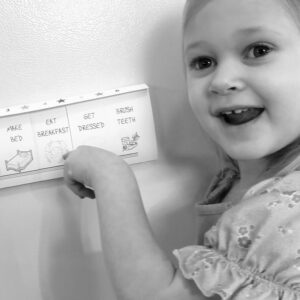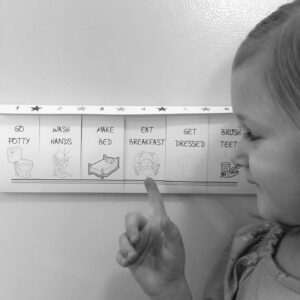 Update!
You Might Also Like my Spring Cleaning Printable Pack which includes both the morning and evening preschool charts PLUS several other cleaning charts, a Bingo style cleaning board, and charts for older children!
Find my Spring Cleaning/Chore Chart Pack HERE