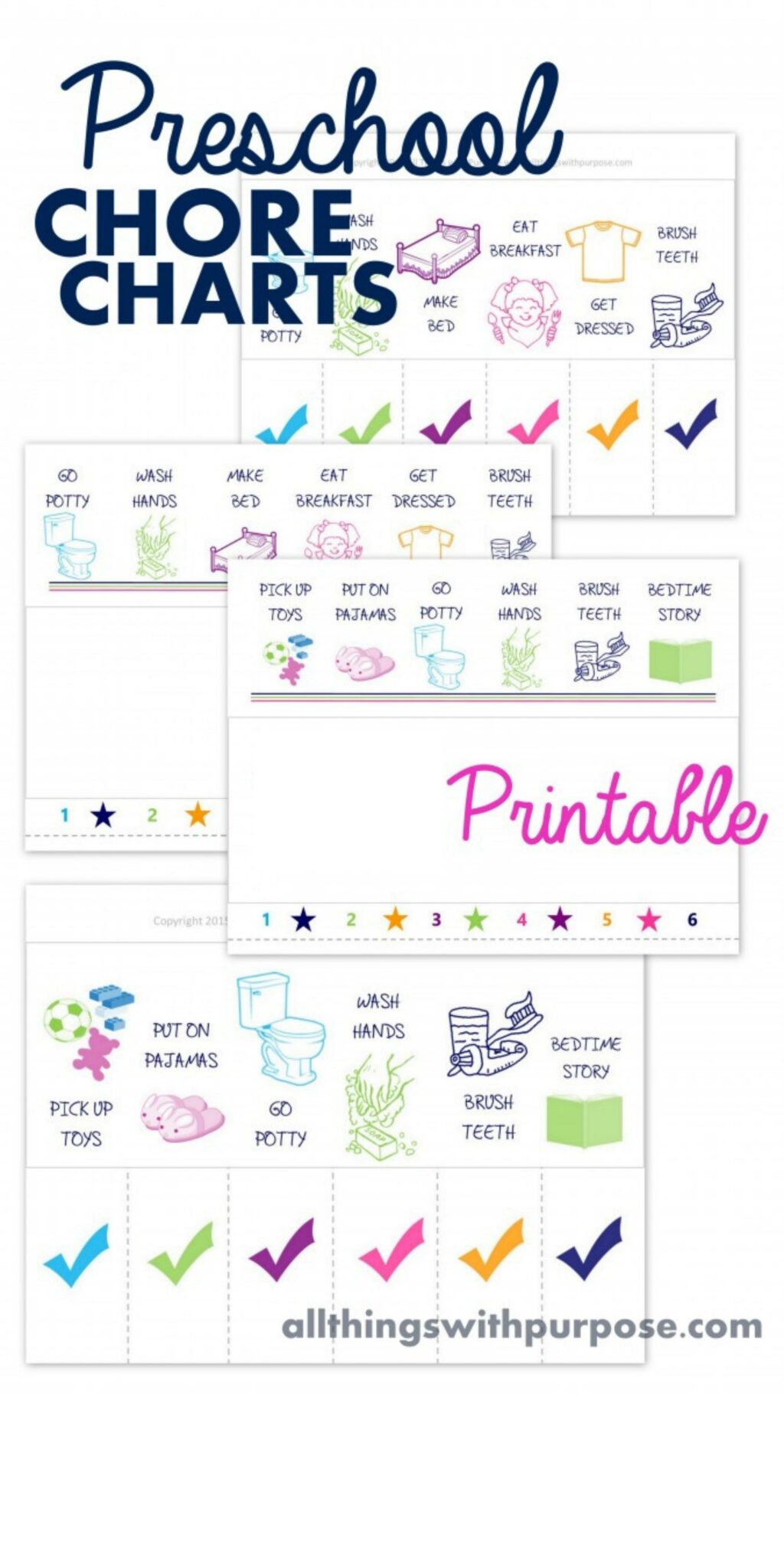 Preschool Chore Charts
Hey everyone! Today I'm sharing a fun, printable Preschool Chore Chart! This printable features a morning and evening version with all the important things your little person needs to remember.
This is a simple "flip down" style chart. All you have to do is fold, cut, and hang! Your child can flip down each task as they complete it to reveal a checkmark!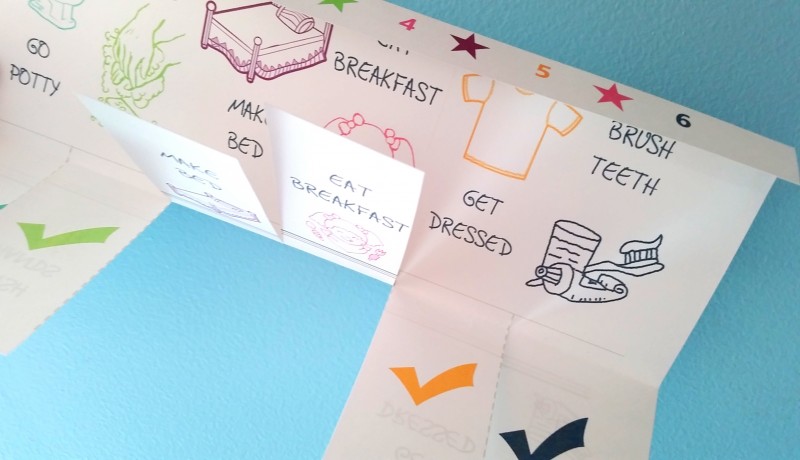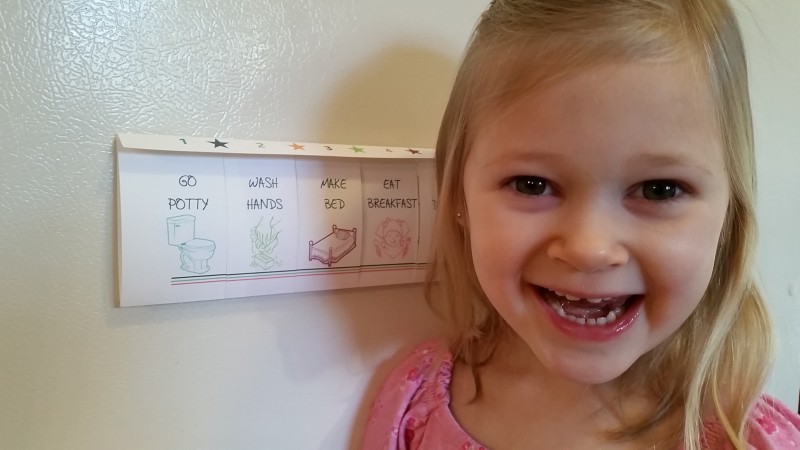 INSTRUCTIONS
Print using the "2 side" printing option or "front and back" printing. However your computer words it so the text is on front and back. If your computer doesn't have this option, you will have to print each side at a time and flip the paper in between.
This works best if printed on heavy paper or card stock.
FOLD the paper on the solid gray lines.
CUT the paper on the dotted lines.
I designed this not to need any additional supplies.
Simply fold and cut where indicated and you will have a fun little "flip down" style chart. As your child completes each step, they can pull down that picture and reveal a checkmark for "done!"
OPTIONAL: add magnets to the back as I have done to hang on the fridge. You could also add magnets to the top of each tab if you find they stay put better with a magnet.
How to Access this Printable
Hey, friends! After years of providing this printable for free to my readers, I've had to make the hard decision to move it to my shop page where it can now be purchased individually or as part of a giant printables collection!

Many of you know, my website experienced a huge loss this year as it was down due to a cyber attack for over a month. I'm attempting to rebuild and regain the income my family lost. I would love for you to check out my shop page and let me know what you think!

SHOP HERE
Chore
Charts
1.99
---
Get access to this one individual printable
Download and Use Forever
Family
Bundle
9.00
---
Get access for 1 year to all of my home and family printables!
Download and Use Forever
Giant
Bundle
19.99
---
Get access for 1 year to my entire collection of printables!
Download and Use Forever
---
You Might Also Like…
You Might Also Like my Spring Cleaning Printable Pack which includes both the morning and evening preschool charts PLUS several other cleaning charts, a Bingo-style cleaning board, and charts for older children!
Find my Spring Cleaning/Chore Chart Pack HERE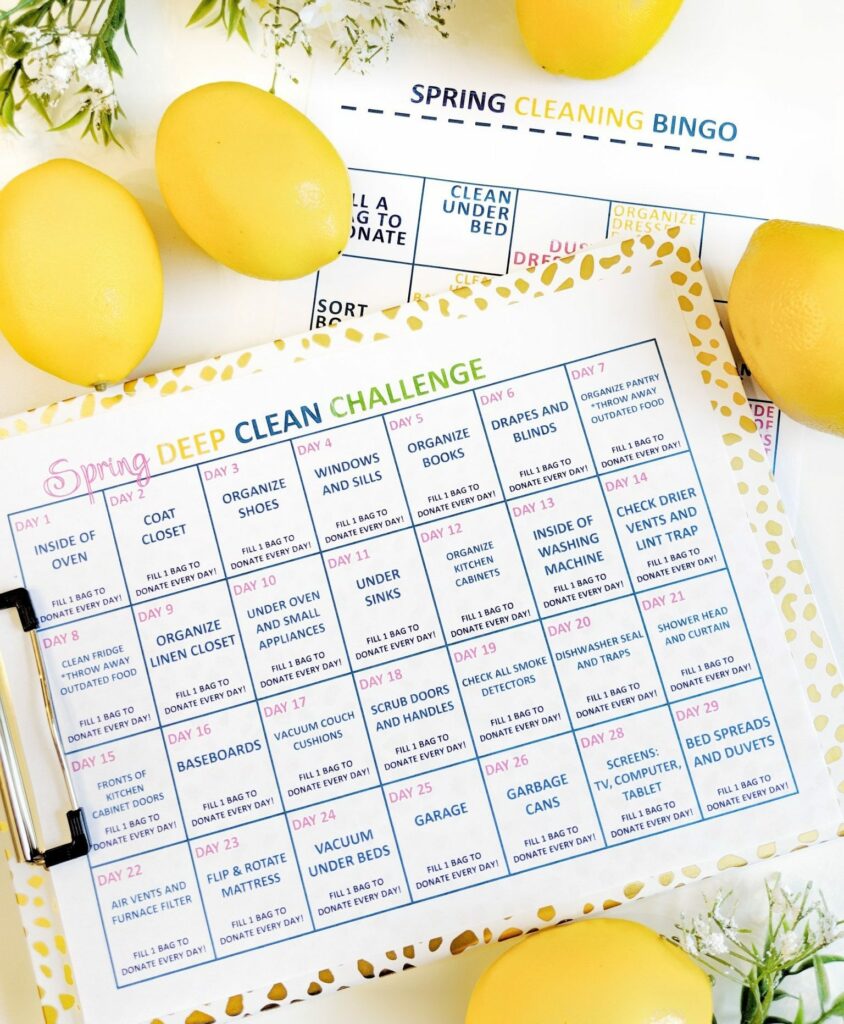 Thank You for Pinning!