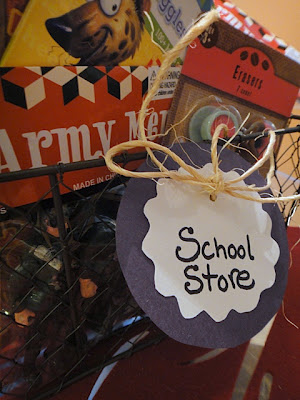 I have to give credit to my friend
Rachel
for posting a photo of her behavior chart and reward system that she is implementing with her kids for school. I saw a picture of it during our first week of school, but didn't think much of it since everything was going so well! By our second week, I was revisiting her photo and frantically trying to recreate my own!

What we're doing:
We start out the day at "Ready to Learn"
Frequently, throughout the day, each child's name will be moved up and down the chart depending on how they are behaving.
I reserve "Excellent" status for really good behavior. I like that the bottom section says "Consequence" because this could be any number of things, you choose. Loss of privilege, time out, etc.
If a child ends the day at "Excellent" they earn 10 points
"Good Job" earns 5 points
"Ready to Learn" earns 1 point
"Warning" and "Consequence" earn 0 points
Points can be accumulated and used when we have a "shopping" day at the "store"
Prizes are priced from 20 points on up, based on their value (I got prizes from the Target dollar section, Dollar Tree and Five Below)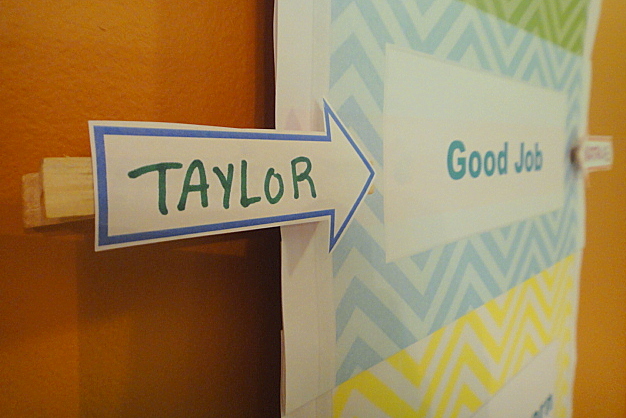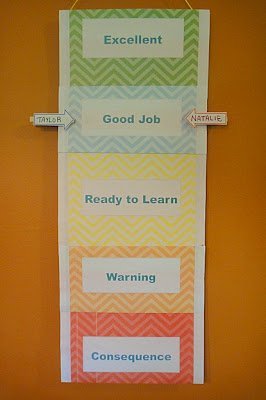 What you need for a Behavior Chart:
1 Standard size poster board, cut in half lengthwise (this should make it 28.25″ long and 11″ wide)
Clothes pins for each child
My FREE Behavior Chart printable
Glue and Tape
Scissors
String
Cut out each page and glue to the poster board. If you use the cutting guidelines printed on each page, they should all fit perfectly on a single poster board. Use arrows to write your children's names and glue to clothespins. Attach a string to the top of the chart (for hanging) using tape or by punching holes. I also got thinking that this would work great in a Kids Church setting! I tweaked it just a little bit and have included it here in case anyone wants it: Church Behavior Chart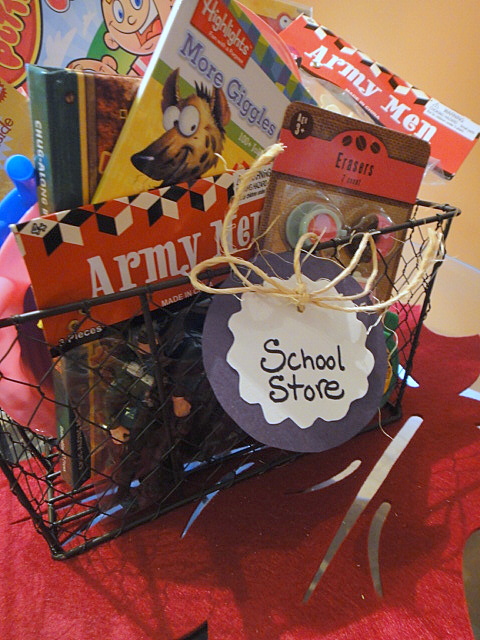 THIS PRINTABLE HAS MOVED TO THE ARCHIVES
Subscribe now for instant access to this one, and many more
[post_content id="22371"