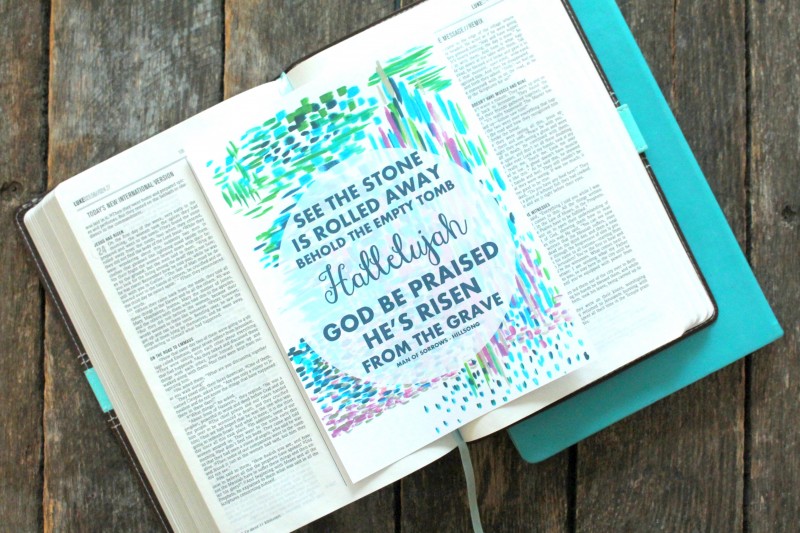 Better late than never, I always say. It's true, when it comes to blogging about things in a timely manner, I have not been great. But today is Good Friday and I am home, after a wonderful, Noon service at church. My family spent the morning reflecting on the cross and what Jesus did for us. I've had the song Man of Sorrows by Hillsong floating in my head, specifically this line:
See the stone is rolled away, behold the empty tomb. Hallelujah, God be praised! He's risen from the Grave!
I have been falling behind on my verse of the month printables, so I thought I would share this one with you. It's extra special because I used my original, Spring abstract art piece as the background.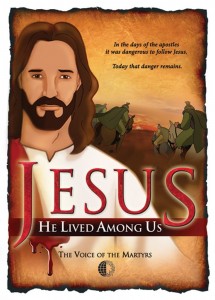 Though it is a bit intense for an animated movie, I highly recommend the film: Jesus, He Lived Among Us produced by Voice of the Martyrs. My kids and I have been moved to tears more than once, watching this film. And though it can be sensitive and heart-wrenching to discuss, the conversations that come out of it are so meaningful.
Mamma, why did Jesus not stop it fwom hurting? Couldn't He use His powers to make it stop?
He could have, but He chose to get hurt for us.
But if I was Jesus, I would use my powers to make it stop.
Someone had to be punished for all the bad stuff. Jesus let them hurt Him, so we don't have to be punished for bad things we've done. He did it to rescue us.
"Was God really making everything sad, come untrue? Was He making even death, come untrue?" – Jesus Storybook Bible
Our all time favorite way to read the story of Jesus is from the Jesus Storybook Bible I highly recommend it if you have not bought one for your family.
For a limited time, you can download my free printable image right here! It will be moving to the archives soon.
Vertical Image: [ddownload id="12369″ style="link"]
Horizontal Image: [ddownload id="12370″ style="link"]